Famous Fine Art Photographers – Explore Fine Art Photography
We live in an era where everyone walks around with a high-quality camera in their pockets. Gone are the days of buying photo spools and getting your photos developed at a store. Now, we have social platforms dedicated to sharing our pictures with the world and apps that help us quickly edit and adjust any image. Yet, despite the abundance of smartphone cameras, there are contemporary art photographers who take their fine art photography to another level using professional equipment and a well-trained eye.
Discovering the Most Famous Fine Art Photographers
Artistic photographers have the ability to look at the ordinary world around them and find interesting subject matter, whether it be beautiful landscapes and cityscapes, portraiture of unique individuals, or even abstract images that focus on the patterns and textures of a specific scene. Fine art photography is concerned with the composition of an image – how the subject is framed, where the various elements are positioned in relation to each other, the interplay of lighting and shadows, the color grading, and the feeling that the image conveys.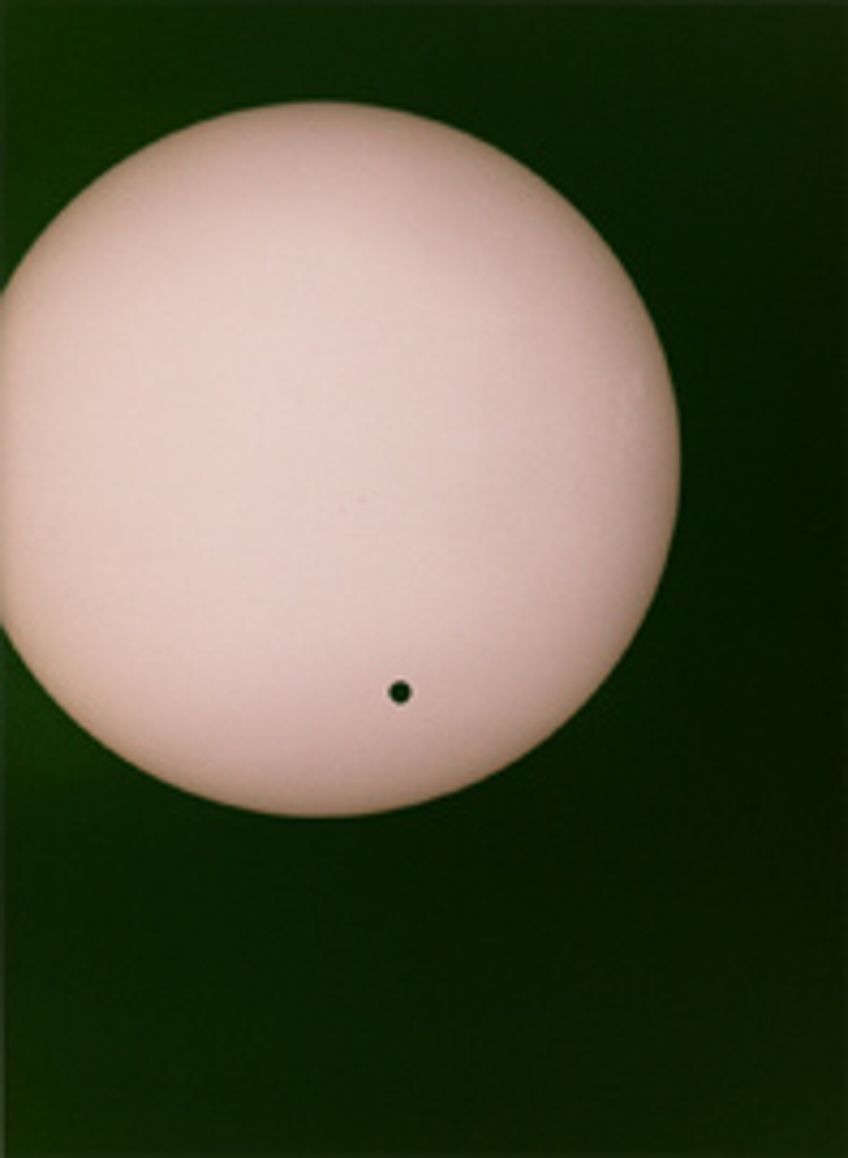 Venus Transit (2004) by Wolfgang Tillmans; Wolfgang Tillmans, CC BY-SA 3.0, via Wikimedia Commons
While these are potential factors that many of us might consider when taking a photo, artistic photographers have sought to consciously study them methodically, to apply them in unique ways, and often to redefine which factors are most personally significant to the photographer, resulting in many divergent approaches, styles, and movements. Unlike commercial, journalistic, or even fashion photography, contemporary art photographers enjoy more freedom when it comes to their chosen subject matter, and are able to explore fine art photography purely for its visual aesthetic qualities.
To get a better understanding of the vast array of techniques and styles that have been applied in fine art photography, we have created a list of the most famous fine art photographers, each of which gained fame because of their distinct approach to this art form.
Walker Evans (1903 – 1975)
Name
Walker Evans
Nationality
American
Date of Birth
3 November 1903
Date of Death
10 April 1975
Place of Birth
St. Louis, Missouri, United States
Notable Photographs
● Citizen in Downtown Havana (1933)

● Allie Mae Burroughs, Wife of a Cotton Sharecropper, Hale County, Alabama (1936)

● Subway Portrait (1940)
Evans began his work as an editor and writer in St. Louis, Missouri, but he quickly grew fascinated by photography and started taking photographs. Evans is most known for his photos of the American South in the era of the Great Depression. These portraits, which remain some of the most famous images of the era, provide a dramatic and empathetic view into the lives of regular American people during a time of immense economic distress. Evans is noted for his experimentation with photographic forms, such as the use of cropping and framing to generate dramatic, emotional photographs. He is considered one of the most significant and famous fine art photographers, having influenced an entire generation with his crystal-clear photos.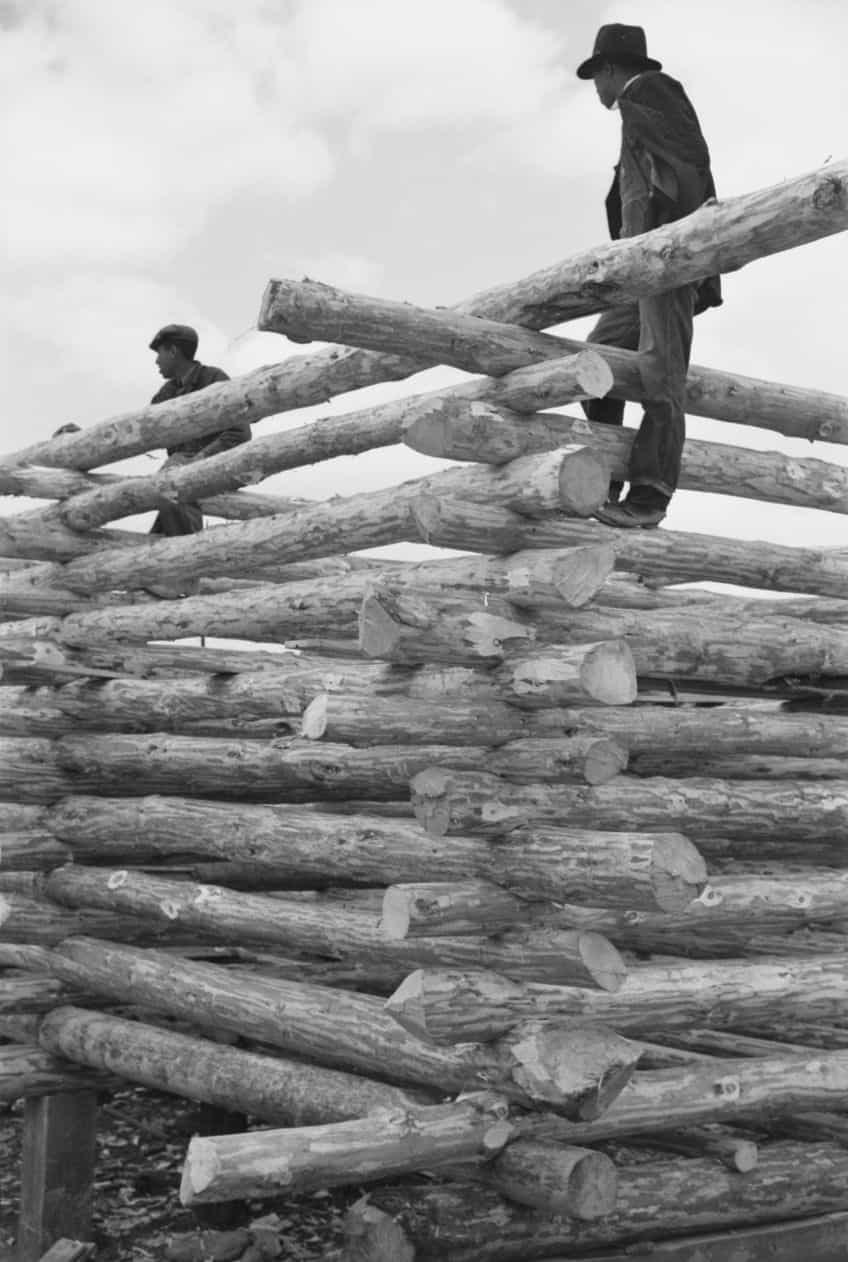 Photo of a log construction (2014) by Walker Evans; Walker Evans U.S. Farm Security Administration/Office of War Information, Public domain, via Wikimedia Commons
Diane Arbus (1923 – 1971)
Name
Diane Arbus
Nationality
American
Date of Birth
14 March 1923
Date of Death
26 July 1971
Place of Birth
New York City, United States
Notable Photographs
● Child with Toy Hand Grenade in Central Park (1962)

● Two Friends in the Park, N.Y.C. (1965)

● Identical Twins, Roselle, New Jersey (1967)
The American photographer Diane Arbus was most known for her striking black-and-white images of marginalized individuals, such as  transvestites, circus performers, and other elements of society who were typically disregarded or regarded as peculiar. Arbus, who was born in New York City in 1923, started her career as a fashion photographer before transitioning to fine art photography, where she gained recognition for her austere, powerful photos that addressed themes of individuality, mortality, and human connections. As a result, the work depicts a varied and fascinating portrayal of humanity.
Her photography is commonly viewed as both controversial and empathetic, and she is largely recognized as one of the 20th century's most influential and famous fine art photographers.
Robert Frank (1924 – 2019)
Name
Robert Frank
Nationality
Swiss
Date of Birth
9 November 1924
Date of Death
9 September 2019
Place of Birth
Zürich, Switzerland
Notable Photographs
● Chairs, Paris (1949)

● London (1951)

● Parade – Hoboken, New Jersey (1955)
Robert Frank, one of the 20th century's most celebrated photographers, is best known for his book, which comprises images taken by the artist while traveling throughout the United States on a Guggenheim Fellowship in the mid-1950s. These black-and-white images include images of roads, vehicles, parades, jukeboxes, eateries, and other famous American icons. The series is characterized by a sense of isolation, economic suffering, and racial unrest. Though Frank's free, informal approach – which sometimes resulted in blurred visuals and slanted horizons – was first contentious, he is today lauded for portraying American life in a way that seems both natural and dramatic.
However, these images have an alienating quality to them, elevating a diversified variety of everyday subjects into a cohesive and interesting body of fine art photography.
Lee Friedlander (1934 – Present)
Name
Lee Friedlander
Nationality
American
Date of Birth
14 July 1934
Date of Death
N/A
Place of Birth
Aberdeen, Washington, United States
Notable Photographs
● Nashville (1963)

● Galax (1963)

● New York City (1968)
American photographer Lee Friedlander was born in Aberdeen, Washington in 1934 and now lives in New York. He is concerned with the material components of the photographic process. In 1948, he started taking shots of American social landscapes, arranging the visual material into dramatic compositions. Since the 1960s, Lee Friedlander has been recognized for his amusing and emotional photos depicting the cacophony of metropolitan life and rich natural landscapes, as well as group and self-portraits. As with many of the best contemporary art photographers, he is capable of depicting large amounts of visual information in a single but harmonious image.
Friedlander started his career in commercial photography in the 1950s, but he quickly rose to prominence for his personal portfolio, which typically implemented unique viewpoints and framed subjects in unconventional ways.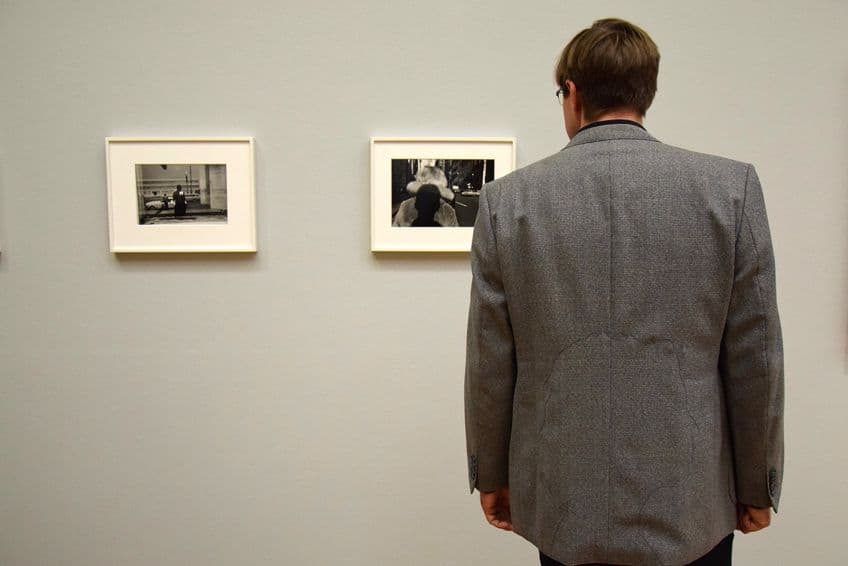 Photographs by Lee Friedlander in the exhibition Der Flaneur (2019); BerlinErwin, CC BY-SA 4.0, via Wikimedia Commons
Candida Höfer (1944 – Present)
Name
Candida Höfer
Nationality
German
Date of Birth
4 February 1944
Date of Death
N/A
Place of Birth
Eberswalde, Germany
Notable Photographs
● Zoologischer Garten Paris II (1997)

● Benrather Schloss Düsseldorf V (2011)

● Teatro Degollado Guadalajara III (2016)
Höfer is a fine art photographer from Germany who specializes in photographing empty architectural interiors. Höfer's images are large-scale and precisely arranged, with bright colors, architectural structures, and mathematical repetition. Libraries, museums, churches, hotels, music theaters, and castles are all examples of the harmonious interiors that she enjoyed capturing. They are, nevertheless, depicted as deserted, providing an alienating atmosphere owing to the lack of any human presence. Höfer investigates the psychological influence of a space's design, as well as the sometimes complex relationship between its purpose and its utilization.
She is regarded as one of the most important contemporary art photographers of her day and still makes thought-provoking fine art photography at present.
Candida Höfer at her Exhibition (2015); Koelnmesse, CC BY-SA 4.0, via Wikimedia Commons
Robert Mapplethorpe (1946 – 1989)
Name
Robert Michael Mapplethorpe
Nationality
American
Date of Birth
4 November 1946
Date of Death
9 March 1989
Place of Birth
Queens, New York City, United States
Notable Photographs
● Ajitto (1981)

● Lisa Lyon (1981)

● Orchid (1985)
Robert Mapplethorpe, who was born in Floral Park, Queens in 1946 and died in Boston in 1989, is one of the most well-known American artistic photographers of the latter half of the 20th century. He ascended to prominence in the 1970s, initially using a Polaroid, then with large-scale black and white images in the late 1970s, which would become his most renowned and easily recognizable trademark. Mapplethorpe portrayed still lifes, interiors, nudity, portraits of his friends and himself, as well as iconic figures, such as Andy Warhol and Patti Smith. He also portrayed sadomasochistic or homoerotic topics with a large helping of provocation but, most importantly, pure beauty and power.
New generations of photographers continue to be inspired by Mapplethorpe's creative output, and his photography is still admired for its uncompromising and powerful vision.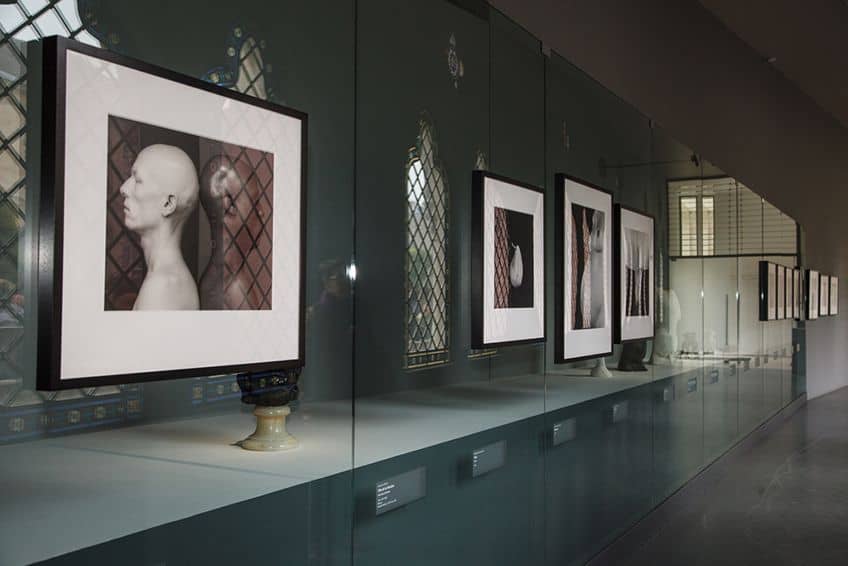 Robert Mapplethorpe Exhibition in Paris (2014); Ministério da Cultura, CC BY 2.0, via Wikimedia Commons
Jeff Wall (1946 – Present)
Name
Jeffrey Wall
Nationality
Canadian
Date of Birth
29 September 1946
Date of Death
N/A
Place of Birth
Vancouver, Canada
Notable Photographs
● The Destroyed Room (1978)

● Picture for Women (1979)

● Tattoos and Shadows (2000)
Jeff Wall is a well-established fine art photographer who merges cinematography with his photography, in which he combines the fundamentals of photography with other forms of art. He was born in Vancouver in 1946 where he still works and resides to this day. Contrary to many other famous fine art photographers from this period, Jeff Wall contributed significantly to developing color as an important feature of photography's aesthetics. The images almost appear to be documentary photos.
His photographs, however, are staged since he collaborates with the individuals portrayed beforehand, deciding where to place them within the frame to enhance the overall composition.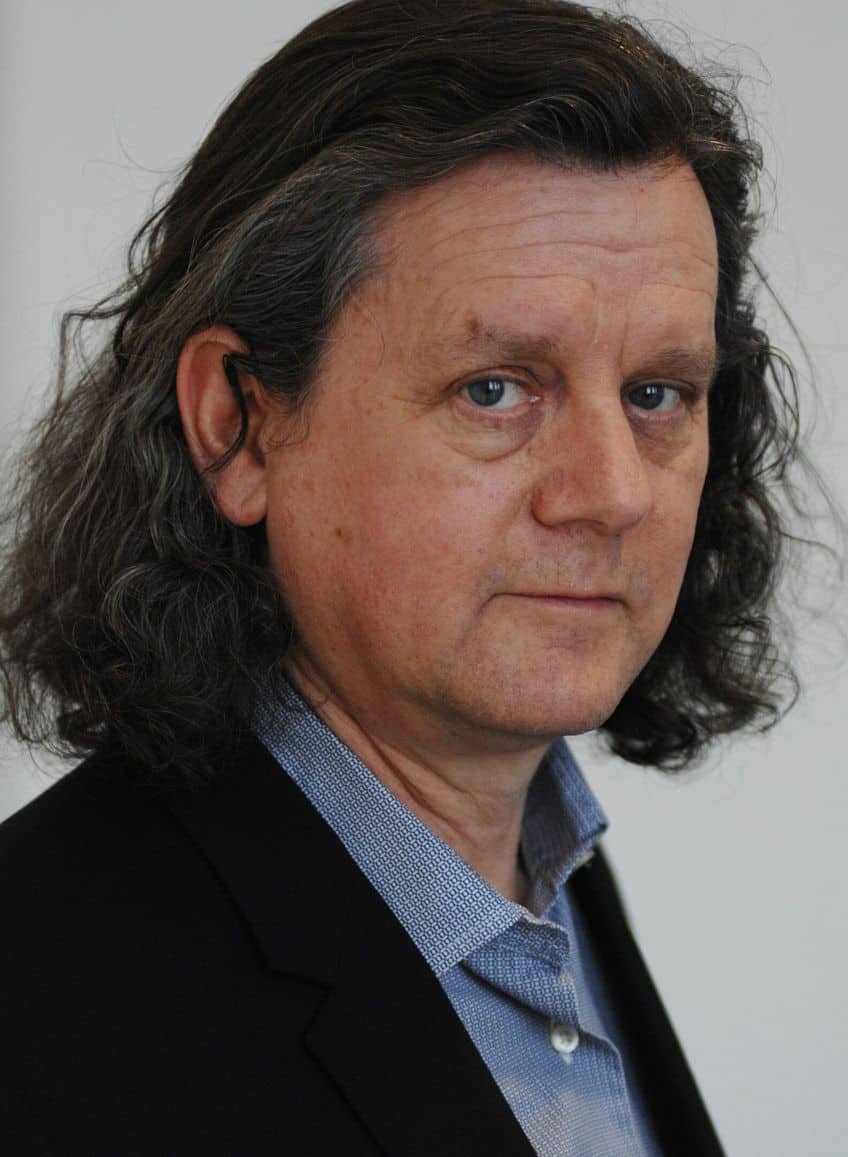 Artist Jeff Wall (2009); Cea., CC BY 2.0, via Wikimedia Commons
Allan Sekula (1951 – 2013)
Name
Allan Sekula
Nationality
American
Date of Birth
15 January 1951
Date of Death
10 August 2013
Place of Birth
Erie, Pennsylvania, United States
Notable Photographs
● LA Uprising #14 (1992)

● War Without Bodies (1996)

● Dear Bill Gates (1999)
Allan Sekula reinvigorated documentary photography, laid the groundwork for understanding the link between image and word, and was among the first artists to examine globalization as a social phenomenon. He pioneered a type of socially engaged documentary work that rethought photography and its relevance in the context of conceptual art. Instead of emphasizing the instantaneity or solely visual elements of photography, he developed and altered his work over long periods of time and in series, allowing the relevance to emerge from the overall corpus. He was a pioneer of artistically engaging with theoretical innovations, and several of his articles have become canonical texts in photography theory.
His work continues to have an impact on modern artists and scholars concerned with the portrayal of class divisions.
Carrie Mae Weems (1953 – Present)
Name
Carrie Mae Weems
Nationality
American
Date of Birth
20 April 1953
Date of Death
N/A
Place of Birth
Portland, Oregon, United States
Notable Photographs
● Magenta Covered Girl (1987)

● Untitled (Man and mirror) (1990)

● The Beginning of Afro-Chic (2008)
Carrie Mae Weems trained as a photographer and dancer before attending the University of California's folklore studies program at Berkeley, in the mid-1980s, when she grew intrigued by social scientific observation methods. In the early 1990s, she started to incorporate herself in her compositions in an "effort to produce in the image the parallel impression of being in it and of it. Weems is often regarded as a visual rhetorician who confronts themes in all their complexities and produces very touching results. She examines the past, society, and identity, giving a voice to those who have been silenced.
Carrie Mae Weems is fascinated by the connections between personal experiences and bigger systems or structures that shape our society and our lives.
Nan Goldin (1953 – Present)
Name
Nan Goldin
Nationality
American
Date of Birth
12 September 1953
Date of Death
N/A
Place of Birth
Washington, D.C., United States
Notable Photographs
● Nan and Brian in Bed, New York City (1983)

● Jimmy Paulette & Misty in a Taxi, NYC (1991)

● Red Sky From my Window, NYC (2000)
American artist, Nan Goldin, has revolutionized fine art photography with her incredibly intimate photographs, in which she refuses to use any filter – both physically and in terms of subject matter. Throughout the 1970s, Goldin produced an internationally renowned oeuvre as she examined sexual identity and the conventions of tradition. She documented her immediate surroundings in order to give them a voice, capturing the lives of her friends and herself, as well as individuals of other communities that would fall outside the usual standards of "normal society".
Goldin's photography brings attention to underrepresented communities and the continuous drug wars, which she experienced firsthand in her surroundings.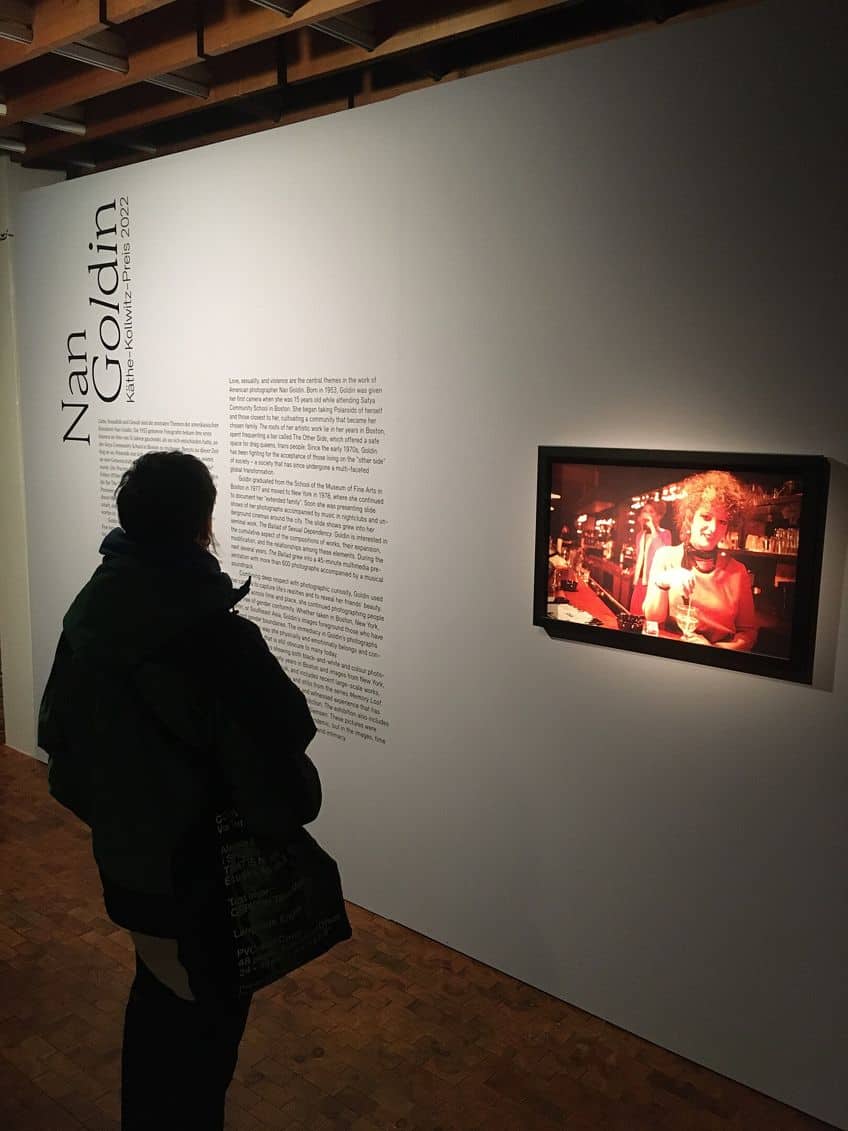 Academy of Arts Exhibition of Nam Goldin (2023); Zblace, CC BY-SA 4.0, via Wikimedia Commons
Cindy Sherman (1954 – Present)
Name
Cindy Sherman
Nationality
American
Date of Birth
19 January 1954
Date of Death
N/A
Place of Birth
Glen Ridge, New Jersey, United States
Notable Photographs
● Untitled #21 (1978)

● Untitled #96 (1981)

● Marilyn (1982)
Cindy Sherman, born in Glen Ridge, New Jersey in 1954, and presently living and working in New York, distinguished herself as one of the undeniably most significant and famous fine art photographers, a prominent player of the "Pictures Generation". In the late 1970s, she achieved international acclaim for her fine art photography, which focused on self-portraiture and the feminine self. Sherman's iconic photographs from the Untitled Film Series are well-known across the world, portraying herself as a female character in an artificial and typical environment. She evokes friction between the individual and the collective, which is fueled by consumerism and contemporary obsessions with beauty and youth.
Her photography serves as a means for her to convey her sentiments on sexual stereotypes and the roles women are expected to play in society.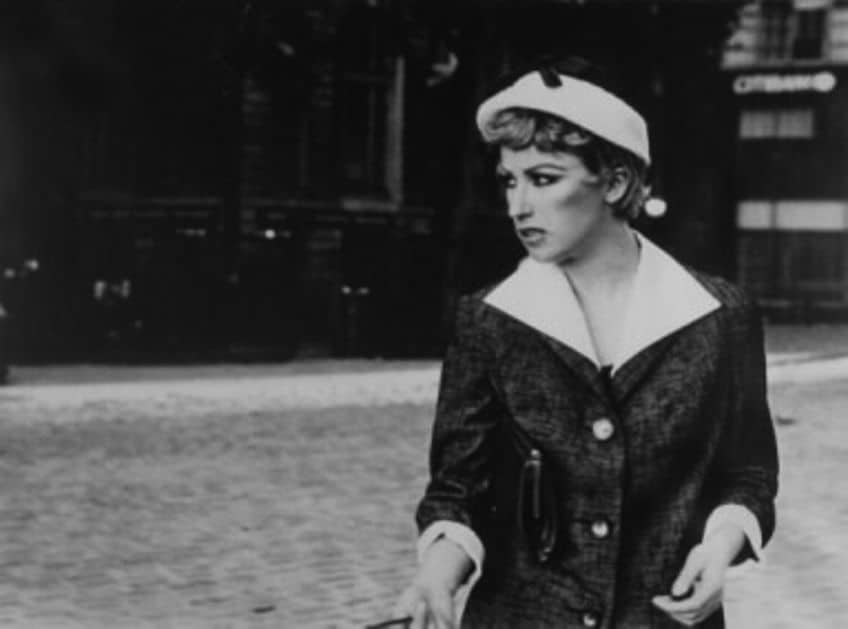 Photo from series (1977-1980) by Cindy Sherman; Viola Renate, CC BY 2.0, via Wikimedia Commons
Andreas Gursky (1955 – Present)
Name
Andreas Gursky
Nationality
German
Date of Birth
15 January 1955
Date of Death
N/A
Place of Birth
Leipzig, Germany
Notable Photographs
● Rhein II (1999)

● 99 Cent (2001)

● 99 Cent II Diptychon (2001)
Gursky, who was born in Leipzig, Germany in 1955, is known primarily for his large high-resolution photos in which he creates new realms out of existing fragments of reality, such as crowds, landscapes, and consumer culture. Gursky's photos are distinguished by their sharp focus, vibrant colors, and precise composition. Many of his photographs portray crowded areas, such as trade fairs, shopping malls, and stock markets, expressing the sensory overload and anonymity of modern life. Gursky's works typically address issues such as consumerism, urbanization, and technology's impact on society. He uses his images to reflect on the connection between humans and the built environment, examining how the buildings and systems that surround individuals impact them.
His works are regularly exhibited and can be found in many museums throughout the world.
Thomas Ruff (1958 – Present)
Name
Thomas Ruff
Nationality
German
Date of Birth
10 February 1958
Date of Death
N/A
Place of Birth
Zell, Germany
Notable Photographs
● D.P.B 04 (1999)

● Substrat 30 I (2006)

● Jpeg Lio2 (2009)
Thomas Ruff is among the world's most productive contemporary art photographers. His work consistently explores the medium's techniques, approaches, and principles. Ruff typically modifies and edits a huge variety of photographs created by others in order to reinterpret their meaning. Thomas Ruff is well-known for his range of digital and analog processes, as well as his diverse choice of subject matter. We can discover abstract forms, traditional portraiture, architectural photography, nudes, and many other types of fine art photography in his oeuvre. He always tries to push the boundaries of whatever technique he seeks to employ for a specific image.
Originally born in Zell, he now works and resides in Düsseldorf, Germany.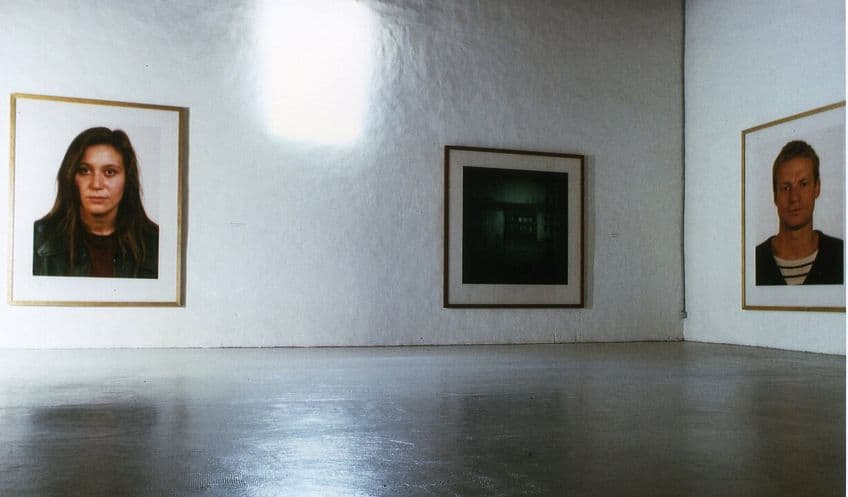 Thomas Ruff Exhibition (n.d); Laylamoget, CC BY-SA 3.0, via Wikimedia Commons
Rineke Dijkstra (1959 – Present)
Name
Rineke Dijkstra
Nationality
Dutch
Date of Birth
2 June 1959
Date of Death
N/A
Place of Birth
Sittard, Netherlands
Notable Photographs
● Hilton Head Island, SC USA, June 24, 1992 (1992)

● Long Island, NY, USA, July 1, 1993 (1993)

● Odessa, Ukraine, August 4, 1993 (1993)
Dutch photographer Rineke Dijkstra is best known for her photographs of teens and young adults which are evocative of Low Country portrait paintings from the 17th century. Dijkstra, who was born in Sittard, the Netherlands, in 1959, attended the Gerrit Rietveld Academie in Amsterdam before beginning her career in fine art photography in the early 1990s. The scene is more simple than one may believe at first appearance. By doing so, Dijkstra directs the viewer's attention to the subject and their interaction with the photographer. Her photographs typically portray young people at various moments in their life, such as after a swim or shortly before a performance.
Her photography is noted for its straightforward, unguarded approach, as well as its ability to express sensitivity and emotional intensity.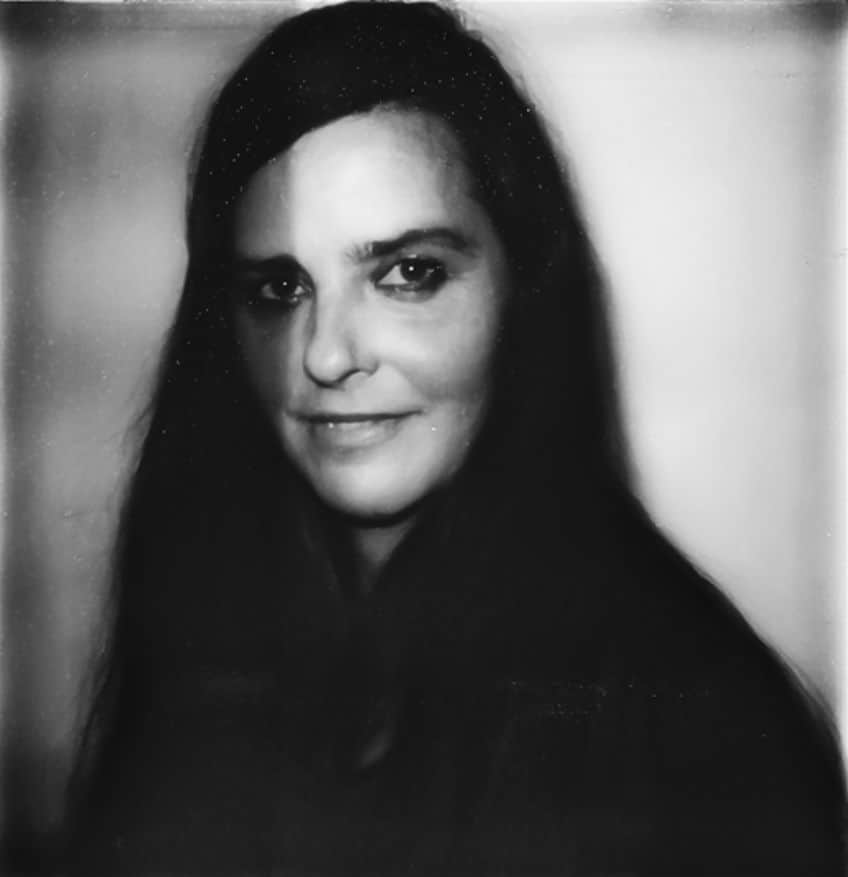 Rineke Dijkstra (2011) by Daphne Channa Horn; Daphne Channa Horn, CC BY 3.0, via Wikimedia Commons
Wolfgang Tillmans (1968 – Present)
Name
Wolfgang Tillmans
Nationality
German
Date of Birth
16 August 1968
Date of Death
N/A
Place of Birth
Remscheid, Germany
Notable Photographs
● Freischwimmer 54 (2004)

● Freischwimmer 152 (2010)

● Freischwimmer 155 (2010)
Wolfgang Tillmans has pursued virtually every possible genre of photography, always experimenting with ways to produce new and engaging images, such as his exuberant images of nightlife, poignant portraits, snapshots of social movements, windowsill still-lifes, and even intimate nudes. He sees the artist's function as "an amplifier" of political and social issues, and his work is fueled by his interest in the potential of interconnections and the concept of unity. He has consistently challenged the dominant paradigms of photographic exhibitions, creating interconnections between his works and the social space of the exhibit itself. Frameless prints are tacked to the wall or snipped and suspended from pins in his exhibits, while framed photos are displayed alongside the pages of magazines. He views his installations as a representation of how he sees, perceives, or wishes to perceive his surroundings.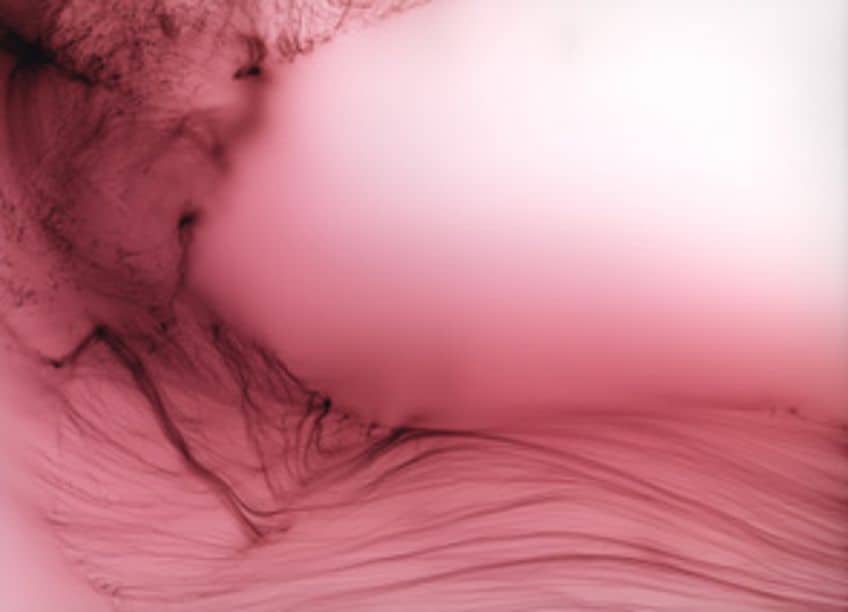 Free Swimmer 26 (2003) by Wolfgang Tillmans; Wolfgang Tillmans, CC BY-SA 3.0, via Wikimedia Commons
That concludes our list of the most famous fine art photographers to have left their mark on the world of art. As we have discovered, these artistic photographers all had their own distinct style which would prove to be highly influential in their time and is still inspiring to many newer photographers today. By taking their knowledge about composition and framing, they were able to frame reality in a way that helps one see the unusual and beautiful aspects of our world.
Frequently Asked Questions
What Is Fine Art Photography?
Fine art photography is a type of photography that is done with the goal of generating photos that are aesthetically attractive and psychologically evocative, rather than just for journalistic or factual purposes. The most famous fine art photographers strive to create photos that stand alone as works of art, with an emphasis on lighting, texture, composition, and other aesthetic qualities. It is a demanding yet gratifying form of visual expression that involves a high level of technical competence and artistic vision.
What Distinguishes Fine Art Photography From Other Types of Photography?
It differs from other types of photography, such as commercial photography, by emphasizing the artistic features of the image and the photographer's unique vision. Fine art photography can include a variety of styles and topics, ranging from classic landscapes and still lifes to abstract and conceptual pictures. It may also include the use of methods such as extended exposures, precise focus, and altered processing to create distinctive and unique photographs.
Jordan Anthony is a film photographer, curator, and arts writer based in Cape Town, South Africa. Anthony schooled in Durban and graduated from the University of the Witwatersrand, Johannesburg, with a Bachelor of Art in Fine Arts. During her studies, she explored additional electives in archaeology and psychology, while focusing on themes such as healing, identity, dreams, and intuitive creation in her Contemporary art practice. She has since worked and collaborated with various professionals in the local art industry, including the KZNSA Gallery in Durban (with Strauss & Co.), Turbine Art Fair (via overheard in the gallery), and the Wits Art Museum.
Anthony's interests include subjects and themes related to philosophy, memory, and esotericism. Her personal photography archive traces her exploration of film through abstract manipulations of color, portraiture, candid photography, and urban landscapes. Her favorite art movements include Surrealism and Fluxus, as well as art produced by ancient civilizations. Anthony's earliest encounters with art began in childhood with a book on Salvador Dalí and imagery from old recipe books, medical books, and religious literature. She also enjoys the allure of found objects, brown noise, and constellations.
Learn more about Jordan Anthony and the Art in Context Team.
Cite this Article