Color Palette Generator – Create your Own Color Schemes
Welcome to our free coloring palette generator – a powerful tool to create your own color scheme created manually or by uploading an image. You can share it, export and print it to a pdf or save the link to work on it later. Just get started and try it out. A color palette generator is an invaluable tool for any designer, artist or creative. It helps to easily and quickly create stunning color combinations that can be used for a wide range of projects. With its intuitive interface, you can easily create unique color palettes with just a few clicks.
How to use this Color Palette Generator
You can use our free color palette generator in different ways:
Random color palette generator: Just click on the dice icons and it will generate a random color palette each time
Generate a color palette based on an image: Click on the image icon, choose an image you have downloaded and it will generate a color palette matching the colors of your image
Manual color palette generation: You can change the existing colors, add new ones, delete and also change the color fields to create your own color palette manually.
What is a Color Palette?
A color palette also referred to as a "color palette," is a collection of colors selected for a specific design project, website, app, artwork, or other creative application. A color palette can consist of just a few or many colors and is often used to create a visual concept or identity for a product or brand.
A color palette can consist of a wide range of colors or a limited number of colors that are harmoniously coordinated. The selection of colors in a palette can be based on various factors, such as the target audience, theme, mood, or brand values.
For What Types of Applications are color Palettes Helpful?
In graphic design and branding, the use of color palettes is essential to create an appealing and consistent visual identity for a brand or visual concept.
A well-thought-out color palette is also critical in web design and UX design to enhance the user experience on a website or app and improve its usability.
In art and illustration, using a color palette can help create a specific mood or atmosphere and support a specific theme or motif.
The fashion industry and textile design use color palettes to define trends, create seasonal collections, and create a consistent brand identity.
Finally, color palettes can also be used in photography and video production to create a specific visual aesthetic or create a desired mood or atmosphere.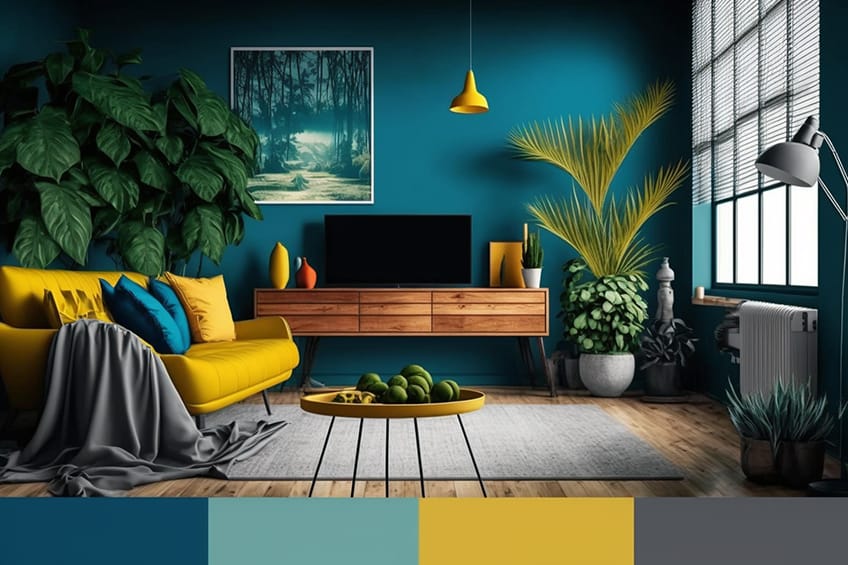 In 2005, Charlene completed her Wellness Diplomas in Therapeutic Aromatherapy and Reflexology from the International School of Reflexology and Meridian Therapy. She worked for a company offering corporate wellness programs for a couple of years, before opening up her own therapy practice. It was in 2015 that a friend, who was a digital marketer, asked her to join her company as a content creator, and this is where she found her excitement for writing.
Since joining the content writing world, she has gained a lot of experience over the years writing on a diverse selection of topics, from beauty, health, wellness, travel, and more. Due to various circumstances, she had to close her therapy practice and is now a full-time freelance writer. Being a creative person, she could not pass up the opportunity to contribute to the Art in Context team, where is was in her element, writing about a variety of art and craft topics. Contributing articles for over three years now, her knowledge in this area has grown, and she has gotten to explore her creativity and improve her research and writing skills.
Charlene Lewis has been working for artincontext.org since the relaunch in 2020. She is an experienced writer and mainly focuses on the topics of color theory, painting and drawing.
Learn more about Charlene Lewis and the Art in Context Team.
Cite this Article