Famous 20th Century Artists – The Best Artists of the 20th Century
As the 20th century began, artists started to look for new forms of expression that did not rely on the traditional representational styles of the past. The greatest painters of the 20th century perfectly embodied this change, each one searching for unique ways to convey their interpretation of the world around them, as well as the images experienced in their imaginations. Artists of the 20th century embraced the avant-garde styles that were progressively shifting away from figurative art styles to more abstract or surreal styles. Today, we shall explore the famous 20th-century artists that blazed new trails through the art world, forever changing the face of modern art.
Our List of Famous 20th-Century Artists
With so many artists active in the 20th century, how does one whittle down thousands of potential candidates for this list to a couple of handfuls? When we look at the various artists of the 20th century, we need to consider their contributions to the art world in general. The greatest painters of the 20th century all helped to shape the way we perceive and consume art in the modern era. There have been periods in our history where art became the domain of the academic world, and the main aim was to achieve the highest level of realism possible by human hands.
Yet, what we find with artists of the 20th century was that their artworks started to reflect their philosophies and world views in such a way that the traditional styles available to work in did not fully embody how they were feeling and what they were seeing and experiencing.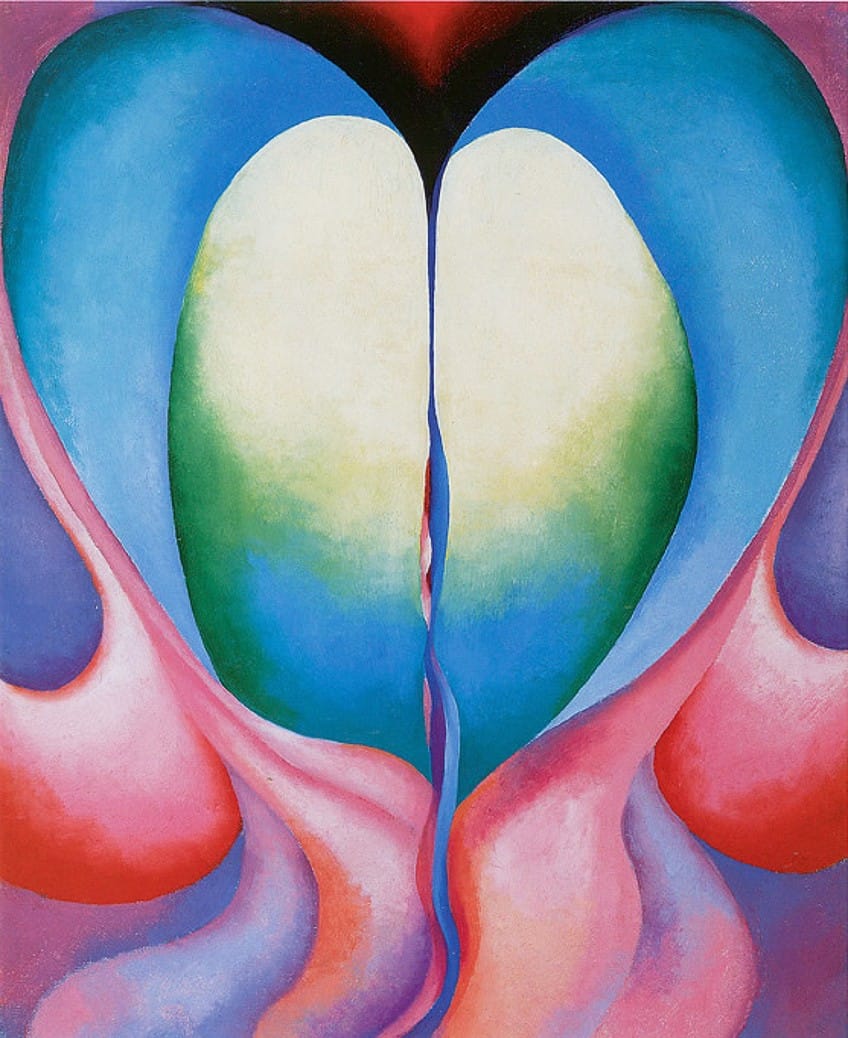 Series 1, No. 8 (1919) by Georgia O'Keeffe; Georgia O'Keeffe, Public domain, via Wikimedia Commons
In both art and philosophy, various disciplines were stripped down to their elements, re-examined, and then put back in new unique ways. The emphasis was less on realism and more on novel ways of using the basic elements and principles of art to express their new interpretations of the world. The world could be expressed mathematically through geometric patterns, or magically through surreal images, artists could capture an impression of the essence of a scene instead of worrying about the smallest details. While art had largely been consumed by the upper classes for many years, artists of the 20th century began to produce art that reflected the world that normal people experienced around them every day.
This included the advances in technology, branded consumer products, and the changing environment. This made art more relatable and relevant to a new generation.
Piet Mondrian (1872 – 1944)
| | |
| --- | --- |
| Full Name | Piet Cornelius Mondrian |
| Nationality | Dutch |
| Date of Birth | 7 March 1872 |
| Date of Death | 1 February 1944 |
| Place of Birth | Amersfoort, Netherlands |
Piet Mondrian, the creator of Neo-Plasticism and one of the forefathers of pure abstract painting, produced some of the most distinctive artistic creations of the 20th century, which were composed of rigid blocks of color. His most renowned paintings from the 1920s and 1930s use only three primary hues, blue, red, and yellow, divided by solid black lines in a precise grid to convey a feeling of order and harmony.
He also co-founded the iconic De Stijl movement with fellow Dutch artist Theo van Doesburg in the perilous era between the two world wars, whose adherents likewise sought a pure, non-representational abstraction that utilized color theory and only straight lines.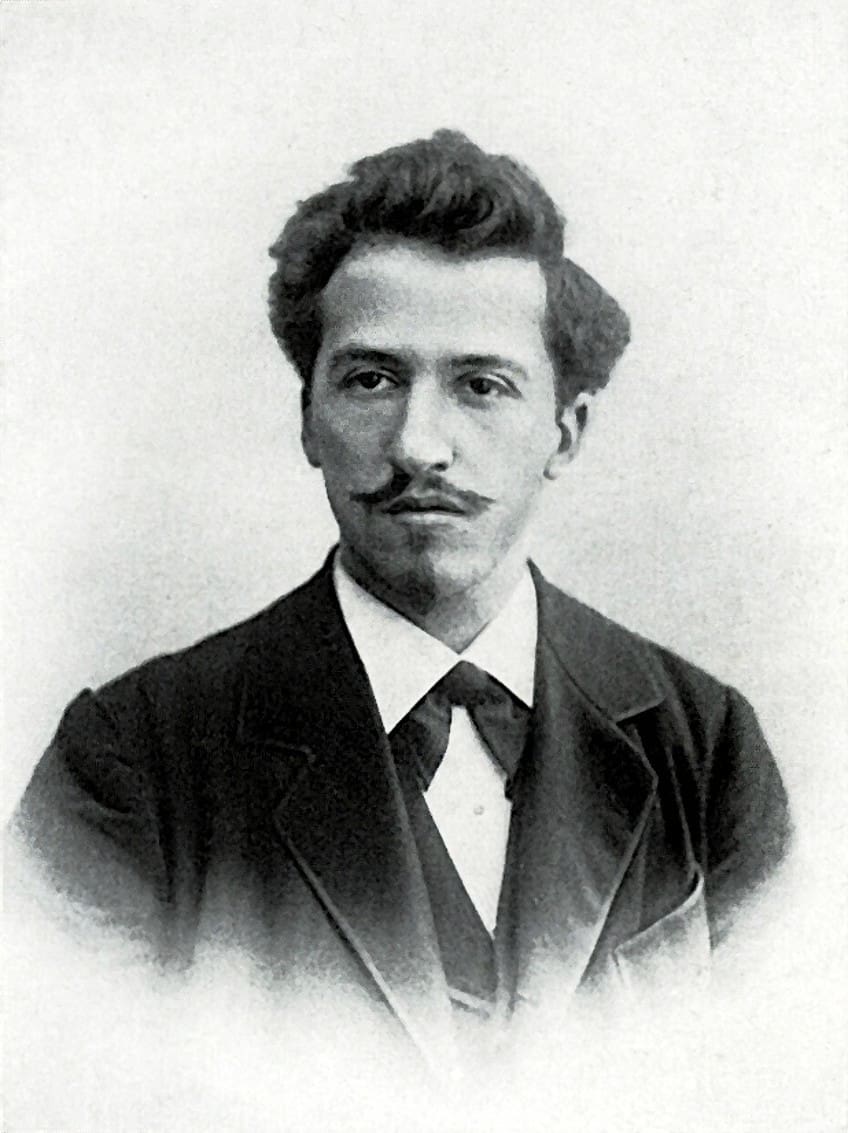 A portrait of Piet Mondrian (1899); AnonymousUnknown author, Public domain, via Wikimedia Commons
Mondrian's use of basic geometric patterns and primary colors shaped the progression of minimalism in the 1960s and 1970s. His concepts of abstraction, which centered on reducing shapes to their most fundamental constituents, became a central principle of the minimalist movement.
Kazimir Malevich (1879 – 1935)
| | |
| --- | --- |
| Full Name | Kazimir Severinovich Malevich |
| Nationality | Russian |
| Date of Birth | 22 February 1879 |
| Date of Death | 15 May 1935 |
| Place of Birth | Kyiv, Ukraine |
The famous Russian artist, Kazimir Malevich, not only defied the dominant Social Realism, but he also rejected painting tradition in general. He was also the renowned founder of Suprematism with paintings such as Black Square on White Ground (1915), which shocked the world of art when the style first emerged in the mid-1910s. Painting, for the Russian artist, had to be purely aesthetic, focusing only on its own shape, form, line, and color, in order to produce that ultimate subliminal reaction in its observers.
Under the influences of two prominent movements of the time, he declared himself a "Cubo-Futurist" in 1912.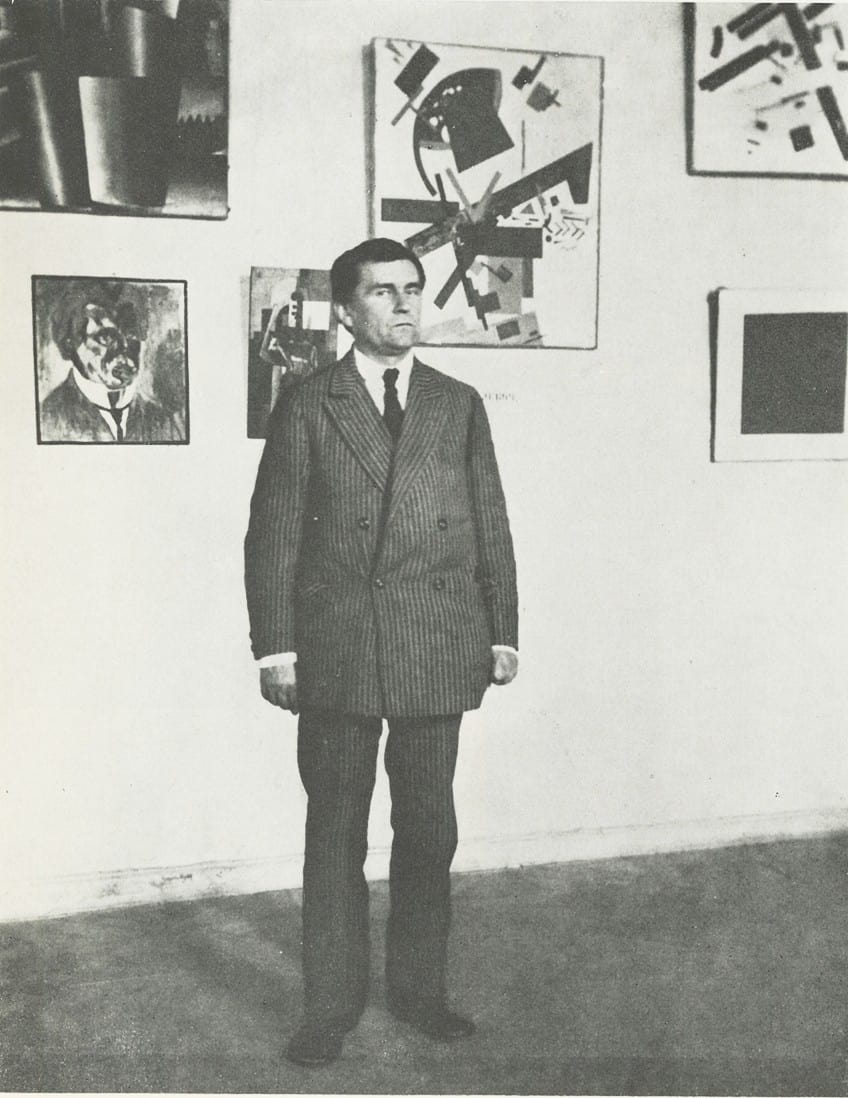 Malevich standing most probably in the Museum of Artistic Culture, Petrograd (1924); monoskop.org, Public domain, via Wikimedia Commons
He eventually reverted to realistic painting, but his Suprematism phase had a very significant and long-lasting impact on the development of art in the Soviet Union and all across the globe. Malevich was also a renowned instructor, and he created the Suprematist Academy of painting in 1915. He influenced a generation of young painters, including Alexander Rodchenko and El Lissitzky, who went on to become renowned names in the development of abstract art.
Pablo Picasso (1881 – 1973)
| | |
| --- | --- |
| Full Name | Pablo Ruiz Picasso |
| Nationality | Spanish |
| Date of Birth | 25 October 1881 |
| Date of Death | 8 April 1973 |
| Place of Birth | Málaga, Spain |
Pablo Picasso is widely regarded as the most important figure in modernism and the co-creator of one of its most prominent movements, Cubism. He is regarded as the individual who changed our perspective on our entire existence by introducing several points of view and perspectives on a single subject.
His art, inspired by French Impressionist paintings at the turn of the century, covered several phases, such as the Rose and Blue phases, and had a major influence on the growth of not just painting, but also ceramics, sculpture, and even printmaking.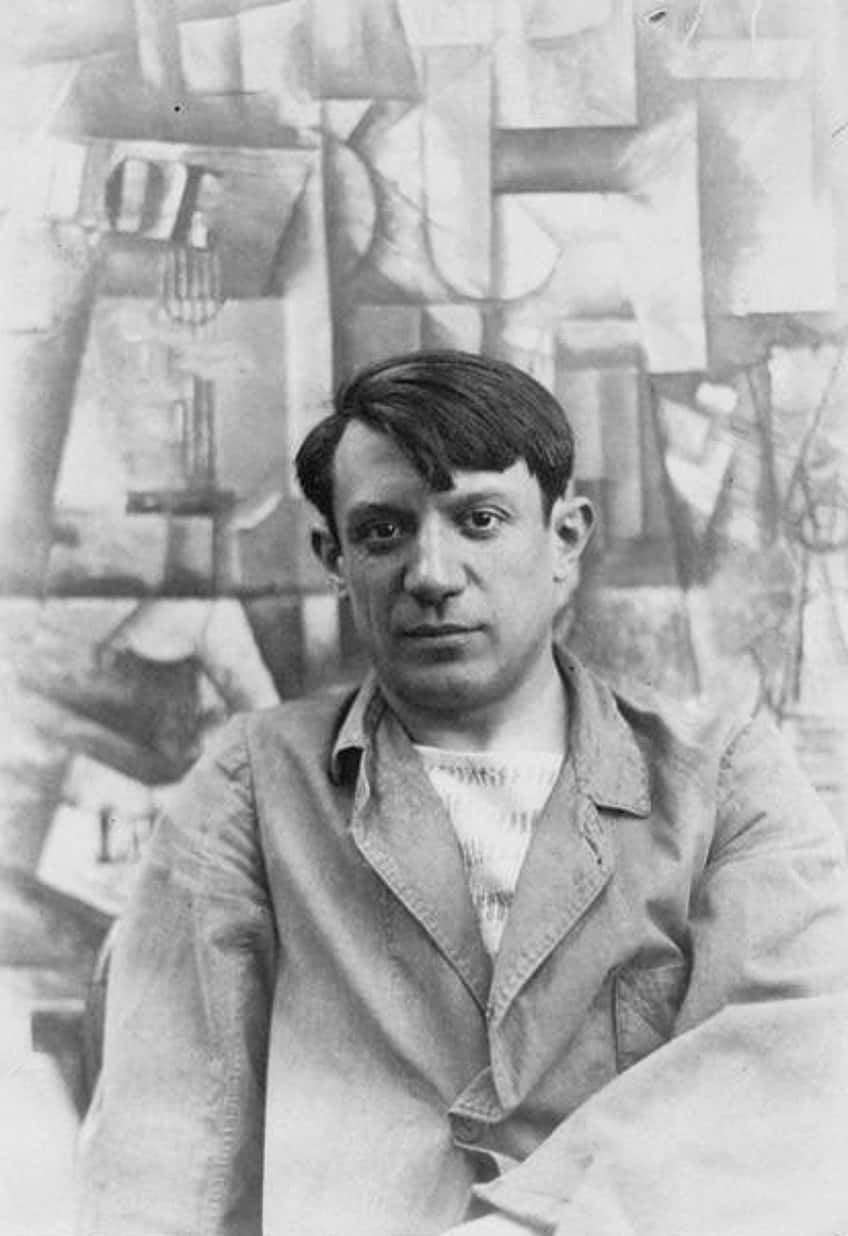 Portrait photograph of Pablo Picasso, in front of his painting The Aficionado (Kunstmuseum Basel) at Villa les Clochettes, Sorgues, France, summer 1912; AnonymousUnknown author, Public domain, via Wikimedia Commons
Because of this versatility, he became a pivotal figure in the establishment of modern art, influencing a huge spectrum of artists and movements. Pablo Picasso was recognized throughout his career for his eagerness to explore novel materials and techniques. He was always pushing the boundaries and his enthusiasm for experimentation influenced an entire generation of subsequent artists.
Georgia O'Keeffe (1887 – 1986)
| | |
| --- | --- |
| Full Name | Georgia Totto O'Keeffe |
| Nationality | American |
| Date of Birth | 15 November 1887 |
| Date of Death | 6 March 1986 |
| Place of Birth | Sun Prairie, Wisconsin, United States |
American artist Georgia O'Keeffe refused to be identified as the renowned American photographer Alfred Stieglitz's wife. Rather, she rose to become one of the most famous 20th-century artists both in her own nation and worldwide. Georgia O'Keeffe's sensual semi-abstract blossoms in all their richness and grandeur, together with her incredibly fascinating metropolitan cityscapes, landscapes, and still lifes, shaped the history of 20th-century art.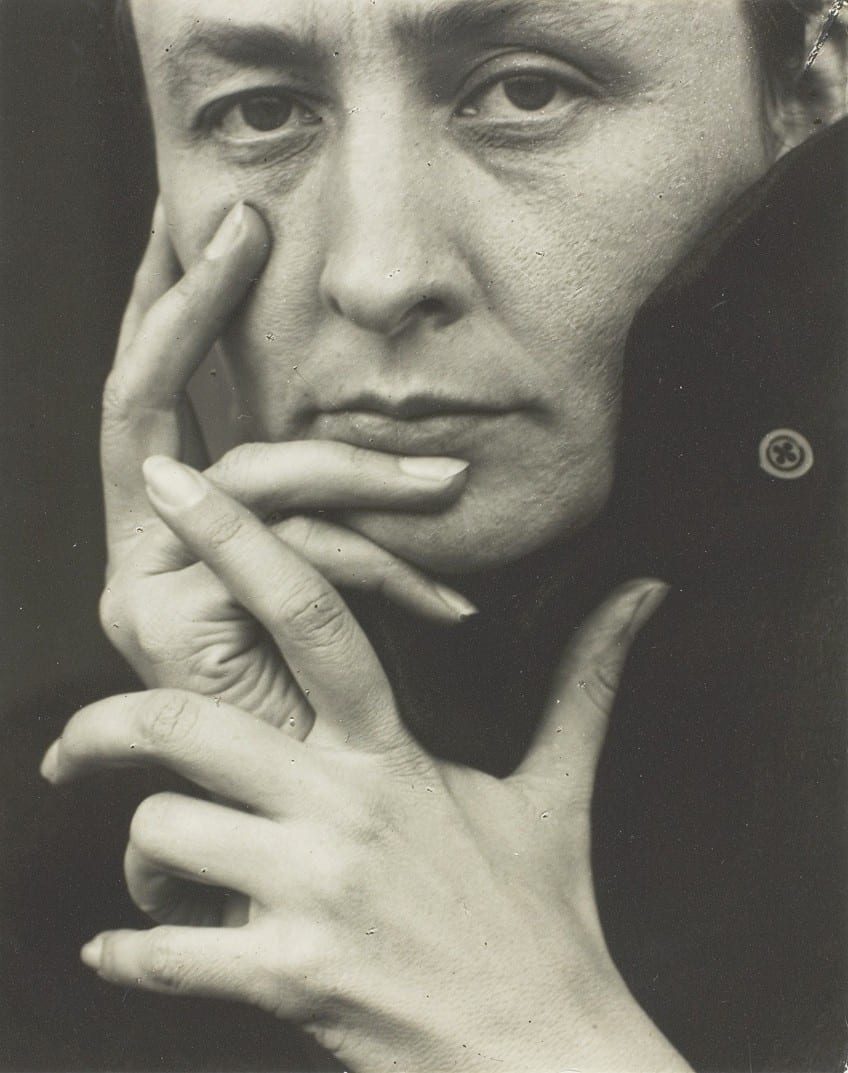 Portrait photograph of Georgia O'Keeffe by Alfred Stieglitz in 1918; Alfred Stieglitz, Public domain, via Wikimedia Commons
These works, saturated in magnificent hues and light yet evocative forms, succeeded in standing out in a slightly tumultuous modernist environment of the time, establishing herself as an independent artist as well as one of the very few females producing art at the time.
Whether she intended to or not, she laid the foundations for numerous other women who aspired to be great artists, and her work continues to do so.
Salvador Dalí (1904 – 1989)
| | |
| --- | --- |
| Full Name | Salvador Domingo Felipe Jacinto Dalí i Domènech |
| Nationality | Spanish |
| Date of Birth | 11 May 1904 |
| Date of Death | 23 January 1989 |
| Place of Birth | Figueres, Spain |
Salvador Dalí, as crazy and innovative as an artist can get, is undoubtedly one of the greatest painters of the 20th century whose artworks never cease to surprise and enchant. Coming from a background of experiments in the styles of Futurism and pittura metafisica, his attention was eventually drawn to Surrealism, to which he has made a significant contribution, producing some of the greatest pieces of Surreal art that are nothing less than an intricate graphic portrayal of dreams and an exceptionally imaginative state of mind.
Furthermore, Salvador Dalí is considered to be the biggest advocate of "paranoia-criticism", a philosophy of art production that is defined as "irrational comprehension based on the interpretive-critical correlation of delirious events".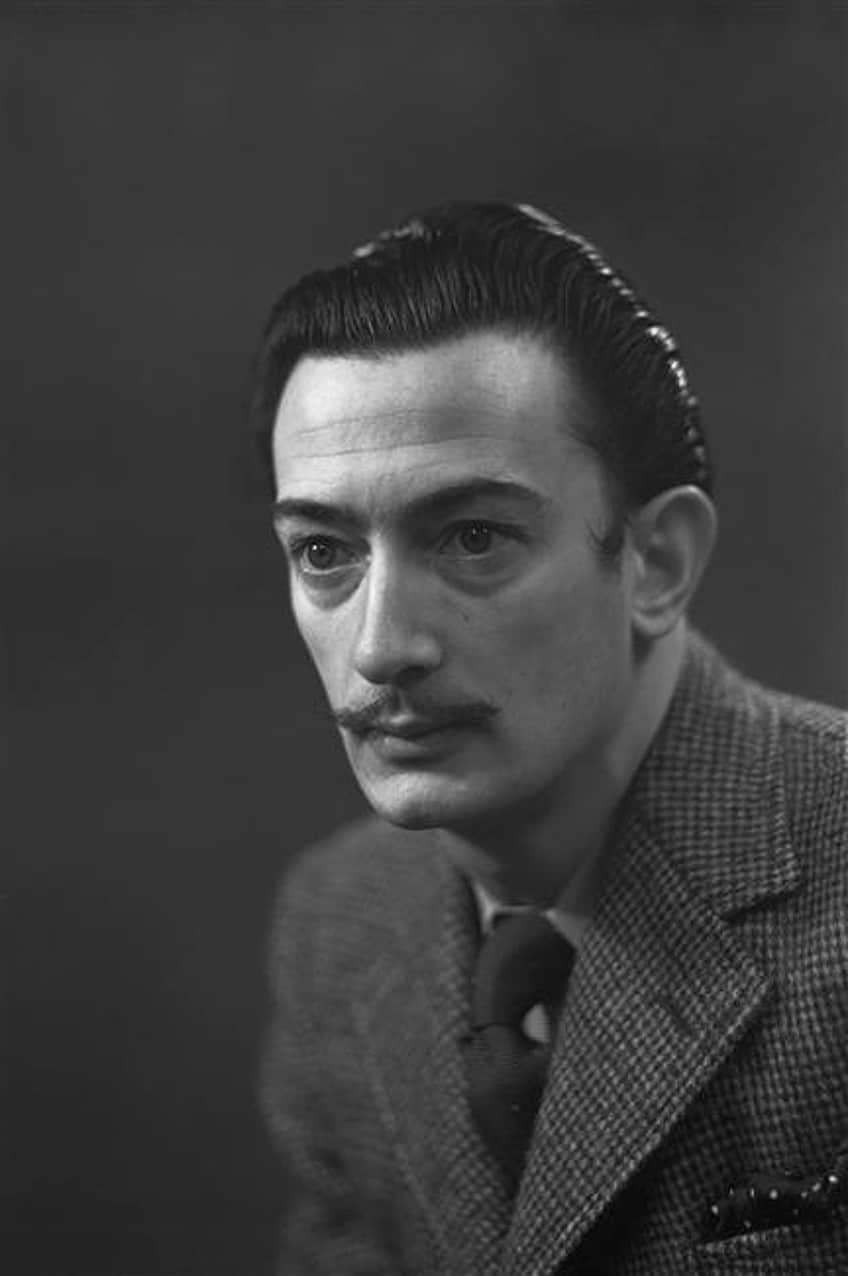 Dalí, photographed by Studio Harcourt in 1936; Studio Harcourt, Public domain, via Wikimedia Commons
Dalí's contributions to Surrealism, adoption of symbolism, technological advances, and effect on popular culture demonstrate his continuing impact on the world of 20th-century art. His art continues to motivate and challenge artists today, and it is a crucial component of the canon of modern art.
Frida Kahlo (1907 – 1954)
When a person spends their entire life in agony, art can serve as an escape. It started as a visual journal for the Mexican artist, Frida Kahlo, a brutally emotional representation of the horrors she suffered daily. She was a passionate Mexican as well as a hopeless romantic who produced spectacular self-portraits full of symbolism, connotations, interpretations, and allusions that were intensely personal and vociferously political all at the same time.
Frida Kahlo's artwork evokes sensitivity, femininity, and the power of a unique soul, the feminine attributes of honesty, truth, brutality, and pain, somewhere between magic realism, surrealism, and symbolism.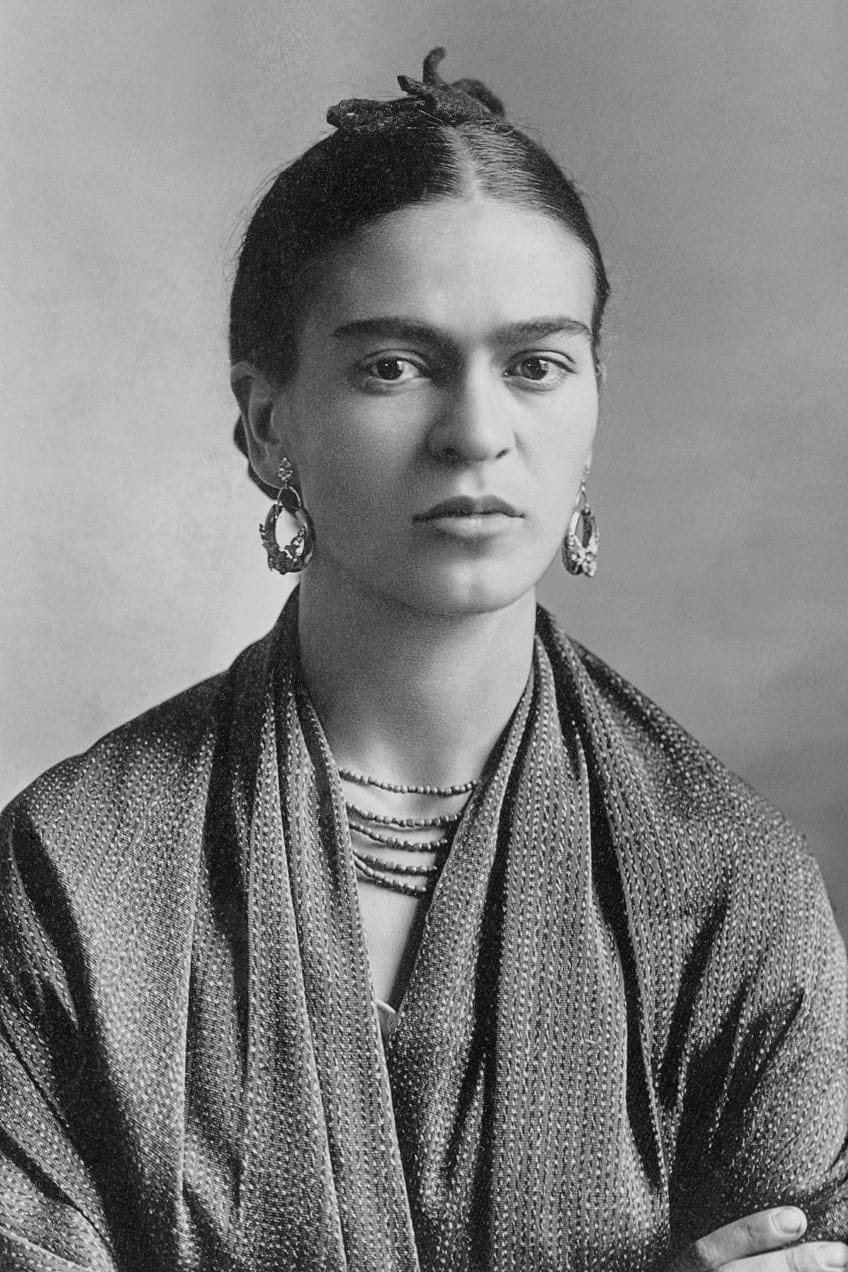 Frida Kahlo in 1932; Guillermo Kahlo, Public domain, via Wikimedia Commons
Kahlo's artworks, which regularly addressed issues regarding gender and identity, have had a long-lasting influence on feminist art. Her works disrupted traditional conceptions of gender and sexuality, paving the way for subsequent generations of feminist artists. Her incorporation of classic Mexican folk art elements, as well as her study of Mexican history and culture, all contributed to the development of a renewed sense of national identity in Mexico.
Francis Bacon (1909 – 1992)
| | |
| --- | --- |
| Full Name | Francis Bacon |
| Nationality | Irish-British |
| Date of Birth | 28 October 1909 |
| Date of Death | 28 April 1992 |
| Place of Birth | Dublin, Ireland |
One of the most difficult things for an artist to undertake is to convey discomfort, fears, death, nightmares, violence, and a dangerous state of mind – unless if you're the Irish-born painter Francis Bacon. Actually, practically his complete body of work is a tribute to the horrific and the unsettling, the type of imagery that lingers with you years after you've seen it because it is just that intense.
Art typically imitates life, and in the instance of Francis Bacon, this is especially true given his chaotic life.
Bacon was a pivotal figure in the rebirth of figurative art in the mid-20th century. During a period when abstraction dominated the art world, Bacon's emphasis on the human form was a dramatic break from the status quo. Bacon was renowned for his innovative and unconventional approach to painting, and his artwork has left an indelible mark on the development of modern art.
Jackson Pollock (1912 – 1956)
| | |
| --- | --- |
| Full Name | Paul Jackson Pollock |
| Nationality | American |
| Date of Birth | 28 January 1912 |
| Date of Death | 11 August 1956 |
| Place of Birth | Cody, Wyoming, United States |
Jackson Pollock is widely regarded as one of the finest and most renowned American 20th-century artists, was almost a type of performer, an individual who spilled and splattered his color onto the flat canvas through a succession of gestures and movements, giving birth to the genre of Action painting. His paintings exude drama, intensity, and energy, defying all traditional techniques that had been fervently utilized for generations and being influenced by Mexican muralism and Surreal automatism.
Jackson Pollock, a protégé of art patron and collector Peggy Guggenheim, enjoyed a remarkably stellar career that was unfortunately cut short by his tragic passing in a vehicle accident at the age of 44, yet his legacy can only be defined as eternal.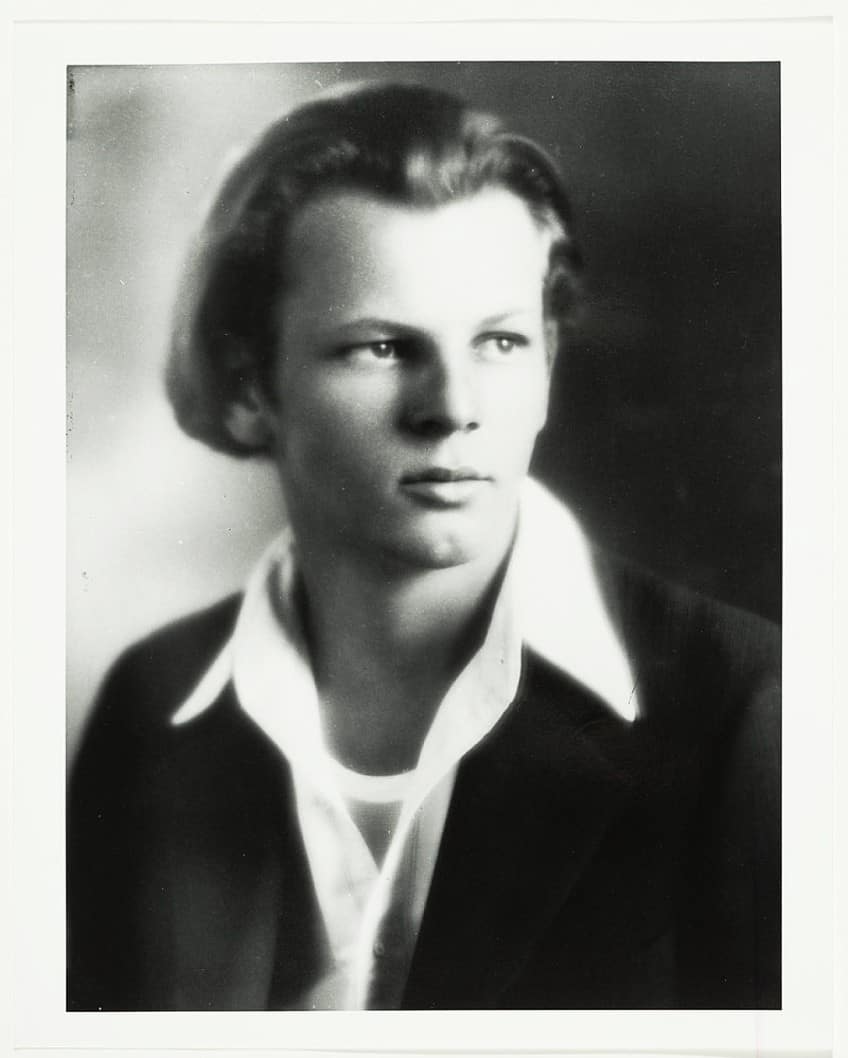 Portrait of Jackson Pollock (1928); Smithsonian Institution, Public domain, via Wikimedia Commons
Pollock's artwork has had a long-lasting impact on the advancement of modern art. Numerous modern artists have been affected by his use of abstraction and focus on process over outcome, and his works continue to be a benchmark for modern art movements like performance and process art.
Helen Frankenthaler (1928 – 2011)
| | |
| --- | --- |
| Full Name | Helen Frankenthaler |
| Nationality | American |
| Date of Birth | 12 December 1928 |
| Date of Death | 27 December 2011 |
| Place of Birth | Manhattan, New York City, United States |
American printmaker and painter, Helen Frankenthaler, was best known for her distinctive technique of staining canvases with delicate veils of color. Her work is regarded as a link between the 1950s work of the Abstract Expression and the 1960s works of the Color Field painters. Frankenthaler's distinctive method entailed pouring diluted paint over her canvas, enabling the colors to absorb deeply into the canvas fibers and produce a flat, vibrant surface.
This technique provided depth and space without the use of typical techniques like chiaroscuro or perspective.
She was considered a trailblazing female artist in a male-dominated sector, and her art paved the way for other women to impact the art world. Her impact may be seen in the works of painters, such as Kenneth Noland and Morris Louis, who were members of the Color Field movement that emerged after Abstract Expressionism.
Andy Warhol (1928 – 1987)
| | |
| --- | --- |
| Full Name | Andy Warhol |
| Nationality | American |
| Date of Birth | 6 August 1928 |
| Date of Death | 22 February 1987 |
| Place of Birth | Pittsburgh, Pennsylvania, United States |
Warhol's soup cans and Brillo boxes, as well as Lizas, Marilyns, money signs, and self-portraits, can be found everywhere. Warhol was an extremely versatile creative who liked to explore many mediums and was a painter, printer, illustrator, sculptor, filmmaker, a controversial lover of everything popular such as consumer products, and a fanatical admirer of glamor, fame, and celebrity.
As someone who transformed reality itself into art and vice versa, Warhol is undoubtedly a crucial element of our lives. He is regarded as the father of Pop art and was both a personality and an artist.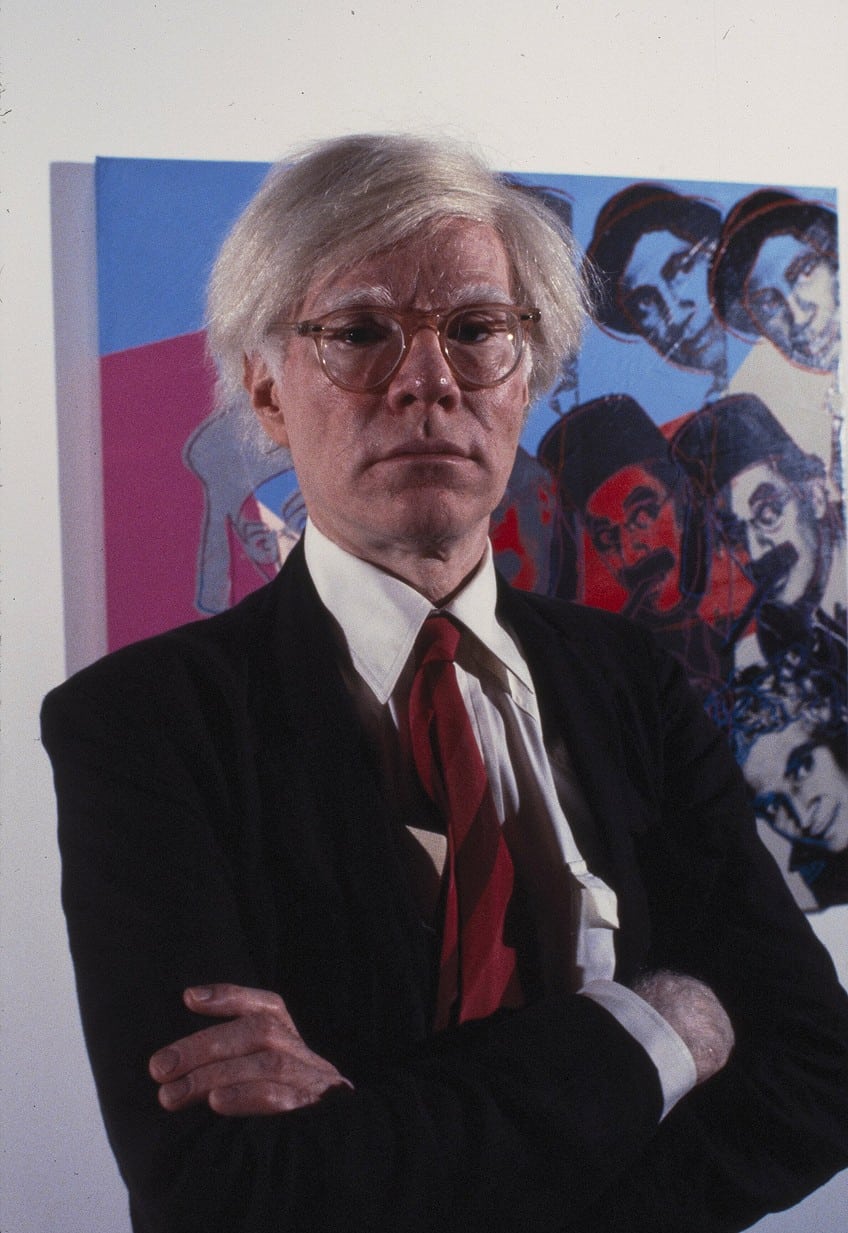 Andy Warhol at the Jewish Museum in 1980; Bernard Gotfryd, No restrictions, via Wikimedia Commons
His works of art are the best examples of consumerist art, including mechanical and serial manufacture of objects and faces that are all too familiar but always seem original and fresh. Warhol's pioneering work in Pop Art, incorporation of mass production techniques, examination of celebrity culture, and interdisciplinary approach to art all contributed to his enduring influence on the world of 20th-century art.
Jean-Michel Basquiat (1960 – 1988)
| | |
| --- | --- |
| Full Name | Jean-Michel Basquiat |
| Nationality | American |
| Date of Birth | 22 December 1960 |
| Date of Death | 12 August 1988 |
| Place of Birth | Brooklyn, New York City, United States |
Jean-Michel Basquiat is credited for making graffiti a more widely recognized style of postmodernist art. Emerging as SAMO on New York City's streets and subway tunnels at a period when street art was gaining traction, the artist reflected on the prevailing injustice, discrimination, and intolerance using seemingly simple yet complex motifs steeped in his ethnic heritage. It wasn't long before his Neo-Expressionism pieces were exhibited in galleries and sometimes even museums in the United States and overseas, praised for their originality and emotional honesty.
Jean-Michel Basquiat pioneered an unparalleled, profoundly individualistic style by merging sketching, poetry, pictograms, schematics, figuration, and abstraction.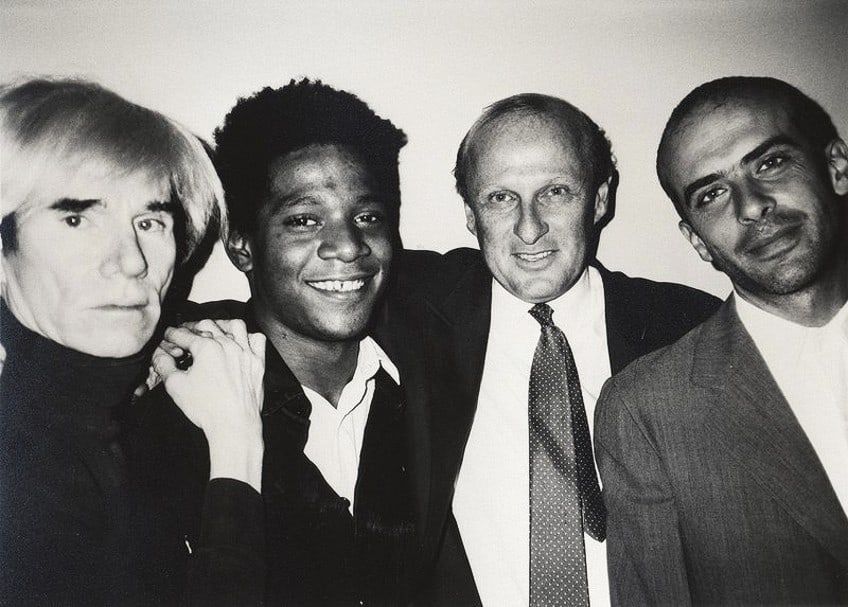 Photograph of Andy Warhol, Jean-Michel Basquiat, Bruno Bischofberger, and Fransesco Clemente in New York, 1984; Galerie Bruno Bischofberger, CC BY-SA 4.0, via Wikimedia Commons
That completes our list of famous 20th-century artists that helped to shape and define the art of the era. Thanks to these renowned artists of the 20th century, artists today have much more variety of styles to choose from as well as greater freedom of expression and subject matter than ever before. Artists were no longer limited to portraying a finite range of real-life subjects, but could portray whatever their imaginations saw fit, opening the doors for greater expression of inner imagery and feelings.
Take a look at our 20th century artists webstory here!
Frequently Asked Questions
Who Are Some of the Greatest Painters of the 20th Century?
Considering that there are so many influential artists who emerged in the previous century, it can be difficult to know which ones are worthy of being regarded as the greatest. Yet, there are definitely a few names that left a significant impact on the world of art due to their innovations and unique styles. These groundbreaking artists include Pablo Picasso, Jackson Pollock, Frida Kahlo, Andy Warhol, and many more.
What Are the Common Characteristics of the Top Artists of the 20th Century?
Each artist was unique in their outlook toward art, and it is this distinction in style and outlook that unifies them as great artists. They all strove to bring something new to the world of art, introducing new mediums, techniques, subjects, and theories which served to expand the artistic styles that we enjoy today.
Isabella studied at the University of Cape Town in South Africa and graduated with a Bachelor of Arts majoring in English Literature & Language and Psychology. Throughout her undergraduate years, she took Art History as an additional subject and absolutely loved it. Building on from her art history knowledge that began in high school, art has always been a particular area of fascination for her. From learning about artworks previously unknown to her, or sharpening her existing understanding of specific works, the ability to continue learning within this interesting sphere excites her greatly.
Her focal points of interest in art history encompass profiling specific artists and art movements, as it is these areas where she is able to really dig deep into the rich narrative of the art world. Additionally, she particularly enjoys exploring the different artistic styles of the 20th century, as well as the important impact that female artists have had on the development of art history.
Learn more about Isabella Meyer and the Art in Context Team.
Cite this Article