70s Art – Take a Look at the Vibrant Style of 70s Abstract Art
The nature of art has been changed by many movements throughout history, and it is now a rich and vibrant tapestry of many conceptions, with the time of the 1970s art being one such revolution. 1970s artists were born in a historically significant period, impacted by late 1960s social events and systemic obstacles, and generated some of the most thought-provoking concepts. The hippie culture and student demonstrations of the preceding decade gave rise to new notions, and the 1970s art style permanently influenced the art world.
1970s Art Styles
The long-standing tradition of male artists suffered the sharpest blow ever in this breakthrough age, as creativity was no longer restrained by the domination of its male creators. Major individuals in 1970s art movements revealed and reflected issues with the body, ecology, art documentation, and the concept of the transitory.
The initial idea of art landscape expanded as the merging of art and living became more interwoven.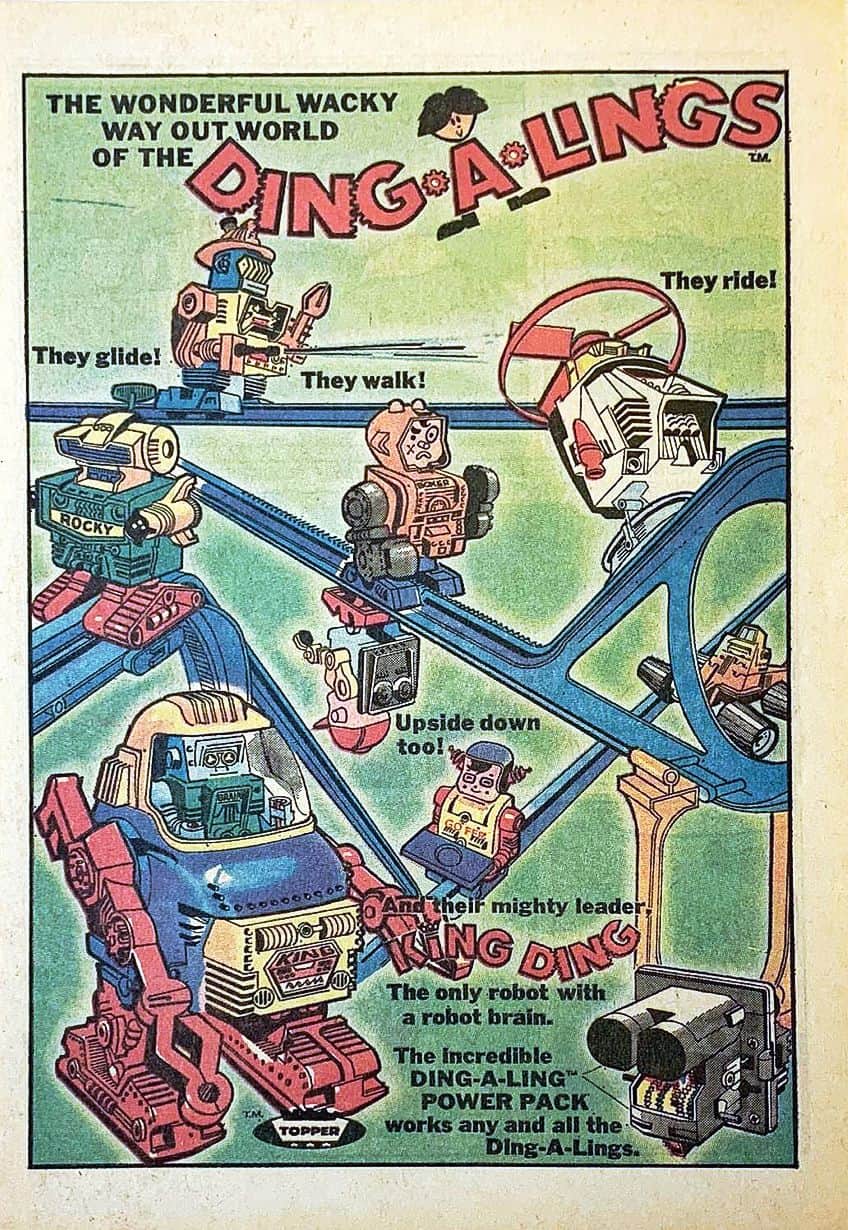 1971 ad for the "Ding-A-Lings" line of toy robots by Topper Corporation; Here, Public domain, via Wikimedia Commons
Creative production had expanded outside the neighborhoods of its capital, New York City, to provide a new perspective on the environment. Ousting Paris from such a vantage point in the 1950s, artistic creativity branched out in multiple directions. Californian art, Latin American art, and even faraway Japanese output were honored.
The 1970s artists' bodies served as the new canvas due to their strong yearning and the necessity to break away from traditional canvas manufacturing.
Performance art, a style different from theater, flourished. A similar thing happened during an inquiry into the concept of the processed picture. The 1970s carried such research even farther, following in the footsteps of 1960s Pop Art creative types and Photorealism, giving rise to the Pictures Generation.
Challenges That Influenced the 1970s Art Style
The late 1960s and early 1970s are seen as a watershed moment, establishing a new definition for creative output. This is the time when the phrase "contemporary art," sometimes known as "postmodernism art," was coined. Much of the credit for this period of change goes to the hippie culture and the 1968 student demonstrations, which advocated the most thought-provoking ideas. Creativity, which has always been a reflection of reality, could no longer accept the preconceived notion that put a woman merely as an object within a composition.
To date, only a few female artists have been recognized. All of this changed because of Judy Chicago, whose famous inquiry over the lack of modern female masters became the headline of an essay.
Feminism art rocked the very foundation art stood on by asking for a shift in the definition of a subject matter and giving a notion of feminine content. Judy Chicago's Dinner Party stands out as one of the most well-known landmarks. While feminist art raised never-before-asked concerns about political issues, identity, and gender norms, 1970s production stretched the author's role even further. Body art and performance art was created by offering its body. What is the space that art is permitted to occupy?
What is the greatest method to shock and incorporate the audience in the work's development, and how crucial documentation and even exposure of the work are, were just a few of the topics that creatives continued to address.
The Most Important 1970s Art Styles
The concepts of the most prominent 1960s movements, such as minimalism, conceptual, performance, and installation art, as well as personalities like Barbara Kruger, Judy Chicago, and Robert Smithson, were carried even farther. While driving the body to its limits, Marina Abramovic, Vito Acconci, Ulay, and Ana Mendieta dismantled some of the most crucial ideas in creation.
With such powerful people, the following significant movements arose or were redefined.
Land Art
The connection to nature and its significance in the works of diverse authors extends back to the dawn of time. The main advancement in painting happened when Impressionist painters painted en Plein air with their easels. However, with the advent of land art, nature became more than simply a background; it became yet another surface into which creatives buried the concerns of formal art creation.
Robert Smithson's stone structure "Spiral Jetty", implanted into a salt lake in Utah in 1970, transformed not just the look of art, but also its connection to traditional exhibition settings and the market.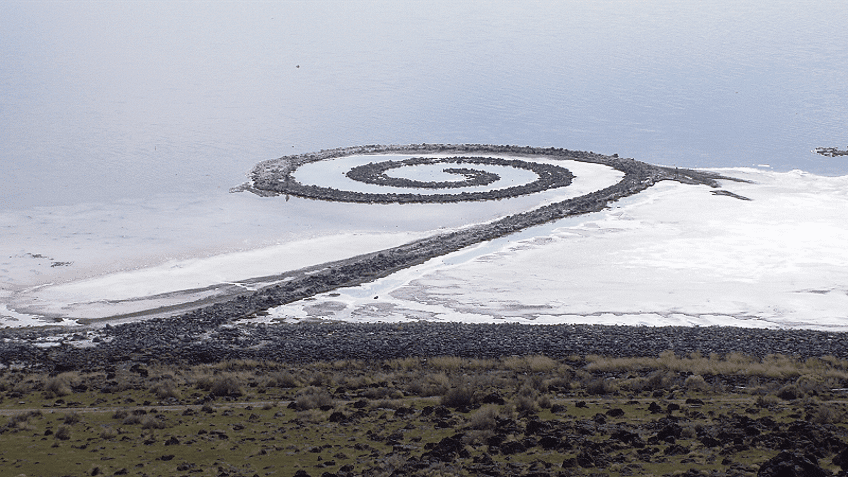 Spiral Jetty by Robert Smithson, from atop Rozel Point (mid-April 2005); Sculpture: Robert Smithson 1938-1973Image:Soren.harward at en.wikipedia, Public domain, via Wikimedia Commons
The permanent outdoors setting, materials utilized, and the fact that the display of the piece was dependent on the lake's water level all moved away from the concept of the art piece as an artifact. This movement is also associated with Walter De Maria, Robert Smithson, and Richard Long.
In Japan, the informal collective Mono-ha was similarly significant in reshaping perceptions of sculpture, its materials, and the transitory nature of the work.
Feminist Art
Feminist art took a strong stride forward among the intensity of anti-war rallies, civil and LGBT rights acts, and the arrival of the Women's Liberation movement. Tackling the socioeconomic, political, and cultural problems of femininity, feminist artists tried to create a conversation between the audience and the work through the incorporation of a women's viewpoint.
Writers such as Judy Chicago created the stage for greater issues about equity, culture, ethics, and the urgent necessity to rewrite art history by challenging the paradigm that firmly forbade female artists' membership in male-dominated groups.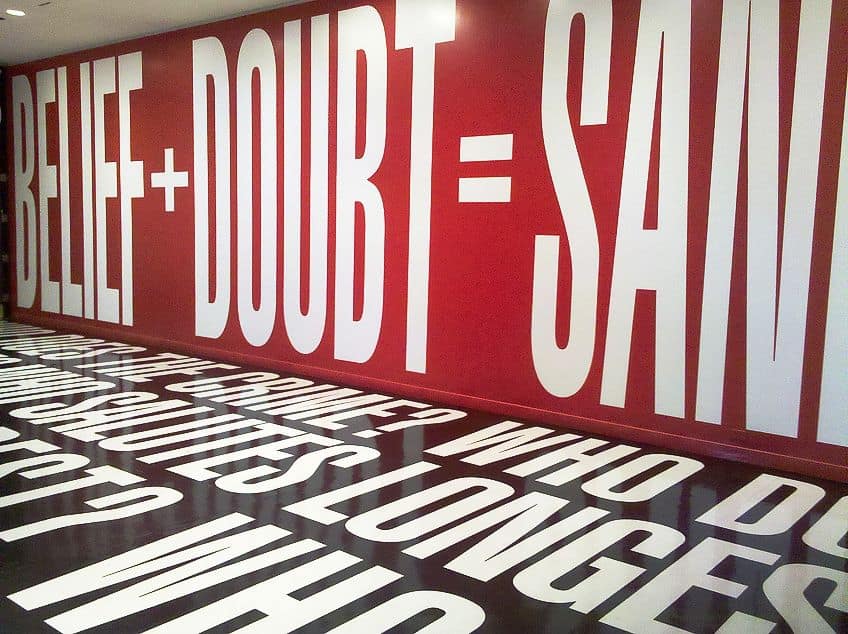 Belief+Doubt (2012) by Barbara Kruger, at the Hirshhorn Museum and Sculpture Garden; BettyLondon, CC BY-SA 3.0, via Wikimedia Commons
Feminist artists extended the notion of fine arts with provocative works such as Chicago's Dinner Party, subsequent text-based statement pieces by Barbara Kruger, Cindy Sherman's photography challenging preconceptions, or the ad in Artforum portraying Lynda Benglis nude and handling a huge sex toy.
Many commentators have recently questioned if revolutionary movements like this one have ultimately produced another gender-dominated position and done yet another damage to female artists.
Gutai Art
Gutai had a major impact on Allan Kaprow's Happenings, and Jackson Pollock, the famed Abstract Expressionist painter, was also cognizant of it. Even though this Japanese proto-conceptual trend was founded in 1954 and lasted into the 1980s, much of its significant work was created during the 1970s.
The group's purpose was to break away from traditional art creation, which was represented in its name.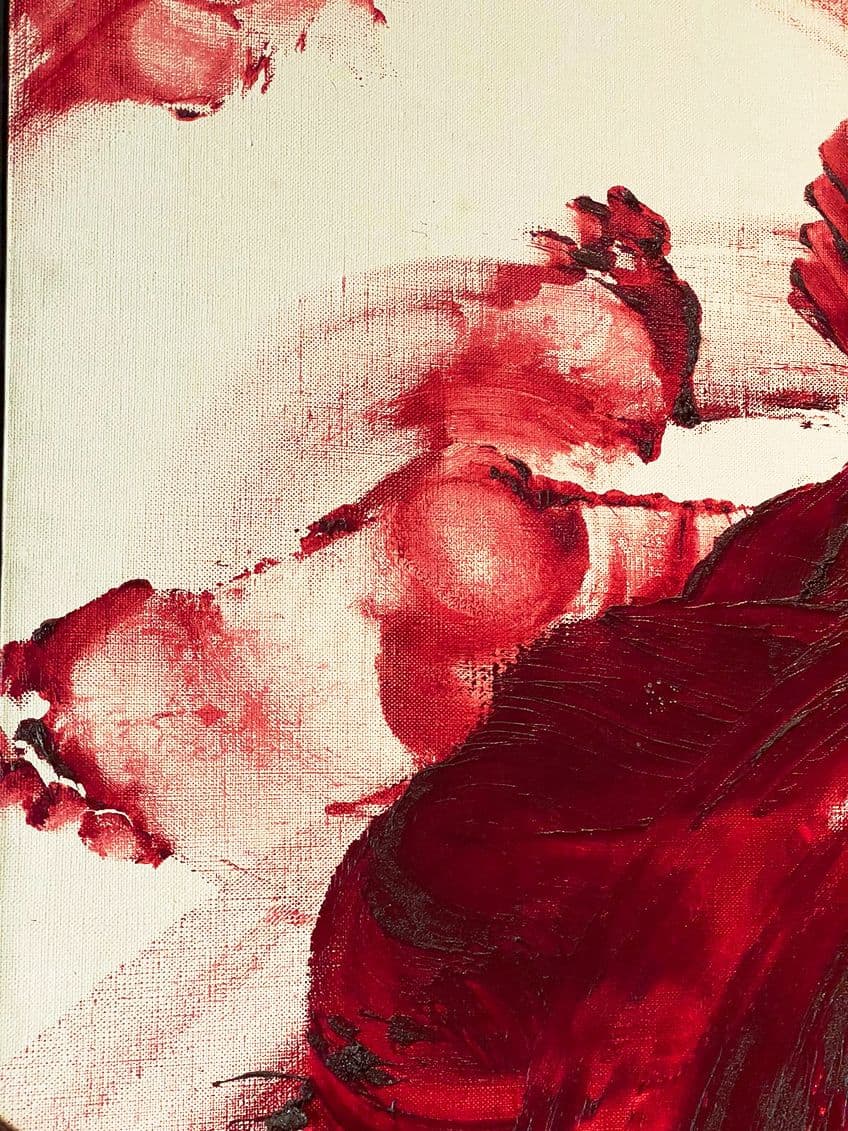 Feet trace on Shiraga painting, an example of Gutai art; Jean-marc.bottazzi, CC BY-SA 4.0, via Wikimedia Commons
The pairing of the words gu, which means "tool", and tai, which means "body", best illustrates the concentration on the output, in which the artist's body was at the heart and was the principal tool. Kazuo Shiraga, for example, created his canvases using just his feet, while Atsuko Tanaka's artworks mixed domestic objects, or discovered technology, with performance art.
While these Japanese artists had a big effect on 1970s conceptual and performance art, it wasn't until later that their value became apparent and gained the attention of the Western market.
Performance Art
Yves Klein's occurrences, John Cage's exploratory work, and Joseph Beuys' thought-provoking gestures and work shaped performance art by using the nude female body as a medium, a live canvas. However, throughout our decade of emphasis, such a movement arose with a different purpose in mind. Performance art in the period was tighter, completely demolishing traditional assumptions about time, space, place, and topic.
Such events fostered the expression of indignation about societal injustices and the topic of women's issues, echoing feminist art.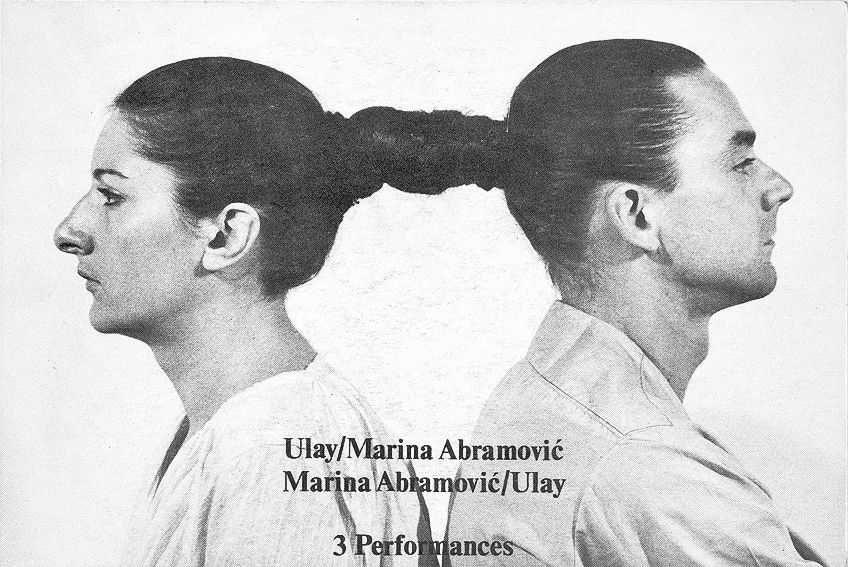 Performance by Marina Abramović and Uwe Laysiepen (1978); Marina Abramović and the CODA Museum, CC BY 3.0, via Wikimedia Commons
Marina Abramović genuinely pioneered by including an element of endurance. Abramović's Rhythm O was inspired by Yoko Ono's Cut Piece, which was originally performed in 1964 and pushed her body to its maximum while commenting on the injustices women have faced. In some of the more unsettling acts of Viennese Actionism, the body was not spared, like when Chris Burden requested a friend to shoot him with a rifle for the cause of protest art. Vito Acconci, among the aforementioned, was important in the work that blurred the lines between flesh and canvas, agony and creation.
1970s Abstract Art
In the 1970s, abstract art in the United Kingdom was in a state of flux. At least, that's what it appeared to be to some. If it had grown hegemonic in the 1960s, that unique stance was on the decline. In the field of 1970s paintings, figuration was resurging, while outside it, performance and conceptual art were quickly becoming the most prominent art forms, contributing to the stasis of 1970s abstract art.
Modern art critics, on the other hand, disagree, claiming that abstract art in this decade was dynamic and diverse.
Important 1970s Artists
The 1970s signaled the conclusion of the glory days between World War II and 1975, and they were an era of tremendous transformation. Amid the political and social upheaval, it spawned a new economic catastrophe. Famous 1970s artists reflect their era in their work. They experimented with sociological photography, new photography horizons, 1970s abstract art, and hyperrealistic portraiture in an eclectic aesthetic style and idea.
Are you ready to learn about the significant painters that shaped this era in art history?
Betye Saar (1926 – Present)
| | |
| --- | --- |
| Nationality | American |
| Date of Birth | 30 July 1926 |
| Date of Death | N/A |
| Place of Birth | Los Angeles, United States |
Betye Saar is a well-known assemblage artist and a real legend in the world of modern art, having achieved international acclaim in the 1970s. Saar was a part of the Black Arts Movement in the 1970s, which was comprised of authors, poets, performers, and painters who blended politics with art.
Time is repetitive in Betye Saar's art. History and memories, feelings, and knowledge pass through time and back again, connecting the artist and spectators of her work to previous generations.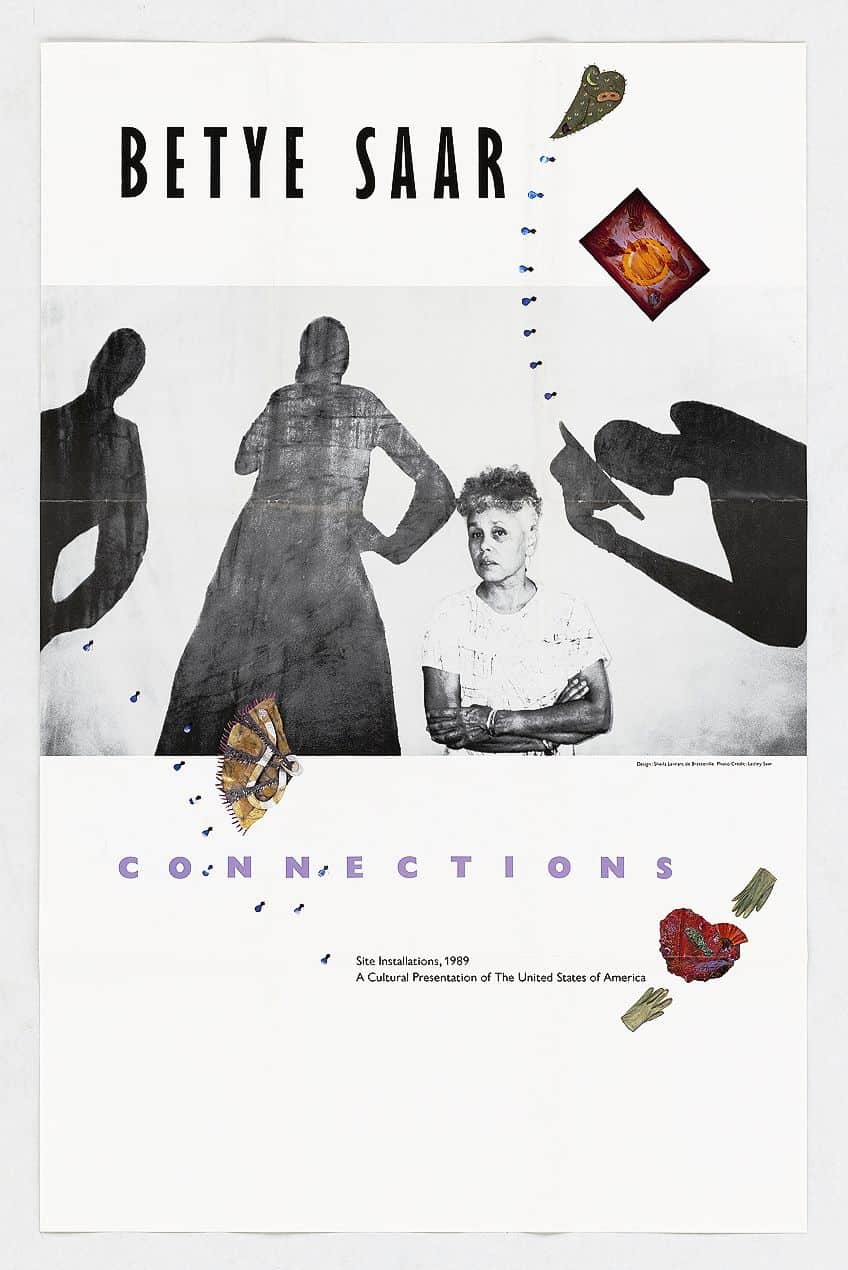 A site Installation advertising Betye Saar's exhibition; National Archives at College Park – Still Pictures, Public domain, via Wikimedia Commons
This is evident in her decades-long dedication to specific themes, imagery, and objects, as well as her ongoing reimagining of them. "I can no longer categorize the art by saying this is about the occult, this is about shamanism, or this is about so and so", she stated, "It's all together and it's simply my job."
Judy Chicago (1939 – Present)
| | |
| --- | --- |
| Nationality | American |
| Date of Birth | 20 July 1939 |
| Date of Death | N/A |
| Place of Birth | Chicago, United States |
Judy Chicago, known for her early feminist work, has been defying the male-dominated art industry since the 1970s. Her vast collaborative art installation projects on birth and creation imagery, which analyze the role of women in history and society, have made her a feminist artist, art educator, and writer to this day. Her art has already spanned five decades and is known for its vibrant color palette.
Chicago established the very first feminist arts curriculum in North America at California State University in the 1970s and served as a spark for feminist arts and art instruction.
The Dinner Party (1979), which is permanently displayed at the Brooklyn Museum, is Chicago's most well-known piece from the 1970s. The Dinner Party is widely considered the first major feminist work, honoring women's achievements throughout history.
The installation includes 39 place settings representing historical women, ranging from Joan of Arc to Emily Dickinson, as well as 999 names scrawled on the floor.
Chuck Close (1940 – 2021)
| | |
| --- | --- |
| Nationality | American |
| Date of Birth | 25 October 1941 |
| Date of Death | 19 August 2021 |
| Place of Birth | Monroe, United States |
Chuck Close's input to portraiture grew over time as he mastered a variety of painting and drawing techniques, including graphite, ink, pastel, conté crayon, and finger painting; printmaking techniques, including etching, mezzotint woodcuts, and silkscreens; and Polaroid photographs, handmade paper collage, and Jacquard tapestries. His initial airbrush skills influenced the ink jet printer's design. As a grad student at Yale University, he was noted for his deft brushwork.
He appeared "bound becoming a third-generation abstract expressionist, but with a sprinkling of Pop iconoclasm" there, as he imitated Willem de Kooning.
Close launched several works based on black-and-white images of a female nude, which he reproduced onto canvas and repainted in color, after a phase in which he dabbled with figurative compositions.
In 1967, he decided to forego the paintbrush in order to make painting more difficult for himself and induce a creative artistic breakthrough.
Close admitted, "I tossed away my tools. I opted to do things I didn't know how to do. In a strange sense, choosing not to do anything is more positive than choosing to do something. If you set a goal for yourself to not do something you've done previously, you'll be pushed to travel places you've never gone before."
Lynda Benglis (1941 – Present)
| | |
| --- | --- |
| Nationality | American |
| Date of Birth | 25 October 1941 |
| Date of Death | N/A |
| Place of Birth | Louisiana, United States |
Lynda Benglis sparked outrage when she posed naked and clutching a huge dildo in a poster she posted in Artforum in 1974, advertising a forthcoming show at Paula Cooper Gallery. Benglis felt marginalized in the male-dominated creative world, so he satirized pin-up girls, Hollywood actors, and typical images of naked women in classic works of art in a sequence of adverts.
Benglis chose the medium of magazine advertising because it gave her complete control over a picture rather than permitting it to be subjected to critical analysis.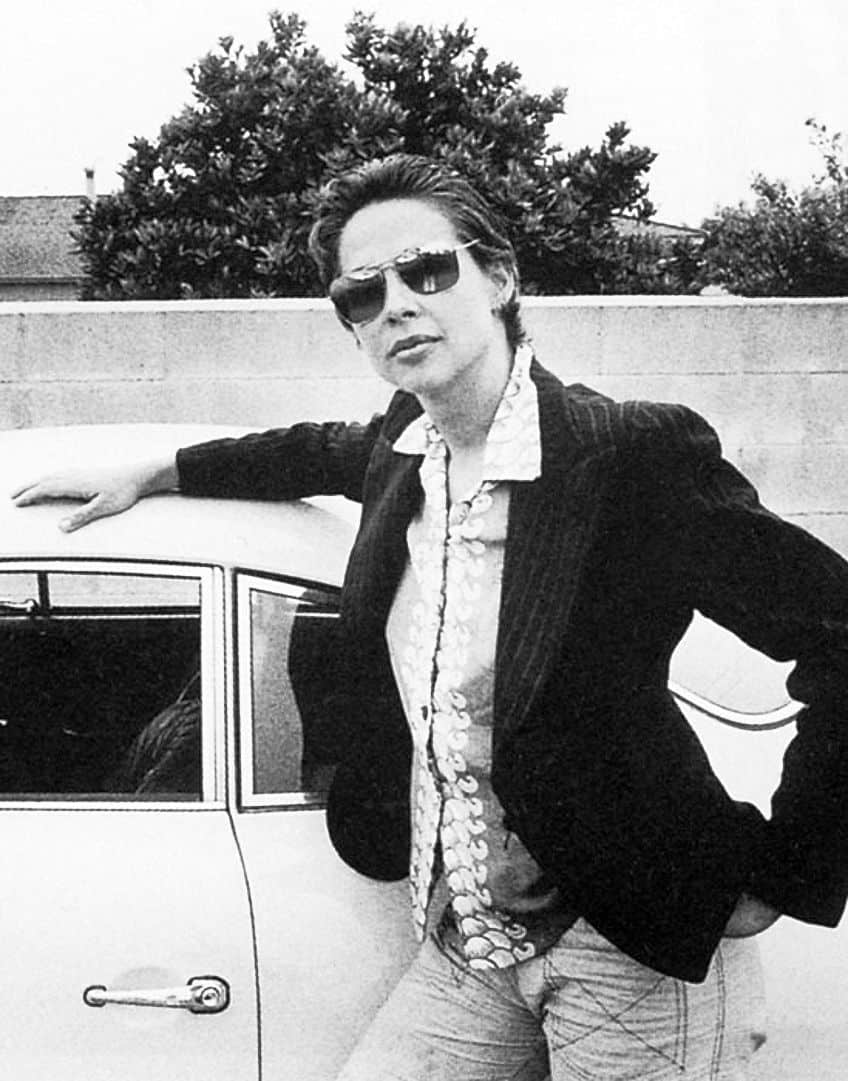 Photograph of Lynda Benglis from an advertisement in the April 1974 issue of Artforum; Cheim & Read, New York, CC BY 3.0, via Wikimedia Commons
Benglis' polyurethane and latex pour of the late 1960s and 1970s heralded her introduction into the New York art scene, in addition to her iconic commercials. She used video as an offshoot of her sculptural oeuvre in the 1970s, creating over a dozen pieces between 1972 and 1977.
Barbara Kruger (1945 – Present)
| | |
| --- | --- |
| Nationality | American |
| Date of Birth | 25 October 1941 |
| Date of Death | N/A |
| Place of Birth | Newark, United States |
Barbara Kruger, an American artist noted for her text-based slogan work that focuses on gender inequities, abandoned her wall-hangings (which were termed a "women's craft") in the 1970s for the text-based phrase works that she is renowned for today. Even though several of these big wall hangings were featured in the Whitney Biennial, Kruger remained dissatisfied with her works. She began photographing in 1977 and created a series of black-and-white pictures of building exteriors with her literary observations about the lives of individuals who lived inside.
"Picture/Readings" was published in 1979 as an artist's book. This was the beginning of Kruger's artistic language, which she would continue to expand throughout her career till the present day.
Women's freedom, ecology, and a slew of flamboyant fads typified the 1970s decade. The 1970s were everything from peaceful, from brilliant colors and crazy patterns to bizarre innovations, and the art world was no exception. The societal upheavals and systemic issues of the preceding decade strongly inspired the art world in the 1970s, resulting in some of the most thought-provoking concepts currently known.
Take a look at our 70s art styles webstory here!
Frequently Asked Questions
Who Were the Most Famous Artists of 1970s Paintings?
During this decade, numerous American painters have made significant contributions to American art. Long-time notable contributors to 1970s paintings include Roy Lichtenstein, Lee Krasner, Agnes Margin, Jasper Johns, and Andy Warhol. Furthermore, several younger artists, such as Frances Barch, Susan Rothenberg, and Joel Shapiro, debuted in the 1970s.
What Was the Importance of 1970s Art?
In this breakthrough period, the tradition of male artists was dealt the most severe blow yet, since creativity was no longer constrained by the dominance of its male inventors. Major figures in 1970s art movements exposed and commented on themes including the body, environment, art documentation, and the notion of the ephemeral. The concept of art landscape grew as the melding of art and living became more intertwined.
Isabella studied at the University of Cape Town in South Africa and graduated with a Bachelor of Arts majoring in English Literature & Language and Psychology. Throughout her undergraduate years, she took Art History as an additional subject and absolutely loved it. Building on from her art history knowledge that began in high school, art has always been a particular area of fascination for her. From learning about artworks previously unknown to her, or sharpening her existing understanding of specific works, the ability to continue learning within this interesting sphere excites her greatly.
Her focal points of interest in art history encompass profiling specific artists and art movements, as it is these areas where she is able to really dig deep into the rich narrative of the art world. Additionally, she particularly enjoys exploring the different artistic styles of the 20th century, as well as the important impact that female artists have had on the development of art history.
Learn more about Isabella Meyer and the Art in Context Team.
Cite this Article