Navy Blue Color – Exploring What Colors Go With Navy Blue
Most of us are familiar with the navy blue color, as blue remains one of the more popular colors throughout the world. This darker version of blue can be a bold choice; however, the various shades and tones of navy blue can also act more as a neutral color. This means that it is a trouble-free color to work with and goes well with many different colors. To find out a little more about this versatile color, let us have a look at some interesting facts.
The navy blue color is a rich, dark, and strong shade of blue that can be found somewhere between primary blue and black. Navy blue paint pigments might appear slightly different from the web color, as these are two completely different mediums.
When looking for the web color form, you have navy color codes to help you. For example, there is a navy blue color code that helps to identify the color and is known as the hex color code. The other navy color codes include the RGB and CMYK navy blue color codes.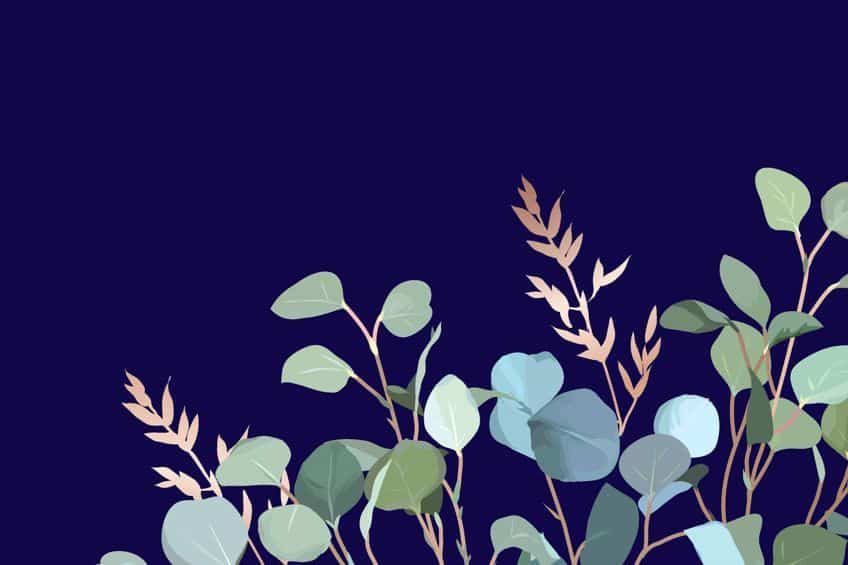 These are mainly used by graphic designers and others to see exactly what each color is composed of. The RGB codes are for website graphics and represent red, green, and blue. The CMYK color code is used for printing and takes cyan, magenta, yellow, and black ink pigments into consideration.
| | | | | |
| --- | --- | --- | --- | --- |
| Shade | Hex Code | CMYK Color Code (%) | RGB Color Code | Color |
| Navy Blue | #000080 | 100, 100, 0, 50 | 0, 0, 128 | |
The name navy blue does help to point the way to how the color got its name. Originating from an Indigo dye, the navy blue color was first used by the British Royal Navy in the mid-18th century, as part of their uniform, along with white. At first, this particular shade of blue was called marine blue, however, it later became popular as the navy blue color.
The color then became quite popular, and other navies around the globe also adopted the color into their uniforms.
This might be due to the fact that navy blue is reminiscent of the deep blue ocean. Since then, the navy blue hue has been darkened further, to prevent the color from fading faster. You might also find a citation of the color name navy blue in the Oxford English Dictionary, dating back to 1813. Today, the navy blue color is popular in all forms of design from everyday fashion items and school uniforms to web designs, and interior designs.
The obvious association is with the navy and discipline as well as loyalty. However, navy blue is also associated with the ocean and deep space. Navy blue is a color that represents stability, intelligence, trust, and tradition, and is a color that can help with focus. The deep color of navy blue is also closely linked to wisdom and knowledge. The navy blue color can be seen as a more masculine color and portrays a sense of authority and power. This is why you might often see navy blue in police officer uniforms. Navy blue is also a deeply calming and relaxing color. However, too much may become depressing and can be then associated more with sadness. For example, in Korea, dark blue is seen as a color of mourning. Navy blue is more of a conservative color than its brighter and lighter blue versions.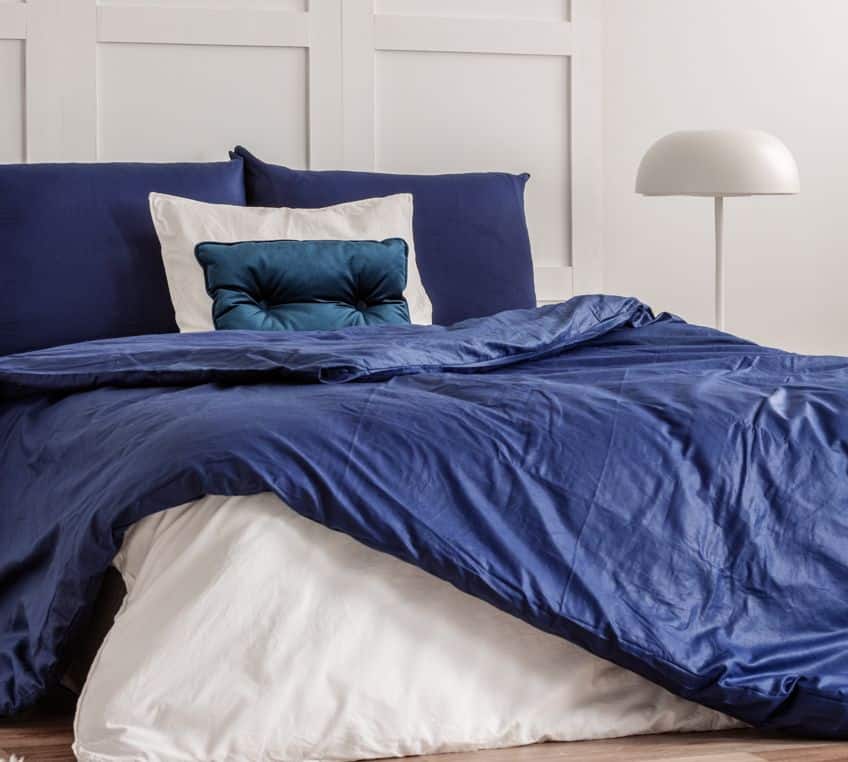 As blue is such a popular color, you have many different types to choose from. This is especially true when it comes to graphic designs, as there is an abundance of different colors available. Navy blue can come in a variety of shades as well as tones and various tints.
This means there are much lighter and darker versions to choose from. We have provided a few of these different hues below.
Oxford Blue
The name gives it away, as this particular shade of navy blue is the official color of the University of Oxford. The branding parameters also define this color as Pantone 282. Oxford blue can also be defined as dark navy blue or a very dark version of azure.
| | | | | |
| --- | --- | --- | --- | --- |
| Shade | Hex Code | CMYK Color Code (%) | RGB Color Code | Color |
| Oxford Blue | #002147 | 100, 54, 0, 72 | 0, 33, 71 | |
| Azure | #007fff | 100, 50, 0, 0 | 0, 127, 255 | |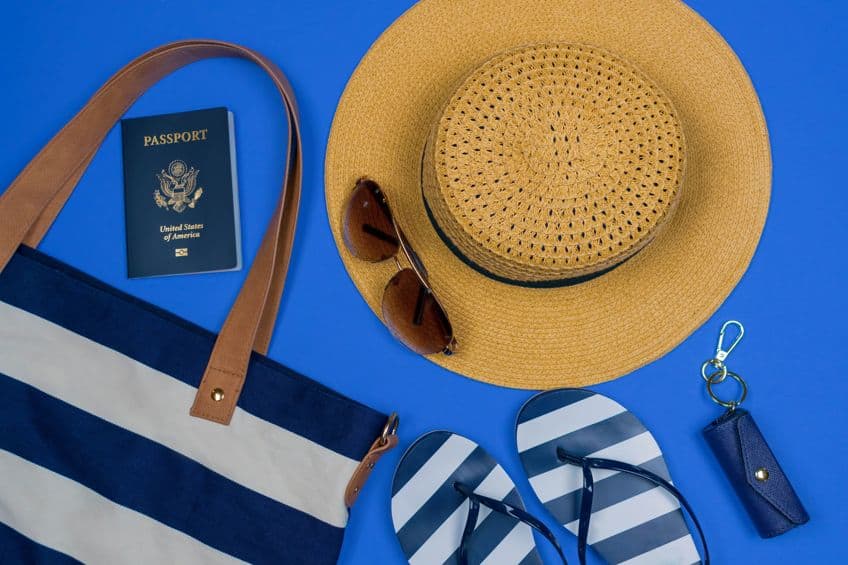 Galaxy Blue
This is another dark navy blue color that is pure blue without any purplish undertones. This is a fresh and clean version of navy blue that provides a crisp feeling. There are versions of this particular hue that has been used as a vehicle paint color in the United States and Europe.
The color has been used mainly for show vehicles and other high-performance vehicles.
| | | | | |
| --- | --- | --- | --- | --- |
| Shade | Hex Code | CMYK Color Code (%) | RGB Color Code | Color |
| Galaxy Blue | #000044 | 100, 100, 0, 73 | 0, 0, 68 | |
If you are looking for a brighter version of navy blue, then you might want to consider a strong blue that is designated with the name bright navy blue. The lighter color offers more of a fresh and lively form of navy blue.
| | | | | |
| --- | --- | --- | --- | --- |
| Shade | Hex Code | CMYK Color Code (%) | RGB Color Code | Color |
| Bright Navy Blue | #0066cc | 100, 50, 0, 20 | 0, 102, 204 | |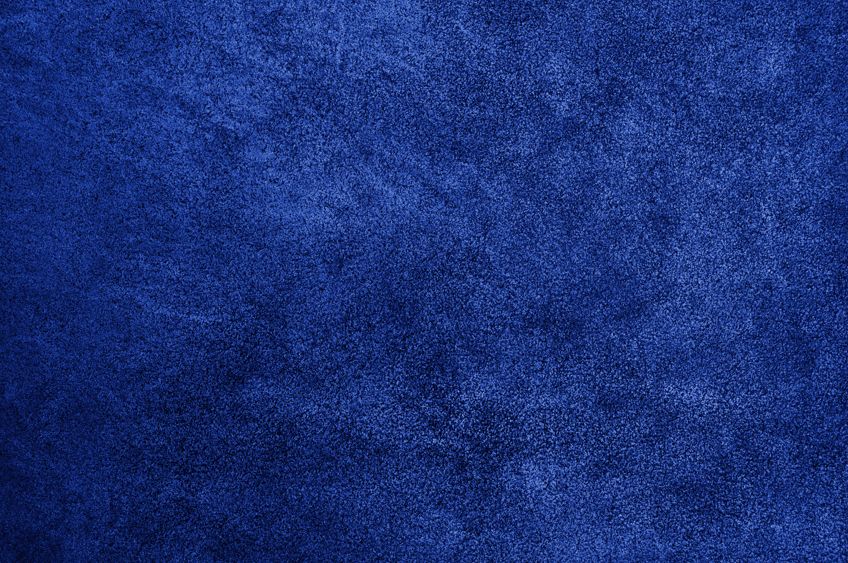 The navy blue color can be quite versatile in its application, as it can go well with most colors. For example, it can pair well with different shades of red, orange, green, yellow, as well as purple. It works extremely well when paired with neutral colors like white, brown, black, gray, and beige.
This is because navy blue may also be utilized as a neutral color.
To create a more well-balanced color palette, you can consider an analogous combination. These colors are all in the same neighborhood on the color wheel. Besides using dark blue or dark violet, consider other shades like sky blue or lavender. Navy blue and lavender is a popular color combination for weddings.
| | | | | |
| --- | --- | --- | --- | --- |
| Shade | Hex Code | CMYK Color Code (%) | RGB Color Code | Color |
| Navy Blue | #000080 | 100, 100, 0, 50 | 0, 0, 128 | |
| Dark Blue | #004080 | 100, 50, 0, 50 | 0, 64, 128 | |
| Dark Violet | #400080 | 50, 100, 0, 50 | 64, 0, 128 | |
| Sky Blue | #87ceeb | 43, 12, 0, 8 | 135, 206, 235 | |
| Lavender | #e6e6fa | 8, 8, 0, 2 | 230, 230, 250 | |
When using a color wheel, complementary colors are always located on opposing sides. When paired, they create a beautiful contrast in colors. So, if you want to create a design that stands out, this type of color combination is best. The complementary color for a primary blue is orange, however, navy blue is not quite in the same place on the color wheel, and its complementary color is olive green. However, when working with colors, you might also consider using different shades.
For example, fern green or teal and navy blue.
| | | | | |
| --- | --- | --- | --- | --- |
| Shade | Hex Code | CMYK Color Code (%) | RGB Color Code | Color |
| Navy Blue | #000080 | 100, 100, 0, 50 | 0, 0, 128 | |
| Olive | #808000 | 0, 0, 100, 50 | 128, 128, 0 | |
| Fern Green | #566f3f | 23, 0, 43, 56 | 86, 111, 63 | |
| Teal | #008080 | 100, 0, 0, 50 | 0, 128, 128 | |
For a more seamless color combination that can add depth, try using a monochromatic color palette. All the colors in the combination stem for the single color of navy blue. The difference will be in the shades and tints, so you have dark navy blue to lighter navy blue colors.
| | | | | |
| --- | --- | --- | --- | --- |
| Shade | Hex Code | CMYK Color Code (%) | RGB Color Code | Color |
| Navy Blue | #000080 | 100, 100, 0, 50 | 0, 0, 128 | |
| Dark Navy Blue | #000034 | 100, 100, 0, 80 | 0, 0, 52 | |
| Pale Blue | #a7a7ff | 35, 35, 0, 0 | 167, 167, 255 | |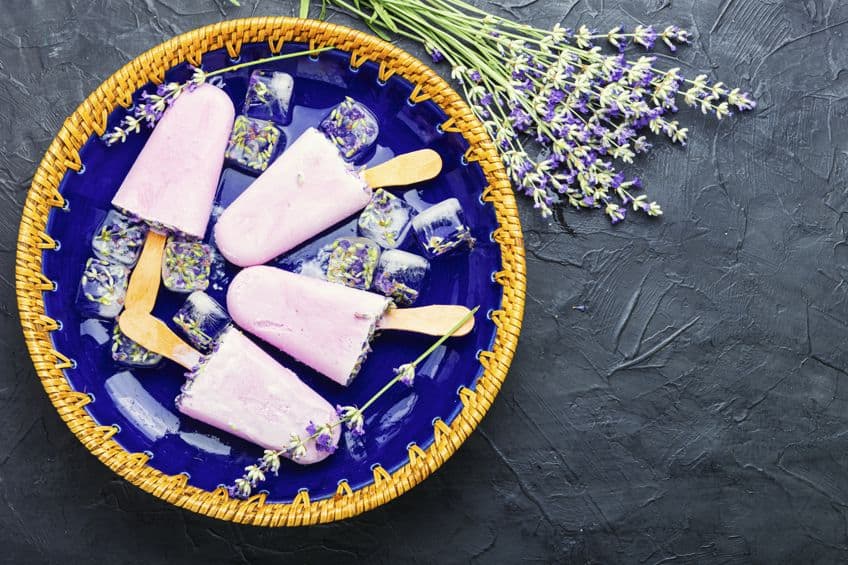 Three evenly-spaced colors that form a triangle shape on the color wheel, are known as an analogous color palette. These colors are also great if you wish to add pops of color to a design. You have your main color, a supporting color, and then an accent color to create a balanced look between all the strong colors.
Again, consider other colors like Bordeaux, or another shade of red or orange, and try out different shades.
| | | | | |
| --- | --- | --- | --- | --- |
| Shade | Hex Code | CMYK Color Code (%) | RGB Color Code | Color |
| Navy Blue | #000080 | 100, 100, 0, 50 | 0, 0, 128 | |
| Office Green | #008000 | 100, 0, 100, 50 | 0, 128, 0 | |
| Maroon | #800000 | 0, 100, 100, 50 | 128, 0, 0 | |
| Bordeaux | #5f021f | 0, 98, 67, 63 | 95, 2, 31 | |
When mixing paint colors, it is always a good idea to experiment to see what happens. Remember to always make a color chart of your experiments, to make it easy to look up the color proportions again. Color theory is a great help in understanding colors and how they relate. You will learn that there are different tones and shades and that a color can have a color bias. So, you can have warmer hues like yellow or red, and cooler hues like blue.
So, even if blue is considered a cool color, you can also get warm blues. This means that the particular blue has a warm undertone, or contains some red. You cannot mix any paints to get a primary blue color, but you can play around to create other shades of blue. In general, navy blue is considered a cool color.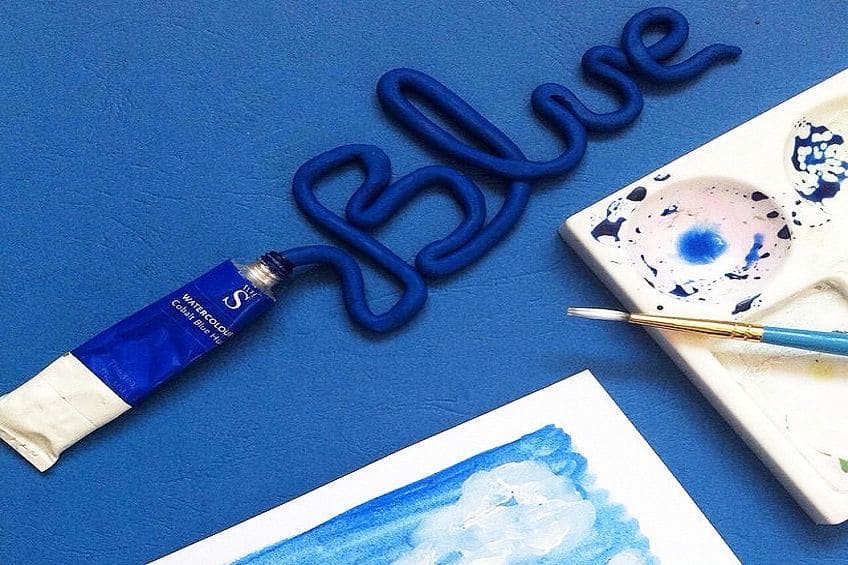 You can experiment with a variety of blue paints, many of which have different ingredients or pigments. So, you should always read the label first. Some of the best options for creating navy blue would be ultramarine blue or cobalt blue. To this, you can add a very tiny amount of ivory black to deepen the blue. You can also try using small amounts of orange to deepen the navy blue, as you do not want it too vibrant. Blue and orange complement one another, and when combined, they can tone down or mute each other. However, if you mix too much, it will produce a dirty brown color. Below is a close approximation of all the pigment paint colors used.
| | | | | |
| --- | --- | --- | --- | --- |
| Shade | Hex Code | CMYK Color Code (%) | RGB Color Code | Color |
| Ultramarine Blue | #4166f5 | 73, 58, 0, 4 | 65, 102, 245 | |
| Cobalt Blue | #0047ab | 100, 58, 0, 33 | 0, 71, 171 | |
| Mars Orange | #fa6412 | 0, 60, 93, 2 | 250, 100, 18 | |
| Ivory Black | #231f20 | 0, 11, 9, 86 | 35, 31, 32 | |
Navy blue is quite popular in fashion, as it tends to be one of the more classic colors that do not simply come and go but remain in trend. Navy blue and white takes the classic look even further and is a popular combination that provides a clean and fresh look. For example, white slacks or a skirt, paired with a navy blue blazer or shirt. Darker blues like navy also look good with lighter skin tones.
You can pair navy blue with other neutrals like beige, gray, brown, or black for a striking, yet stylish look. You can also spice up the look with a little orange, red, yellow, or metallic gold.
Since navy blue works so well with a neutral color scheme, whatever combination, be it a traditional or a more modern approach, navy blue will always stand the test of time. Navy blue is also considered a base tone that can be used on walls. Navy blue works especially well with gold metallic or brushed brass finishes. Natural wood elements will also bring a warmer feel to the space. Try these tips out to create the perfect navy blue color scheme.
Apply a monochromatic color palette to produce a layered look. Choose different shades from the walls and let them flow down into the curtains, furniture, and floor. Select lighter tones for accessories, so the look does not become too dark.
If you have a large room that has high ceilings, consider painting the ceiling a navy blue color.
To make a statement in a more neutral color scheme, bring in a navy blue couch or chairs.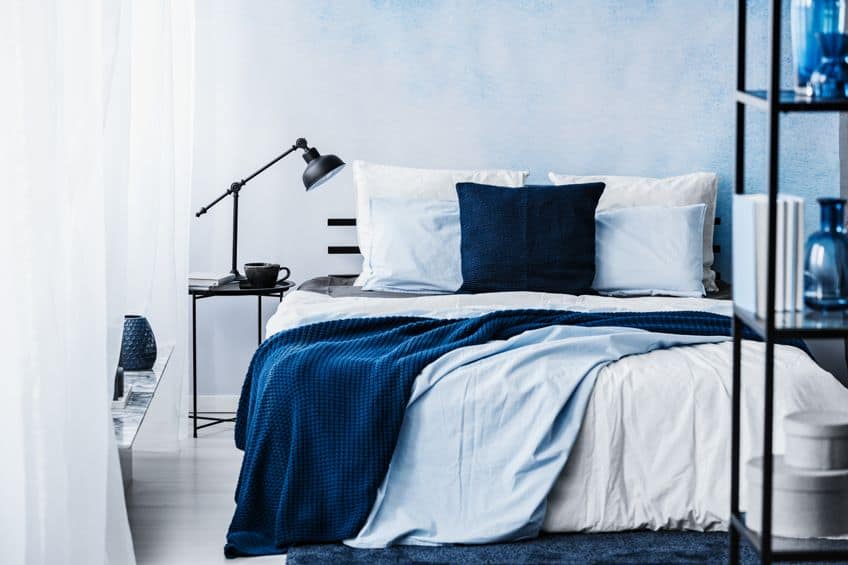 If you do not want to use too much navy blue, accessorize with it and bring it in as an accent color. This can be done with cushions, vases, artworks, and rugs, amongst other ideas.
You do not have to stick to neutral tones, bring in pops of orange, yellow, red, or green.
Instead of painting the walls navy blue, try using patterned wallpaper.
If you are looking for a bit more color and drama in a neutral, then you will want to try navy blue. Not only can you use this shade of blue as your main interior design color, but you can also easily pair it with a range of amazing colors. You can use the same principles in all your design endeavors, from elegant and fashionable outfits to eye-catching website designs.
Frequently Asked Questions
Blue is a primary color, so what colors make navy blue? The navy blue color is a dark shade of blue that sits somewhere between primary blue and black. The rich and deep color is quite popular, fashionable, and timeless.
Navy blue is a fairly easy color to work with, as it pairs well with most colors. Since it can also act as a neutral, it will go well with colors like white or gray, and other neutrals. To bring in a bit more color and contrast, pair navy blue with shades of green, orange, or yellow.
If you search online for these colors, you will find that they are separate colors, each with their own hex code. Both are darker shades of blue, but midnight blue is much darker than navy blue and almost appears black.
In 2005, Charlene completed her Wellness Diplomas in Therapeutic Aromatherapy and Reflexology from the International School of Reflexology and Meridian Therapy. She worked for a company offering corporate wellness programs for a couple of years, before opening up her own therapy practice. It was in 2015 that a friend, who was a digital marketer, asked her to join her company as a content creator, and this is where she found her excitement for writing.
Since joining the content writing world, she has gained a lot of experience over the years writing on a diverse selection of topics, from beauty, health, wellness, travel, and more. Due to various circumstances, she had to close her therapy practice and is now a full-time freelance writer. Being a creative person, she could not pass up the opportunity to contribute to the Art in Context team, where is was in her element, writing about a variety of art and craft topics. Contributing articles for over three years now, her knowledge in this area has grown, and she has gotten to explore her creativity and improve her research and writing skills.
Charlene Lewis has been working for artincontext.org since the relaunch in 2020. She is an experienced writer and mainly focuses on the topics of color theory, painting and drawing.
Learn more about Charlene Lewis and the Art in Context Team.
Cite this Article