Famous artists today are paving new creative avenues with their unique styles that make them stand apart from their peers. Famous contemporary artists have broken free of many of the old stylistic formats and have embraced new mediums and technologies to reflect the modern world. Contemporary Modern artists continue to push artistic boundaries and demand huge prices at auctions worldwide.
What Is Contemporary Art?
A Contemporary art definition will differ slightly depending on who you ask. There is a difference between famous contemporary artists and famous modern artists. While famous modern artists belonged to a movement that was most prominent from the 1870s to the 1970s, contemporary art refers to the artists of today. Contemporary modern art would therefore be art made in the Modernist style by artists today.
However, in this article, we will be exploring the contemporary artists that are making waves internationally across a range of mediums and styles.
Famous Contemporary Artists
The famous artists on this list are currently among the most sought-after artists in this century. Their artwork has featured in major galleries around the globe and people pay top dollar for their pieces. Let us learn more about these ground-breaking and fascinating artists that are carving new artistic directions into the art landscape.
Anselm Kiefer (1945 – Present)
| | |
| --- | --- |
| Nationality | German |
| Date Born | 8 March 1945 |
| Place of Birth | Donaueschingen, Germany |
| Medium | Painting, Sculpture |
Anselm Kiefer was born in Donaueschingen, Germany, in 1945. After pursuing Romance languages and law, he went on to study at the Art Academy in Karlsruhe. Kiefer's colossal catalog of artwork is a perfect reflection of collective consciousness, graphically embodying a variety of cultural, textual, and conceptual allegories ranging from the biblical Testaments, Kabbalistic spirituality, Mythological tales, and poetry by people such as Paul Celan and Ingeborg Bachmann. Kiefer, who was born in the final months of World War II, muses on Germany's subsequent history and heritage, struggling with the Third Reich's national narrative.
He tackles the intricate occurrences of civilization and the ancient sagas of existence, mortality, and the universe by fusing literature and art, sculpture, and painting.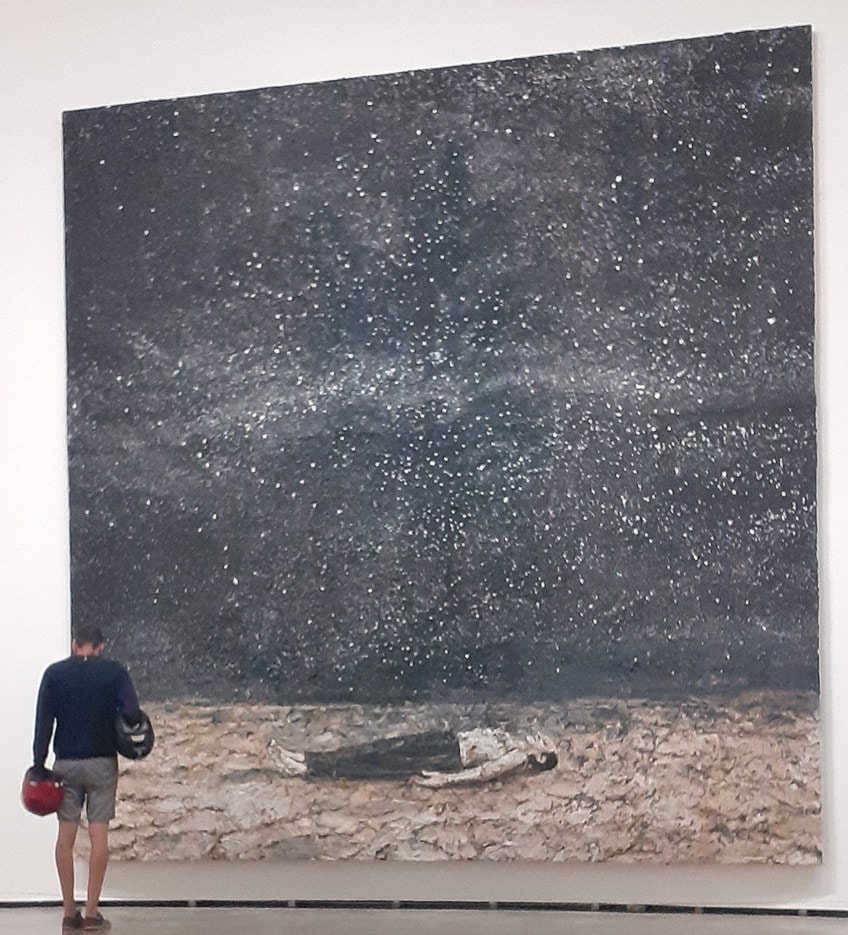 The Renowned Orders of the Night (1997) by Anselm Kiefer at the Guggenheim Museum in Bilbao; AlbertRA, CC BY-SA 4.0, via Wikimedia Commons
Only the breadth of media seen in his work rivals his limitless palette of images. Kiefer's work includes canvases, display cases, installations, artist diaries, and a variety of works on paper, including sketches, watercolors, assemblages, and modified photos. His actual components, which range from concrete, lead, and glass to fabrics, roots of trees, and burnt books, are as meaningful as they are diverse. He emphasizes the relevance of the holy and sacred, mythology and recollection, through combining, extending, and renewing images and processes.
A couple of this contemporary artist's famous works include:
Ways of Worldly Wisdom (1978)
The Fertile Crescent (2009)
Richard Prince (1949 – Present)
| | |
| --- | --- |
| Nationality | American |
| Date Born | 6 August 1949 |
| Place of Birth | Panama Canal Zone |
| Medium | Photography |
Richard Prince is an artist and photographer from the United States. Prince created paintings and artistic collages in the mid-1970s, which he has subsequently renounced. Untitled (Cowboy), a rephotographing of a picture taken from a cigarette commercial by Sam Abell, became the first photo of a photo to sell at Christie's New York in 2005 for more than $1 million.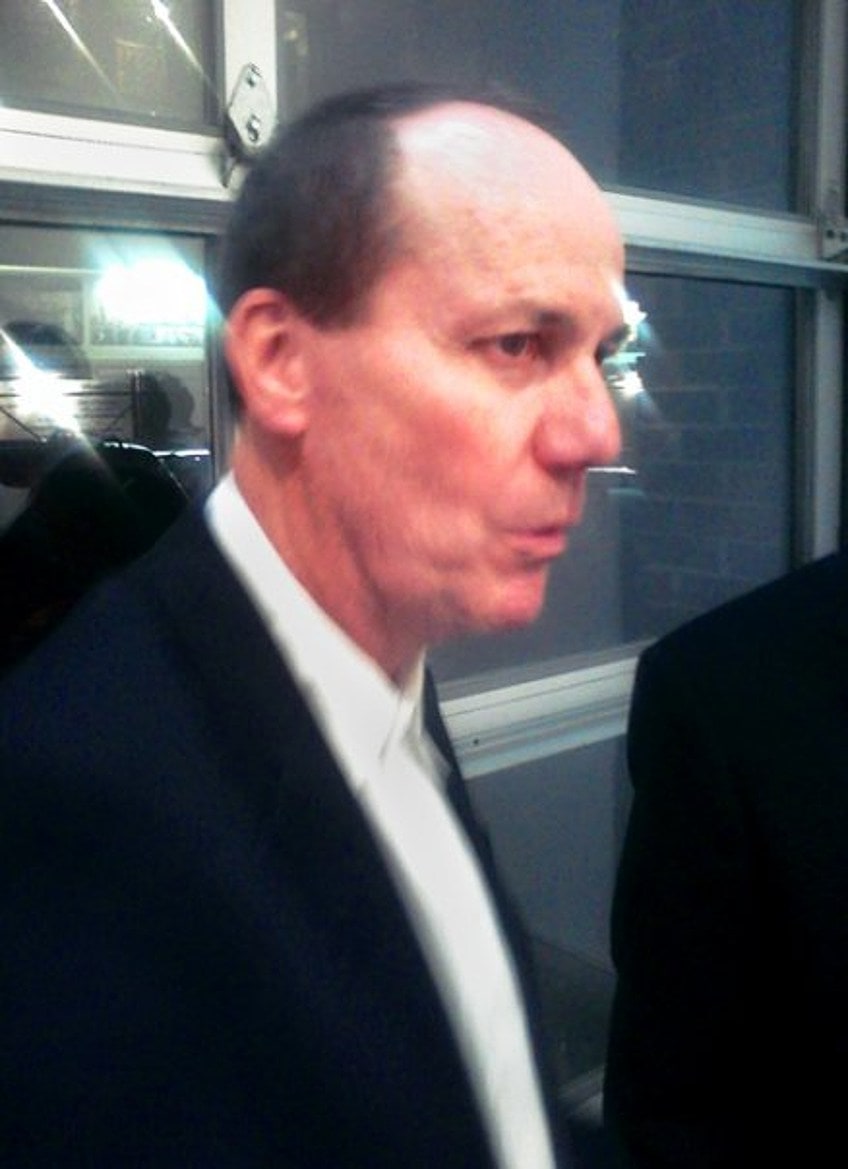 Richard Prince, 2008; Drpaluga at the English Wikipedia, CC BY-SA 3.0, via Wikimedia Commons
Beginning in 1977, he shot four pictures that were originally published in the New York Times. This practice of taking photos of photos continued until 1983, when his piece Spiritual America used the photograph of Brooke Shields, aged eleven, kneeling in a bath, as a reference to premature eroticism and the Alfred Stieglitz image of the same name by Alfred Stieglitz.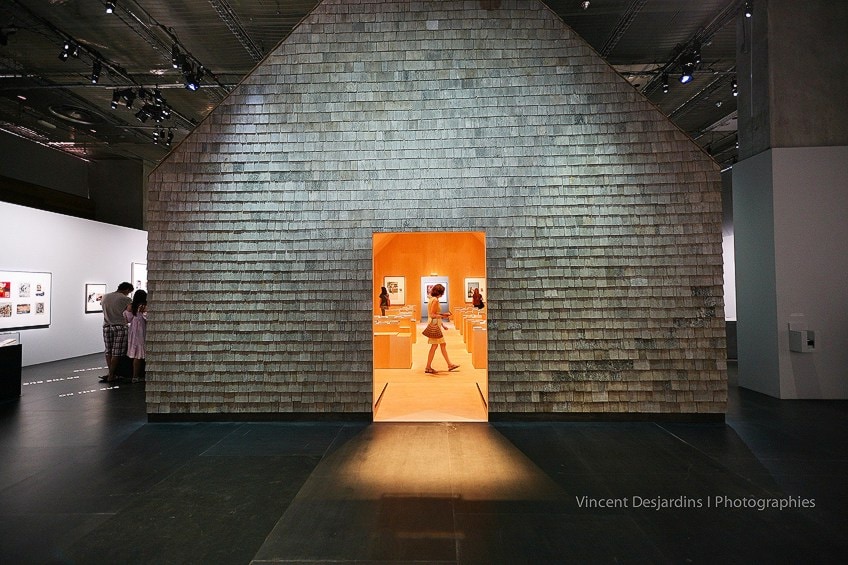 Richard Prince's American Prayer Exhibition from March 29, 2011 to June 26, 2011 at Bibliothèque Nationale de France; (vincent desjardins) from Paris, France, CC BY 2.0, via Wikimedia Commons
Prince's Jokes series (which debuted in 1986) explores the erotic desires and disappointments of white Americans in the middle-class through risqué humor and stand-up comedy. After 25 years in New York City, he relocated to upstate New York. The Guggenheim Museum bought Second House, his small museum which was hit by lightning and burnt to the ground soon after the museum bought the House, which he had constructed for himself), after only standing from 2001 to 2007.
A couple of this contemporary artist's famous works include:
Untitled (Cowboy) (1989)
Untitled (Girlfriend) (1993)
Christopher Wool (1955 – Present)
| | |
| --- | --- |
| Nationality | American |
| Date Born | 1955 |
| Place of Birth | Chicago, United States |
| Medium | Painting |
Christopher Wool is a famous artist born in 1955 in the city of Chicago. At the age of 18, he joined the Studio School in New York City, subsequently dropping out after a brief stint and immersing himself in the emerging music and film scene. The American sculptor, Joel Shapiro took him on as his assistant for four years starting in 1980. He is most known for his works on white canvases with big black stencil lettering. He apparently began creating word-based art in the late 1980s after seeing spray tagging on a new white vehicle.
His text-based artworks frequently require reading aloud to sound right, since they use an alliteration scheme, with the text often divided up by a grid system, or with the vowels deleted.
Wool and colleague Robert Gober staged a joint installation and exhibit in 1988 at the 303 Gallery, which included Wool's iconic word-based painting, Apocalypse Now. From the 1990s until the current day, the silkscreen has always remained an important instrument in his work. His abstract paintings combine forms and the deformed, painting and drawing, spontaneous inclinations, and well-planned concepts.
He sprays lines on the canvas and then immediately washes them away with a rag saturated in solvent to create a new image in which clean lines must compete with smudged areas.
A couple of this contemporary artist's famous works include:
Apocalypse Now (1988)
Untitled (2013)
Rudolf Stingel (1956 – Present)
| | |
| --- | --- |
| Nationality | Italian American |
| Date Born | 1956 |
| Place of Birth | Merano, Italy |
| Medium | Painting |
Rudolf Stingel defies traditional conceptions of what makes a painting, from his mesmerizingly lifelike canvases to his creative usage of Celotex, foam, carpeting, and metal. He frequently deals with chronology, recollection, and perspective, and he welcomes industrial techniques and materials and decorative style as means for formal inquiry and prompted serendipity, in which the ultimate condition of certain artworks is decided by the audience's involvement.
He was born in Merano, Italy, and was brought up in the Tyrolean Alps, a hilly area that connects Switzerland, Italy, and Austria.
In 1989, he finished Instructions, a limited-edition handbook that explains (in various languages) how to produce one of his silver artworks, which are abstracted canvases with blue, yellow, or red overtones.
He used pleated and crumpled tulle to make imprints in his screen prints during this period, then sprayed silver spray paint over the compositions. Stingel placed a brilliant orange carpet at Daniel Newburg Gallery in 1991, completely energizing the room. Instead of staring at blank white walls, guests might contemplate the structural interior's visual features. Stingel put an orange-red carpet on the walls during the Biennale di Venezia a couple of years later, further reflecting on the potency of presentation.
In 2004, his location-specific project "Plan B", which covered the flooring of Vanderbilt Hall in commercially produced rose and blue flowery carpeting, integrated Stingel's vocationally-long interest in motifs and recurrence.
A couple of this contemporary artist's famous works include:
Ohne Titel (1999)
Franz West (2011)
Peter Doig (1959 – Present)
| | |
| --- | --- |
| Nationality | British |
| Date Born | 17 April 1959 |
| Place of Birth | Edinburgh, United Kingdom |
| Medium | Painting |
Peter Doig, among the most prominent figurative artists working at the moment, is a maestro of dreamlike settings of magical realism. Doig, who was born in Scotland but reared in Canada, Trinidad, and London, creates vast, mystical scenes that represent various chapters in his nomadic existence, integrating the personal with universal love for beautiful nature and an eerie edge. His paintings blur the line between reality and artifice by using discovered images such as billboards, newspaper clippings, record covers, and cinema stills – as well as his personal recollection.
The scenes he created while learning at Chelsea College of Art, for example, were inspired by his boyhood recollections of skiing over precipitous peaks or strolling through dense pine woods in Canada.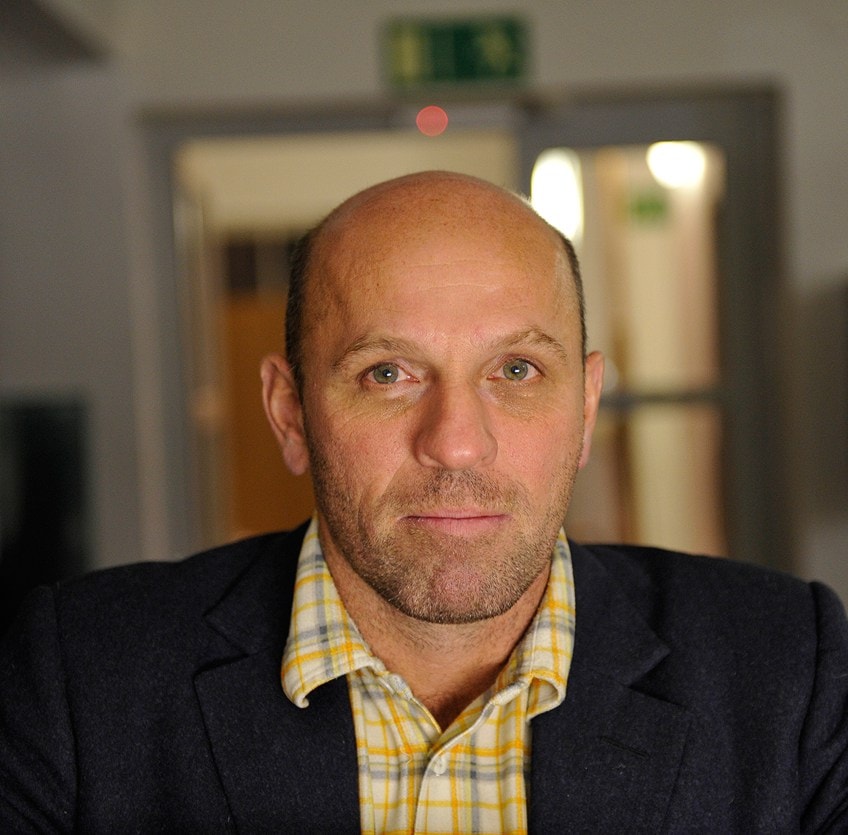 Peter Doig, 2010; Honkadori, CC BY-SA 3.0, via Wikimedia Commons
He was unable to paint due to a lack of draftsmanship abilities, therefore photography gave a solution. Creating from pictures not only came to define his method, but it also offered him the chance to innovate with the arrangement, scale, tone, and proportions in a way that accentuated the ethereal air of his works. Cinema has been an essential part of his maelstrom of visual data, directly inspiring several of his greatest works. A boat rests above its own reflections on the shiny surface of the water in one of his most renowned paintings, Canoe Lake (1997). What looks to be wonderfully calm at first becomes more frightening upon closer study, and it's no surprise that the artwork was inspired by the movie Friday the 13th.
A couple of this contemporary artist's famous works include:
Canoe Lake (1997)
Blotter (1993)
Yoshimoto Nara (1959 – Present)
| | |
| --- | --- |
| Nationality | Japanese |
| Date Born | 5 December 1959 |
| Place of Birth | Hirosaki, Japan |
| Medium | Painting, Sculpture |
Following Japan's Pop art movement in the 1990s, Yoshimoto Nara rose to prominence in the world of art. His paintings and sculptures have a surprisingly basic topic: most of them feature a single apparently innocuous image (typically pastel-hued kids and creatures painted with bold, comical lines) with little or no backdrop. However, these toddlers, who look adorable and even fragile at first, occasionally wield weapons such as razors and knives. Their accusing glances are frequently seen, which might be sleepy-eyed anger at being awakened from a snooze of pure demonstrations of hatred. He, on the other hand, does not regard his armed subjects as aggressors.
"Look at how tiny they are, almost toy-like. Do you believe they'd be able to fight back with those? "he declares "No, I don't believe so. Rather, I imagine the kids surrounded by larger, worse adults with bigger blades…"
His oddly fascinating paintings have earned him a cult following throughout the world, according to art critics. Art pieces sell for millions of dollars on a routine basis. Despite Nara's assertion that he was not inspired by manga, the iconography of anime and manga from his boyhood in the 1960s is frequently referenced when describing Nara's exaggerated, large-eyed characters. Nara, on the other hand, undermines these themes by injecting his paintings with horror-like visuals.
This contrast of human cruelty and a child-like innocence could be a retort to Japan's strict social norms.
A couple of this contemporary artist's famous works include:
Slash With a Knife (1998)
The Lonesome Puppy (1999)
Zeng Fanzhi (1964 – Present)
| | |
| --- | --- |
| Nationality | Chinese |
| Date Born | 1964 |
| Place of Birth | Wuhan, China |
| Medium | Painting |
Zeng Fanzhi's aesthetically and culturally complicated artworks represent his daring exploration with Asian and Western creative legacies, as well as his merging of them. He was born and reared in Wuhan, China, and graduated in 1991 from the Hubei Institute of Fine Arts. Wuhan was one of China's most wealthy cities from the 18th century until about the 1990s, and it saw a clash of Eastern and Western traditions. He was influenced by the New Wave movement in China around1985, which saw creators searching for a new, typically more intellectual vocabulary following the Cultural Revolution that they had experienced in the years between the1960s and 1970s.
He was a keen observer and student of Western art, notably French Romanticism and German Expressionism, through which he saw how his forefathers digested and represented their feelings throughout periods of cultural upheaval.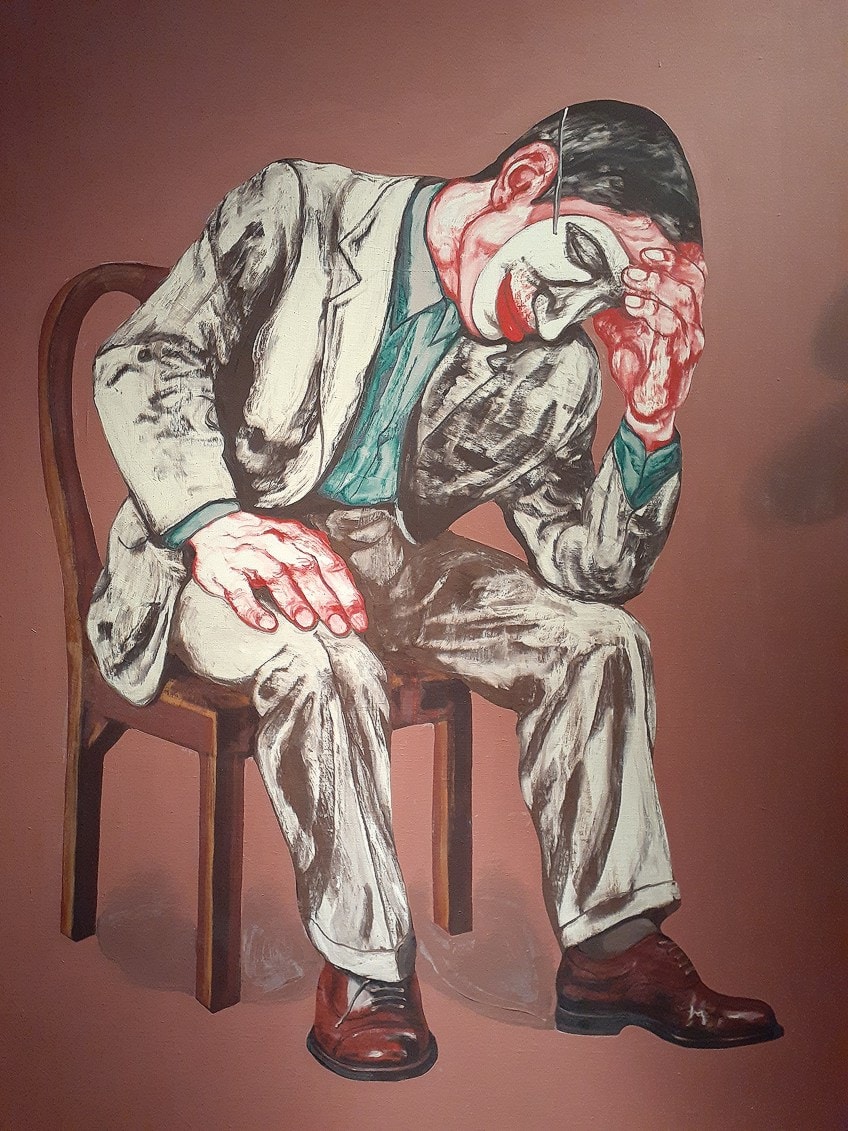 Mask Series No. 18; HWUAMG Shrowmoa Eizebth, CC BY-SA 4.0, via Wikimedia Commons
He was particularly captivated by Max Beckmann's strong expressive motions, as well as those of Willem de Kooning and Edvard Munch. As a result of these factors, he strayed from the Social Realism he was taught in school. Instead, he paid close attention to everyday things and pictures. Zeng moved to Beijing in 1993, and the new atmosphere made him feel alienated. During this period, he grew cognizant of the individuals he met, from all sorts of backgrounds, who were experiencing fast modernization. This realization led to the development of his Mask series (1994–2004), which kept the protagonists' wide, empty eyes and large, awkward hands from previous works while increasing the distance between them, producing a sense of isolation.
A couple of this contemporary artist's famous works include:
Hospital (1992)
Meat (1994)
Damian Hirst (1965 – Present)
| | |
| --- | --- |
| Nationality | British |
| Date Born | 7 June 1965 |
| Place of Birth | Bristol, UK |
| Medium | Painting |
Damien Hirst has produced sculptures, installations, drawings, and paintings that address the complicated links between aesthetics and art, science and faith, and death and life since breaking into the international arts community in the 1980s. His work questions modern belief systems, following the ambiguities that lay at the center of human experience, from sequential canvases of colorful dots to creature samples preserved in formaldehyde tanks. While attending Goldsmiths College in London in 1988, he staged Freeze, a three-part rolling exhibition of his and fellow students' work.
This exhibition is regarded as the artistic debut for those who would become known as the Young British Artists, whose style was distinguished by a blend of corporate and rebellious mindsets, the use of found objects, and a focus on surprise and performance.
He incorporated a couple of his Spot paintings, which he placed straight into the wall, in the final version of Freeze. The Spot paintings (1986–), of which number more than a thousand, have colorful dots on white or near-white backgrounds and are hand-painted with shiny house paint. His goal with these pieces was to paint like a machine while yet allowing for the artist's hand's minor flaws. In 2012, Gagosian displayed over 300 Spot paintings simultaneously throughout all eleven of the gallery's sites.
A couple of this contemporary artist's famous works include:
For the Love of God (2007)
Verify (2012)
Mark Grotjahn (1968 – Present)
| | |
| --- | --- |
| Nationality | American |
| Date Born | 1968 |
| Place of Birth | California, United States |
| Medium | Painting, Sculpture |
Mark Grotjahn's sculptures, paintings, and works on paper blend motion and geometrical shapes with abstractions and representational art. Each of his series is influenced by a variety of art-historical inspirations and evolves in almost compulsive variations. He was born in the California city of Pasadena. He earned his BFA at the University of Colorado in Boulder and his MFA from the University of California, Berkeley. During his studies in California, he launched his debut massive project, Sign Exchange (1993–98), wherein he created reproductions of signage he observed in Los Angeles businesses and then had the shop keepers exhibit his hand-painted reproductions in lieu of the original versions.
He was a resident designer at the Skowhegan School of Painting and Sculpture in 1995. In 1996, he relocated to Los Angeles and co-founded the briefly-existing gallery Room 702 with his friend Brent Petersen. In 2003, he began the Face paintings as a continuation of his explorations with balance, perspectives, and structure. Parts of these emotive, humanoid portrayals on canvas paintings are frequently clipped to expose colored canvas underneath.
The features grow less visible and much more surreal as the sequence develops, their curving lines producing chasm-like holes.
A couple of this contemporary artist's famous works include:
New Capri XIX 47.19 (2016)
TBD Mask M3.b (2008)
Jenny Saville (1970 – Present)
| | |
| --- | --- |
| Nationality | British |
| Date Born | 7 May 1970 |
| Place of Birth | Cambridge, UK |
| Medium | Painting |
Jenny Saville's representations of the human figure blur the lines between traditional depictions and contemporary abstraction. When the oil paint is poured in thick layers, it becomes as tactile as flesh, with each colored mark having its own elastic, fluid life. The differences between living, moving beings, and their depicted representations begin to blur as Saville scrapes, spreads, and drags the color over her huge paintings. Saville, who was born in Cambridge, England in 1970, studied at the Glasgow School of Art from 1988 to 1992, with a semester spent at the University of Cincinnati the year before.
Her research concentrated on "imperfections" of skin, as well as the cultural connotations and stigmas that come with them.
She had been fascinated by these details since she was a youngster, remembering travels with her uncle to see Tintoretto and Titian's art and noting how her music teacher's bosom, squeezed together in her blouse, became one big mass. She was able to watch a plastic surgeon at work while on a fellowship in Connecticut in 1994. Her understanding of the body—its tenacity as well as its fragility—was shaped by her research into the rebuilding of skin and flesh. Her encounter with the doctor sparked an interest in the apparently endless ways flesh may be altered and deformed.
She studied ancient and Renaissance sculpture, saw entangled couples, moms with their children, persons whose physicality questioned sexual dualities, and more.
A couple of this contemporary artist's famous works include:
Branded (1992)
Plan (1993)
Julie Mehretu (1970 – Present)
| | |
| --- | --- |
| Nationality | American |
| Date Born | 1970 |
| Place of Birth | Addis Ababa, Ethiopia |
| Medium | Painting |
Julie Mehretu was born in Addis Ababa in Ethiopia in 1970. She is an American modern visual artist most well-known for her massive and complex abstract paintings. Her works portray the accumulated impacts of urban socioeconomic shifts. Mehretu's artworks immerse the viewer in a compelling visual interpretation of everyday experiences, a portrayal of social conduct, and the psycho-geography of space through investigating manuscripts of the time, from geologic history to the current day psychology of society.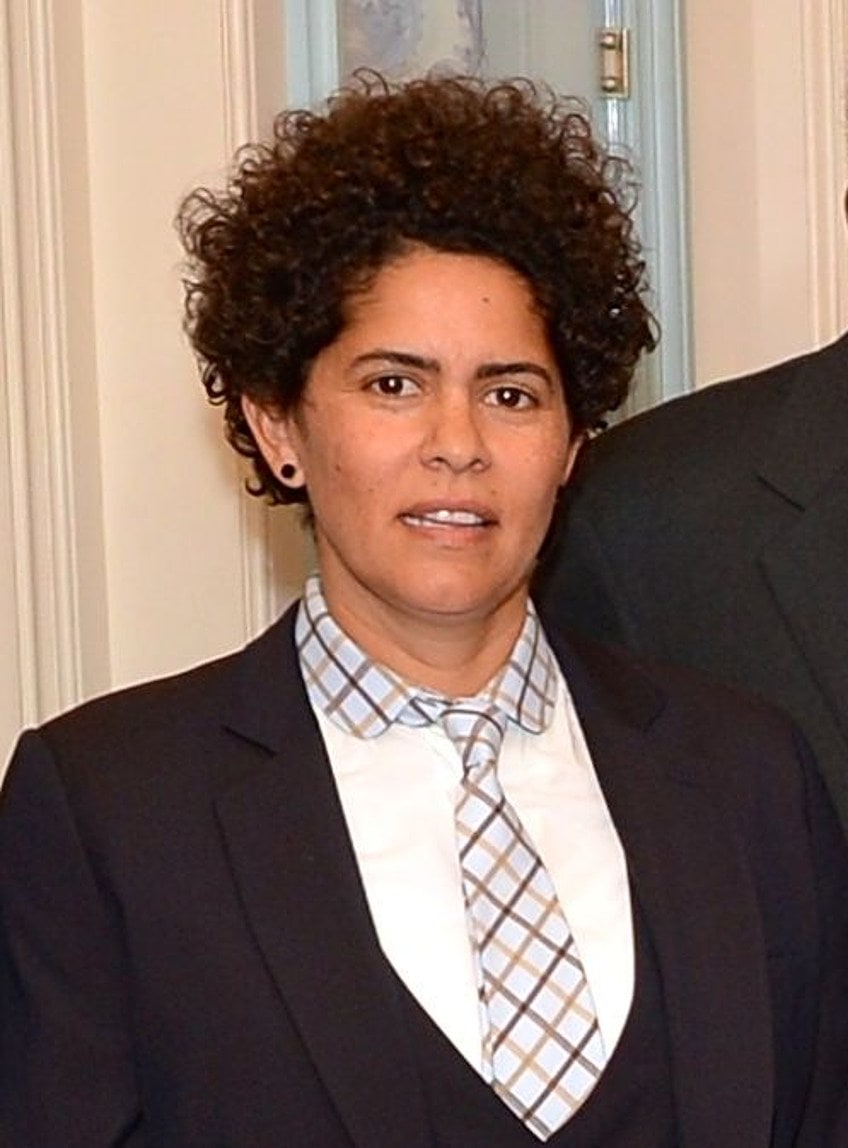 Artist Julie Mehretu in 2015; U.S. Department of State, Public domain, via Wikimedia Commons
She draws inspiration from a wide range of topics, including politics, philosophy, and music. Mehretu's paintings contain diagrams of different urban structures as well as linear depictions of urban effectiveness, such as city grids and weather forecasts.
Instead of using numerous points of view and aspect ratios to build flat re-imaginings of urban life, the artworks lack any systematic, continuous feeling of depth.
Her sketches are comparable to her paintings in that they have numerous layers that combine to produce complicated, abstract pictures of worldwide socialization. The smaller-scale sketches provide an opportunity for research in the period between artworks.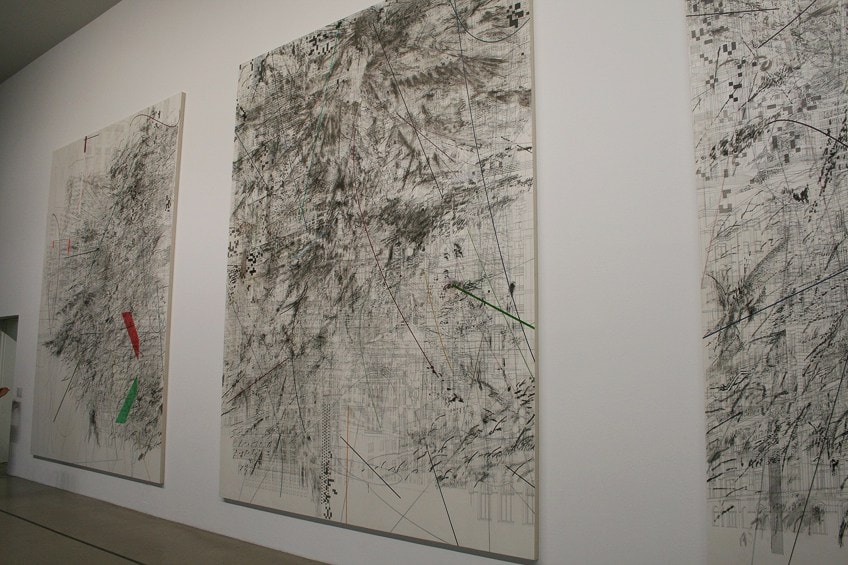 Some of Julie Mehretu's sketches; Ksd13, CC BY-SA 3.0, via Wikimedia Commons
Her artworks have lately used photography from broadcasted media depicting violence, inequality, and societal instability. These visual motifs serve as conceptual and structural springboards; once erased on the painting, they maintain a ghostly influence in the extremely abstract gestural finished products. Her work in painting, sketching, and printing all affirm the importance of art in provoking thought and contemplation, as well as expressing the personal and societal situation of the time.
A couple of this contemporary artist's famous works include:
Stadia II (2004)
Mogamma (2012)
Adrian Ghenie (1977 – Present)
| | |
| --- | --- |
| Nationality | Romanian |
| Date Born | 13 August 1977 |
| Place of Birth | Baia Mare, Romania |
| Medium | Painting |
Adrian Ghenie's vibrant work blends his unique experiences with communal suffering, both historical and contemporary. He is one of the greatest artists of his age. In works that span the abstracted and representational, he relies on the deeply intimate and historical art, as well as a feeling of national character. His works are concerned not just with the background of the painting, but also with 'painting the fabric of history,' and frequently incorporate the individuals whose acts have shaped its trajectory, whether saints or criminals.
His approach is constantly centered on exploring the potential of his medium, and by merging the vast concepts and tales of historic paintings with modern forms, his paintings become much less concerned with their particular topic and more about the process of creating themselves.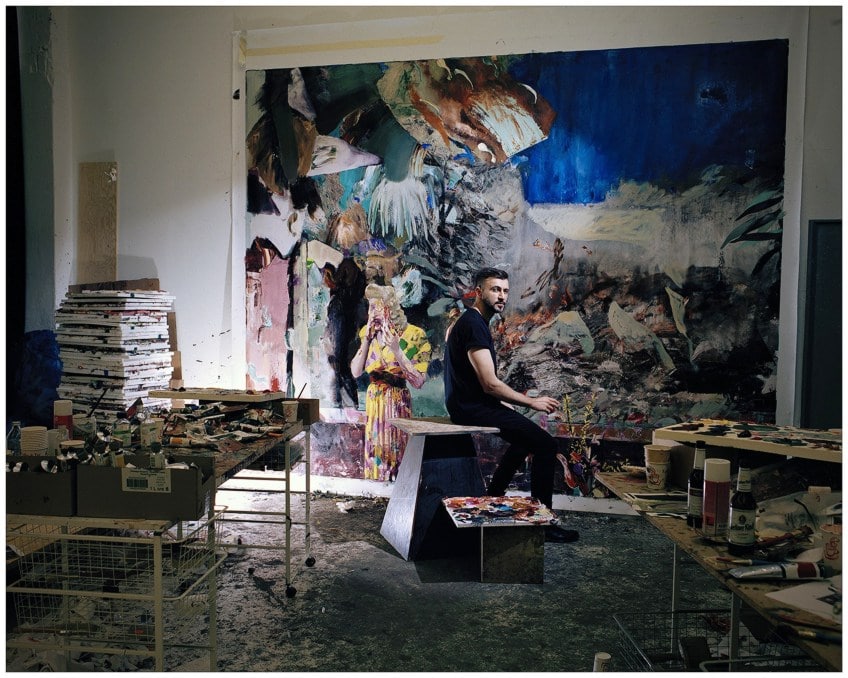 Portrait of Adrian Ghenie by Oliver Mark, Berlin 2014, Collection of the Bucovina Museum; Oliver Mark, CC BY-SA 4.0, via Wikimedia Commons
His emotive use of paint is accentuated by dramatic light and settings inspired by David Lynch and Hitchcock films. He incorporates personal recollections, art historical allusions, cinema stills, and imagery gleaned from the web into the texture of his canvases, which are torn out and melded together. His creative technique begins with collaged compositions that he then adapts to fabric with a palette knife to produce expressive sweeps and texture. His dismantled pictures frequently contain connections to his creative forefathers, such as Henri Rousseau and Théodore Géricault.
A couple of this contemporary artist's famous works include:
The Trial (2017)
The Leader (2017)
As we have seen, famous artists today have created some particularly unique and expressive art. They have managed to expand and build on the existing contemporary art definition. From painting to sculpture, photography, and collage, these famous contemporary artists have used the format to interpret the world around them in new and invigorating ways.
Frequently Asked Questions
What Is Contemporary Art?
Some people often tend to get confused between famous Modern artists and famous contemporary artists. Whereas Modern Art refers to a style of art that was popular in the 1870s and the 1970s, contemporary art refers to the art made by famous artists today. So contemporary art refers to art from mostly living artists created in the late 20th or 21st century.
What Medium Is Used by Contemporary Artists?
Due to advances in technology and art culture, artists have access to more mediums and tools than ever before. Some prefer to work with more traditional mediums such as sculpture and painting, others have created mixed media artworks by incorporating images from the internet, photographs, and film. There is no end to the creative possibilities available in contemporary modern art. Famous artists today feel free to use whatever medium is most effective to get their messages across of feelings of both integration and alienation in the modern world.