The multicultural art of Cuba showcases the diverse history of those who have been colonized for over 400 years. These include the descendants of Asian, South American, European, and West African cultures. What makes Cuban art so unique is that it embraces modern art methods, while showcasing the various movements and highlighting the sensibilities of Cuban people, as well as the indigenous cultures that were suppressed during European colonialism. In this article, we will explore the top 10 most famous artists from Cuba, whose work, both modern and contemporary, have contributed to the soul of Cuban history throughout the postcolonial and post-Cold War periods.
An Introduction to Cuban Art
What is Cuba known for, and what influences have played a part in shaping Cuban art? Cuba makes up one of the largest islands in the Caribbean that was colonized for more than 400 years by Spain. Art from Cuba consists of a wealth of cultural influences, including cultures from South America, Asia, West Africa, and Europe, which make up the unique indigenous cultures of Cuba. Cuba has such a rich history, especially in its social and political developments spanning over 500 years.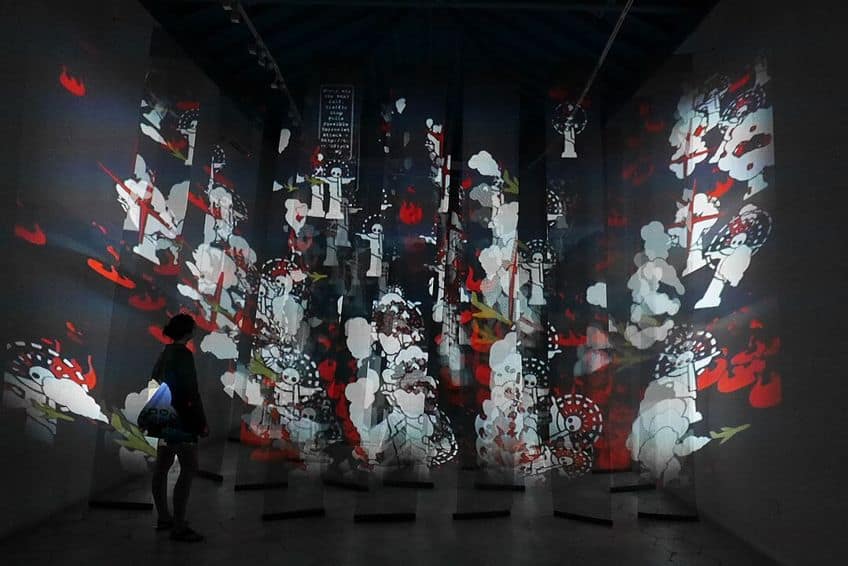 Lost Objects (2017) by Wifredo Lam; Art, Bielicky; Photo, MPhilMediaArt, CC BY-SA 4.0, via Wikimedia Commons
Cuba has also endured many colonial conquests, including post-colonial influences, the Cold War, and the post-Cold War periods, which have significantly influenced the development of culture and the various themes that famous artists from Cuba began to explore. One of the most notable movements was the Vanguardia movement in the 20th century which saw many artists adopt modern techniques in art making. Before the 20th century, Cuban artists were most famous for their landscape paintings, which were created throughout the late 19th and early 20th centuries. The Vanguardia movement produced artists who explored art styles rooted in Cubism, Surrealism, and Primitivism.
European art also played a major role in influencing the development of visual aesthetics in Cuba. Regional variations in art styles from Spain and France also influenced the development of art produced during the colonial era. Cuban art was also vastly influenced by its indigenous Caribbean cultures, which during slavery, also introduced West African cultures. As such, political influences and culture played a significant role in shaping the themes and aesthetics of Cuban art.
Enslaved peoples from West Africa arrived in the archipelago during the 17th century and continued throughout the 18th and 19th centuries, as part of a plan to develop plant-based economies, led by European colonizers.
In the early 19th century, Cuba established its earliest art school, which focused on landscape painting. The school was known as San Alejandro National Academy of Fine Arts, which saw many Cuban landscape artists, who studied in Europe, emerge to portray Caribbean landscapes in an exotic and tropical manner.
Early 19th-century artists who studied in Paris included Esteban Chartrand and Theodore Rousseau, with Esteban Chartrand receiving international acclaim for his depiction of tropical Caribbean landscapes and light. The principal of the Academy in Cuba, Domingo Ramos, also received many awards for his contribution to Cuban landscape painting, with many of his works housed in museums around the globe, including the Museo de Arte Contemporáneo in Madrid.
Unveiling the Top 10 Most Famous Cuban Artists
Art from Cuba reflects its rich history, from the early 16th century to the independence of Cuba in 1902, Cuban art has seen many developments and influences. Following the 1959 Cuban Revolution, there have been many active Cuban artists who expressed their cultural and political viewpoints on previous eras and artistic styles. Of notable influence was the impact of Christianity and spirituality on the indigenous cultures of the Caribbean islands, including the Aboriginal and West African people, who went through the process of creolization.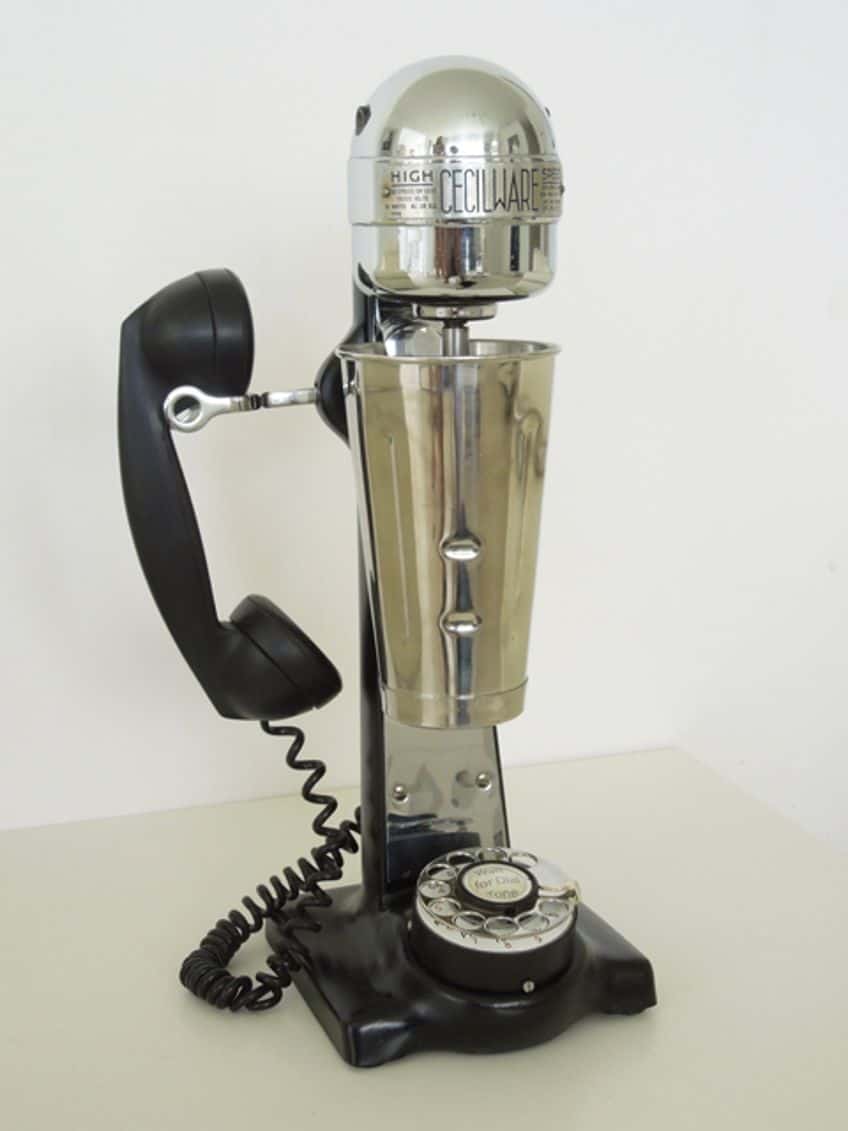 Calls Mixer (2012) by Carlos Estevez; Kettymora, CC BY-SA 3.0, via Wikimedia Commons
Since the end of the Cuban Revolution, there have been many modern generations of Cuban artists who have embraced movements such as conceptual art and Minimalism to unpack and revisit the themes of the Cuban experience, history, and issues of race. Below, we will examine the top 10 most famous Cuban artists, whose modern and contemporary works have left a significant impact on the visual characteristics of Cuban art.
Wifredo Lam (1902 – 1982)
Name
Wifredo Óscar de la Concepción Lam y Castilla
Date of Birth
8 December 1902
Date of Death
11 September 1982
Nationality
Cuban
Associated Movements, Themes, and Styles
Modern art, Surrealism, Afro-Cuban identity, and Cuban culture
Mediums
Painting, sculpture, printmaking, and ceramic art
Famous Artworks
● The Jungle (1943)

● Ibaye (1950)

● Tropique du Capricorne (1961)

● Sin Título (1974)
Wifredo Lam was one of the greatest Modern Cuban artists of the 20th century whose surrealist Cuban paintings have immortalized the culture and spirit of an Afro-Cuban experience. Lam was associated with many famous 20th-century innovators, including Henri Matisse and Frida Kahlo, of whom his works were influenced to produce his unique style.
Lam was primarily a painter who later explored other mediums such as printmaking and ceramic art.
He also spent time in Europe, studying the works of masters such as Matisse, and later traveled to the Spanish countryside, where he learned more about the struggles of former slaves, who mirrored the experiences of those he knew in Cuba. Lam's Cuban paintings demonstrated his interest in hybrid figures, which produced a unique style combining Cubist visuals with Surrealism and symbols derived from Santería. One of his most famous works, The Jungle (1943), was exhibited at the Pierre Matisse Gallery, where it generated significant controversy due to its visuals, which fused the vibrance of African culture with Modernism to create a tense piece. The painting was acquired by the Museum of Modern Art and has often been compared to the work of Pablo Picasso.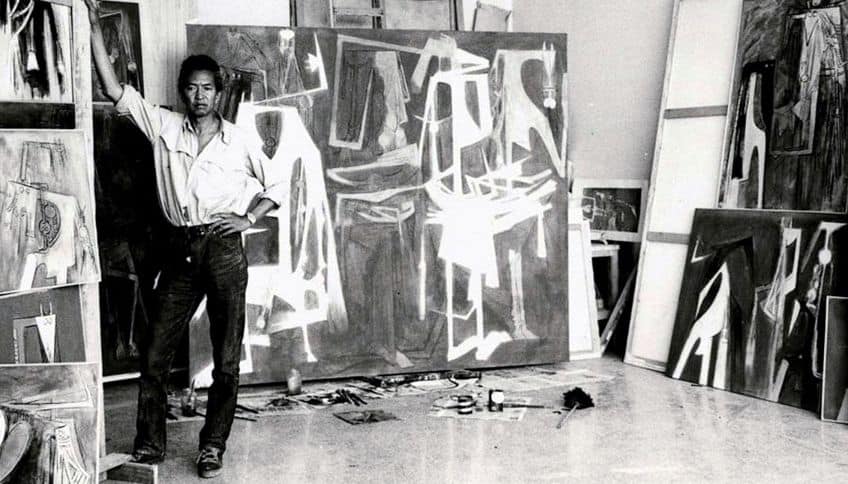 Wilfredo Lam in his Studio (1964); See page for author, Public domain, via Wikimedia Commons
Zilia Sánchez (1926 – Present)
Name
Zilia Sánchez Dominguez
Date of Birth
1926
Nationality
Cuban
Associated Movements, Themes, and Styles
Contemporary art and Modern art
Medium
Painting
Famous Artworks
● Troyanas (de la serie Módulos Infinitos) (1964/1993)

● The Birth of Eros (1971)

● Maquinista, diptico (2016)
Zilia Sánchez is perhaps one of the best Modern Cuban artists of all time, whose exploration of abstraction, the female body, and biomorphic forms have generated significant global attention. Sánchez is widely recognized in the Caribbean and received global recognition after her 2013 show at Artists Space in New York City and a major retrospective at the Phillips Collection in Washington, D.C. in 2019.
Sánchez's Cuban paintings are created on shaped canvases and feature handmade frames with valleys and peaks in their form to signify the feminine form.
Her style is viewed as sensual and silky, which evokes erotic themes. Her approach to formal abstraction is celebrated for her skillful use of a sensual vocabulary coupled with a limited color palette and evocative silhouettes. Sánchez developed her signature-shaped canvases during her time in Havana in the 1950s and later refined her techniques when she relocated to New York and Madrid. Her work was also featured at the 57th International Art Exhibition VIVA ARTE VIVA in 2017 and in many public collections such as the Museum of Modern Art and the Museo de Arte Contemporáneo de Puerto Rico.
José Ramón Díaz Alejandro (1943 – Present)
Name
José Ramón Díaz Alejandro (also known as Ramon Alejandro)
Date of Birth
16 February 1943
Nationality
Cuban
Associated Movements, Themes, and Styles
Modern art, Contemporary art, and post-war art
Mediums
Painting and writing
Famous Artworks
● Untitled (n.d.)

● ALEJANDRO, Ramón (1968)

● Sans titre (1977)

● The Invention Of Soursop (1989)
José Ramón Díaz Alejandro is one of the most famous Cuban painters, who is recognized for his contribution to post-war and Contemporary art. Alejandro is also recognized as Ramon Alejandro, who has lived most of his life in exile, moving to different parts of the world, including Paris, Argentina, and Uruguay.
Alejandro began his venture in painting in 1969, hosting his first exhibition in Brussels, titled Alejandro.
The show then traveled to Galerie Jacques Desbrière in Paris and in 1987, it was shown at the Galerie Du Dragon. Since then, he has participated in various group exhibitions and had his work collected by institutions such as the San Diego Museum of Art, the Bibliothèque Municipale d'Angers, and the Bibliothèque Nationale de France. Some of Alejandro's most famous Cuban paintings include ALEJANDRO, Ramón (1968), and The Invention Of Soursop (1989).
Ramón Alejandro (2012) by Rodrigo Lopes de Barros; Rodrigo Lopes de Barros, CC BY-SA 4.0, via Wikimedia Commons
Coco Fusco (1960 – Present)
Name
Juliana Emilia Fusco Miyares (professionally known as Coco Fusco)
Date of Birth
18 June 1960
Nationality
Cuban-American
Associated Movements, Themes, and Styles
Contemporary art, interactive art, power, race, gender, identity, and colonialism
Mediums
Installation, writing, performance, and video
Famous Artworks
● Stuff (1996)

● Better Yet When Dead (1997)

● El Ultimo Deseo (The Last Wish) (1997)

● El Evento Suspendido (The Postponed Event) (2000)

● Bare Life Study #1 (2005)
Coco Fusco is perhaps one of the most prolific and influential Cuban artists of all time, whose multimedia performances and installations have captured the hearts of many.
Fusco's art traverses themes such as race, gender, identity, and colonialism, which have won the artist many accolades, including the Guggenheim Fellowship in 2013 and the Greenfield Prize in Visual Art in 2016.
The interdisciplinary artist has spent several decades exploring the above themes through performance and critical writing, in an attempt to deconstruct the meanings of such themes. Fusco uses her body to engage with experiences of ritual, dislocation, and exile as a Cuban American artist and was also the recipient of the Rabkin Prize for Art Criticism in 2018. Some of her best publications include English is Broken Here (1995) and The Bodies That Were Not Ours (2001).
Zsombor Bobák interviews Coco Fusco (2019); Teddy Award, CC BY 3.0, via Wikimedia Commons
Juana Valdés (1963 – Present)
Name
Juana Valdés
Date of Birth
1963
Nationality
Cuban
Associated Movements, Themes, and Styles
Contemporary art, Afro-Cuban migration, conceptual art, non-fiction, transnationalism, gender, and race
Mediums
Sculpture, ceramic art, video, installation, photography, and printmaking
Famous Artworks
● Colored Bone China Rags (2017 – 2022)

● Rest Ashore (2020)
Inspired by themes of migration, race, transnationalism, and race, Juana Valdés is one of the most impactful Contemporary Cuban artists of the 21st century. Valdés is a multi-award-winning interdisciplinary artist who explores Afro-Cuban concepts through mediums such as installation, photography, and sculpture while shedding light on the current global refugee issues.
Her work also investigates the economic disparities within America by examining themes such as discrimination through race, gender, and class.
Among her most influential works include Colored Bone China Rags (2017-2022) and Rest Ashore (2020), which touches on the complexity of Cuban and Haitian migration. Valdés was also awarded the Anonymous Was A Woman award in 2020 and the Latinx Artist Fellowship in 2022, the latter of which was sponsored by the Ford and Mellon Foundations.
Tania Bruguera (1968 – Present)
Name
Tania Bruguera
Date of Birth
18 July 1968
Nationality
Cuban
Associated Movements, Themes, and Styles
Contemporary art, political activism, power, and control
Mediums
Installation, video, and performance
Famous Artworks
● Displacement (1989 – 1999)

● Untitled (2000)

● Tatlin's Whisper #5 (2008)
Tania Bruguera is based in Cambridge and is known for her political activism and contribution to powerful performance art, which explores the dynamics of control and power. Her works have been exhibited across the world and collected by various museums, including the Museo Nacional de Bellas Artes de La Habana and the Museum of Modern Art.
Bruguera has been arrested and detained several times throughout her career and even left Cuba on an occasion to free other activists who were imprisoned.
Her best-known work, Tatlin's Whisper #6 in 2009, stirred significant controversy after it debuted at the Havana Biennial and involved the participation of the audience, who were instructed that they could speak into a microphone for one minute to say anything. Her performance resulted in attendees requesting democracy and more freedom, with participants such as Yoani Sánchez contributing to the work. Her performance was then denounced by the government who stated that her artistic performance was an example of "shameful opportunism".
Tania Bruguera (2014) by Lia Villares; Lia Villares, CC BY 3.0, via Wikimedia Commons
Armando Mariño (1968 – Present)
Name
Armando Mariño
Date of Birth
30 September 1968
Nationality
Cuban
Associated Movements, Themes, and Styles
Contemporary art, civil rights, fantasy, and rebellion
Mediums
Sculpture, installation, and painting
Famous Artworks
● Deconstruyendo la Abstracción (1998)

● In Memoriam (2001)

● The Raft (La Patera) (2002)

● The Farmer's Daughter (2012)

● Goddess (2020)
Armando Mariño is one of the most renowned Contemporary Cuban artists who specializes in sculpture, painting, and installation. Mariño leverages Surrealism coupled with fantasy and abstraction to critique notions of representation, culture, and nature while creating bold, vibrant, and expressive paintings that capture the attention of many.
From fantastical images to bright and intensely saturated hues that mimic the aesthetics of digital culture, Mariño's Cuban paintings have a strong visual impact that expresses his desire to transform digital imagery into painterly works that demonstrate themes such as exclusion and power, while leveraging sarcasm and parody.
The famous Cuban artist's work also addresses issues such as human trafficking, civil rights issues, gender, sex, freedom, and race. His most impactful works are his paintings that highlight the impact of visual violence and how its consumption in the contemporary world has become much easier and, therefore, more concerning. Mariño has exhibited his paintings since the late 20th century across the United States, Africa, and Europe.
Armando Marino (2020) by Sonia Ciruelo; Sonia Ciruelo, CC BY-SA 4.0, via Wikimedia Commons
Carlos Estévez (1969 – Present)
Name
Carlos Estévez
Date of Birth
1969
Nationality
Cuban
Associated Movements, Themes, and Styles
Contemporary art, Surrealism, spirituality, and politics
Mediums
Painting, drawing, collage, assemblage, installation, and sculpture
Famous Artworks
● A través del universe (1992)

● La melancolía como forma del conocimiento (2005)

● El Avicultor (The Poultry Keeper) (2006)

● Intra – Foróptero (2016)
Another prolific Contemporary Cuban artist is Carlos Estévez, whose 20-year career in painting, sculpture, installation, and assemblage has provided a rich dimension to Cuban spirituality and man's relationship with the universe. Estévez's practice has received international acclaim, with many of his works shown at prominent exhibitions across Tokyo, New York, and Paris.
His practice explores multiple mediums, which add a visually layered approach to the themes he explores and draws relationships between the visible human experience and the metaphysical plane.
Estévez's visual language is shaped by the use of automatons, mechanical drawings, dream-like visuals, and fantastical architecture that mirrors the various realities of socio-political life in Cuba. Today, his works can be found in the collections of many international institutions, including the Ludwig Forum, the Museum of Fine Art, Boston, Yale University Art Gallery, and the BNY Mellon Art Collection among many others.
Carlos Estévez (2013); Kettymora, CC BY-SA 3.0, via Wikimedia Commons
Yoan Capote (1977 – Present)
Name
Yoan Capote
Date of Birth
1977
Nationality
Cuban
Associated Movements, Themes, and Styles
Contemporary art
Mediums
Sculpture, photography, installation, video, and painting
Famous Artworks
● The Window (2004)

● Stress (2010)

● Old Speech (2010 – 2011)

● Requiem (Altarpiece) (2020 – 2022)
Perhaps one of the most famous and talented Cuban artists of the contemporary era is Yoan Capote, whose provocative artworks explore his relationships with everyday objects, as well as the human body and inanimate material. Capote also integrates photography into his installations and paintings, while reinventing the purposes of everyday objects by providing viewers with an immersive psychological experience. The globally renowned artist has been active in the Cuban art market since the 2000s and has leveraged his multimedia approach to investigate the deep symbolism of inanimate objects through unconventional materials and repurposed objects.
A strong non-conformist, Capote likes to explore the possibilities of multisensory artwork through new media.
Prominent influences in his work include his own experience of growing up in Cuba, as well as his relationship with politics and migration. Capote was also inspired by the writings of Carl Jung, who referred to one's unconscious connections to the past, which Capote uses to explore his own identity and heritage. Capote's work is ever-changing in terms of its occupation of space as he investigates the personal and intimate themes that highlight the connection between power and difference, as well as the notion that history is often manipulated and controlled.
Luis Manuel Otero Alcántara (1987 – Present)
Name
Luis Manuel Otero Alcántara
Date of Birth
2 December 1987
Nationality
Cuban
Associated Movements, Themes, and Styles
Contemporary art, political critique, public art, and political activism
Mediums
Performance and sculpture
Famous Artworks
● La Bandera Es De Todos (n.d.)

● Hard Hat Novena (n.d.)

● Drapeau (2019)
This famous Cuban artist has been detained for his provocative artworks that criticize the Cuban government and the Communist regime. Luis Manuel Otero Alcántara was sentenced to five years in prison for his performances, which utilized the Cuban flag and led to his charges of stirring public disorder and insulting the national symbols, as just a few of the reasons why he was imprisoned.
Alcántara's work spans the mediums of sculpture and performance, with his efforts against the dictatorship-styled approach to Communism, which he avidly expressed in his statements, which advocated for change and freedom.
His arrest subsequently proved to his supporters that artists who participate in political activism against the government are eventually silenced. Alcántara also co-founded the San Isidro Movement in Cuba, which piloted the many anti-government protests in Cuba. Since his arrest in 2021, the artist has been serving his sentence at a prison in Guanajay. He has since pleaded for global support, stating that no young artist should have their freedom taken away for advocating for such as just cause.
Luis Manuel Otero Alcántara (2021) by Tomas Fernando Camargo; Tomas Fernando Camargo, CC BY-SA 4.0, via Wikimedia Commons
These incredible artists have provided us with some of the most influential visual languages that showcase the complex history of Cuba and the contemporary socio-political issues that continue to affect artists. We hope that these top 10 Cuban artists have inspired you to reflect on the importance of examining artistic practices that explore the cultural nuances of colonized countries.
Frequently Asked Questions
Who Are the Three Most Famous Cuban Artists?
Among the many influential and famous Cuban artists are Armando Mariño, Wifredo Lam, and Coco Fusco, whose works have all received international acclaim.
Who Are the Three Most Famous Cuban Painters?
The top three most celebrated Cuban painters include Wifredo Lam, Carmen Herrera, and Ana Mendieta, whose contributions to 20th-century Cuban art have explored post-war Modern aesthetics, which proved incredibly influential to many Contemporary artists.
Which Famous Cuban Artist Was Arrested?
Renowned Cuban performance artist Luis Manuel Otero Alcántara was arrested for his activist works, which publicly criticized various policies of the Cuban government. He was charged with insulting national symbols after his 30-day performance, Drapeau (2019), saw the artist wear the Cuban flag, which violated a law about the use of the flag.
Jordan Anthony is a film photographer, curator, and arts writer based in Cape Town, South Africa. Anthony schooled in Durban and graduated from the University of the Witwatersrand, Johannesburg, with a Bachelor of Art in Fine Arts. During her studies, she explored additional electives in archaeology and psychology, while focusing on themes such as healing, identity, dreams, and intuitive creation in her Contemporary art practice. She has since worked and collaborated with various professionals in the local art industry, including the KZNSA Gallery in Durban (with Strauss & Co.), Turbine Art Fair (via overheard in the gallery), and the Wits Art Museum.
Anthony's interests include subjects and themes related to philosophy, memory, and esotericism. Her personal photography archive traces her exploration of film through abstract manipulations of color, portraiture, candid photography, and urban landscapes. Her favorite art movements include Surrealism and Fluxus, as well as art produced by ancient civilizations. Anthony's earliest encounters with art began in childhood with a book on Salvador Dalí and imagery from old recipe books, medical books, and religious literature. She also enjoys the allure of found objects, brown noise, and constellations.
Learn more about the Art in Context Team.