Drawing images on your hands is an excellent way to test your design for a tattoo that you may want to have done in the future. So, before you commit to the final tattoo of an art piece, drawing on your hand will be able to help you make up your mind. Of course, some might also simply enjoy drawing on their hands for fun. There are hundreds of designs and things to draw on your hands, and we will be discussing some of them in this article.
What to Draw on Your Hand?
There is no conclusive answer to this question, and it will all depend on your personal preference as to what message you want to convey to others. For some, it may be a symbol or simple design, while others may be looking for something more complicated. So, if you are not sure what things to draw on your hand, let us see if we can help you decide.
Many of us are not busy every hour of the day, and when there is a dull moment and you are bored, instead of daydreaming, why not try drawing on your hands?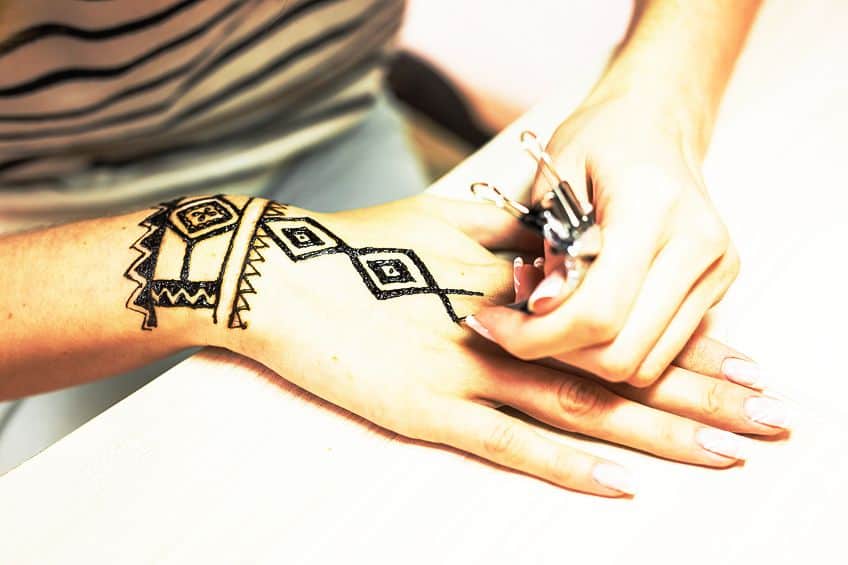 This might not be for everyone, but it could help you relax and pass the time. This can also be an excellent way to express yourself by using art and being creative. Here are some easy tattoos to draw with a pen to get you started.
Birds
You can draw a small bird on your hand, and the best place to do that is between the index finger and the thumb, using a fine-tip marker. It is an easy drawing with simple lines that can also be a lot of fun to do. You can use the colors to create a bird that seems to come alive.
Butterflies
The outline of the butterfly image fits perfectly on the back of your hand, and it is also easy to draw. Using a fine-tip maker, you can have heaps of fun while drawing. Now that you have the outline let those creative juices flow and begin to color the butterfly with colored pens or markers.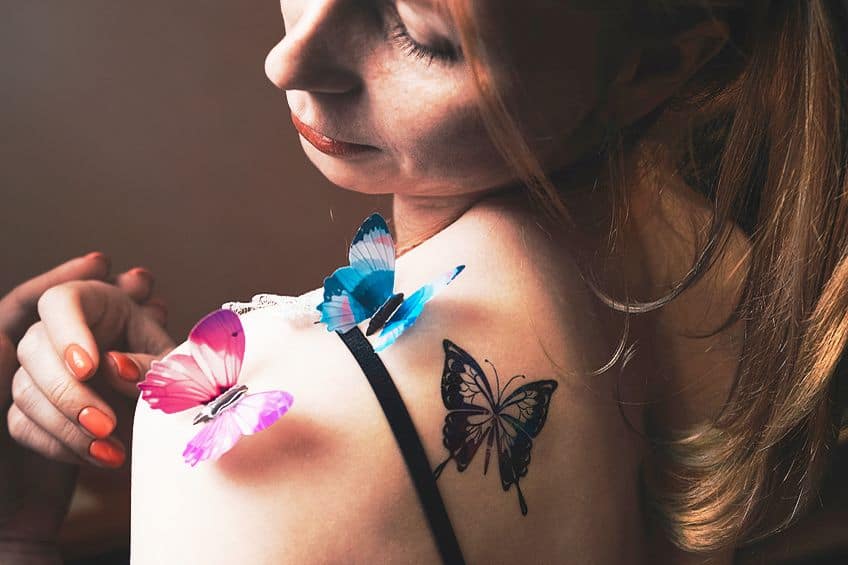 Flowers
A flower is most probably the most basic design, is very easy to draw and when it is complete can become a very pretty tattoo. Again, let your creativity flow and color the flower, and you can also add some swirls and leaves to give it that extra effect.
Cats
This design is not as easy as birds and butterflies and can be slightly tricky, especially when it comes to drawing in the eyes. For this stylish cat drawing, you need a fine-tip pen or marker for the outline, and colored pens. For the eyes you can use white pens or paint, then add some color for that extra effect.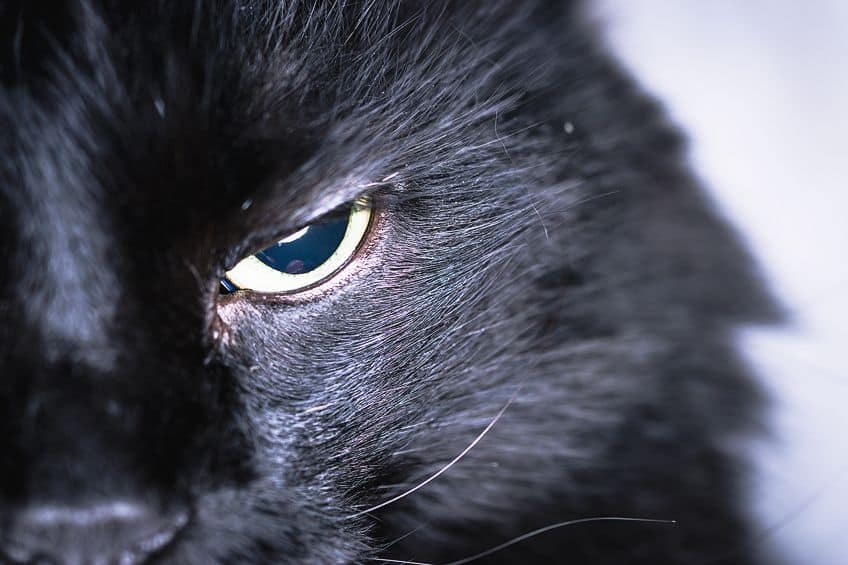 Climbing Figure That Goes Up Your Wrist
This design is very easy and fun to draw and can even be done even by young children. Start by drawing a tree branch with some leaves, or simply a stepladder that you can place a little way down your wrist. Next, draw your stickman climbing up the branch or the stepladder.
You can use this design for telling short stories.
Dolphins
Fish can be a fun design to draw on your hands, especially the shape of a dolphin. Again, draw the outline of your dolphin with any color fine-tip marker, and then use black to color the rest of the dolphin. Now all you need to do to perfect your drawing is to give your dolphin an eye.
Food Items
This is a design for the whole family as each one can draw their favorite food on their hands. You can draw an egg whole or fried, some cheese, a slice of bread, or the whole loaf, and so much more. To make it more exciting, you can add a smiley face to the food design.
Try some fruit designs.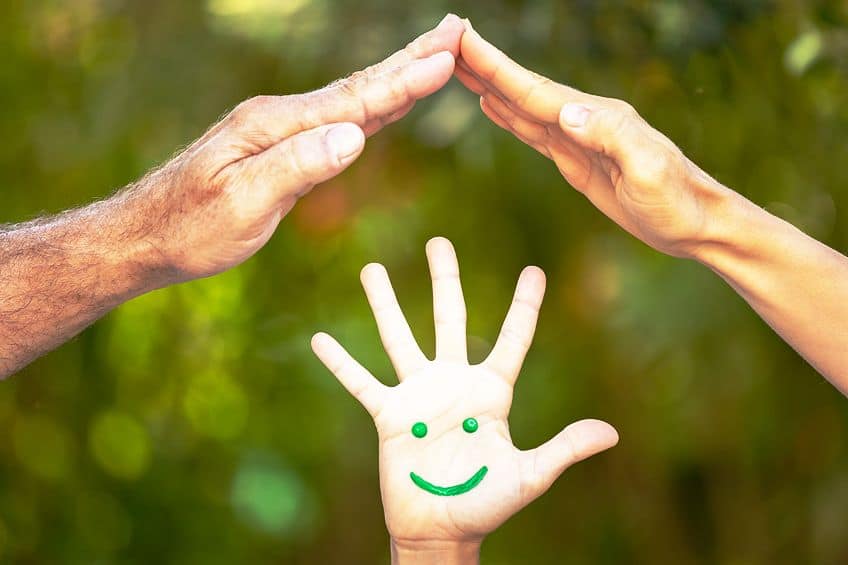 This is another design that the whole family can join in on, select your favorite fruit, like strawberries, apples, bananas, oranges, and so on. This type of design can form a super cool temporary tattoo that they can show off to everyone.
Trees
Using a fine-tip marker and some colored markers, you can design and draw some awesome trees. Start by drawing the trunk, then draw in some branches and leaves. Add some fruit if it is a fruit tree, and to complete the design, why not color in some background?
Spiral Waves
One of the easy tattoos to draw with a pen is spirals or wavy lines. You can create awesome images, if you have some time on your hands how about drawing some wavy patterns and making your own design as you go along?
Add some colors to it and see how the design begins to take shape.
Crosses
These are easy things to draw on your hand. Many people love to draw crosses as they can be drawn in many different variations and styles, which enables them to personalize their tattoos. Depending on the individual, these images can represent their religion, be a reminder of a family member that has passed away, or a reminder of something special or important.
Stars
Drawing stars is a very popular choice for drawing on your hands, as there are many different sizes and shapes. You can also draw them flat or even three-dimensional. There is also no limit to the colors you can use, you can even draw small stars on each finger or larger stars on the palm or back of your hands.
Quotes
People enjoy drawing quotes on their hands as it is a way to express themselves. One such quote is "Be Strong", which can be drawn on the knuckles of the hands. This can then motivate you when you are going through some rough times and reminds you to keep smiling.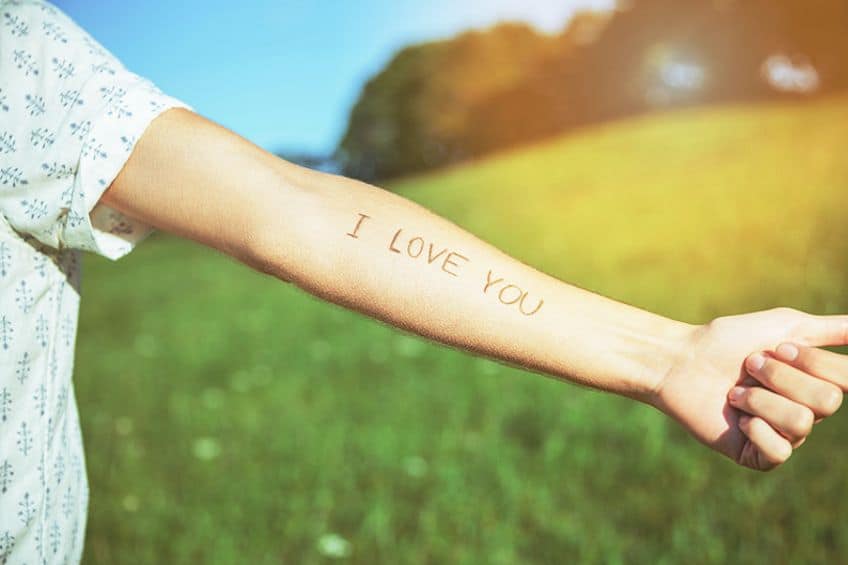 Symbols
There are various symbols you can draw on your hand. Many people use those symbols to share something regarding their lives with the rest of the world. It may be an affiliation to some organization or group, the choices that are available to you are endless. The above few examples are only the beginning of what to draw on your hands. So, let your imagination loose and create any design that you think is fun to do.
This can also include the whole family, or it can simply be something you do that has a deeper meaning for yourself.
What Medium to Use for Drawing on Your Hands?
When looking for things to draw on your hand, using a pen on your skin is a very popular way of expressing creativity, especially with young people and children. However, you may be wondering if it is safe to use a pen or marker to make those fake tattoos on your hands. Is there a potential health risk involved when using the pens? Let us now put your mind at rest and show you what markers are safe for you and your children to use on their hands.
Standard Fountain Pen or Ballpoint Pen
The standard fountain pen as well as the ballpoint pen can be used to draw on your skin, but your artwork will not last very long. This is because the ink in the pen does not penetrate the skin and will easily wash off or fade away, depending on what type of pen you are using. When creating drawings on hands with a pen, it is very important to ensure that you do not draw over an open wound, cuts, or scratches, as it will increase the risk of infection.
Symptoms of ink poisoning can cause vomiting, dizziness, and nausea, and in severe cases can lead to seizures.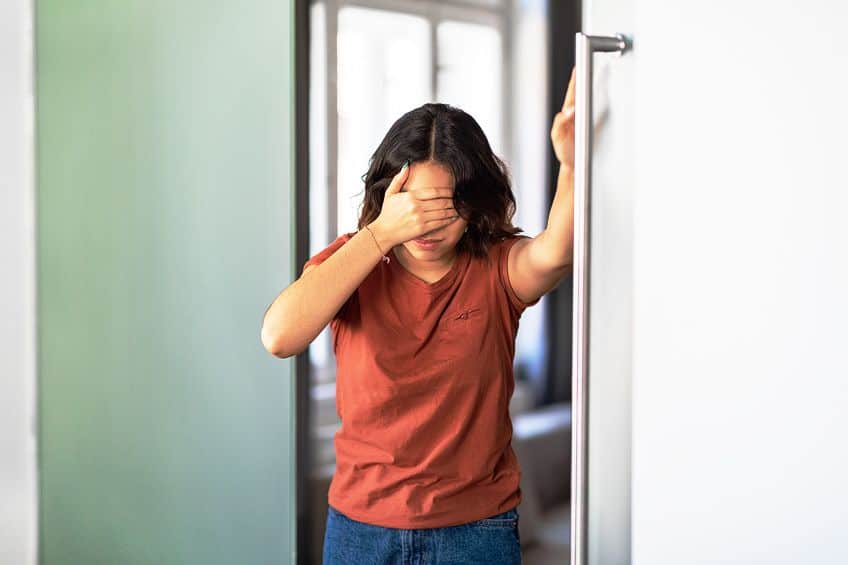 Even though you can create drawings on your hands with a pen, even using a fountain pen or ballpoint pen, it is not the best choice for drawing on your hands. There are a lot better options to choose from, where the ink used is non-toxic and ideal for temporary tattoos on your hands.
Permanent Markers
Permanent markers which will also include Sharpie pens, all have different formulations. Some of them are specifically considered as being nontoxic and are, therefore, safe to use on your hands or skin. However, some contain certain toxic solvents that can result in damage to your health if inhaled, absorbed into the skin, or ingested. The Sharpie Fine Point Marker appears to be the safest pen to use for drawing on your hands, as they are non-toxic.
However, it is still advisable, even when using these pens, to not let the pen come near your eyes or lips.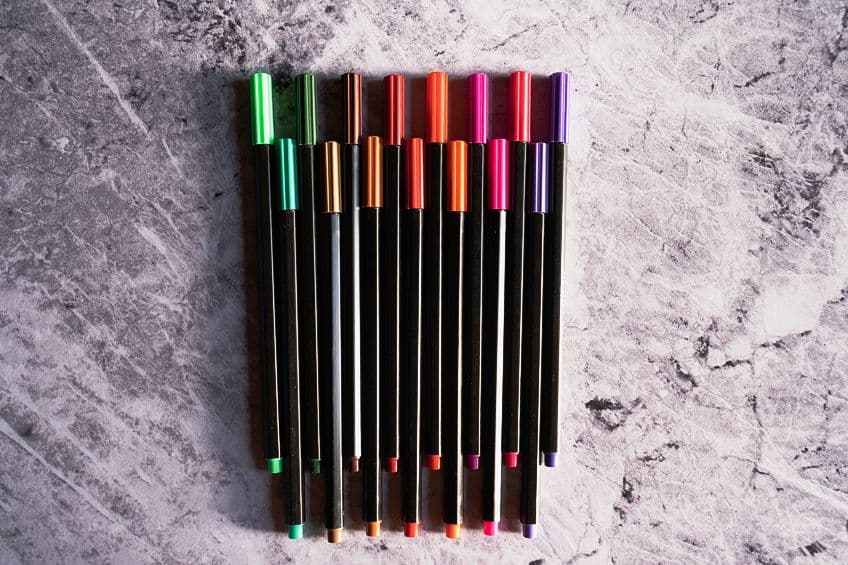 Many permanent markers on the market are toxic and contain xylene which, if ingested, inhaled, or absorbed into the skin, can cause harm to your body and it is recommended that you do not use these pens for drawing on your hands. Always read the labels before purchasing. A good water-based pen that easily washes off or specially made tattoo pens are also an option.
Body Paint
When finding things to draw on your hands, body paint is by far the safest medium to use on your body. It is an ideal way for you to blend different colors, and achieve all different kinds of textures and effects, and it can also be very easily and smoothly applied.
Are all body paints harmless?
Any body paint that is regarded as makeup, face paint, or body paint is all safe to use on your hands and skin. However, acrylic paint and watercolors are not regarded as safe for use on your hands or skin. You might also consider henna, a natural dye you can use on the skin.
How to Remove Pen Drawings from Your Hands?
Drawing on your hands using the mediums we mentioned above is only temporary, and will fade or wash off over time, but if you need to remove the drawing from your hands, what is the best medium to use?
Sea Salt
Mix some sea salt with a little warm water in equal amounts and make a smooth paste. Gently rub the mixture into your skin and leave for a short while before wiping clean. This will exfoliate the top layer of your skin, which needs to be repeated at least twice a day to see any results.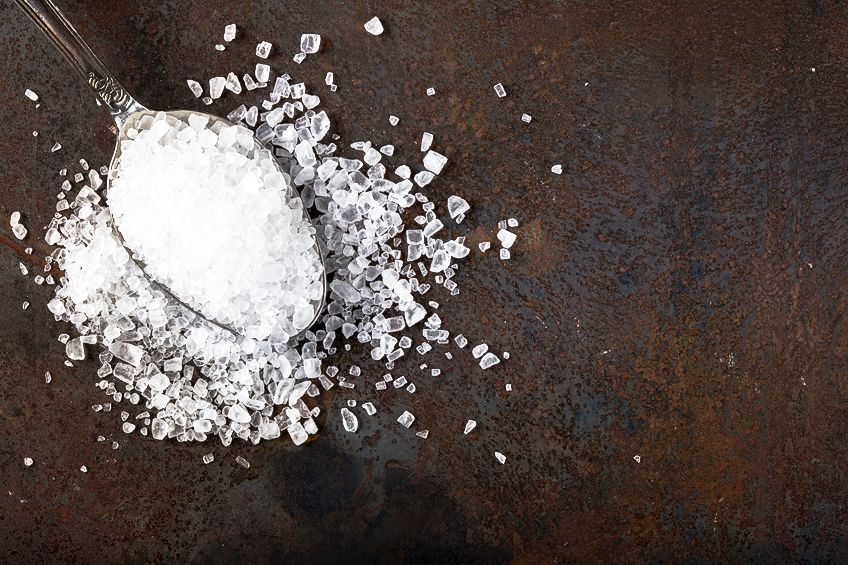 Olive Oil
Take some olive oil, or ordinary cooking oil, put a small amount over the ink stain, and gently rub it, then rinse it with some warm water. The oil attaches itself to the marker stain and gently removes it without harming your skin. You can get similar results using baby oil.
White Toothpaste
The toothpaste has the effect of lighting the stains on your teeth, in a similar way it can do the same for the marker stains on your hands. For a much faster result, apply some toothpaste to a toothbrush and gently massage the area using circular motions and rinse off when finished.
Chemical-Based Removers
If you want to remove the marker stains from your hands immediately, and you do not have time to wait, then rubbing alcohol, hand sanitizer, and nail polish remover will do the trick. However, these products are slightly toxic and may also damage some sensitive skin, so use them with caution.
What Factors to Consider When Buying Markers for Drawing on Your Skin
When deciding what things to draw on your hands, you need to consider certain factors when purchasing pens. You need to buy the correct marker, especially for safety reasons, to ensure you do not damage your skin.
Washable and Safe Ink
When working with your skin, then safety is the number one priority and must always come first. So, the best product to choose must comply with the ASTM Standard (American Society for Testing and Materials), and the container must state that it is safe to use on your skin. If you are going to use it together with your children, then you need to make sure the formulation is non-toxic and has a very low odor.
Also, if you are allergic to any of the substances in the formulation, it is best to use another product or not to continue at all.
Marker Tips
When you want to create thin lines or outlines, or more detailed images, you can buy an extra-fine tip that is about 5 mm. If you want to fill in some colors, shade an area, or draw thick lines, then you need a brush pen. There is some good news, as many of the markers have dual tips, so you only need to buy one for both methods.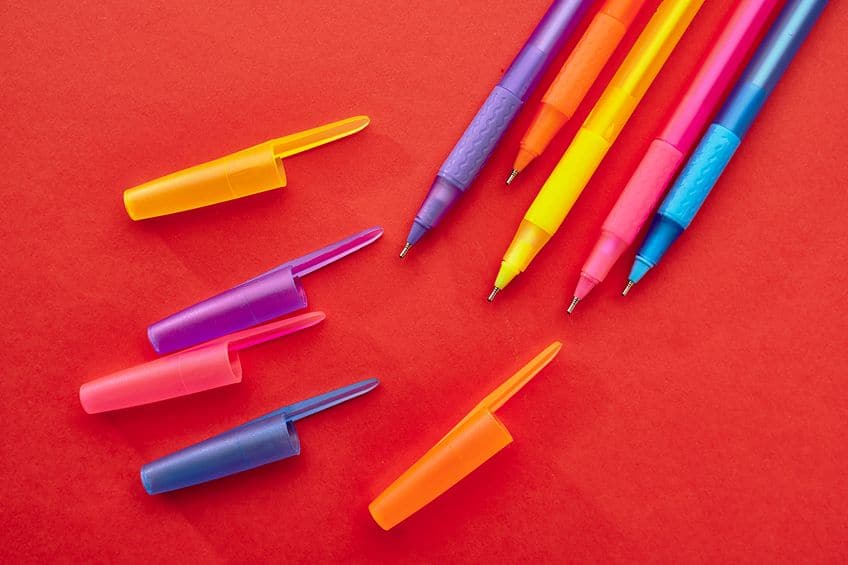 Pen or Marker Colors
For young people and children that love to explore colors, then the best choice will be a set of markers that come in about eight or more vibrant colors. Some even come with metallic colors, which will enable you to be even more creative.
Tracing Your Hands for Drawing Animals
This is another option for drawing with your hands and can be done on a piece of paper or any other suitable surface. This is a perfect idea if you do not want to mark your hands. It is generally not easy to draw animals, and even more difficult to teach a child how to draw animals, but by tracing your palms and fingers on a piece of paper, they will be drawing animals in no time at all.
This activity also helps the child to develop coordination, figurative thinking, and imagination.
Drawing a Dinosaur
Straighten your little finger and thumb and keep the other fingers folded away. You now have a perfect layout for drawing an amazing dinosaur. Lay your hand down on a piece of paper with the little finger and thumb straightened, then trace around your hand with a black fine-tip marker, fill in the details, and finish by using a yellow marker to make him special.
There are many more different types of animals you can teach your children to draw using your hand in different positions, like a kitten, a giraffe, a zebra, and much more, allowing them to explore the options for themselves.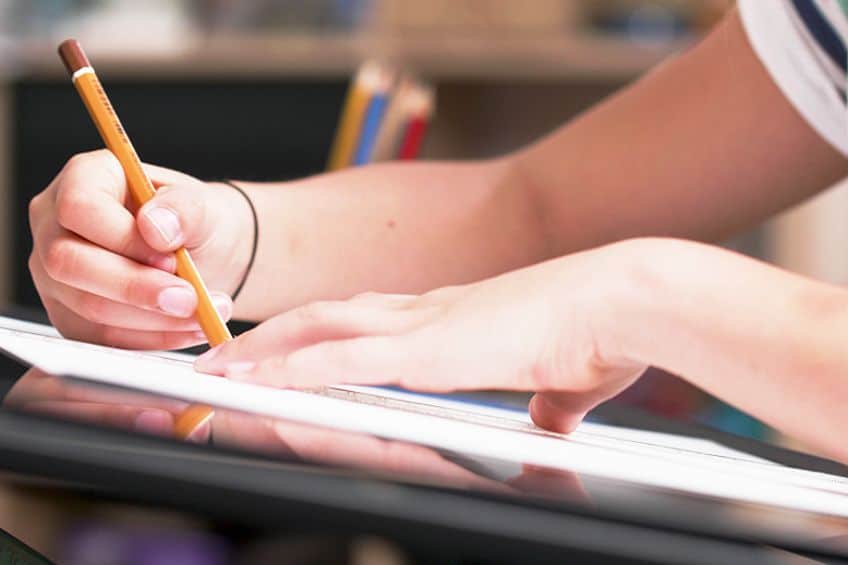 This might be the first time you have considered easy things to draw on your hand, as it is not as popular as some other activities or art forms. However, there are many things to draw on your hands. From birds and other animals, to symbols, waves, and squiggly lines, the possibilities are endless!
Frequently Asked Questions
What to Draw on Your Hand?
There are many easy things to draw on your hands, like lines, different shapes, crosses, and hearts, but if you are looking for more of a challenge, try figures, more detailed textures, and include light and shadows. The list is endless of what you can draw on your hands.
Does Permanent Marker Come off Your Hands?
Permanent marker ink will remain on your hand for about two days, and then it will start to fade. If you want to remove it sooner, you can wash your hands, exfoliate them, rub some oil on the area, or use rubbing alcohol to remove the stains.
Are Permanent Marker Pens Safe to Use on Hands?
If the permanent marker complies with the American Society for Testing and Materials, then it is safe to use on your hands. You need to ensure that the container clearly states that it is safe for the skin and is also non-toxic with minimal odor. Other markers and pens can be toxic as they have various chemicals and harmful ingredients in them.
Matthew Matthysen is a multidisciplinary artist. He completed his fine art degree, majoring in History of Art and Contemporary Drawing Practice at the University of Witwatersrand, South Africa. The emphasis of Matthew's practice was a research-based approach into the philosophical effects on the human experience of the macro and micro-universe. Through various mediums, such as written and practical components, Matthew explores various ideas located within the conjoined space between science and philosophy.
Matthew has had various exhibitions before and throughout his year of studies and continues to do so. He currently works as an artist/ writer in various contexts. He has commissioned and sold various works to galleries and collectors. He currently sells work to an online gallery (Artgazette) and continues to make work for the public and private sector. Matthew continues to function as an artist, allowing his work and skills to be utilized in various areas of interest.
Learn more about the Art in Context Team.