If you are only beginning to learn about colors, you might be wondering, "what color is taupe anyway?" A taupe color can be seen as something of a neutral color, somewhere between brown and gray. This makes taupe a versatile color and can be used in all kinds of design projects from decorating your home to advertising, fashion design, and art.
What Color Is Taupe?
Is taupe gray or brown? This is the question many ask themselves, as it can go either way, depending on how you see the color. As mentioned, you can place the color somewhere between brown and gray as it shares some qualities of both these colors. So, a taupe color can be seen as many colors from brown-gray to a dark tan. Many designers may even argue over what the color truly means.
Since a taupe color is considered a neutral color, it can be created by blending complementary colors.
To understand what a complementary color is, you should be familiar with the fundamentals of color theory. First, most know what the primary and secondary colors are, and these and more colors can be located on what is known as the color wheel.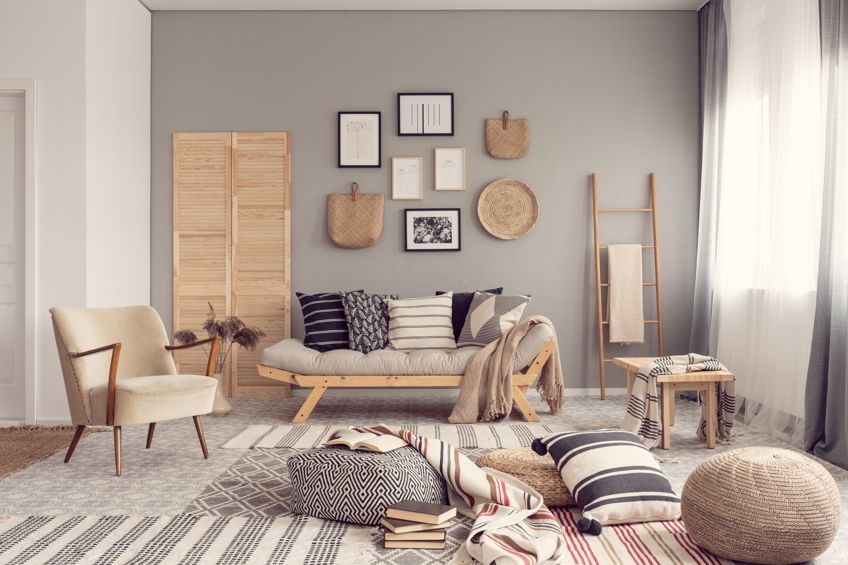 The color wheel is simply a visual image of colors for easy reference. All these colors interact with each other in various ways, for example, your complementary colors are colors that are located on opposite sides of one another on the color wheel. These colors work great at forming contrast when placed alongside each other, but when blended, they create a more neutral and muted brownish-gray color.
So, taupe can be seen as grayish-brown, brownish-gray, or even a warm gray. However, you can also get taupe colors that have cooler undertones. What are warm gray and cool gray undertones? Again, this goes back to color theory. Colors have a color bias or temperature, which can either be warm or cool.
This is easy to determine as colors like blue and green remind us of the ocean or forests and are cool.
Red, yellow, as well as orange, are warm and remind us of sunshine and heat. So, warmer colors tend to have reddish undertones, while cooler colors have blue or green undertones. You can now see why it is so challenging to pinpoint what a taupe color is.
Some may also confuse taupe with what is known as greige. However, this color is more gray-beige and tends to be cooler due to it being more on the gray side, while taupe leans more to warmer tones. They are quite similar, some may even say that greige is a shade of taupe, while others say they fall in different categories.
Taupe: A Brief History
Since taupe is not that easy to define, it does not have a vast historical background as your blue and red colors. However, we can trace back where the word originated from. The name originates from the French word, taupe, and the Latin word, Talpa, which means mole. The color was used to describe what a French mole looked like.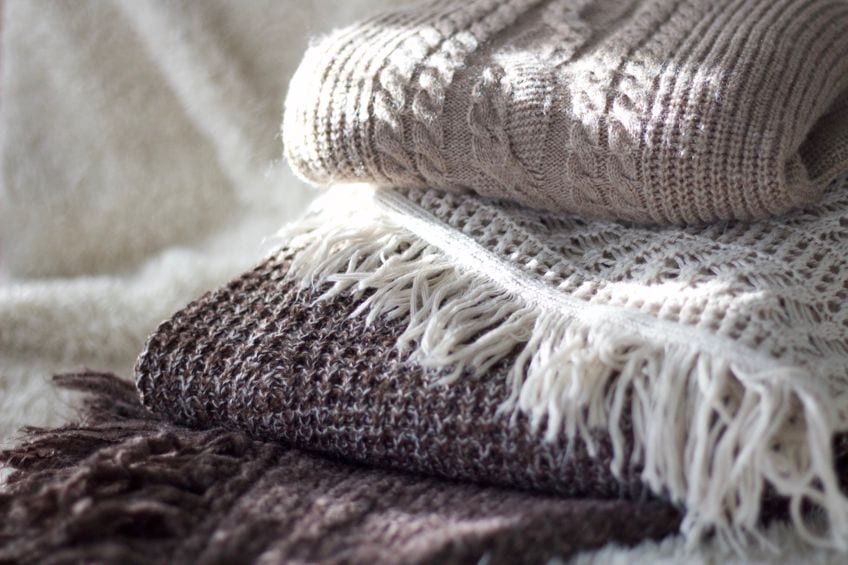 The taupe color has been mentioned in A Dictionary of Color in the 1930s. This book states that the word taupe was used in English in the early 19th century, but the first record or reference to the word was used in the Oxford Dictionary in the early 1900s. Naturally, later in the 20th century, the color gained a more extensive range of different shades. Some of these different shades of taupe have emerged as part of a Pantone color palette, for example, warm taupe in 2016.
Meaning of Taupe Color
Since a taupe color is more neutral, it can be used for many applications and carries a timeless look about it. The color can be seen as modest and is a color that always remains in style no matter what the season. Taupe shares characteristics of both your brown and gray colors and can create a calm, comforting, and sophisticated mood. Since you have various shades of taupe today, the meaning can change subtly according to the undertone. Darker shades can be stylish and dependable, but they can also become depressive.
The lighter shades of taupe offer a more consistent welcoming feeling.
So, taupe is a color that does not stand out, yet can provide a warm and welcoming atmosphere. Too much of it though can become boring, predictable, and monotonous. When looking at the psychology of this color, people who prefer the color can be seen as dependable. They are modest, and just like the color, do not like being the center of attention. However, others enjoy being in their company. They can also be seen as adventurous, however, on the other hand, they can also be overly cautious, appear dull, and uninteresting.
Shades of Taupe
With the advent of technology and computers, we can create thousands of different colors with various shades and tints of each. To identify these colors, various codes have been created. These can be used to create colors online and helps you to print out the exact colors you want. If you want to find a color, simply identify its hex code, which represents your color values. Other codes include your RGB and CMYK codes that help you to see how much of each color is used online and for printing applications. Let us now see what shades of taupe are out there.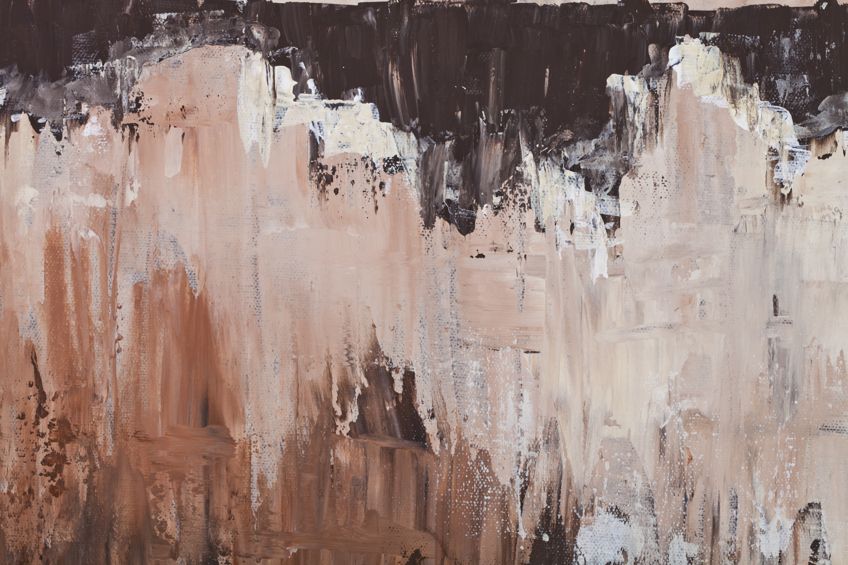 Dark Taupe
This represents the color that was mentioned in A Dictionary of Color, and even though this is the standard color, today you can get many different shades of taupe.
This can also be considered a dark taupe color when compared to other taupe shades.
| | | | | |
| --- | --- | --- | --- | --- |
| Taupe Shade | Taupe Hex Code | CMYK Taupe Color Code (%) | RGB Taupe Color Code | Taupe Color |
| Dark Taupe | #483c32 | 0, 17, 31, 72 | 72, 60, 50 | |
Light Taupe Color
This is a definite lighter shade of taupe and may even be referred to by some as looking like dark tan color. This is the color chosen for one of the Crayola pencils, which is also called taupe. Being a light taupe color, the color tends to be more welcoming than the darker version.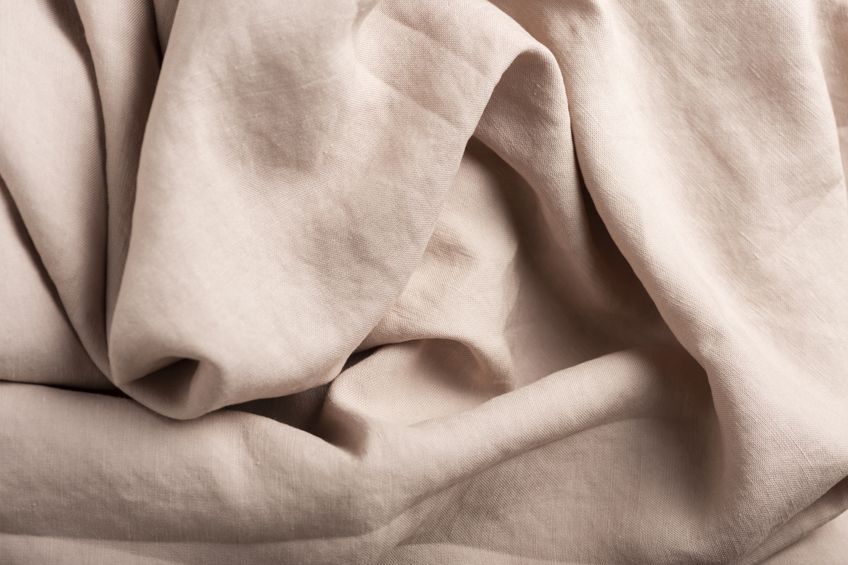 | | | | | |
| --- | --- | --- | --- | --- |
| Taupe Shade | Taupe Hex Code | CMYK Taupe Color Code (%) | RGB Taupe Color Code | Taupe Color |
| Light Taupe | #b38B6d | 0, 22, 39, 30 | 179, 139, 109 | |
Mauve Taupe
The color was first recorded as an English color name in the mid-1920s. The color can be described as a darker reddish-gray color and can also be considered a shade of pink and positively displays a warmer taupe color. The color can be found occasionally in nature, for example, on the skin of the pink fir apple potato.
The color contrasts nicely with a muted shade of lime green.
| | | | | |
| --- | --- | --- | --- | --- |
| Taupe Shade | Taupe Hex Code | CMYK Taupe Color Code (%) | RGB Taupe Color Code | Taupe Color |
| Mauve Taupe | #915f6d | 0, 34, 25, 43 | 145, 95, 109 | |
Gray Taupe
This can be described as a darker shade of taupe that is more gray-brown in color. This particular gray-taupe has more of a pink undertone, which is important to take into consideration when designing. The color should work well with other shades of gray and warm colors.
| | | | | |
| --- | --- | --- | --- | --- |
| Taupe Shade | Taupe Hex Code | CMYK Taupe Color Code (%) | RGB Taupe Color Code | Taupe Color |
| Gray Taupe | #8b8589 | 0, 4, 1, 45 | 139, 133, 137 | |
Rose Taupe
The rose taupe color can be described as a desaturated dark red color or a shade of red. The color will work well together with a dark desaturated cyan color for contrast.
The color should also go well with muted brown and red colors.
| | | | | |
| --- | --- | --- | --- | --- |
| Taupe Shade | Taupe Hex Code | CMYK Taupe Color Code (%) | RGB Taupe Color Code | Taupe Color |
| Rose Taupe | #905d5d | 0, 35, 35, 44 | 144, 93, 93 | |
Purple Taupe
This is a deeper and darker grayish-magenta, that will contrast well with a dark grayish-green color. In the RGB color code, the amounts of color from the red, green, and blue are almost identical, with red just slightly dominating in this case.
| | | | | |
| --- | --- | --- | --- | --- |
| Taupe Shade | Taupe Hex Code | CMYK Taupe Color Code (%) | RGB Taupe Color Code | Taupe Color |
| Purple Taupe | #50404d | 0, 20, 4, 69 | 80, 64, 77 | |
What Colors Go With Taupe?
As we have established, taupe is more of a neutral color that is a grayish brown that can come in a variety of shades. Generally, taupe works well with softer, warm colors, for example, pink, yellow, orange, or olive tones. However, it can also work well with cooler shades like pale lavender and various shades of blue or green. Taupe is versatile, but it is also influenced by the undertone of the colors being used.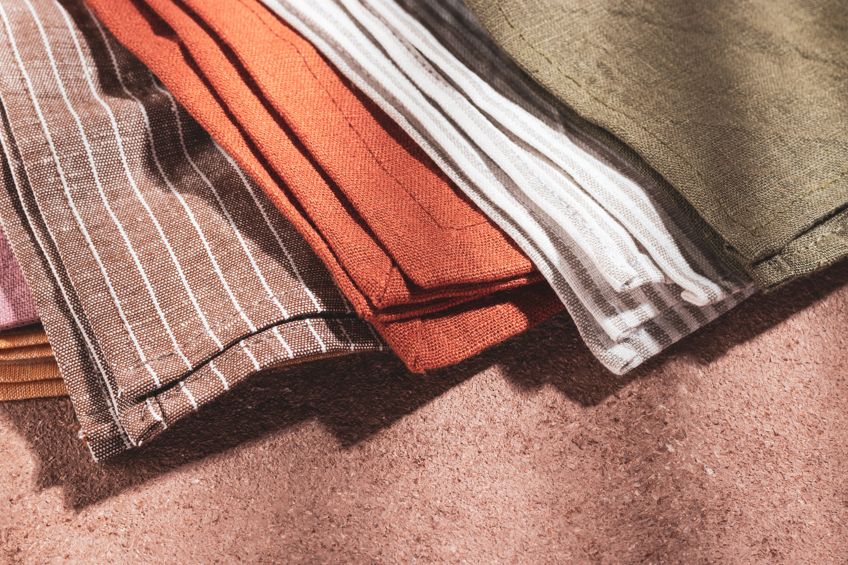 Taupe and Warm Colors
In most cases, taupe tends to lean towards warmer colors. These colors generally have a reddish or purplish-pinkish undertone that will work well with other warm colors. For example, pastel or muted colors like soft yellow, pastel pink, and olive green. You might think olive green is a cooler color, however, it is more of a warm green with a yellow undertone.
You can also try using bolder colors with taupe like fuchsia.
| | | | | |
| --- | --- | --- | --- | --- |
| Taupe Shade | Taupe Hex Code | CMYK Taupe Color Code (%) | RGB Taupe Color Code | Color |
| Light Taupe | #b38B6d | 0, 22, 39, 30 | 179, 139, 109 | |
| Soft Yellow | #eeee9b | 0, 0, 35, 7 | 238, 238, 155 | |
| Pastel Pink | #f8c8dc | 0, 19, 11, 3 | 248, 200, 220 | |
| Olive Green | #bab86c | 0, 1, 42, 27 | 186, 184, 108 | |
| Fuchsia | #d958a0 | 0, 59, 26, 15 | 217, 88, 160 | |
Taupe and Cool Colors
Depending on your undertone, your shades of blue can be seen as a complementary color to your dominant gray taupe tones. So, shades of taupe with more of a gray or violet undertone can work well with cooler colors. When it comes to a gray taupe, sky blue is a good option that can pair well with the taupe color. Light green, cool lavender, and even bolder colors like turquoise are also options to pair with taupe.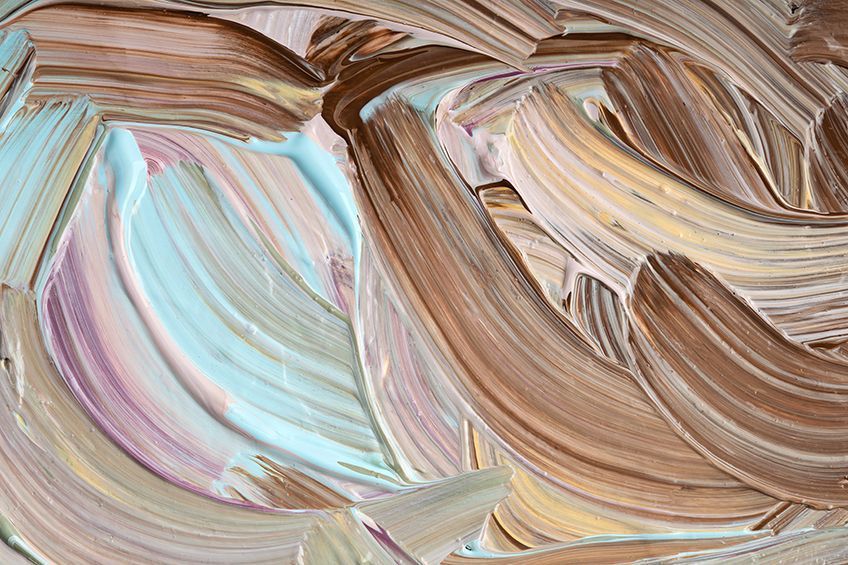 | | | | | |
| --- | --- | --- | --- | --- |
| Taupe Shade | Taupe Hex Code | CMYK Taupe Color Code (%) | RGB Taupe Color Code | Color |
| Gray Taupe | #8b8589 | 0, 4, 1, 45 | 139, 133, 137 | |
| Sky Blue | #87ceeb | 43, 12, 0, 8 | 135, 206, 235 | |
| Light Green | #90ee90 | 39, 0, 39, 7 | 144, 238, 144 | |
| Cool Lavender | #b3a6a5 | 0, 7, 8, 30 | 179, 166, 165 | |
| Turquoise | #30d5c8 | 77, 0, 6, 16 | 48, 213, 200 | |
Taupe Analogous Colors
These are colors located close to each other or alongside one another when viewing the color wheel. These colors always work best when used together. For example, a darker gray-yellow color known as cola, and dark gray-red known as temptress.
You can also use lighter shades when dealing with these colors.
| | | | | |
| --- | --- | --- | --- | --- |
| Taupe Shade | Taupe Hex Code | CMYK Taupe Color Code (%) | RGB Taupe Color Code | Color |
| Dark Taupe | #483c32 | 0, 17, 31, 72 | 72, 60, 50 | |
| Cola | #343425 | 0, 0, 29, 80 | 52, 52, 37 | |
| Temptress | #342526 | 0, 29, 27, 80 | 52, 37, 38 | |
Creating Shades of Taupe With Acrylic Paint
When painting, you may want to try using a taupe color as these colors are quite useful when it comes to painting things like flesh tones, and other areas where gray-brown or neutral colors might add more dimension, for example, a cloud scene. The easiest way to begin creating taupe is to take all three of your primary colors.
Place a small amount of blue, red, and yellow paint onto a mixing palette in equal amounts. You can use a paintbrush, but a palette knife mixes better. Mix and blend all the paint colors, until you have what looks like a dark brownish color.
Just a note, all brands have different formulations when it comes to their paint, so results may vary. Also, using different types of color paints, for example, cerulean blue has a green undertone, while ultramarine blue has a purple undertone or bias.
You will get a brownish color for all choices, the shade or tint, as well as the color bias or temperature, will vary according to the paint you use. Once you have obtained the dark brownish paint color, you can add white paint to make it more of a brown-gray.
To tone down the color, you can try using black, but burnt umber might be a better option as black can be quite unforgiving if you add too much of it.
Adding blue can cool the color down more and adding more red can warm it up. Always add in only very small amounts of paint as you go. You can also try using three equal amounts of blue, red, and white. Blend these and it should create more of a gray-brown. Experiment and create your own recorded color palette so you can refer back in the future and make the exact colors again.
Taupe and Home Design
Since taupe is considered a more neutral tone, it is quite popular in interior designs. Many designers may choose taupe as it forms a great background for more vibrant colors. Otherwise, too much taupe or other neutral colors can become bland.
Taupe Walls
A taupe color can be amazing and works well with all styles, and as mentioned, it creates a wonderful background in a neutral room design. Adding some soft yellows, and other pastel colors will provide a more romantic style. However, you can also use more vibrant colors like fuchsia or aqua, which can bring more life to a room.
Taupe can also be used along with other neutrals like white and tan to create a more welcoming and cozier atmosphere.
| | | | | |
| --- | --- | --- | --- | --- |
| Taupe Shade | Taupe Hex Code | CMYK Taupe Color Code (%) | RGB Taupe Color Code | Color |
| Dark Taupe | #483c32 | 0, 17, 31, 72 | 72, 60, 50 | |
| Tan | #d2b48c | 0, 14, 33, 18 | 210, 180, 140 | |
| White | #ffffff | 0, 0, 0, 0 | 255, 255, 255 | |
When deciding on taupe walls, you can consider both paints as well as wallpaper. Both of these can bring in a sense of light and warmth. Remember, that taupe can work well with most colors, but it is best to use it with colors that have similar undertones. Cooler taupe shades can work well in bathrooms and bedrooms to add a more calming effect. Warmer shades of taupe can work nicely in larger spaces, creating a more inviting atmosphere. Although darker shades also do better in larger open spaces. Lighter shades of taupe can also be a better choice for smaller rooms and narrow hallways.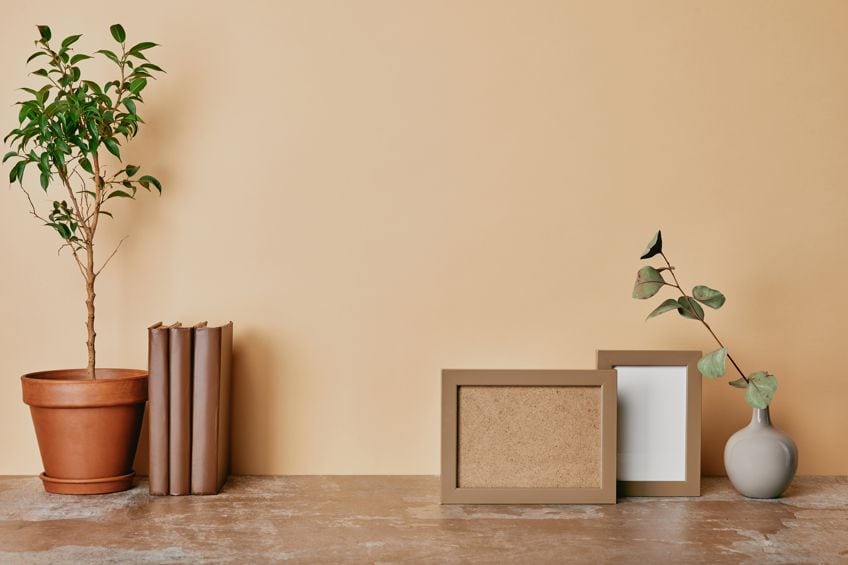 You might also consider using a darker shade of taupe for room finishes, with a white theme, or use the darker shade of taupe theme with white finishes. The aim is to create balanced contrast in a room for the best look. Darker shades of taupe can also work well as an accent wall. When it comes to taupe walls, try to create more contrast by adding a more colorful pattern on the walls. This can be done by using stencils.
All types of natural flooring can also help build a layered color effect and add contrast to a room with taupe walls. Mahogany, walnut, or warm wooden flooring, tables, shelves, or accessories can work well with shades of taupe. Not only wooden floors, but you can also consider stone flooring and ceramic tile flooring.
You can choose taupe colors for flooring as well, however, this is a more permanent choice than simply painting walls and you should be committed to your choice.
Taupe Color Scheme and Accessories
You can use taupe color as your background and add in accent colors. This can be pillows, drapes, throws, furniture, bedding, vases, and wall art amongst other ideas. Depending on the shade of taupe, you can easily add in various shades of pinks, blues, and greens for pops of color throughout a room.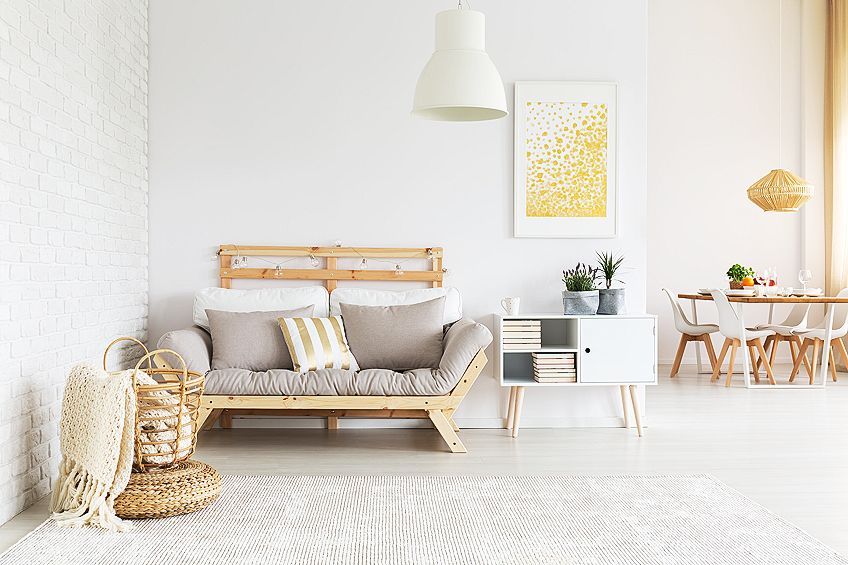 Metallic colors can also work well with taupe and can add a more industrial look to your kitchen with metallic lampshades, fixtures, chairs, and other items. You can tone it down a bit for use in other rooms by adding fewer metallic items like a simple metallic color vase. Pewter, bronze, brass, and nickel are popular choices. Taupe can look great together with gold or silver. If you are using taupe as a background color, these items will look perfect against this color.
Silver or gold clocks
Pictures with color, especially something with turquoise or fuchsia)
Beautiful white macrame wall hangings
Frameless black and white photos
Colorful flower decorations
Taupe color accessories can also be used in a neutral white room, especially a darker taupe as it adds a nice contrast with a white background. A beautiful gray taupe throw and some pillows can provide a more calming effect to a bedroom. Add in textures like raised patterns in pillow covers or a tufted headboard for added effect
We now hope you have a better understanding of what color taupe is. Whether you see it as more gray, brown, or tan, it remains a versatile color that you can use in web design, interior design, and art. Not only that, but you can use taupe with most other colors, making it an easy color to work with. Even though taupe is not the most well-known color, it may be a good idea to give it a try the next time you are looking for a more unique neutral color.
Frequently Asked Questions
Is Taupe Gray or Brown?
There is some debate about the color taupe as many have different views on the subject. Generally, it is considered to be somewhere in-between gray and brown. However, you get various shades of taupe, which can have various undertones.
What Colors Go With Taupe?
Taupe is regarded as a neutral color, and it goes with most colors. The best option is usually your pastel colors, especially pink and soft yellows. However, taupe can also work well with various shades of blue and green. Bold colors like fuchsia or turquoise can also work well with taupe. It all depends on the tone of taupe paint you are using.
How Can You Make Taupe Paint?
All you need to make a taupe color with paint, are your three primary colors. Place a small amount of blue, yellow, and red on a mixing surface, and then use a palette knife to mix all colors. You should land up with a dark brown. You then add white, which produces more of a brown-gray.
Where Can You Use Taupe in the Home?
The taupe color is versatile, and you can apply the color in any room in the home. The color can be used as your color theme and background, or it can be incorporated into other color schemes by using as an accent color.