Frank Stella – Kaleidoscopic Master of Geometric Abstraction
Frank Stella received early and widespread acclaim in 1959 for a series of casually indifferent, black-striped canvases that turned the expressive brushwork and psychological anxiety of Abstract Expressionism upside down. By concentrating on the formal aspects of art-making, the artist went on to produce more and more intricate pieces that appeared to obey a natural progression of vibrancy, scale, and tactility: first, by extending his original monochrome palette to vibrant colors, and later, by bringing other, non-painterly aspects onto the canvas to bring Frank Stella's paintings into the third dimension. Frank Stella's sculptures became an important part of his work, as did his printmaking and architectural structures. In this article, we will examine Frank Stella's biography and art.
Frank Stella's Biography
| | |
| --- | --- |
| Nationality | American |
| Date of Birth | 12 May 1936 |
| Date of Death | N/A |
| Place of Birth | Malden, Massachusetts, United States |
A prominent personality in American modernism, Stella's almost constant experimentation gave rise to movements including post-painterly Abstraction, Minimalism, and Color Field painting. Stella's Black Paintings series has carefully defined parallel black stripes created by gently applying house paint, marking a clear break from Abstract Expressionism.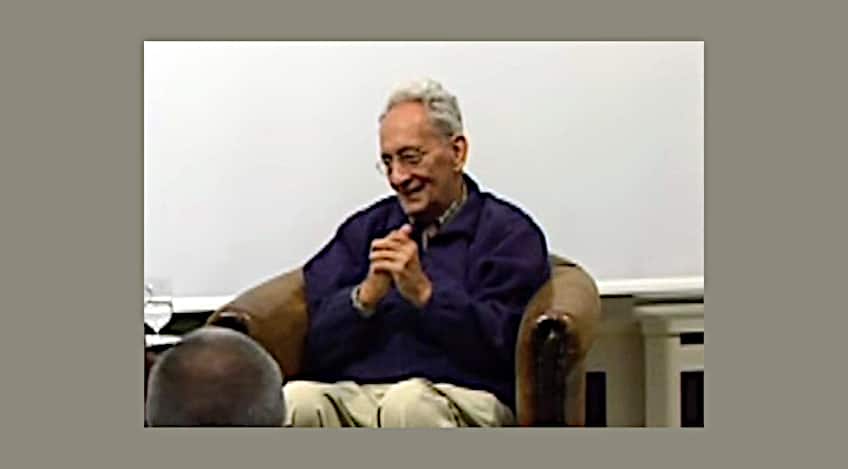 Photograph of Frank Stella taken in 2012; American Academy in Berlin, CC BY 3.0, via Wikimedia Commons
According to Stella, the striped pattern acts as a controlling mechanism that "forces illusionistic spaces out of the picture at a steady velocity".
This technique was used to disrupt the Renaissance-era belief that paintings were windows onto three-dimensional space by highlighting the canvas' flatness and bringing the viewer's attention to the fact that paintings are actually two-dimensional surfaces coated in paint.
Childhood
Stella was the eldest child of Italian-American parents. He started painting in his second year of high school at Phillips Academy, learning from an abstractionist painter who taught there, Patrick Morgan. Stella continued to study painting at Princeton University while also studying history.
Stella was exposed to the New York art scene by his Princeton instructors, artist Stephen Greene and historian of art, William Seitz, who took him to exhibits and helped shape his early creative sensibility.
Early Training
These excursions to New York galleries introduced Stella to painters such as Franz Kline,  Jackson Pollock, and, most importantly for Stella's later growth, Jasper Johns, whose geometric works of targets and flags influenced Frank Stella's artwork when he was at Princeton. Stella relocated to New York's Lower East Side after graduation, where he established a workshop in a disused jewelry store. Almost instantly, the young artist drew considerable notice from the art world. His early work, which used a monochrome palette and flat treatment of paint, signified a departure from the Abstract Expressionists' heavy, expressive brushstrokes.
Stella memorably described a picture as "a flat surface with color on it and nothing more", expressing his perspective of art as a means to an end instead of a depiction of psychological, mental, or physical qualities.
His early artworks, with a concentration on form instead of substance, are frequently recognized as initiating Minimalism. Stella coated surfaces in black house paint for his initial major series, the austere Black Paintings (1958-60), leaving untreated pinstripes in repeating, parallel designs. For his ground-breaking accomplishments, he received immediate acclaim at the age of just 23. Four were included in the Sixteen Americans exhibition which was held at the Museum of Modern Art, and one was bought for the institution's permanent collection. Leo Castelli, the legendary art dealer, started representing Stella in the same year.
Reserved for Leo Castelli by Devon Dikeou (1999); Dikeoucollection, CC BY 3.0, via Wikimedia Commons
Mature Work
Stella transitioned from his Black Paintings to his Copper Paintings (1961), for which he designed his own geometrically structured canvases and questioned the conventional rectangular format. However, he quickly started to embrace intricate circular patterns as well as a livelier palette, notably in the Irregular Polygon (1974) series. At this time, most of his work took inspiration from the stripe motif initially used in the Black Paintings. During this time, Stella also started exploring printing, a field of art he has studied ardently his whole professional life.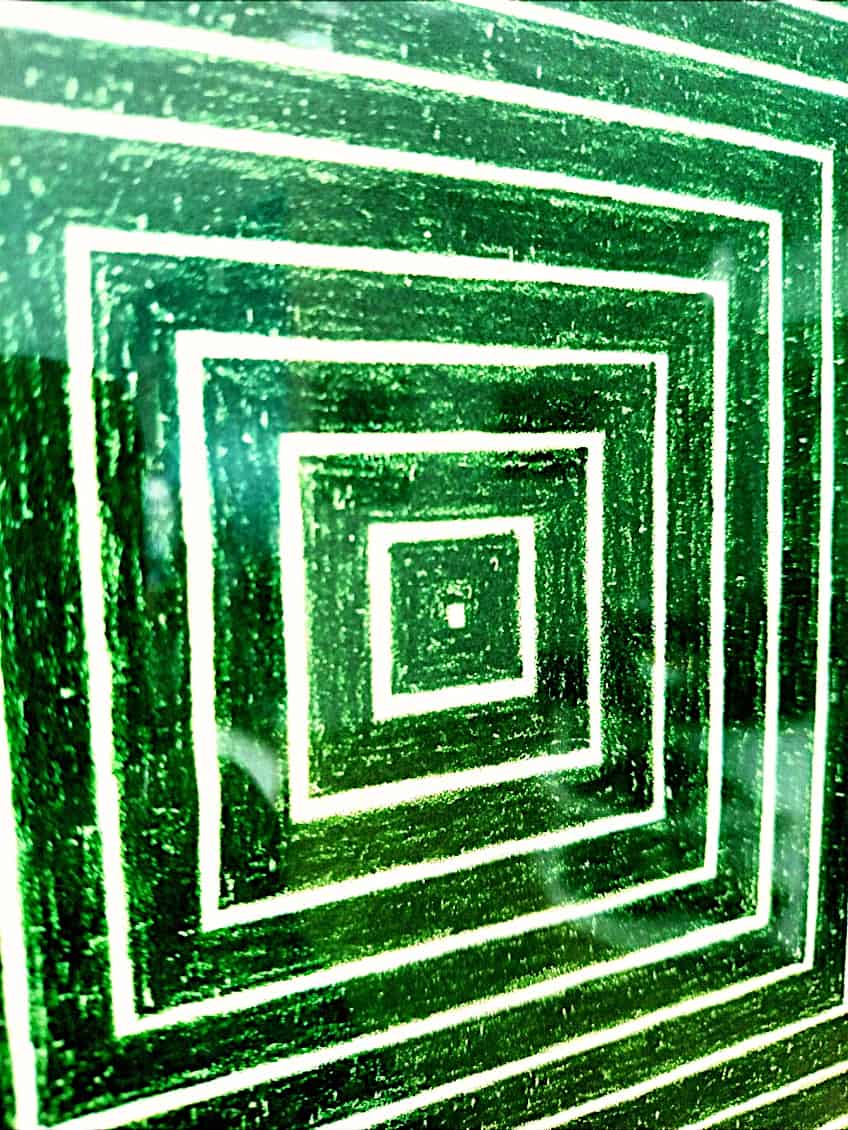 Detail of lithograph of Island No. 10 from the Benjamin Moore Series by Frank Stella (1971); Thad Zajdowicz from Altadena, California, USA, CC0, via Wikimedia
Stella had his first retrospective at the Museum of Modern Art in New York in 1970. He then received a second retrospective there 17 years later, being the only living artist to do so.
After this show, Stella continued to pursue new creative directions, this time extending the layered color bands in his earlier works by combining collages and relief into his works. He adhered felt, paper, and wood to the canvas for the Polish Village series (1973). Continuing along this path, his subsequent Indian Bird series (1979) included an assemblage of colored aluminum shapes sprouting from the wall, demonstrating his developing focus on three-dimensionality and dynamic texturing. He kept pushing the notion, producing sculptural works characterized by intricate tangles of arcs, loops, and spirals – artworks whose vibrancy stands in stark contrast to the more melancholy Black Paintings that had initially brought him to public attention.
Even Frank Stella's sculptures, according to the artist, are still paintings; "A sculpture is merely a painting ripped out and put up somewhere", he once remarked.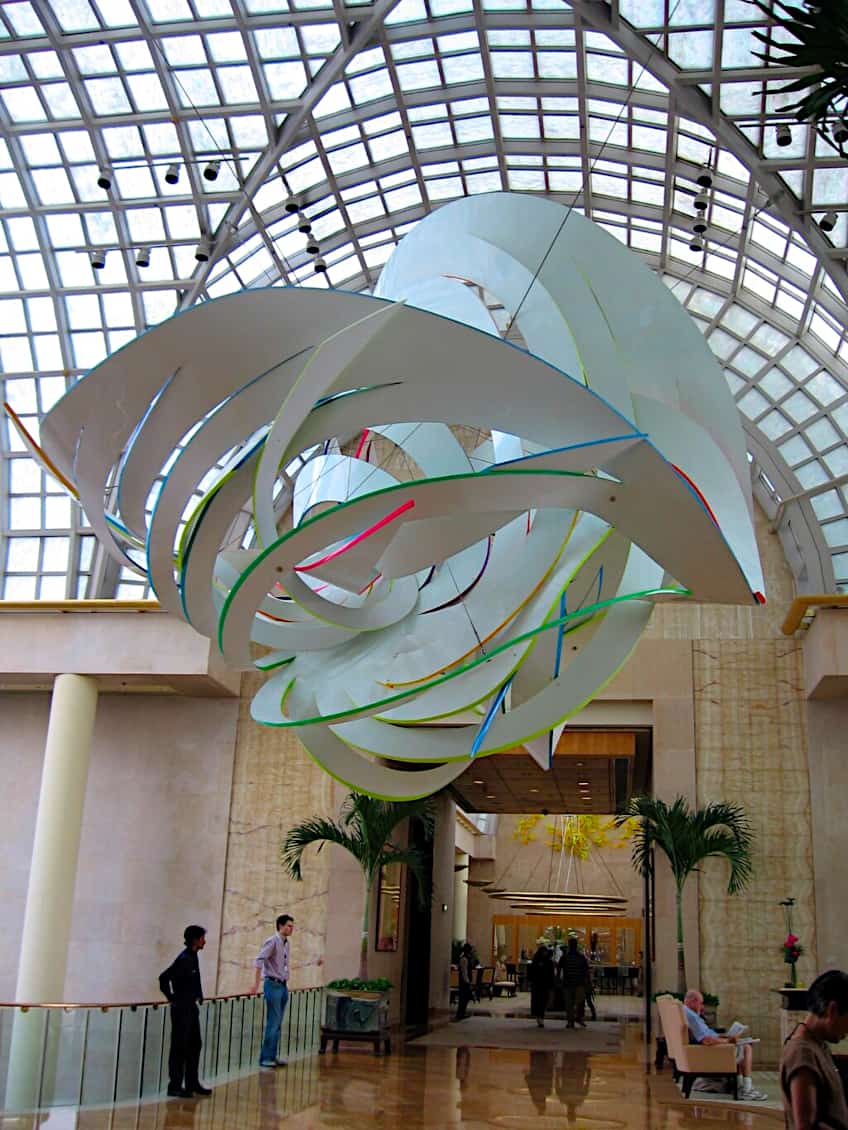 Cornucopia by Frank Stella (2000); Frank Stella, Copyrighted free use, via Wikimedia
Late Period
Stella produced a vast body of work from the mid-1980s to the mid-1990s in response to Herman Melville's Moby-Dick. During this period, Stella's paintings' progressively deep relief gave way to complete three-dimensionality, with sculptural shapes taken from pillars, cones, waves, French curves, and ornamental architectural components. Stella employed collages or maquettes to make these works, which were subsequently expanded and re-created with the use of helpers, industrial metal cutters, and computer technology. The artist's move from two-dimensionality towards three-dimensionality may be seen in his 1984 work The Science of Laziness. It is made of enamel, oil, and alkyd paint on canvas, aluminum, etched magnesium, and fiberglass.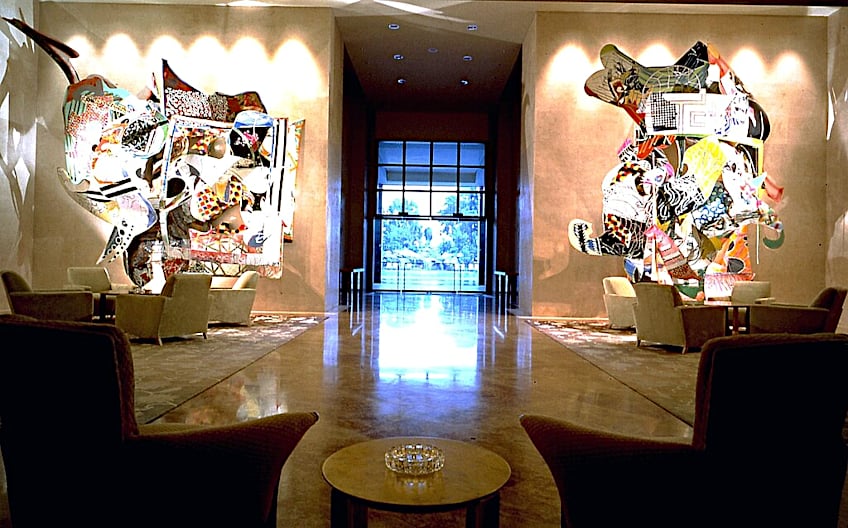 Two wall reliefs from Frank Stella's Moby Dick series in the The Ritz-Carlton Millenia Singapore (2011); Frank Stella, CC BY-SA 3.0, via Wikimedia Commons
Stella started creating free-standing artwork for public locations and exploring architectural concepts in the 1990s. For example, in 1993, he designed the whole ornamental scheme for Toronto's Princess of Wales Theatre, including a 10,000-square-foot mural.
His 1993 concept for a garden in Dresden was not realized. In 1997, he produced and managed the construction of the Stella Project, which serves as the focus of the Moores Opera House's theater and foyer at the University of Houston's School of Music. In 2001, he erected an aluminum bandshell in downtown Miami influenced by a hat from Brazil; Frank Stella's sculpture Prinz Friedrich von Homburg, Ein Schauspiel, 3X (1998-2001) was installed outside the East Building of the National Gallery of Art in Washington, D.C.
Prince Frederick Arthur of Homburg, General of Cavalry by Frank Stella (1999); Jan Tappenbeck, CC BY-SA 3.0, via Wikimedia Commons
His framed artwork The Scarlatti K Series (2006) was inspired by Domenico Scarlatti's keyboard sonatas and the works of 20th-century harpsichord musician Ralph Kirkpatrick, who popularized the sonatas. Scarlatti composed around 500 piano sonatas; Stella's collection now has approximately 150 compositions. Stella utilized the Horse Auction Mart building as his workshop from 1978 through 2005. During his nearly 30-year tenure as building steward, the façade was cleaned and repaired. The historic structure was declared a New York City Landmark in 2012, following a six-year effort by the Society for Historic Preservation. Stella divides his time between his West Village residence and his Newburgh, New York studio after 2005.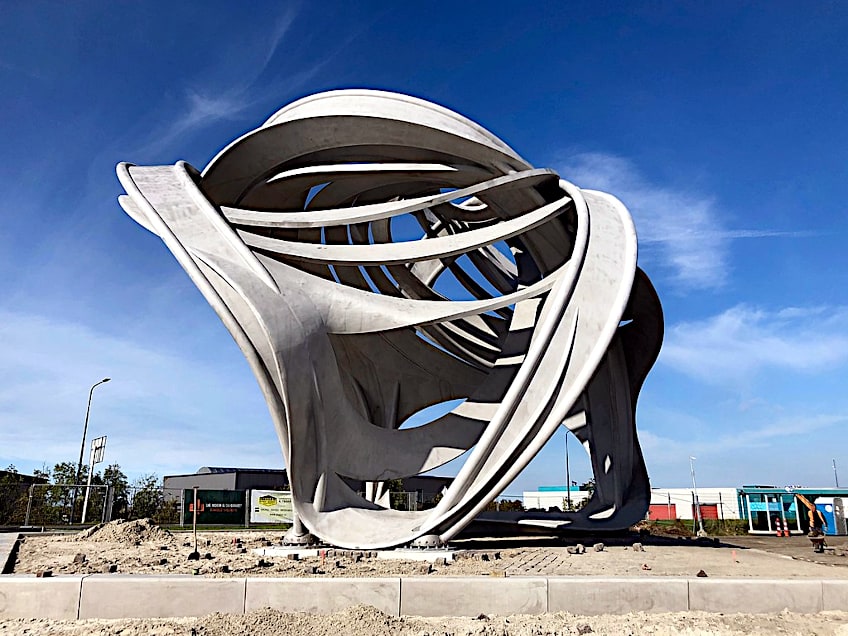 Broken Jug by Frank Stella (2001); Ytzen, CC BY-SA 4.0, via Wikimedia Commons
Stella began utilizing the computer as a creative tool to create stand-alone star-shaped sculptures at the turn of the decade. The resultant stars are frequently monochromatic, beige, black, or naturally metallic, with points that can be spindly lines, solid planes, or wire-mesh circuits.
Frank Stella's sculpture Jasper's Split Star (2017), made up of six miniature geometric grids resting on an aluminum foundation, was erected at 7 World Trade Center in 2021. When did Frank Stella die, though? Well, as of writing this article, he is still very much alive!
Accomplishments and Legacy
Frank Stella has been an outspoken supporter of robust copyright protection for creatives like himself. Stella wrote an Op-Ed for The Art Newspaper on the 6th of June 2008, criticizing a proposed US Orphan Works law that "removes the punishment for copyright infringement if the author of a piece, after a careful search, cannot be discovered".
He stated: "The Copyright Office assumes that infringers who conducted a "good faith, fairly attentive" quest for the copyright owners will be excused. Regrettably, it is entirely up to the offender to determine whether he conducted a good conscience search.
Stamp celebrating documenta x featuring a work by Frank Stella (1997); eingescannt von User:Delorian, Public domain, via Wikimedia Commons
Accomplishments
Only if a rights holder discovers the violation and then proceeds to federal court to assess if the infringer did not conduct a sufficient search may bad faith be demonstrated. Few creators can pay for the costs of federal litigation: in our nation, attorneys' fees far outweigh the licensing price for a typical painting or sketch". He felt that the Copyright Office plan would have a disproportionately detrimental, if not disastrous, impact on artists' ability to make a livelihood by selling copies of their work.
"It is profoundly alarming that the government is thinking about taking away their primary source of income—their copyrights", he went on to say.
The Black Paintings, which were created according to a planned, limited system imposed by the painter, were a significant trigger for Minimalist art in the 1960s. Minimalist painters developed abstract works defined by the use of repeating geometric, industrial-appearing designs devoid of all narrative or emotive significance, comparable to Stella's parallel stripes and clean handling of color. Stella was an early proponent of non-representational art, as opposed to paintings that alluded to underlying ideas, feelings, or storylines, and he continues to be one to this day. Stella concentrates on the fundamental aspects of an artwork form, color, and composition – by working according to the idea of "plane, line, a point within space, and volume".
Cones and Pillars (Part 1) by Frank Stella in Grosvenor Place, Sydney (1984-87); Whiteghost.ink, CC BY-SA 4.0, via Wikimedia Commons
Frank Stella gradually dismantled three-dimensional illusionism's devices; his formed canvases emphasized the "object-like" essence of artwork, whereas his asymmetrical Irregular Polygons investigated the pressure between the configuration of colors on the flat canvas's surface as well as the optical influence of the receding and advancing forms.
Caravaggio, an early 17th-century Italian artist, produced illusionistic "manipulations" that persuasively indicated that their subjects burst off the panel and into the viewer's environment. Several decades later, Stella took such advances a step further by practically expanding his paintings into the third dimension with his pictorial reliefs, which penetrated the viewer's space through the use of projected materials.
Legacy
Frank Stella is one of the most influential living painters, influencing the work of many modern American painters and genres. Even though he never considered himself a Minimalist, his Black Paintings cemented his place in art history by encouraging creatives such as Carl Andre to produce sculptural objects devoid of expressionistic content and distinguished by their industrial presence and presumably unidentified handling of repetitive geometric forms. Stella's color changes, investigation of circular patterns, and curved canvases impacted painters such as Kenneth Noland and acted as a catalyst for Post-Painterly Abstraction and Color Field painting.
Cones and Pillars (Part 2) by Frank Stella in Grosvenor Place, Sydney (1984-87); Whiteghost.ink, CC BY-SA 4.0, via Wikimedia Commons
Frank Stella's artwork was also influential on theorists and critics alike. "Where the Old Masters produced a perception of space into which one could envision walking, the illusion generated by a Modernist would be one into which one can see, can journey through, simply with the eye", Clement Greenberg memorably observed.
Greenberg got his conceptions of flatness, image plane consistency, and optical authenticity from Stella as well as other modernists of the period. Stella's theories influenced other notable theorists of the time, including Donald Judd, Carl Andre, and Michael Fried. Always the innovator, Stella has now ventured into the realm of NFT's.
Notable Frank Stella Artworks
Stella, perhaps one of the most prominent living American painters, explores non-literary storytelling through the formal characteristics of color, shape, and composition. "Abstraction does not have to be restricted to rectilinear or even basic curve geometry. It might have a narrative-impacting geometry. In other words, the forms might be used to create a story", he stated. "It wouldn't be a literal plot, but the forms and their interactions would give you a narrative feeling". Here is a list of some of the most notable Frank Stella Artworks.
| | | | | |
| --- | --- | --- | --- | --- |
| Artwork | Date Completed | Medium | Dimensions (cm) | Current Location |
| The Marriage of Reason and Squalor, II | 1959 | Enamel on canvas | 2,300 x 3,370 | The Museum of Modern Art, New York, USA |
| Harran II | 1967 | Polymer and fluorescent polymer paint on canvas | 304 x 609 | The Solomon R. Guggenheim Museum, New York, USA |
| Michapol I | 1971 | Mixed media on canvas | 238 x 320 | The Museum of Contemporary Art, Los Angeles, USA |
| Shoubeegi | 1978 | Enamel and glitter on metal | 243 x 330 | San Francisco Museum of Modern Art, San Francisco, USA |
Cones and Pillars (Part 3) by Frank Stella in Grosvenor Place, Sydney (1984-87); Whiteghost.ink, CC BY-SA 4.0, via Wikimedia Commons
Recommended Reading
Now that you have been introduced to Frank Stella's biography and works, maybe you are keen to learn even more about this amazing artist. To help you do so, we have created a list of book recommendations. They will provide even more info about Frank Stella's paintings and life.
Frank Stella: Painting into Architecture (2007) by Paul Goldberger
Frank Stella, an American artist, has been designing architectural constructions such as pavilions, a band shell, and museums since the early 1990s. This book traces Stella's formal concerns from Frank Stella's paintings to his sculptures that expand into architecture. Illustrations of the 25 pieces in the accompanying show, which range from small replicas to full-scale parts of a structure, are included. There are also photographs of works by architects who influenced Stella.
High quality catalogue for the exhibition at the Met
Charts the evolution of Stella's formal concerns into architecture
Includes photographs of architecture that informed Stella's ideas
View on Amazon
Frank Stella's Stars: A Survey (2021) by Frank Stella
From the earliest of Frank Stella's paintings to the most current Frank Stella sculptures, Frank Stella's artwork incorporates stars as both a maximalist and minimalist element. Frank Stella has always given close attention to patterns and geometric lines in his works as a sculptor, painter, and printer, producing creations that are alluringly kaleidoscopic in both form and substance with strong lines and curved canvases. This catalog, prepared for Stella's 2020 show at the Aldrich Contemporary Art Museum in Connecticut, focuses on the artist's persistent use of star forms.
Comprehensive overview of Stella's exploration of the star motif
Well-illustrated with installation shots of the accompanying exhibition
Ideal book for keeping up to date with Stella's ever-evolving artistry
View on Amazon
That concludes our look at Frank Stella's artworks and biography. Frank Stella's sculptures and prints, from minimalism to maximalism, never fail to fascinate the observer, no matter how complicated or simple they appear. Frank Stella is regarded as one of the most important American artists of his generation because of his mastery of arrangement, graphic modifications of geometry, and formal sweep of abstraction.
Frequently Asked Questions
When Did Frank Stella Die?
Many people wonder when Frank Stella died. This could be because he was born in the 1930s. However, the artist is still very much alive at present.
What Did Frank Stella Paint?
Frank Stella's artistic spectrum is astounding, from monochrome Black Paintings to colorful mixed-media pieces. Stella mostly dabbled in abstract painting between 1958 and 1965. The Black Paintings, which he made in the late 1950s, are one instance. Black Paintings were made out of bands of black paint that were neatly divided by tiny white lines. These paintings are a protest against the emotive colors promoted by abstract expressionism in every manner. Stella chose to do paintings with aluminum as his foundation material a year after the Black Paintings. Aluminum Paintings have the same thin stripes as their counterparts but are more brittle owing to the substance. As a consequence, lines and planes appear to expand eternally on the aluminum canvas, creating a geometric illusion. The painting blurs the distinction between a work of art and an industrial metal. Stella abandoned his harsh, minimalist works in the mid-1960s to produce the Irregular Polygon canvases.
Isabella studied at the University of Cape Town in South Africa and graduated with a Bachelor of Arts majoring in English Literature & Language and Psychology. Throughout her undergraduate years, she took Art History as an additional subject and absolutely loved it. Building on from her art history knowledge that began in high school, art has always been a particular area of fascination for her. From learning about artworks previously unknown to her, or sharpening her existing understanding of specific works, the ability to continue learning within this interesting sphere excites her greatly.
Her focal points of interest in art history encompass profiling specific artists and art movements, as it is these areas where she is able to really dig deep into the rich narrative of the art world. Additionally, she particularly enjoys exploring the different artistic styles of the 20th century, as well as the important impact that female artists have had on the development of art history.
Learn more about Isabella Meyer and the Art in Context Team.
Cite this Article