"The Treachery of Images" by René Magritte – An Analysis
A picture can say a thousand words, but one sentence can drastically change what a picture is saying. This is the case for the painting, This Is Not a Pipe (1929). It is also titled The Treachery of Images, and was painted by the Surrealist René Magritte. Below, this article will discuss and decode why this imagery is indeed treachery.
Artist Abstract: Who Was René Magritte?
René François Ghislain Magritte was born in Belgium in the city of Lessines. His birth date was November 21, 1898, and he died on August 15, 1967, from pancreatic cancer. While he became a famous Surrealist painter, he also painted in different styles in his early days, from Impressionism, and Cubism, to Futurism. He also did work as a draughtsman and designer in the advertising field. He was influenced by artists like the metaphysical artist Giorgio de Chirico and was in turn an influence on art movements like Pop Art. His paintings include The Lovers (1928), Golconda (1953), The Son of Man (1964), and Man in a Bowler Hat (1964).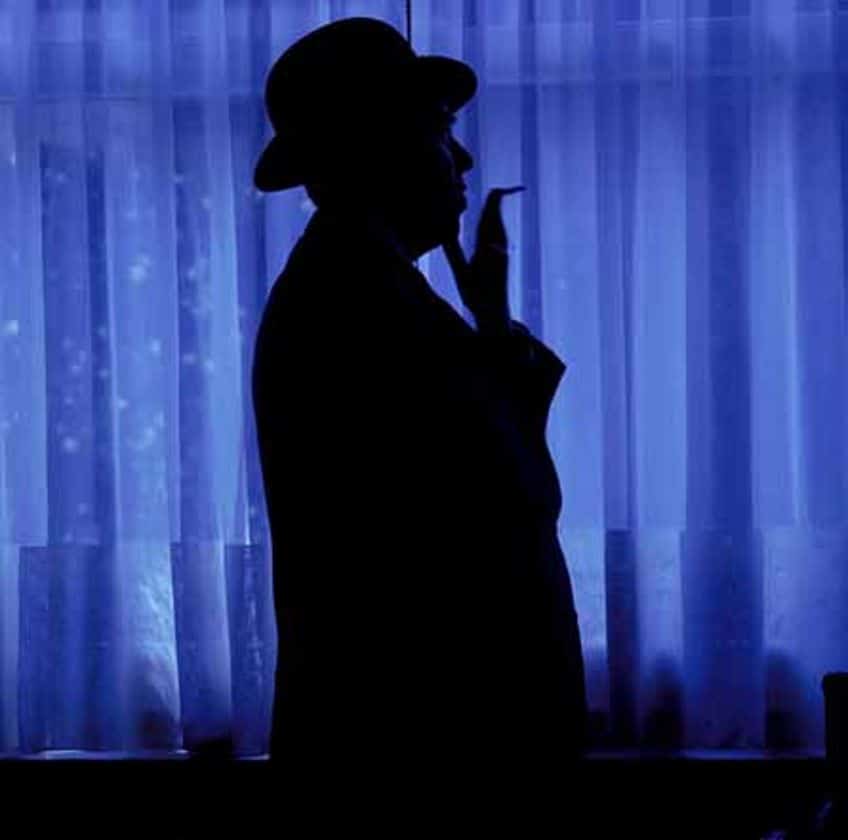 René Magritte (1967) by Lothar Wolleh; Lothar Wolleh, CC BY-SA 3.0, via Wikimedia Commons
The Treachery of Images (1929) by René Magritte in Context
| | |
| --- | --- |
| Artist | René Magritte (1898 – 1967) |
| Date Painted | 1929 |
| Medium | Oil on canvas |
| Genre | Genre painting |
| Period/Movement | Surrealism |
| Dimensions (meters) | 60.33 x 81.12 |
| Series/Versions | N/A |
| Where Is It Housed? | Los Angeles County Museum of Art, Los Angeles, United States |
| What It Is Worth | The price is uncertain, but it was reportedly purchased from funds from the Mr. and Mrs. William Preston Harrison Collection |
In the following The Treachery of Images analysis you will learn about René Magritte's most famous rendition of a pipe. However, it is also not a pipe, or as the artist claims in French, "Ceci n'est pas une pipe", which translates into English as "This is not a pipe".
The contextual analysis will cover the socio-historical details around this oil on canvas and look at questions about when Magritte painted it, what may have inspired it, and how it inspired other theorists who attempted to decipher it.
The formal analysis will then explore Magritte's artistic style by discussing the subject matter and the art elements and principles and how these create the composition.
Contextual Analysis: A Brief Socio-Historical Overview
Why did René Magritte name his painting The Treachery of Images? The word "treachery" relates to ideas of deception, and in this case, was Magritte touching on how images can be deceiving, and, through words, he shone a light on this deception? It might be mind-boggling, but this idea is at the heart of Magritte's famous pipe painting.
Simply stated, René Magritte painted an image of a smoking pipe on a canvas, which might unconsciously be viewed by us, the viewers, as being a pipe. Is there more consideration on our part about the pipe in terms of questioning the realness of the pipe, distinguishing the two-dimensional from reality?
This leads to the question – do we question the realness of objects, especially when they are presented on a two-dimensional surface? Do we forget the two-dimensional surface that merely becomes a vehicle for a two-dimensional replica based on something in real life? Do we deem the two-dimensional appearance of something as real?
Magritte brought the realness of an object, a smoking pipe, to life by stating what the depiction was not. He did this through his words in French, Ceci n'est pas une pipe, which translates to English as "This is not a pipe". He reminded us to look beyond our superficial identification with an image and what the reality really is behind it.
René Magritte has been widely quoted as saying in The Treachery of Images painting that he would be "lying" if he wrote "This is a pipe" in his painting, and that it was a "representation" of a pipe.
He also posed the question if the pipe could be stuffed, and the undoubted answer is, and always will be, no. Interestingly, René Magritte also wrote the article Les Mots et Les Images (1929) in the journal La Révolution Surréaliste (1924 – 1929). The article presented 18 sketched images with text below each, exploring the idea of how language and the visual interact with one another, the concept that the artist conveyed in This Is Not a Pipe painting. The Treachery of Images by René Magritte was reportedly first exhibited at the Galerie Le Centaure in Brussels, Belgium, in 1929. The artist was also contracted with the gallery from 1926 until around 1930.
Other Versions of Magritte's Pipe
Magritte reportedly painted more than one pipe with his first iteration being from 1929. The other versions were namely, The Tune and Also the Words (1964), otherwise in French, L'Air et la Chanson, which is a gouache on paper and measures 36.2 by 54.8 centimeters. It is housed at the Art Institute of Chicago in Chicago, Illinois in the United States.
In this gouache version, Magritte depicted the popular pipe with the cursive words below it, "Ceci n'est pas une pipe", however, there appears to be more embellishment around the pipe, a light brown decorative border that appears almost wood-like in texture.
The pipe itself is against a beige-colored background, and this is against an overall dark bluish background, making it appear as if it is a template of sorts. The pipe appears to be lit and there is tobacco in its bowl with smoke emanating from it.
Magritte's other version, titled The Two Mysteries (1966), or in French Les Deux Mysterѐs. It is an oil on canvas and measures 65 by 80 centimeters. It is part of a private collection. Magritte depicted this oil version as if in an unknown interior space with what appears to have wooden flooring and a large expanse of a light purplish wall. In the top left section of the canvas is a large dark brown pipe against the wall.
In the lower right quadrant of the canvas is a small easel with a painting on it that depicts Magritte's pipe with famous words, "Ceci n'est pas une pipe". It is almost like a painting within a painting, so to say, and as the title suggests, "two mysteries".
Magritte also created a black and white etching titled, Ceci n'est pas une pipe (L'air et le chanson) (1962). It measures 11.5 by 14.7 centimeters. It depicts Magritte's pipe as the central image with the famous words in French "Ceci n'est pas une pipe", otherwise in English, "This is not a pipe".
The words are written in capital letters and not in the usual cursive format, and Magritte's signature is in the lower right corner.
The background consists of black lines moving around the outer edge of the canvas and becomes sparser as it nears the center, which reveals larger white areas. This creates a patterned backdrop for the subject matter, which is the image of the pipe and the words below it.
René Magritte's The Key to Dreams (1930) is a painting from another series he created where he divided the canvas into blocked sections, each with a painted image in it. Underneath each image is a written word that does not quite match with what the image is.
This series is reminiscent of The Treachery of Images painting where the meaning of things is questionable, which makes reality questionable. Furthermore, the artist also touches on ideas of the subconscious. Reportedly, the above painting was inspired by dream interpretations based on a Greek text.
The images and text that appear in this artwork consist of an egg with "L'Acacia", a black heeled shoe with "La Lune", a black hat with "La Neige", a burning white candle with "Le Plafond", a glass with "L'Orage", and a hammer with "Le Désert".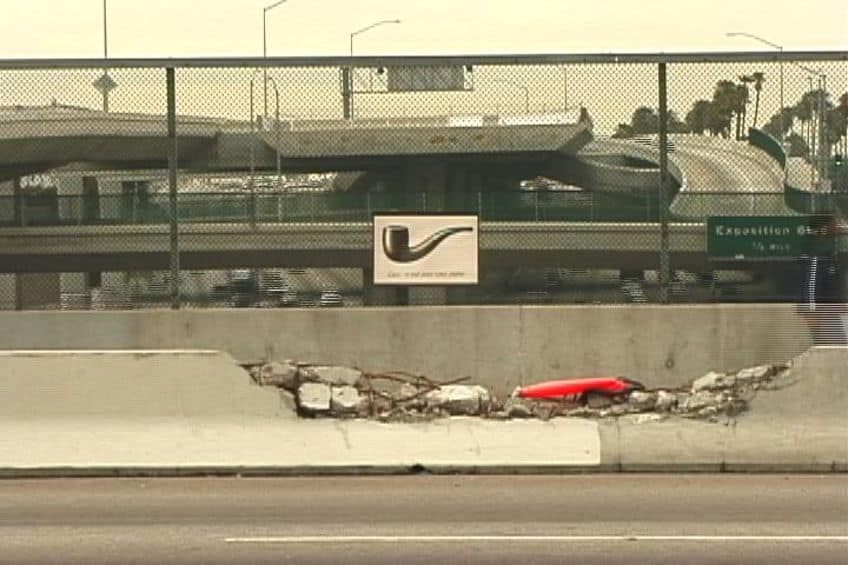 The Treachery of Images (1929) by René Magritte; René Magritte, CC BY 2.0, via Wikimedia Commons
The above examples also illustrate the Surrealist characteristics in René Magritte's art. This included the exploration of the unconscious/subconscious involving imagery that would appear as straight from a dream, or nightmare, but undoubtedly from a realm in the mind beyond known reality.
Surrealism was active during the 1920s and the primary ideas of this art movement related to dream-like imagery. Artists were influenced by a range of other artists like Giorgio de Chirico who pioneered Metaphysical art, Hieronymus Bosch, and psychoanalysts like the Austrian Sigmund Freud.
Magritte's artwork has been described as "hyper-real" because of the attention to detail in the visual art elements, however, the subject matter would not be "realistic". For example, Magritte's other paintings like The Son of Man (1964), depict a suited male figure standing, facing us the viewers, but there is a floating green apple in front of his face, concealing his features.
Various sources have suggested two possible influences on Magritte's pipe and why he chose the format of the artwork.
These include the quip "Ceci n'est pas de L'Art", which Magritte reportedly read in an art gallery. An important note to be aware of is that the information regarding this appears to be minimally available and thorough academic research is encouraged.
Another possible inspiration could have originated from the publication titled Vers une Architecture ("Towards an Architecture") (1923) by Le Corbusier, who was a well-known architect, and apparently, Magritte enjoyed his work.
A Pipe in Theory and Pop Culture
The Treachery of Images by René Magritte became popular among theorists and artists alike. For example, the renowned French philosopher Michel Foucault, who wrote his essay titled This Is Not a Pipe (1973), theorized and discussed the meaning of Magritte's famous pipe, how it is not a pipe, and the intricate complexities that exist between language and representation.
One of Foucault's main points about Magritte's painting describes it as a "calligram" that the artist "secretly constructed, then carefully unraveled". A calligram is an image created by words, for example, think of the image of a pipe and words all positioned in such a manner that creates the shape of a pipe.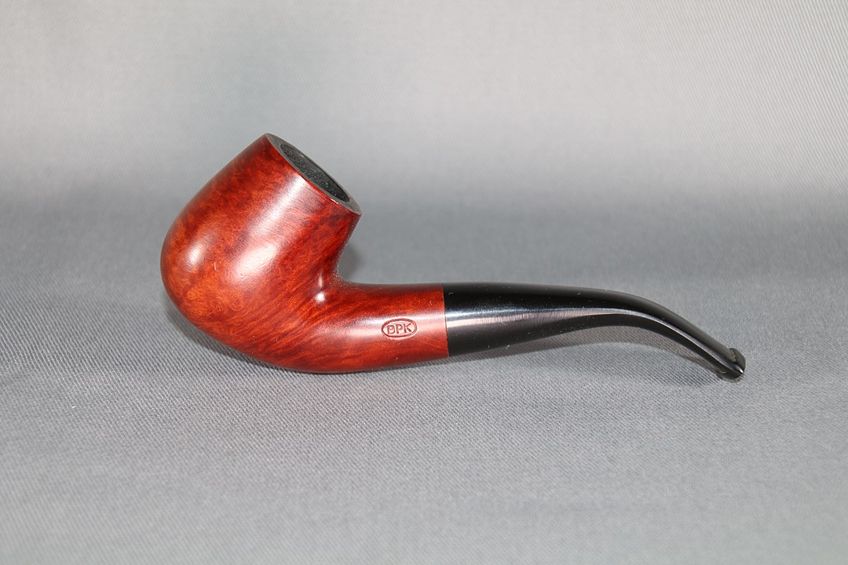 Bent (Billard) shape smoking pipe (2019); MartinMerinsky, CC BY-SA 4.0, via Wikimedia Commons
Magritte's art also influenced artists and art styles like Conceptual and Pop Art, notably artists like John Baldessari, who was a Californian-born Conceptual artist active during the 1900s. His artworks from his Goya Series (c. 1990s), although also influenced by the Spanish artist Francisco Goya, illustrate his utilization of imagery and words, and the interrelation created by these placements.
Formal Analysis: A Brief Compositional Overview
The following section of The Treachery of Images analysis will take a closer look at the painting itself and the subject matter being depicted, which in this case consists of both image and text. The art elements, namely color, texture, line, shape, form, and space will also be discussed as these are often described as the "building blocks" of a visual composition. An interesting point to note is that Magritte's paintings have been compared to the appearance of advertisements due to its clarity and format.
This is something to keep in mind while you read more about the artist's famous image of a pipe, noticing the image with the text as if you are paging through a magazine.
Subject Matter: Visual Description
The Treachery of Images by René Magritte is not a busy painting. It depicts a wooden smoking pipe as the central and only image against a neutral, beige-colored, background. The pipe is dark brown at its bowl and shank area with a thin gilded strip that separates it from the black stem, bit, and lip area.
The image of the pipe fills almost two-thirds of the canvas with partial open areas around it except for the lower third portion of the canvas where there are visible words. This third portion of the composition depicts the famous French words in black, and in cursive format, Ceci n'est pas une pipe, which means "This is not a pipe" in English. René Magritte's small signature is visible in the lower corner to the right side of the composition.
Color
The color scheme of The Treachery of Images by René Magritte is neutral and consists mostly of beiges, browns, and black, which also creates an earthy appearance without any other bright colors to create contrast. The image of the pipe itself has dark brown and black colors while the French text underneath it is black. The background is a lighter beige color, which almost sets the backdrop for the main subject matter, which is the image of the pipe and words.
Texture
René Magritte created a smooth surface texture in The Treachery of Images painting, in other words, his brushstrokes appear smoothly and evenly applied. The brushstrokes also imply the tactile qualities of the subject matter, which is the image of the pipe. With the utilization of other art elements like color and highlights, Magritte depicted the wood of the pipe as smooth and with a glossiness, which gives it more a realistic appearance close to how it would appear in real life.
However, remember, this is not a real pipe!
Line
There are naturalistic and organic lines that delineate the subject matter in The Treachery of Images by René Magritte. These occur mostly from the curved lines that create the shape of the pipe including the curves from the cursive format of the words below it.
Shape and Form
Like the naturalism mentioned in the types of lines above, the shape of the image of the pipe in The Treachery of Images by René Magritte also appears organic due to the irregularity/asymmetry of the curves that compose it. Although the pipe depicted is a man-made object, it can still appear organic, so to speak, due to its more free-flowing shape as compared to more geometric or angular shapes that would provide a symmetrical appearance.
Furthermore, the image appears two-dimensional and flat against the neutral background with minimal suggestion of three-dimensional form except for the pipe's chamber, which is depicted from a slight angle to depict its opening, which appears as a sliver of a thinned horizontal ovular shape.
Space
The space in The Treachery of Images by René Magritte is two-dimensional as there is no indication of a three-dimensional space beyond the image of the pipe. You can also say that the image of the pipe and text is the positive space, and the neutral background becomes the negative space.
A Pipe Parading as a Pipe
The Treachery of Images by René Magritte is a conundrum of a painting, you can say. It is a play between the visual and textual and how both inform one another's meanings. It is an example of how language can alter perceptions, inform understanding, or misunderstanding.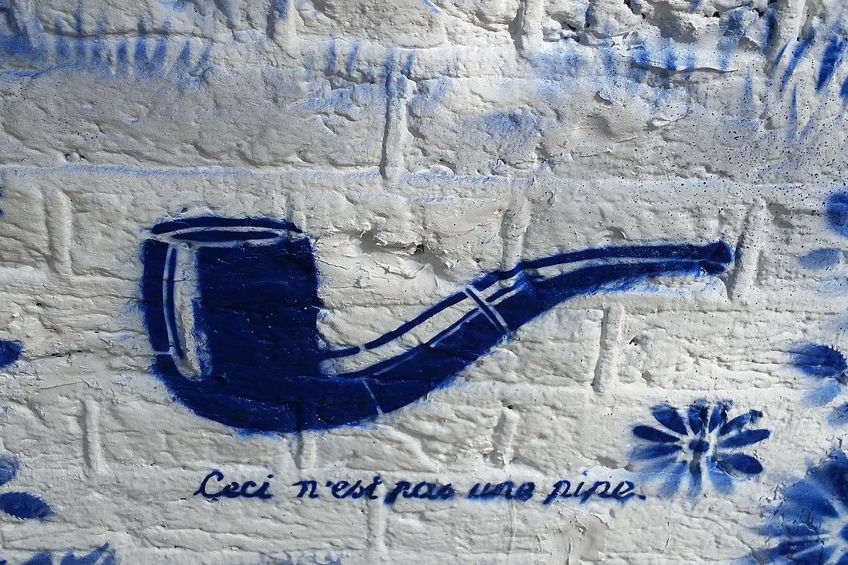 Graffiti of The Treachery of Images by René Magritte (2018); Ceescamel, CC BY-SA 4.0, via Wikimedia Commons
The Treachery of Images has been a favored topic of scholarly debate, and this article touched on some of the key aspects explored around the philosophical questions that surround the reality of Magritte's smoking pipe and why he claimed that it is not a pipe – Ceci n'est pas une pipe.
From the pipe's inception in the early 1900s to the contemporary 21st century, Magritte's clever quip – "Ceci n'est pas une pipe" – continues to inspire many. It has become a template for many to fashion their own play on reality, which leaves you to question what you are seeing, whether it is a painting, a pipe, or a painting of a pipe – only you can know what is true for you.
Frequently Asked Questions
Who Painted the Pipe?
The famous pipe painting was created by the Surrealist artist, René Magritte. It is an oil on canvas and is titled The Treachery of Images (1929). In French, it is titled La Trahison des Images.
What Does The Treachery of Images by René Magritte Mean?
René Magritte's painting, The Treachery of Images (1929), is a play on the interpretations and connections made between language and visual imagery.
Where Is René Magritte's The Treachery of Images Located?
The oil on canvas by René Magritte, The Treachery of Images (1929), is housed at the Los Angeles County Museum of Art in Los Angeles, the United States.
Alicia du Plessis is a multidisciplinary writer. She completed her Bachelor of Arts degree, majoring in Art History and Classical Civilization, as well as two Honors, namely, in Art History and Education and Development, at the University of KwaZulu-Natal, South Africa. For her main Honors project in Art History, she explored perceptions of the San Bushmen's identity and the concept of the "Other". She has also looked at the use of photography in art and how it has been used to portray people's lives.
Alicia's other areas of interest in Art History include the process of writing about Art History and how to analyze paintings. Some of her favorite art movements include Impressionism and German Expressionism. She is yet to complete her Masters in Art History (she would like to do this abroad in Europe) having given it some time to first develop more professional experience with the interest to one day lecture it too.
Alicia has been working for artincontext.com since 2021 as an author and art history expert. She has specialized in painting analysis and is covering most of our painting analysis.
Learn more about Alicia du Plessis and the Art in Context Team.
Cite this Article