"In that privileged place, reality and the sublime dimension almost come together". This is how Salvador Dalí described his painting, The Great Masturbator, which he painted in 1929, a year filled with new developments in his life. In this article, we will discuss this painting in more detail.
Artist Abstract: Who Was Salvador Dalí?
Salvador Dalí was born on May 11, 1904, in the Spanish town called Figueres. He had two other siblings, a brother, and a sister, but his brother died before he was born. Dalí started art at an early age and enrolled at the Real Academia de Bellas Artes de San Fernando in Madrid. He traveled to Paris in 1926 and visited Pablo Picasso. In 1929 he met Gala, whom he married.
Dalí immersed himself in a diversity of art, studying classical art as well as modern art. He was also significantly influenced by the psychoanalytical theories of Sigmund Freud.
He joined the Surrealism art group in 1929 but was dismissed in 1934. Throughout his art career her became famous for his fantastical and often perverted imagery as well as his eccentric personality, he held numerous exhibitions in Europe and America and published several books. He died on January 23, 1989.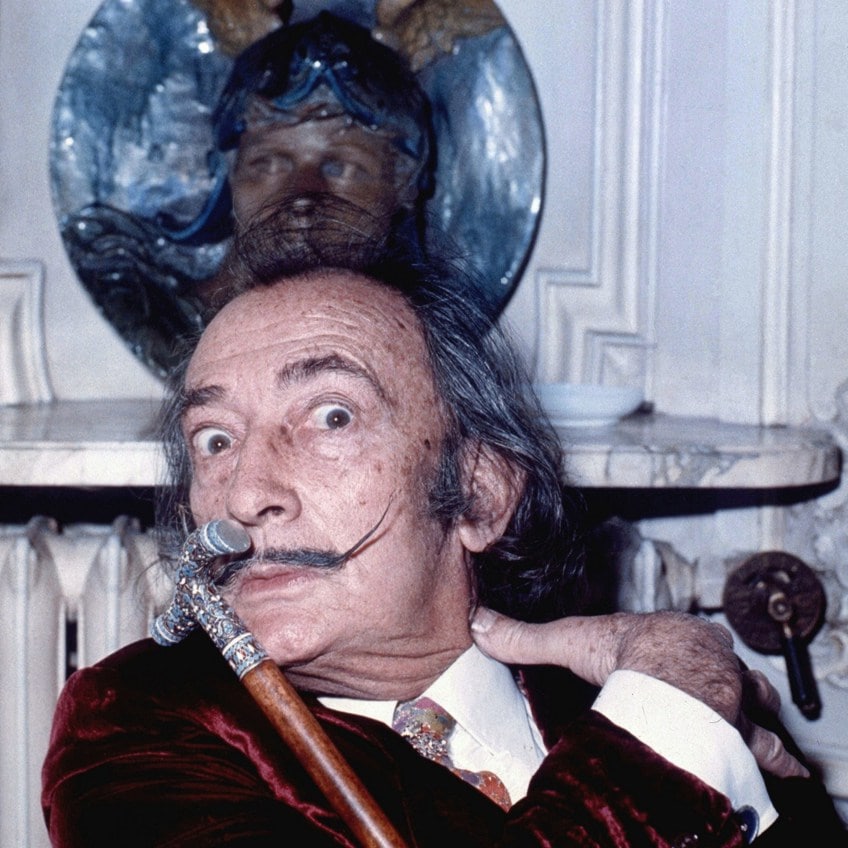 Portrait of Salvador Dalí, taken in Hôtel Meurice, Paris, 1972; Allan warren, CC BY-SA 3.0, via Wikimedia Commons
The Great Masturbator (1929) by Salvador Dalí in Context
Below we will discuss The Great Masturbator by Salvador Dalí in more detail, starting with a contextual analysis of the symbolism and influences behind his work and where he was in his life when he painted it. We will then explore a formal analysis, discussing Dalí's subject matter and stylistic approaches to the artwork.
| | |
| --- | --- |
| Artist | Salvador Dalí |
| Date Painted | 1929 |
| Medium | Oil on canvas |
| Genre | Symbolic/Autobiographical painting |
| Period / Movement | Surrealism |
| Dimensions | 110 x 150 centimeters |
| Series / Versions | N/A |
| Where Is It Housed? | Museo Nacional Centro de Arte Reina Sofía, Madrid |
| What It Is Worth | Never sold |
Contextual Analysis: A Brief Socio-Historical Overview
When Salvador Dalí painted The Great Masturbator in 1929, he was 25 years old and seemingly steeped in a fantastical and phobia-filled life. There were several notable experiences, or influences, that contributed to this painting and the many motifs that make it the Surrealist masterpiece it is today.
However, we will need to backtrack a few years earlier to Dalí's childhood, where it all started. The "it" is numerous phobias. Reportedly, when Dalí grew up he had a fear of grasshoppers and throughout his life, a phobia for insects crawling on his skin, otherwise known as "delusional parasitosis".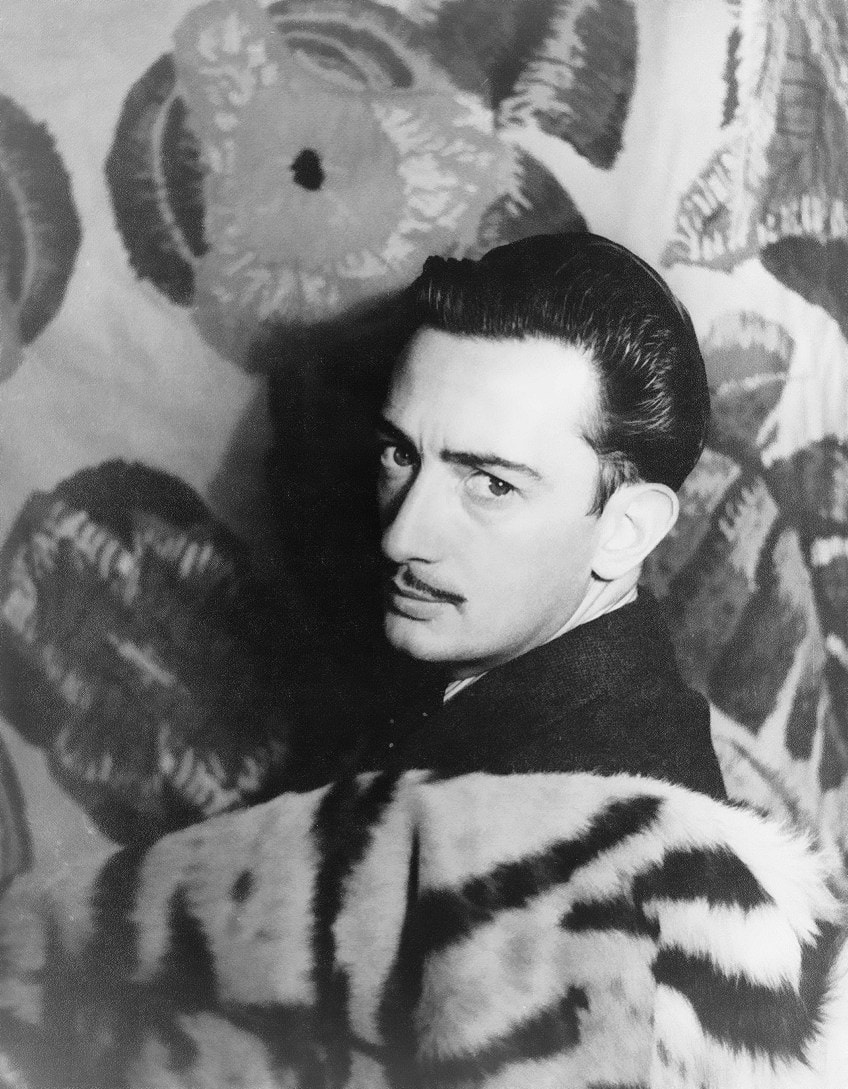 Salvador Dalí in 1939; Carl Van Vechten, Public domain, via Wikimedia Commons
While these were not all he experienced, he left us visual clues through the many fantastical motifs in his Surrealism artworks. These included insects like ants, grasshoppers, snails, crustaceans, and other animals like elephants, fish, and lions, among others. We will see some of these in The Great Masturbator painting; for example, the ants and the grasshopper.
These also symbolized ideas of decay and the aversion towards sex and what has been extensively referred to as his "sexual anxiety".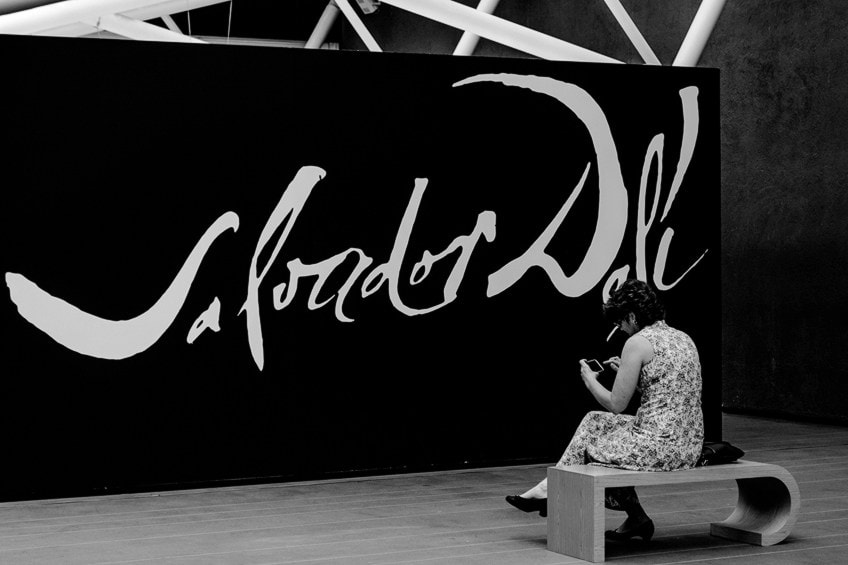 A Salvador Dalí gallery in São Paulo, SP, Brasil; paulisson miura from Cuiabá, Brasil, CC BY 2.0, via Wikimedia Commons
This also brings us to another childhood experience, when Dalí's father reportedly showed him a book about venereal diseases. This experience left a negative imprint on the artist's mind, and he developed an aversion toward sexual intercourse and female genitalia. Again, he leaves us visual clues about this in his artworks through various motifs like the insects mentioned above, but also others like eggs and explicit sexual imagery.
Going back to the year 1929, which was the year Dalí joined the Surrealists art group, the artist met a significant female figure who became, as he described her, his "oxygen" – Gala, whose full name was Elena Ivanovna Diakonova.
It was reportedly during August of 1929 when Gala and her husband, Paul Éluard, who was also a Surrealist and a poet, visited Dalí in Spain. Gala and Dalí hit it off, so to say, and started an affair; she left Éluard and married Dalí in 1934. She has been described as Dalí's "muse" and has been an influential factor in his paintings' subject matter, especially related to his sexuality.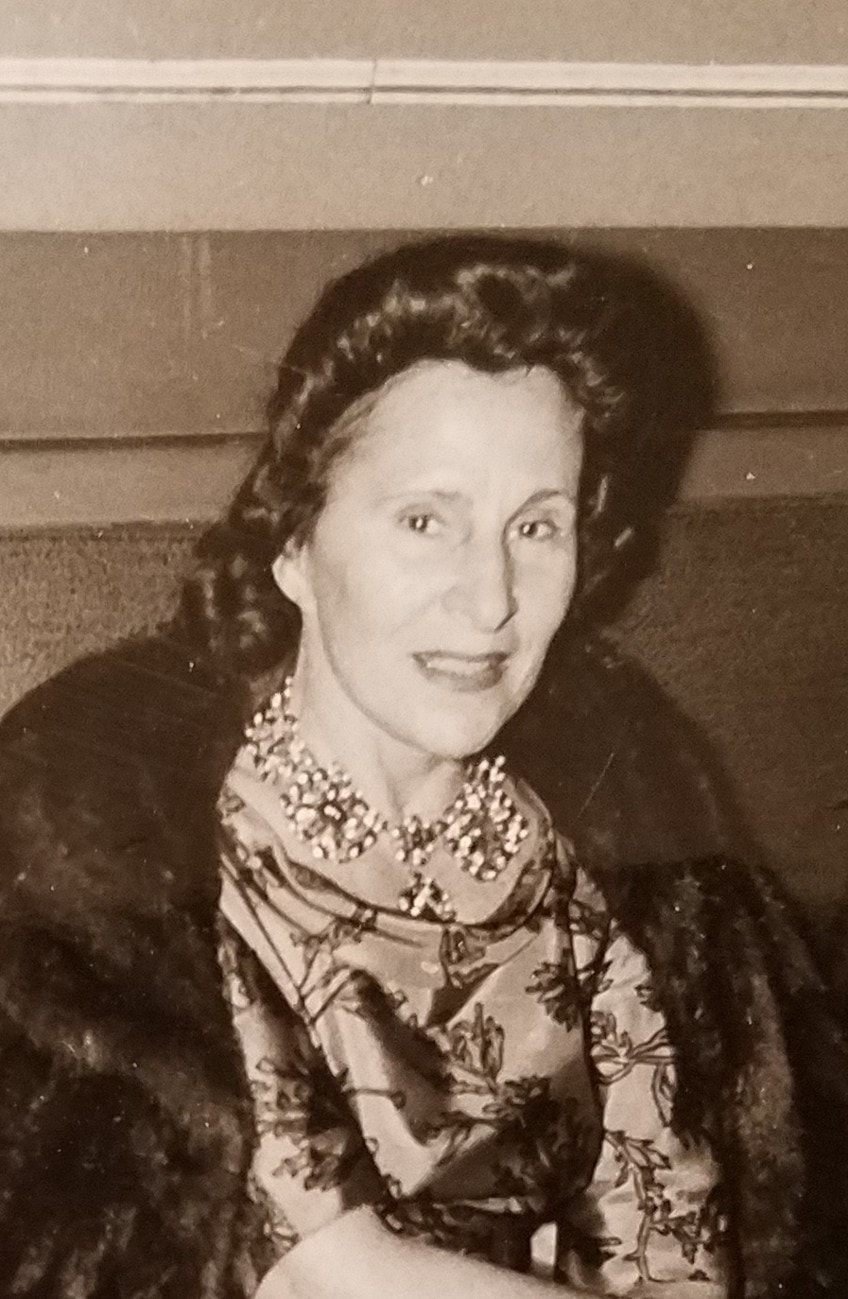 Gala Dalí; Fen Labalme, CC BY-SA 2.0, via Wikimedia Commons
Many art sources about Dalí's life state that he was a virgin when he met her and preferred what is termed "onanism", or masturbation, which he alludes to in his artworks including The Great Masturbator, of which the title says it all. Nevertheless, Gala was a force of nature who seemingly upended his notions and experiences of sexual intercourse.
Reportedly, the main image in the foreground of The Great Masturbator was inspired by a rock formation at Cap de Creus in Catalonia, which Dalí described as his "permanent inspiration" and "the only place in the world, too, where [he feels] loved".
He further explained: "When I painted that rock that I entitled 'The Great Masturbator', I did nothing more than render homage to one of the promontories of my kingdom, and my painting was a hymn to one of the jewels of my crown".
The Great Masturbator painting was part of Dalí's solo exhibition at the Goemans Gallery in Paris in November 1929, alongside several other artworks like the notable The Enigma of Desire (1929) and The Lugubrious Game (1929), all of which he reportedly finished "after summer". The Enigma of Desire was reportedly his first sold artwork, and he never sold The Great Masturbator painting. The latter was kept as part of the artist's private collection.
Formal Analysis: A Brief Compositional Overview
Below, we will look at The Great Masturbator painting in more detail, starting with a visual description of the painting followed by a discussion of the formal art elements that compose the painting.
Visual Description: Subject Matter
In The Great Masturbator painting, there are several, almost biomorphic, shapes set in what appears to be an oceanic desert-like landscape with two-thirds of the background composed of a blue sky. Meeting us right in the center is a large formation with several figurative resemblances.
The left side looks like a person's head and face in profile, we can see one closed eyelid and a colorful array of eyelashes, some hair on the back of the formation denoting a head, which also has a fishhook attached through the skin with what appears to be a piece of skin dangling from it, and a nose, all of which is facing the ground; the nose's tip is touching the ground.
This face is believed to be Dalí's self-portrait, often described as an "autobiographical" painting, we will notice the resemblance to the artist.
The right side of the formation depicts two clearly visible figures, a woman, believed to be a depiction of Gala, and a man assumed to be Dalí. The woman is seemingly growing out of the formation, her nude upper shoulders, neck, and head are visible, and she appears to be ready to perform the act of fellatio for the male figure standing next to her.
We cannot see the male figure's head or feet, but the rest of his figure is in view. His lower legs and feet appear to be growing out from or attached to part of the formation's structure. There are also cuts around his knees. Attached to the belly of this formation is a large grasshopper seemingly suckling on the underside of it. There is a long string hanging from its left hind leg. There are also clusters of ants on the insect's abdomen, as well as on the formation.
There are numerous other scattered objects around the landscape and on the formation.
For example, in the formation, there are several rocks balanced on top of each other, and one shell in between, there is a recess in the formation with shells in it, there is a small head of what appears to be a lion with its tongue sticking out, there is a small egg shape on the woman's collarbone, and a large lily in front of her chest.
In the landscape, we will notice another larger egg shape with two other shapes that appear flat, which are possibly rocks. There are two figures standing under the rock formation and the large wing of the grasshopper. One figure appears abstract, almost like a craggy rock in the shape of a figure, tenderly held by the other figure, whose head looks like a golden egg. Just behind them is a craggy rock lying on the sandy landscape.
To the left, in the background, there is a white figure walking into the barren and silent distance, its long shadow reaching even further ahead stopping at what looks like two smaller white figures, who are easy to miss if you do not look closely. To the right of the composition, there are branches or roots creeping their way from an unknown source up the formation, changing into the same color as the formation, from a blue to a creamy beige.
An interesting fact about this painting is its resemblance to the painting The Garden of Earthly Delights (c. 1490-1500) by the Netherlandish painter Hieronymus Bosch. In the midline of the left panel, to the right border, we are able to deduce, also, a rock formation that looks like a head, similar to Dalí's head, with elongated eyelashes, an eccentric mustache, and a sharp nose.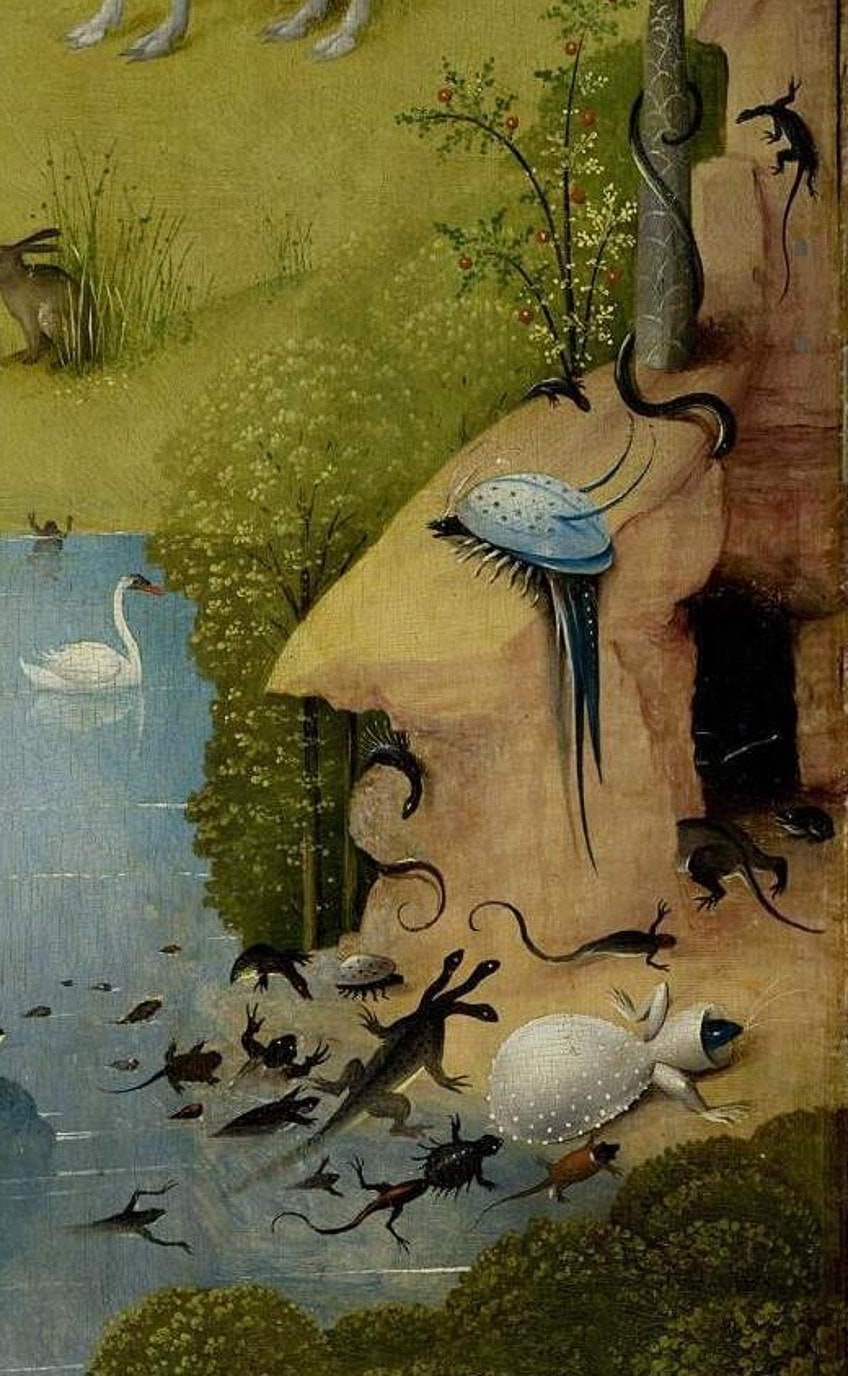 A detail of the middle panel of Hieronymus Bosch's The Garden of Earthly Delights (c. 1490-1500); Hieronymus Bosch, Public domain, via Wikimedia Commons
Color and Light
Painted in oils on canvas, there is a harmony of color created in The Great Masturbator painting due to the neutral, softened, warm, and cool color combinations. The formation and figures are rendered in creamy skin tones, with various hints of white from the figures and objects like the lily, the eggs, and the rocks. There are some beige-brown, gray, and brighter colors like yellow, blue, and red on the eyelashes and the red blood on the standing figure's knees.
A strong light source is suggested by the starker, contrasting, black areas denoting the cast shadows of the various figures and objects.
This light source is out of our view, but it could be the sunlight coming from the front portion of the composition. The sky is depicted in various blues; the upper portion of it is a brighter blue compared to the lower portion, which is more white and light blue.
Texture
The texture in this painting appears smooth with various implied textures that give the figures and objects more character. For example, the patterns on the rocks, the smooth skin of the woman, which gives her a sensuality, and the streaks of paint suggest the hair on the head to the left, furthermore, this appears seemingly patterned from afar, but when looking at it closer it looks like strands of hair.
Line, Shape, and Form
There is an interplay of lines, shapes, and forms in The Great Masturbator painting. Curved lines dominate most of this composition and give meaning to the forms and shapes. Additionally, what is referred to as contour lines, suggest the shapes even more, especially noticeable on the self-portrait, the woman, and the crisscross lines on the grasshopper's wings.
Furthermore, there is a repetition of curved lines, giving rise to the circular shapes and spherical forms, which are predominantly "biomorphic", each interplaying between two and three dimensions. These create a rhythm of sorts throughout the composition and add to the unity of the whole.
A "Mystical Paradise"
The Great Masturbator by Salvador Dalí is just one example of many by the Surrealism artist that explores his inner fantasies and phobias. It depicts a sexually charged and suggestive landscape from the deep recesses of himself, personifying himself within it. He described this place as his "mystical paradise".
It is an interplay between his past and his present memories, and symbolizes not only a place where this Surrealism artist felt great love, but his perceptions and beliefs intertwined around sexuality and ideas of love and passion, especially related to his "muse" Gala.
Frequently Asked Questions
Who Painted The Great Masturbator?
The Great Masturbator (1929) is an oil on canvas painted by the Surrealist artist Salvador Dalí. It was painted in the same year that the artist also joined the Surrealism art group.
Where Is The Great Masturbator Painting?
The Great Masturbator (1929) painting by Salvador Dalí was never sold and kept by the artist in his collection until it was donated and is now housed at the Museo Nacional Centro de Arte Reina Sofía art museum in Madrid, Spain.
What Is The Great Masturbator Painting About?
Salvador Dalí painted The Great Masturbator (1929) during a time when he met his future wife Gala, who was described as his muse. This painting is a personification of his passion and inherent phobias as well as how Gala impacted him sexually.
Alicia du Plessis is a multidisciplinary writer. She completed her Bachelor of Arts degree, majoring in Art History and Classical Civilization, as well as two Honors, namely, in Art History and Education and Development, at the University of KwaZulu-Natal, South Africa. For her main Honors project in Art History, she explored perceptions of the San Bushmen's identity and the concept of the "Other". She has also looked at the use of photography in art and how it has been used to portray people's lives.
Alicia's other areas of interest in Art History include the process of writing about Art History and how to analyze paintings. Some of her favorite art movements include Impressionism and German Expressionism.  She is yet to complete her Masters in Art History (she would like to do this abroad in Europe) having given it some time to first develop more professional experience with the interest to one day lecture it too.
Learn more about the Art in Context Team.