Have you ever dreamt of becoming a professional photographer, yet are not sure what becoming a photographer entails? A photography career can be a very exciting and fulfilling choice, but you need to be aware of what it will take to be successful and what skills you need to acquire. Here is our guide on how to get started as a photographer!
Tips on How to Become a Photographer
The chances are that if you are reading this article, you have already begun to play around with taking photographs with your phone in experimental ways. You might even have an Instagram page of all the incredible photos you have already taken. Some of you might have already invested in a proper stand-alone camera and a few lenses and want to take the next step. It may already be your hobby and passion, but now may be the time to become a professional photographer. Becoming a photographer can prove to be rather expensive at first, but if you manage to have a successful photography career, your original investment will be made back in just a few clicks of the shutter.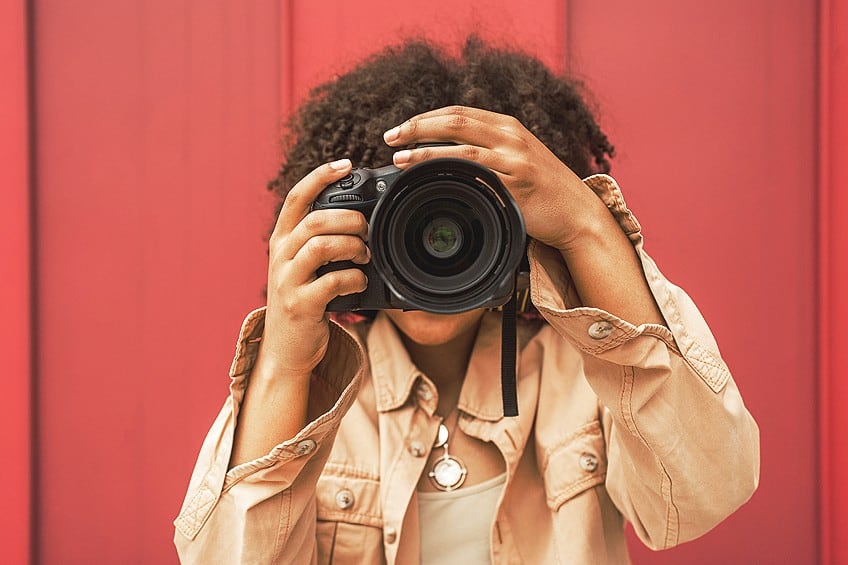 The Skills Required to Be a Professional Photographer
As with any profession, becoming a photographer requires a specific set of skills. As a beginner, you are not expected to be born with these skills, but you will need to learn what they are and how to attain them. These include technical skills, creative skills, learning how to pay attention to details, as well as communication skills.
Technical Skills
The first thing you will require to become a professional photographer is knowledge about cameras. We are so used to our phone cameras which basically just require us to point in a certain direction and press click. However, professional cameras are often more technical and challenging to work with. Many of the features need to be manually adjusted in order to provide the picture you desire, so an understanding of how the camera's functions work is essential. It is not just the camera that one has to master, but the various lenses too. Each will provide you with a different result and each is better suited to specific situations. While you may find all the various settings quite daunting at first, by grasping the functions of the camera, you will have complete control of the image, and not need to leave the outcome to chance.
Another essential technical skill you will require is knowledge of lighting a scene. Adequate light is needed if you want to capture a highly detailed and clear image. This does not mean that your picture needs to be filled with light, in fact, you might use it sparingly to create a certain mood or ambiance, however, what is important is that you have full control of the light source and amount. Many photographers prefer to use natural light to provide their images with a feeling of warmth and naturalism.
However, this can prove tricky, as natural light is harder to control, and you are at the whim of the weather gods. Many studio photographers prefer to use professional lighting setups, where they can precisely control the amount and direction of the light on the subject and scene. Understanding lighting helps you easily create the mood you would like for your image.
Knowledge of your camera and lighting will help you capture the image you want, but once the photo is taken, then the next part of the process begins. The next technical skill you will require is knowledge of editing software. In the early days of photography, all sorts of image manipulation techniques were explored, such as in-camera techniques as well as manipulating the film itself. Today, however, we have software that can provide you with the same result and so much more. Touching up or editing a photo can prevent you from having to redo a photo session simply because one element was out of place or the lighting was slightly off.
You can even remove unwanted elements from the background that might have unexpectedly walked into the frame. Editing software is where photographers turn their captured images into art, controlling the various parameters in search of the most visually pleasing balance of colors, lighting, contrast, and saturation.
Creativity
Even if a group of photographers all had the same equipment, and were capturing the same subject, there would still be a diverse range of unique images in the end. This is because of each photographer's distinct creative style. Each photographer will get their subjects to pose in a unique way, using their preferred choice of lighting and angles. They might add props, or an appropriately themed background, or perhaps a unique location. Each of these creative choices will lead to a unique creative outcome. Your unique creative expression is what sets you apart from other professional photographers. All of the most highly-paid photographers are renowned for their signature aesthetic and style, so the more creative you get with your photos, the more likely you will be recognized among the masses of mediocrity. Much of your creative process will be developed over time and it's important to experiment if you wish to produce something fresh and original.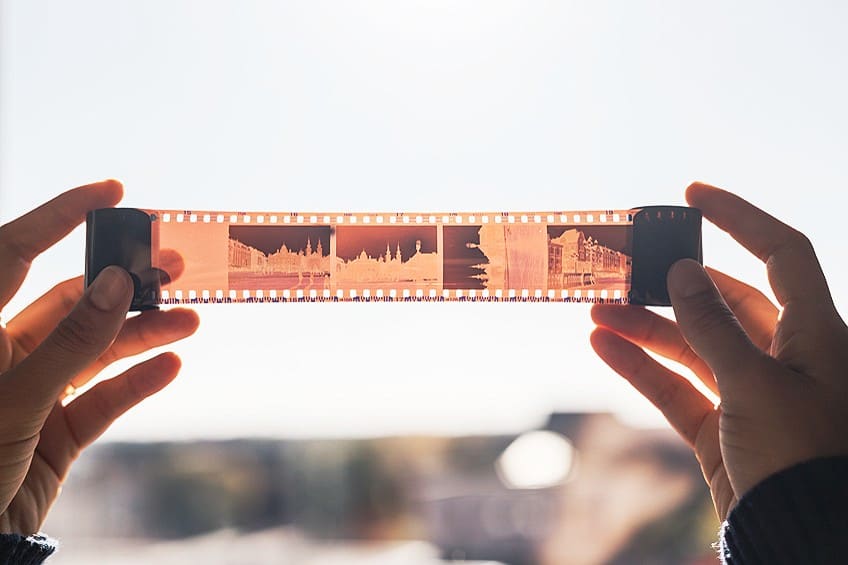 Attention to Detail
It takes a certain orderly mindset to become a successful professional photographer. Attention to detail is required for every step of a photographer's job, from packing all the necessary gear for a shoot to the final small touch-ups in the editing software. Leaving behind just one of the many leads, cables, chargers, or accessories needed for a shoot could result in failure or delays. While software can fix certain issues, it is always preferable to get the best shot possible from the start, and this is another aspect of the job where every detail must be carefully thought of beforehand.
Even slight adjustments to lighting or angles can completely change the appearance of your subjects or scene, so it is important to pay close attention to every aspect of your setup before taking the shot.
Communication Skills
Any profession that requires interaction with other people necessitates effective communication skills, and a photography career is no exception. In fact, it is essential, as you will need to set up times with clients or models for a shoot, organize locations, find out what the client wants, and effectively relay their needs to the models. If the client is the subject, you will need to be able to make them feel comfortable and communicate how you would like them to pose in a manner that results in the best photos possible. Whether it's a photographer to client, model, or publicist, effective communication skills are a must for becoming a photographer. While many professional photographers might have assistants or agents to communicate with clients, you will most likely need to fulfill all of these roles when you first start off.
Steps to Becoming a Photographer
So, how does one get into a photography career? Where does one develop the necessary skills mentioned above? Let's look at the necessary steps on how to become a photographer.
Learning Photography Basics
One of the advantages of choosing a photography career is that one does not have to have a particular degree in order to get a job. Most of the knowledge required can nowadays be accessed on the internet, with many sites offering helpful video tutorials on absolutely every aspect of photography. Yet, there is no real assurance that the people making the videos are experienced or accurate. Therefore, while you can attain a lot of useful information from YouTube videos, attending a formal institution can be very beneficial.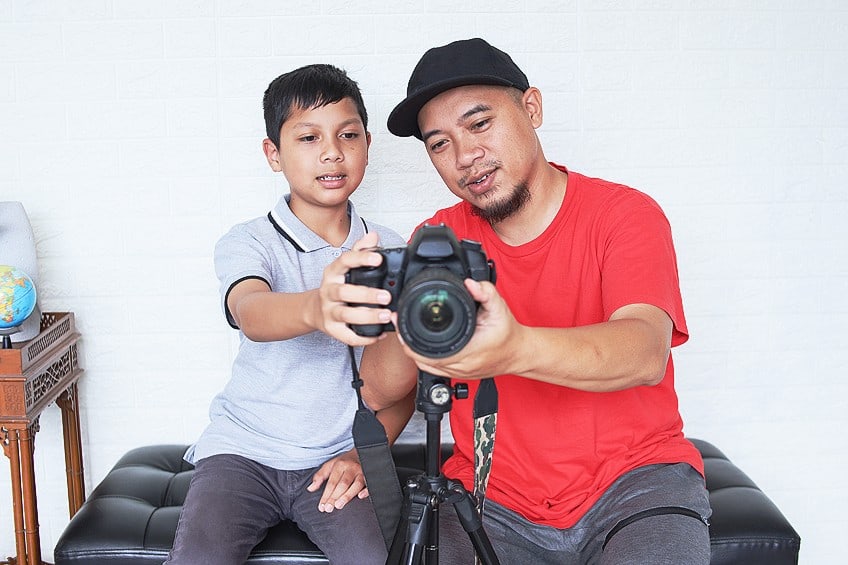 Attending classes allows you to ask questions, probe deeper into various aspects that interest you, and get qualified assessments and feedback on your development. There are many courses available, and depending on your financial and time constraints, you can either take beginners' lessons at a community college or with a private tutor a couple of nights per week, or you can enroll in an extensive university curriculum for a few years.
Finding Your Area of Expertise
While you could be a "jack-of-all-trades" type of photographer, the top professional photographers are typically renowned for specializing in a certain photographic style. After being exposed to the various types of photography, you will usually find yourself gravitating towards a specific style during your studies or apprenticeships. This will start to give you a more definitive sense of which direction you would like to go and what you would like to ultimately specialize in.
It's best to focus on a type that aligns with your personality and things that interest you. It is futile taking photos of weddings when you prefer action shots of sporting events.
Equipment Investment
Sure, high-end equipment will go a long way to improving your photo quality, but when you are first becoming a photographer it is not necessary to buy the most expensive gear and all possible lenses and accessories. In fact, you might find yourself overwhelmed with too much gear and not knowing how to properly even use half of it. When starting off your photography career, second-hand equipment will suffice, as will store-bought older models that could be acquired at a considerable discount.
Some would argue that buying an SLR-style camera is the best way to learn photography, but many would say that a decent DSLR camera is most likely the best choice for someone wanting to become a professional photographer. Rather save a little and invest in some mid-range gear than the cheapest entry-level equipment but at the same time, there is no need to buy high-end gear when starting out, the idea is to potentially make money, not put yourself in debt.
Building Your Photographic Portfolio
You might be the most promising talent of your generation, but if no one knows about you, then you will remain unknown and unacknowledged. Your portfolio essentially serves as your showcase to the world and potential clients. It is your personal exhibition of your best work and is what will determine whether you get booked or not. It is where you can display your technical know-how and creative skills and it should serve to portray your range and signature style.
You can divide your portfolio into specific sections, with each showcasing a different type of photography, for example, a wedding photo section and a portrait section. Obviously, if you specialize in a certain type, then you would not have different sections, but it is still important to show range and variation to give the client an idea of what is possible.
Online Presence
For decades these portfolios were physical albums that would need to be carried to meetings with clients. Nowadays, we have the benefit of the internet, which allows us to make online portfolios and share them with the public and potential clients easily. A visible online presence is essential as it connects you with people looking for photographers through various social media platforms. Most professional photographers have their own websites where potential clients can view their work and contact the photographer. Many people also manage to get work by posting their photos on Instagram and similar platforms.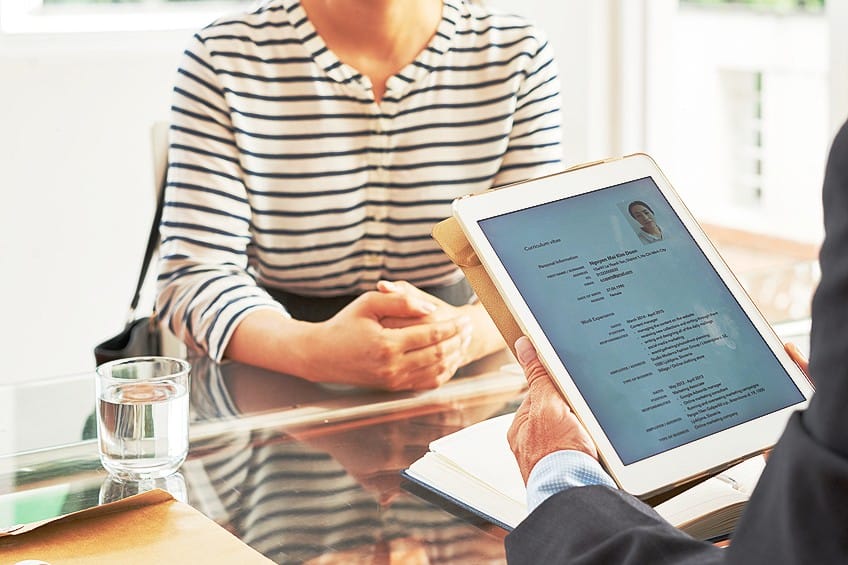 In order to get work, people need to associate the images they see online with you as a photographer, therefore, it is important to build a brand that people recognize and connect with you. Social engagement is important in today's world, and many platforms offer business accounts, allowing you to market to people online through their site, and even redirect traffic to your own site.
Marketing and Networking
On the road to becoming a photographer, you must not only perfect your skills but also promote yourself successfully and network with others in the business. One suggestion is to go out and meet other photographers and industry experts by attending photography events such as conferences, trade shows, and exhibits. You could also become a member of a local photographic club and participate in their meetings and activities. Also, consider collaborating on projects with other creative types to expand your network and acquire visibility. Collaboration with various makeup artists, models, and stylists will result in more dynamic and professional shots and introduce you to other people in the industry. If they enjoy working with you, they might recommend you to someone looking for a photographer for a specific shoot.
Offer your services for free or at a reduced rate to local businesses, family, and friends to expand your portfolio and accumulate experience. These are also opportunities to establish connections with people that become regular clients later in your career. Word-of-mouth referrals are still important, so always treat your clients with respect and deliver quality work whether it's a free, discounted, or paid session, and they will prove to be your best marketing tools.
Discovering Your Photographic Niche
Do you see yourself as a documentary photographer or fashion photographer? Do you enjoy capturing spontaneous candid moments, or studio photography where every aspect is tightly controlled? Do you like taking portrait photos or would you rather be traveling and capturing magnificent landscapes? These are important questions to ask yourself, as ending up in a field that contradicts your personality and lifestyle could be very unpleasant after a while. What are your strengths and interests? Do you enjoy working with children and people in general, or do you prefer being alone out in nature?
Researching Market Demand
While it is important to find your niche early on in your photography career, it is equally important to not pick something that is too niche or limited in scope. For instance, you might personally enjoy taking photos of dogs dressed as bikers, but there might not necessarily be a huge demand for such photos. Or, there could actually be a massive untapped market of bikers who own dogs and would love such images. The only reliable way to really find out is through market research.
You might even discover that your niche is actually in high demand and likely to generate significant income. Of course, you can also identify which niches are currently the most in demand and focus your energy there.
However, the most in-demand niches will also be the most saturated, so competition will likely be high. Market demand research can also help you better understand your intended target market. You can figure out your potential client's wants and tastes, such as the types of photographs they want, the style of photography they like, and the amount of money they are prepared to spend.
Strategies and Competition
By analyzing market demand, you can more effectively develop a successful marketing plan. You can target potential clients by providing content that appeals to their wants and interests as well as using social media sites that they enjoy using. Proper market demand research will also give you a competitive edge in the business. You are able to quickly identify the most recent and popular trends in your area and adapt your approach to stay fresh and satisfy your client's ever-changing requirements.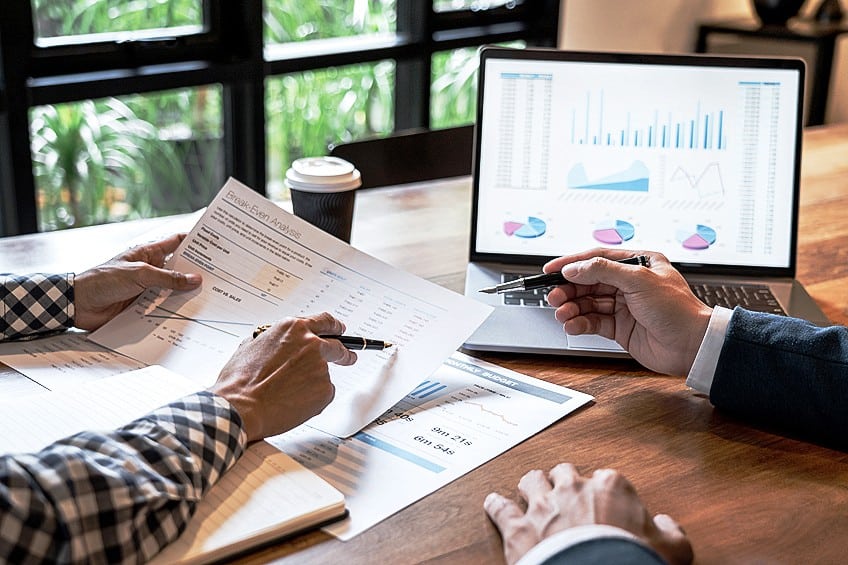 Networking With Photographers
Networking with other photographers will enable you to learn from their mistakes and acquire insights into emerging photographic niches. You could inquire about their own career path and how they discovered their area of expertise, as well as the hurdles they encountered and how they got over them. Other photographers can give you useful feedback on your output, allowing you to gain insight into your own strengths and shortcomings. You will also be able to learn much by examining the approaches and techniques of other photographers and applying them to your own photography. Networking can potentially open up new doors in the field.
Other photographers could suggest clientele or projects that are relevant to your particular niche, or they might introduce you to other pros who could help you establish your business. Networking with other people in the same field will provide you with the information and support required to find out what you're good at and flourish in the highly competitive field of photography.
Brand Identity
As we discussed earlier, it is essential to build a brand around your photography career. This brand should suit the niche photography style that you have chosen. If you think of yourself as a fresh and funky modern brand, then it is no good having a traditional and formal-looking brand identity. If you do the market research as suggested above, you can find out what kind of branding is most likely going to attract your target market. Your unique visual style is an important part of your brand's identity. Take into account the textures, colors, and visual aspects that reflect your brand's values. Establish a distinct visual style that distinguishes you from other photographers in your field.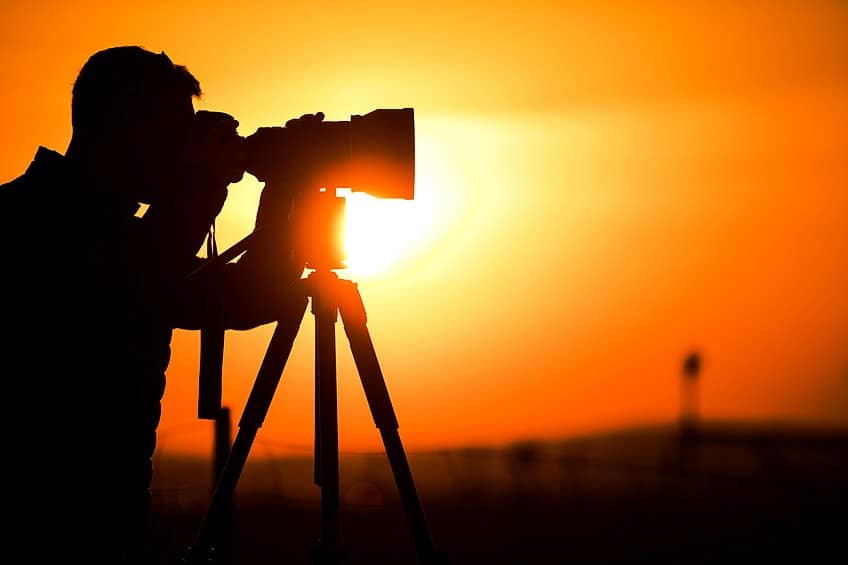 Your brand's values are the core beliefs that determine the motivation, objective, and vision of your company. Therefore, it's important to define your brand, what you would like to accomplish, and what sort of impact you want to make with your photography career. Your brand voice is the manner in which you interact with your target market. Adopt a language and tone that matches your brand values while also connecting with the people you are targeting. Your brand's website and social media presence are essential points of contact. Make sure your brand identity stays the same across every platform, such as your own website, as well as Facebook, Instagram, and other social media sites.
Tips for a Successful Photographic Career
Any field of expertise is constantly developed and expanded upon through the constant sharing of information and techniques. A career as a professional photographer is no different, and photographers are constantly learning from each other.
As a result, we have a wealth of information to dip into, and there are countless useful tips that fellow photographers have shared based on their years of experience in the field.
Learning from Others
So much can be discovered simply through trial and error, and playing around with the equipment and settings, so don't be afraid to explore and experiment. By doing so, you will begin to develop your own methods and processes. Yet, so much time can also be wasted trying to figure out certain features and settings. Therefore, learning from others, whether online or at a formal institution, remains the most effective manner to pick up the fundamentals quickly and open your time to get creative. While many of your questions can be answered with a quick YouTube search, one of the best ways to learn from others is through an apprenticeship. Perhaps you know someone who is already a professional photographer that you can offer assistance to. While you may start off doing all of his mundane tasks, you will also pick up valuable information about what it is like working in a studio and what it entails.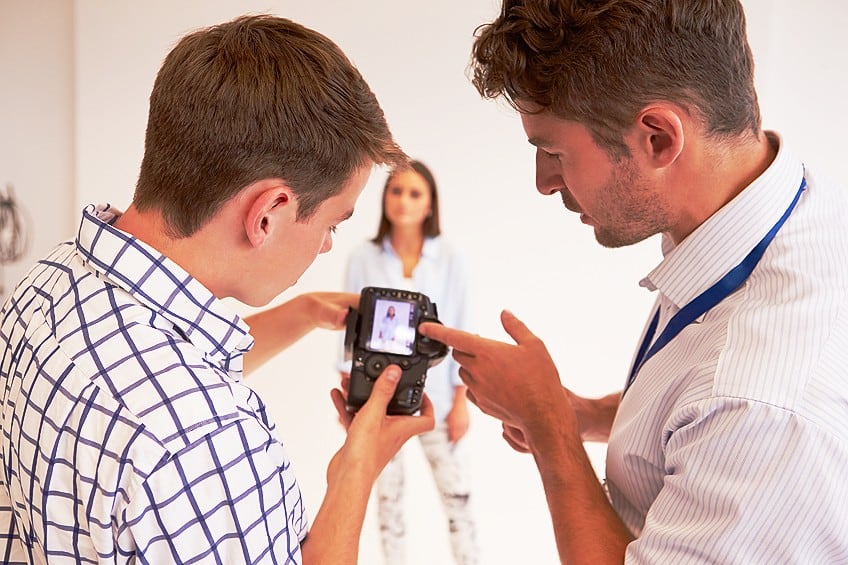 Regular Practice
You must now constantly develop your talents by repeatedly practicing various aspects of your photographic niche. Make sure you are comfortable with all of your photographic equipment and know everything inside and out. Take photographs every single day from every single angle, in different weather and lighting conditions, and with a variety of subject matter. That is the only way to improve at what you do. Even though you might be focusing on a specific niche, always explore other styles too. You will gain much experience in composition, lighting, textures, balance, and so on, which you can then apply to your own niche in some way.
Constant practice will not only help you hone and perfect the known techniques but also allow you to accidentally stumble upon unexplored methods that result in wholly unique images.
Work Out Your Pricing
Photographers, like other businesspeople, struggle with pricing their photographic services correctly. With so many photography services available to consumers, creating a photography pricing model fit for a niche style such as wedding photography rates becomes even more difficult. It often proves challenging for new photographers to choose how much to charge for their services. If you underprice your services, you risk losing money or, even worse, coming off as a low-quality service. Overpricing your services may result in a loss of business because clients compare rates of available photographers and then pick one based on the rate. There are standardized photographer costs that have been widely used in the business, just as there are in any other sector.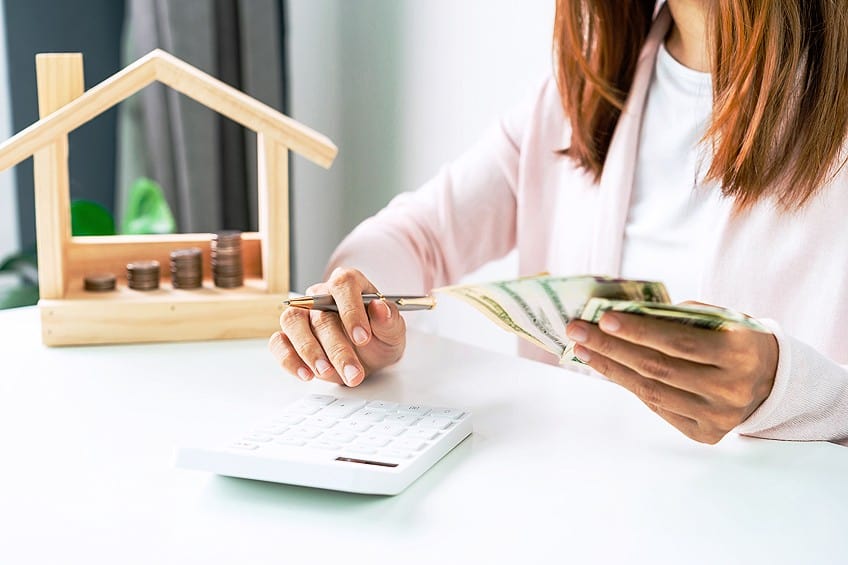 However, with the introduction of digital photography and social media, the industry is changing rapidly. Photography services that were previously only available to professional photographers are now widely available at significantly cheaper costs from amateurs. This has reduced the price of photographic services, and professional photographers must reconsider how to market their services by offering much more value. Your professional photography rate should reflect your brand, specialty, background, qualifications, experience, and a variety of other variables. When you first start up, a cost-plus-profit model might be a smart place to start. As you gain experience and recognition, you are able to charge higher fees for your services that reflect your improved market value and expertise.
Client Relationships and Contracts
Clients like to deal with Photographers that are professional and perform quality work. Client relationship management is critical to your brand's success. Setting the correct expectations, having a formal contract in place for each project that clearly spells out the extent of work and tasks, and ensuring that you fulfill their expectations are all part of this relationship-building between your client and yourself.
Always try to make it a win-win situation for all parties! Using the correct tools can prove quite beneficial in client management.
Pixpa's Client Galleries, for instance, may be used to share, sell, and send your work to customers. Jotform, for example, allows you to manage your photographic forms and contracts and incorporate them into your portfolio website. Retaining your clientele is essential if you want to be a successful professional photographer. Be professional, establish realistic expectations, and constantly strive to do your best work.
Weighing Up the Pros and Cons
As with any career choice, it is always a good idea to weigh up the pros and cons of the job. While the cons may not deter you from following your passion, it will at least make you aware of what challenges to expect. Photography is a very competitive field, and it can be difficult to distinguish yourself. It necessitates considerable investments in camera equipment and computer software. As a freelance photographer, your income might be volatile, with busy and sluggish periods.
Photography can prove to be extremely physically demanding, forcing you to stand for extended periods of time, handle heavy equipment, and work in a variety of unpredictable weather conditions. Client management is not always easy, and dealing with unpleasant clients is often frustrating and time-consuming. However, a photography career allows you to express yourself using breathtaking images that stir emotions and convey stories. As a freelance photographer, you may choose your own timetable and work on your own schedule. For individuals who choose a work-life balance or have other responsibilities, this might be a considerable benefit.
Now you know how to get started as a photographer! Learning how to become a photographer is both fun and rewarding, as being able to do what you love while still making a living is one of the greatest joys in life. Now that you know how to become a photographer, when will your photography career begin?
Frequently Asked Questions
Where Do I Learn How to Become a Photographer?
There are many institutions that offer lessons and courses on photography. Many professional photographers even offer one-on-one lessons. However, if you don't have the time or resources to attend formal training, you can always learn from online videos and tutorials.
Is a Photography Career a Good Choice?
That will ultimately be decided by you. Many people find it very fulfilling, especially artistically-inclined individuals. Photography encompasses a wide range of areas of expertise, from weddings and other special occasions, to landscapes and portraiture. This allows you to select a niche that fits your interests. Photography can also enable you to travel and explore new locations and cultures.
Jordan Anthony is a film photographer, curator, and arts writer based in Cape Town, South Africa. Anthony schooled in Durban and graduated from the University of the Witwatersrand, Johannesburg, with a Bachelor of Art in Fine Arts. During her studies, she explored additional electives in archaeology and psychology, while focusing on themes such as healing, identity, dreams, and intuitive creation in her Contemporary art practice. She has since worked and collaborated with various professionals in the local art industry, including the KZNSA Gallery in Durban (with Strauss & Co.), Turbine Art Fair (via overheard in the gallery), and the Wits Art Museum.
Anthony's interests include subjects and themes related to philosophy, memory, and esotericism. Her personal photography archive traces her exploration of film through abstract manipulations of color, portraiture, candid photography, and urban landscapes. Her favorite art movements include Surrealism and Fluxus, as well as art produced by ancient civilizations. Anthony's earliest encounters with art began in childhood with a book on Salvador Dalí and imagery from old recipe books, medical books, and religious literature. She also enjoys the allure of found objects, brown noise, and constellations.
Learn more about the Art in Context Team.