Zdzisław Beksiński – Poland's Dark Dystopian Surrealist
Polish artist Zdzisław Beksiński was known for his artworks that featured the theme of dystopian surrealism in his paintings, photography, and sculptures. Beksiński's artworks such as his surreal horror art paintings and creepy sketches were produced in either a Gothic or Baroque style. The Polish horror artist's oeuvre has been split into two distinct periods; Beksiński's paintings from the early period are described as expressionistic dystopian surrealism, and the later period featured a formalist style and was more abstract in nature. Zdzisław Beksiński's photography is another important element of the nightmare artist's span of work.
Zdzisław Beksiński: The Nightmare Artist
Although they may appear horrifying and distressing, Zdzisław Beksiński's paintings reflect a synthesis of many influences, inspirations, and are touchstones of the artist's correspondingly philosophical leanings. He did not utilize morbid, dismal, and surreal elements to describe horrific experiences; instead, Zdzisław Beksiński's photography and paintings are the results of a lengthy and physically exhausting voyage into the unconscious.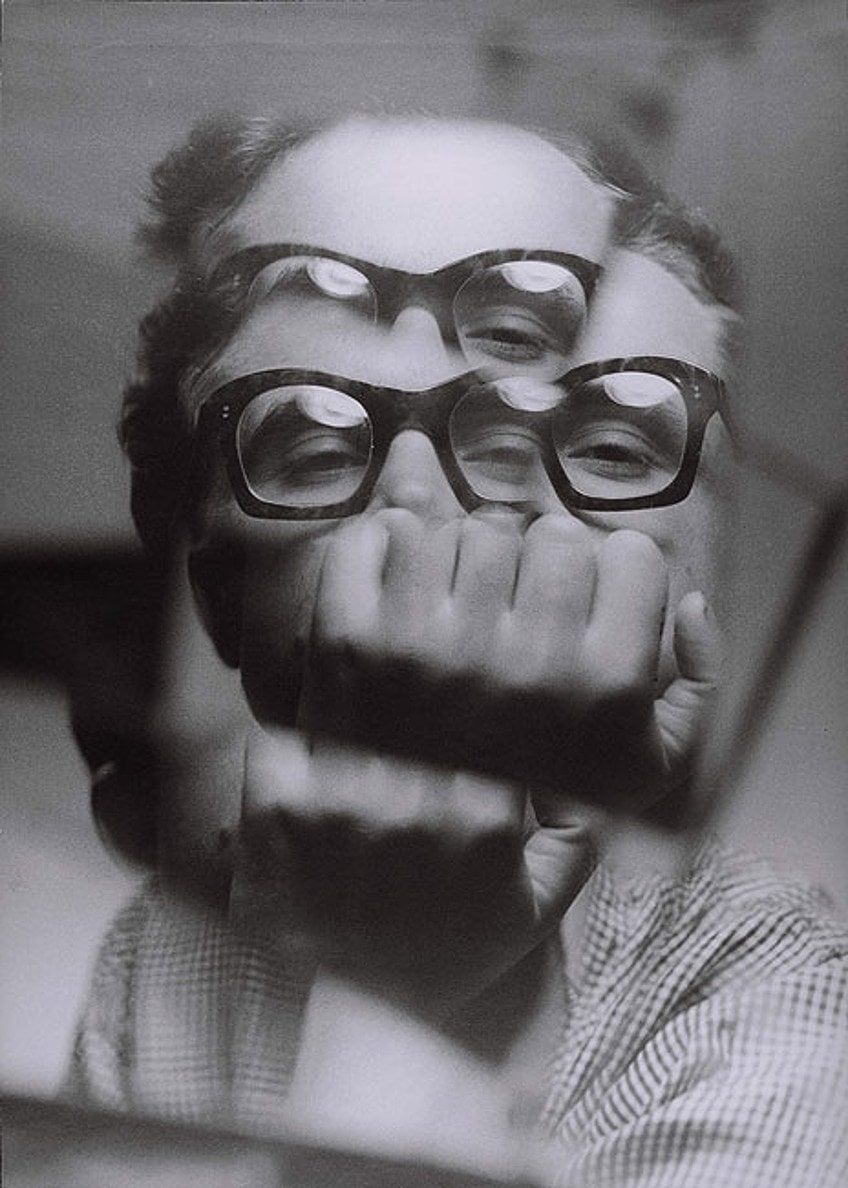 Self-portrait (1956-1957) by Zdzisław Beksiński; Zdzisław Beksiński (copyrights inherited by Muzeum Historyczne w Sanoku), CC BY-SA 3.0, via Wikimedia Commons
This dedication resulted in a catastrophe; thus, it appears that those darker ideas came to reality. On the 5th of February, 2005, Beksiński was fatally stabbed in his Warsaw residence by a 19-year-old colleague, purportedly because he declined to loan the boy cash. Irrespective of superstitions, it is obvious that the incredible collection of work represents the Polish horror artist's enormous efforts to gain a unique style and meticulously preserve the sacredness of his dystopian purpose hidden from the public view.
| | |
| --- | --- |
| Nationality | Polish |
| Date Born | 24 February 1929 |
| Place of Birth | Sanok, Poland |
| Associated Style | Dystopian Realism, Formalism |
The Life and Art of the Polish Horror Artist
Zdzisław Beksiński was born in the southern Polish town of Sanok. In Kraków, he pursued architecture. He finished his education in 1955 and returned to Sanok, where he worked as a building site manager, although he did not love it. He was interested in montage photography, sculpture, and paintings during this time period. When he initially began sculpting, he frequently used materials he found at the construction sites as his medium.
His early photos foreshadowed his subsequent canvases, which frequently depicted strange wrinkles, lonely landscapes, and still-life portraits on abrasive materials. His paintings frequently convey anxiousness, such as shredded doll's faces or faces that have been wiped or hidden by bandages tied around the picture.
His primary interest was abstract paintings, yet it appears that his creations in the 1960s were influenced by surrealism.
Sketching and Drawing
Beksiński had no formal art instruction. In 1952 Beksiński received an MSc from the Faculty of Architecture. His works were mostly done with oil paint on hardboard paneling that he constructed himself, however, he also dabbled with acrylic paints. He detested stillness; while drawing, Beksiński enjoyed listening to classical music. A few examples of the artist's work from this period include Glowa (1958) and Postać Na Tle Wody (1954).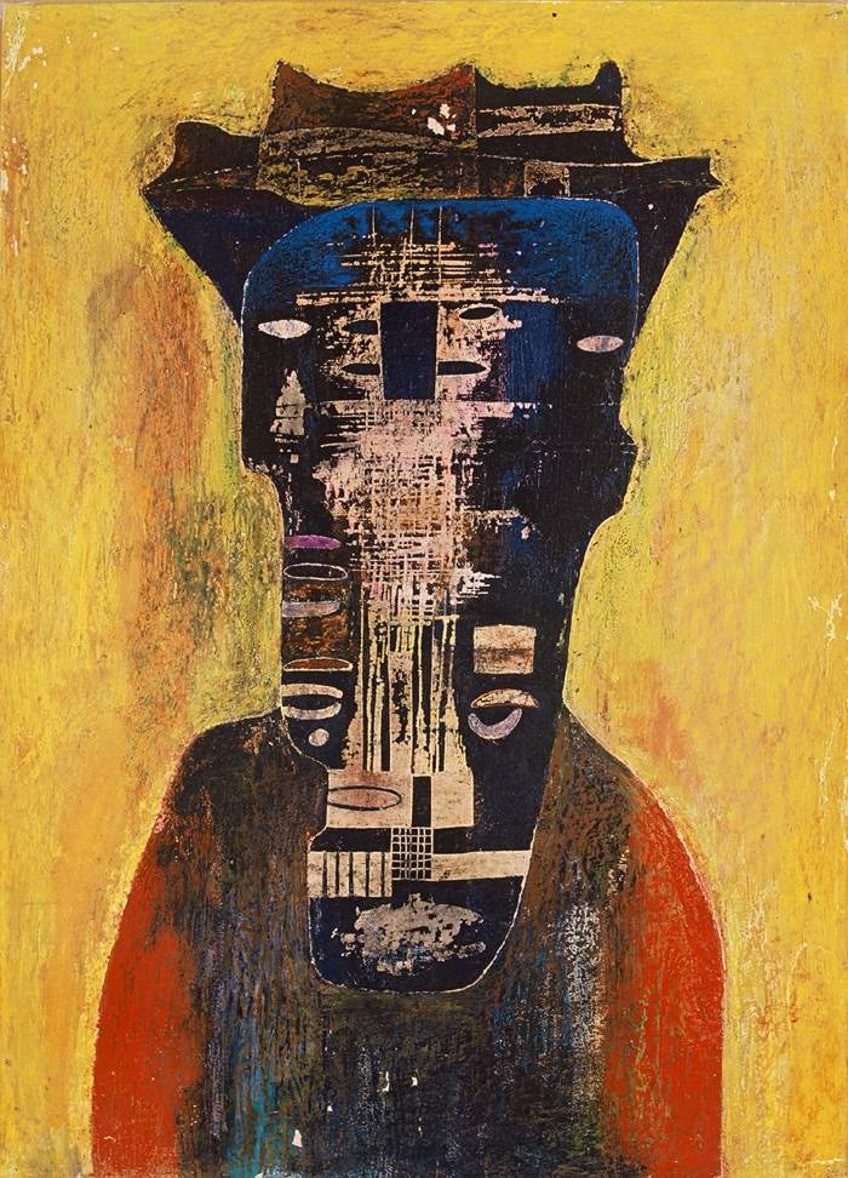 Untitled drawing (1958) by Zdzisław Beksiński; Zdzisław Beksiński (copyrights inherited by Muzeum Historyczne w Sanoku), CC BY-SA 3.0, via Wikimedia Commons
Zdzisław Beksiński's Photography
He began working as a photographer in the 1950s. In 1958, he had a solo exhibit of his photography at the Photographic Society in Gliwice. Beksiński wished to perpetuate the avant-garde and photographic modernist experimentation of the interwar period. He was primarily influenced by French surrealism, which presented itself in both photography and his paintings. He did, however, call into question all creative ideas. As a result, he swiftly tired and, to some degree, mocked the avant-garde inclinations to which he attempted to relate.
He was sure that contemporary art would come to a close all throughout the world, and that an era of "new masterpieces," which would employ a fusion of disparate, often even conflicting aesthetic movements, would begin.
An exposition of the unofficial group, which is remembered in the history of Polish photography as Anti-photography, was presented in 1959 at the Photographic Society in Gliwice. Beksiński then displayed his iconic piece Sadist's Corset (1957) with a group of 14 unnamed pieces influenced by surrealism photographs and the theory of film editing developed by Vsevolod Pudovkin, the famed Soviet constructivist. In his setups, Beksiński employed amateur images, magazine reprints (including sexual ones), faded negatives, and copies of dictionary passages, which he delivered in a manner reminiscent of film narrative.
He gave his pieces startling and unexpected titles that interacted with the juxtaposed pictures.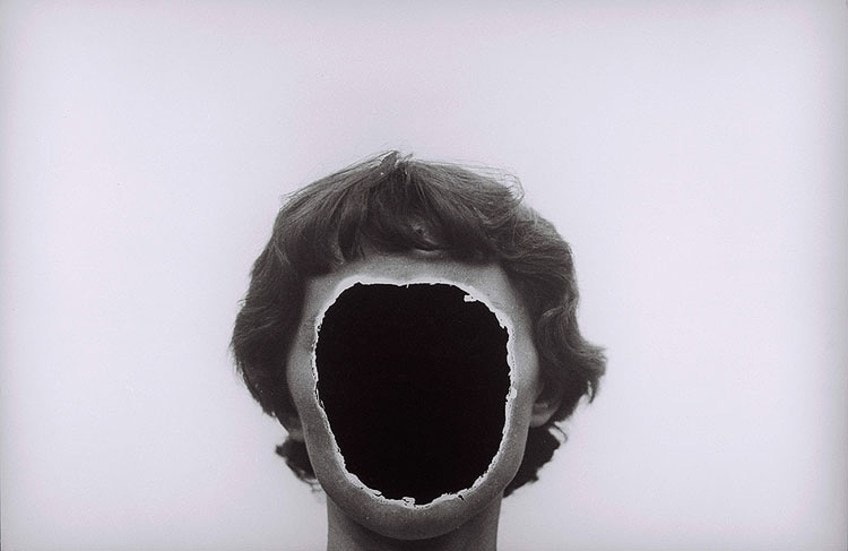 Wife portrait (1967) by Zdzisław Beksiński; Zdzisław Beksiński (copyrights inherited by Muzeum Historyczne w Sanoku), CC BY-SA 3.0, via Wikimedia Commons
In 1958, he wrote Crisis in Photography and the Prospects of Overcoming It, one of the most important theoretical writings on photography produced in Poland during the 20th century, in the 11th issue of Periodical Photography. His photography work includes over a hundred photos, which are now housed at the National Museum in Wroclaw. His photography is among the most significant successes of photography in Poland in the 20th century. These pieces are a forerunner of conceptualism, body art, and photo-media art since the artist operated on the premise of challenging current canons of aesthetic photography.
He finally stopped pursuing photography in the early 1960s, dissatisfied with the restricted options for modifying the photographs he recorded.
Photography appeared to limit his imagination, so he moved to paint and sketching, areas that allowed him to 'capture dreams,' as he described them. Prior to focusing on painting and sketching, he briefly sculpted and made many abstractionist reliefs. Paintings would prove to be the ideal medium for his own perspective. He was sacked from bus manufacturing in 1967, after having made his first triumphs as an artist. Following that, he operated only as an artist.
Fantastic Surrealism
His first great triumph came in 1964 when he sold all of his paintings at a show in Warsaw. Beksiński pursued painting with zeal, working tirelessly while he listened to classical music. He quickly rose to prominence as a key figure in modern Polish art. Beksiński started what he dubbed his "fantastic phase" in the late 1960s, which continued until the mid-1980s.
This is his most well-known phase when he created frightening works depicting a dismal, surrealistic atmosphere with vivid depictions of death, decomposition, landscapes littered with bones, malformed humans, and deserts.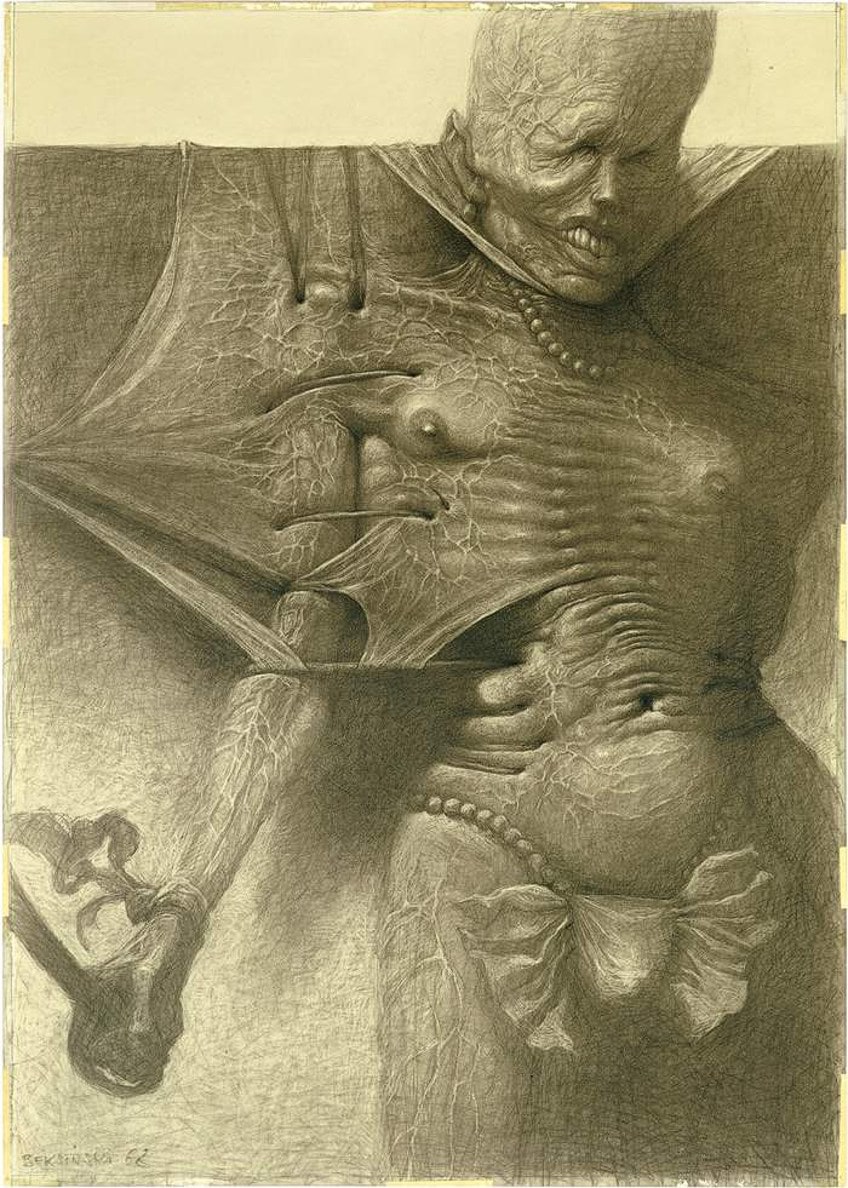 Untitled drawing (1968) by Zdzisław Beksiński; Zdzisław Beksiński (copyrights inherited by Muzeum Historyczne w Sanoku), CC BY-SA 3.0, via Wikimedia Commons
These intricate pieces were created with his signature skill. "I desire to paint in such a fashion as if I were capturing dreams," Beksiński said at that time. A few of his artworks from this period include Kompozycja (1960) and Stadium Postaci (1969).
The obsession with recurring forbidden subjects like mortality, deterioration, and blackness led Zdzisław Beksiński to investigate the human mind.
On the same path, the artist handled sexuality, abstractionism, and Eastern philosophy, while always elevating the precise technique to a greater degree. The desolate or just hellish landscapes define the existence of discarded individuals; thus, the entire ambiance conveys anguish, anxiety, or physical or mental disturbances produced by the terrible deed.
From the late 1960s through the early 1970s, elements from Far Eastern faiths surfaced in Beksiński's art. This was due to the impact his Katowice companion, the painter Andrzej Urbanowicz, had on him. Urbanowicz was also well-known to Jerzy Lewczyski. Beksiński's works from the 1980s have allusions to the artist's practice of "photographing visions," as well as to 19th-century painting, baroque painting, and abstractions. As a response, the artist developed a distinct style that, in his sensual works, sceneries, and portraiture, flirted with apocalyptic predictions and veered on the verge of kitsch.
Beksiński began creating computer graphics, both colored and monochrome, around the end of the 1990s. He frequently utilized his images in them.
From around the 1970s, the artist modified his method significantly and began producing oils on Masonite. His works are rich in opposites and expertly produced due to his superb manipulation of the light effect, which quickly became one of his key hallmarks. His creative creation during this period can be compared to several works of great painter William Turner by emphasizing tension and intrigue in general. Color layers are continually merging and pervading, much like the beats of a musical piece.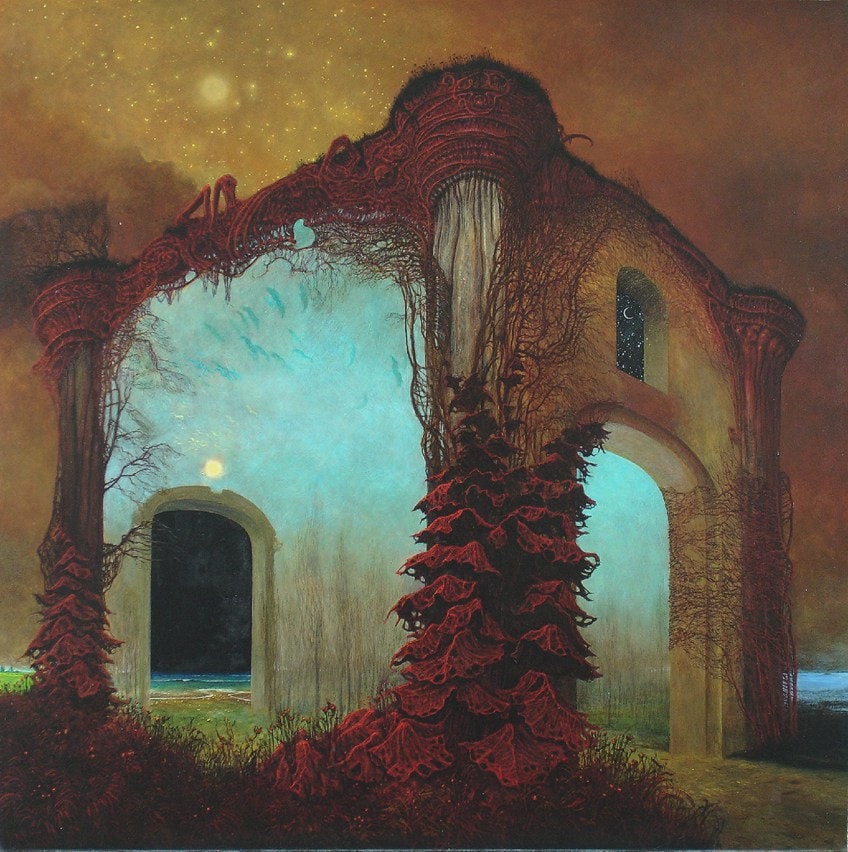 AA78 (1978) by Zdzisław Beksiński; Zdzisław Beksiński (copyrights inherited by Muzeum Historyczne w Sanoku), CC BY-SA 3.0, via Wikimedia Commons
Despite the melancholy connotations, Beksiński said that some of his compositions were misconstrued; in his perspective, they were very upbeat, if not amusing. For the majority, Beksiński was insistent that even he didn't know what his paintings meant and was disinterested in inconceivable explanations; in line with this, he declined to assign names for any of his creepy sketches or paintings. Before going to Warsaw in 1977, he destroyed a number of his paintings in his own garden, leaving no record behind.
Later, he stated that several of these pieces were "too intimate," and others were unacceptable and that he didn't wish for anyone to view them.
Guillermo del Toro, a Mexican film director, claims: "Beksiński appears to believe in the culture of the Middle Ages that art is a caution about the fragile nature of the body – whatever delights we know are destined to fail – thus, his works of art manage to arouse both the methodology of deterioration and the constant struggles for life. They have hidden poetry inside them, tainted with death and rust."
Later Period
For Beksiński, the 1980s were a transitional phase. Due to the efforts of Piotr Dmochowski, his works grew increasingly famous in France during this period, and Beksiński earned substantial recognition in Western Europe, Japan, and the United States. During the late 1980s and early part of the 1990s, his work was characterized by massive or sculpture-like motifs portrayed in a limited and frequently somber color palette, including a sequence of crosses.
Works in this manner, which appear to have been scribbled thickly in colored lines, were far less extravagant than those from his "fantastic phase," but just as striking.
Beksiński remarked in 1994, "I'm moving toward a more simplified backdrop while also allowing for a significant amount of distortion in the characters, who are being created without what's known as realistic shadows and lighting. What I want is for it to be evident at first glance that this is a painting I created " In the late 1990s, he found technology, the Web, digital imaging, and picture editing, which he specialized in until his death. Artworks created during this period include RH (1985), OX (1986), and KY (1985).
Beksiński's Sculptures
When compared to his paintings and drawings, Zdzisław Beksiński's sculptural works were very sparse. The artist insisted that it was never due to a lack of desire in this form of creation (far from it), but rather to space constraints and a shortage of acceptable settings. The earliest works that established Beksiński as a leading figure in Polish art in the mid-1950s – were produced in the style of evocative abstraction. As he gained steam in abstraction, the artist made his pieces in his own unique, distinct style.
In the 1960s, practically concurrently with these extraordinarily intriguing, multi-plane, abstract pieces (a considerable number of which were handed to the National Museum in Wroclaw by Beksiński at the time of his departure from Sanok), figural sculptures with literary names were created.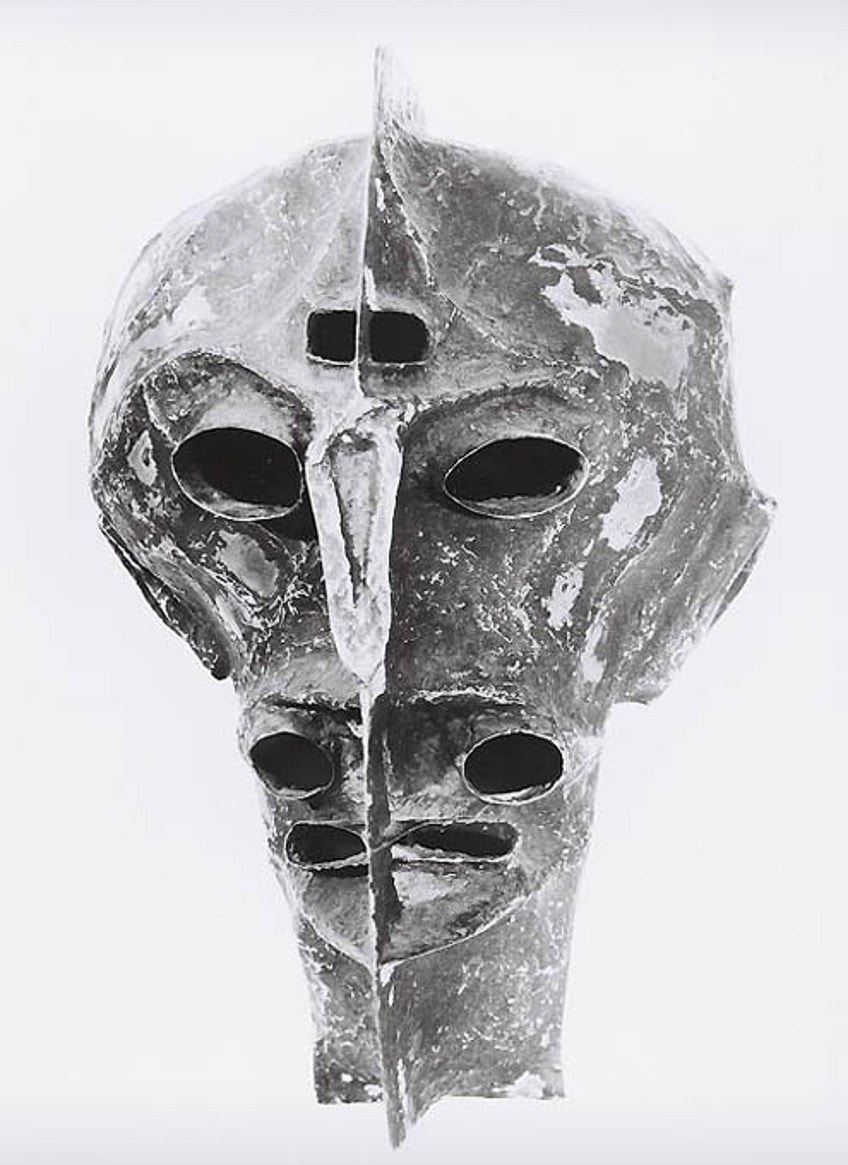 Sculpture of a head (1960) by Zdzisław Beksiński; Zdzisław Beksiński (copyrights inherited by Muzeum Historyczne w Sanoku), CC BY-SA 3.0, via Wikimedia Commons
Aside from the large-scale statue of Hamlet, the Sanok Museum houses an intriguing cycle of patinated plaster portraits. Their uneven form with many holes resembled skulls in some ways. Broadening the flat surface of the medium, the artist utilized negative shape in these pieces, drawing influence from Henry Moore's creations. This artwork engages with space, filling it while also absorbing it. There are also other metal reliefs at the museum that coincide artistically with drawings created at the same period, in the 1960s.
These works depict simpler faces, with vital components like the eyes, lips, and nose duplicated. Beksiński's abstract inventiveness, which he developed in reaction to the impending tendencies in European art, is one of the most intriguing occurrences of the burgeoning avant-garde at the time. The present president of the AICA praised Beksiński's remarkable novelty of study as well as skill and awarded him a half-year scholarship in the United States. The offer was not taken advantage of by the artist.
Certainly, this modest but extraordinary sculptural innovation, together with paintings, has contributed to Beksiński's status as one of the most intriguing avant-garde creators of the late 1950s and early 1960s.
Later Years and the Artist's Death
Zofia, Beksiński's wife, died in 1998, and Tomasz, his son (a prominent radio host, music writer, and film interpreter) died from a drug overdose a year later, on Christmas Eve 1999. Beksiński found his son's body. Unable to accept the death of his son, he attached an envelope to his wall labeled "For Tomek in case I die."
Beksiński was discovered dead in his Warsaw residence on the 21st of February, 2005, with multiple knife wounds, two of which were fatal. Shortly after the incident, Robert Kupiec, the son of his lifelong caregiver, and one of his friends were arrested. The court of Warsaw condemned Robert Kupiec to 25 years in jail on the 9th of November, 2006. Beksiński had declined to lend Robert Kupiec about 100 US dollars before his death.
Zdzisław Beksiński's Personality
Although Beksiński's art was typically dark, he was considered to be a cheerful person who enjoyed chatting and had a sharp sense of humor. He was humble and bashful, avoiding public occasions like the inauguration of his own shows. Music, he said, was his major source of motivation. He claimed to be uninfluenced by books, movies, or the work of other painters, and he rarely went to museums or galleries. Beksiński rejected precise examination of his work's subject, stating, "I cannot think of a logical remark about painting."
He was particularly scornful of people who sought or gave easy explanations for what his works "meant."
Beksiński's Artistic Legacy
A museum devoted to Beksiński may be found in the Polish town of Sanok. A Beksiński museum at the City Art Gallery in Czestochowa, Poland, opened in 2006, housing 50 canvases and 120 sketches from the Dmochowski estate (who possesses the largest personal collection of Beksiński's work). The formal opening of The New Gallery of Zdzisław Beksiński in the renovated portion of the chateau occurred on the 8th of May.
Beksiński's Short Stories
Beksiński authored short tales between 1963 and 1965. However, he was dissatisfied with the outcomes and hid them, preferring to refine his painting abilities instead. They were kept a secret for over 50 years by everyone save the writer's closest family and friends. A compilation of Beksiński's short stories was released in 2015, 10 years after his death.
Notwithstanding their incomplete and disorganized origins, Beksiński's works of literature are regarded as a fascinating voyage into his past, evocative of his subsequent dreamy works of art; they range from conceptual narratives and metaphysical self-reflections to figurative post-apocalyptic fantasy and crime drama storylines.
Beksiński's writing phase has been characterized as "short and intense," because he wrote 40 short tales in less than two years, dabbling with format and plot.
Influence on Media
Wode, a black metal band from Manchester, UK, borrowed the artwork KS (1985) as the cover for their self-titled debut in 2016. Rafael Mielczarek, a Polish artist, is well recognized for his works influenced by Beksiński. Beksiński's nameless artwork served as the primary influence for the physical look of the weird skeleton discovered within the cave in the movie The Empty Man (2020). Vomitoreum (2021), a video game influenced by the artworks of Zdzisaw Beksisk, focuses on ambiance and terror.
A List of Some of Beksiński's Art
Most of Beksinki's paintings were untitled. Therefore, it can be hard to try and find his works. We have compiled a list of some of the surreal horror artist's works through the years.
Bez Tytułu (2001)
Kompozycja (1960)
Głowa (1959)
Postać na tle Wody (1954)
RH (1985)
OX (1986)
KY (1985)
Stadium Postaci (1969)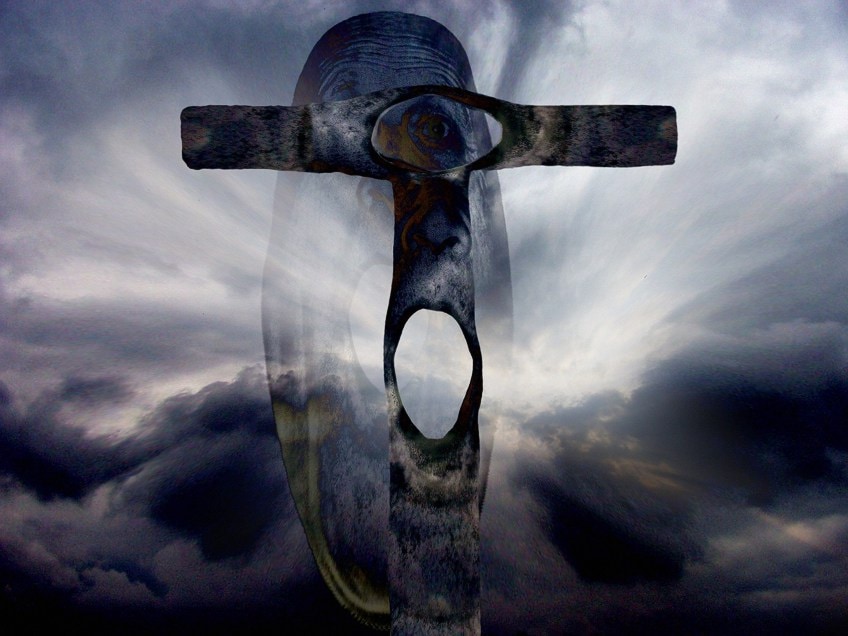 Untitled computer photomontage (between 2000 and 2005) by Zdzisław Beksiński; Zdzisław Beksiński (copyrights inherited by Muzeum Historyczne w Sanoku), CC BY-SA 3.0, via Wikimedia Commons
Further Reading
Zdzisław Beksiński's paintings and life reveal a very interesting character. Perhaps you would like to read more about this fascinating artist's life and artwork. Therefore, we have collected a few books we can recommend in case you would like to discover more about the famous nightmare artist.
Zdzisław Beksiński 1929-2005 (2016) by Wieslaw Banach
This album on Zdzisław Beksiński's work has a lot of information on this amazing artist. An expert walks the viewer through the numerous phases of Beksiński's art as a painter, photographer, and somebody attracted by the possibilities of computer graphic design, not to mention his history. The album's rich graphic material, which includes various previously unpublished pieces contrasted with Beksiński's most recognized works, allows for a new contact with this creator, even if the enigma of Zdzisław Beksiński and his oeuvre will always be just as enigmatic.
Bilingual edition with both English and Polish text
A wealth of facts on the extraordinary artist Zdzisław Beksiński
With rich, illustrative material and never-before-published works
View on Amazon
Beksiński 1 (2016) by Tomasz Grglewicz
The first book in the Bosz Publishing series featuring the work of Zbigniew Beksiński features some of the famed Polish artist visionary's most notable paintings. The books also have introductory remarks written by professor Tomasz Gryglewicz. All of the information in this book came from different personal collections and the records of Sanok's Historical Museum, which is known for having the world's greatest collection of Beksiński's artworks.
Volume 1 of Bosz Publishing House's series of albums of art
The most important paintings by the acclaimed Polish art visionary
Includes introductory notes written by Zdzisław Beksiński experts
View on Amazon
And that concludes our look at Zdzisław Beksiński, a Polish artist, was noted for his paintings, photographs, and sculptures that emphasized the topic of dystopian surrealism. Beksiński's artworks, such as his surreal horror art paintings and creepy sketches, were created in Gothic or Baroque styles. The Polish horror artist's output has been divided into two separate phases; the early period's paintings are defined as expressionistic dystopian surrealism, while the latter period had a formalist approach and was more abstract in nature.
Frequently Asked Questions
Who Was Zdzisław Beksiński?
Zdzisław Beksiński was a trailblazer and well-respected artist in Polish art who regrettably died too young. Beksiski was a contemporary surrealist painter, photographer, and sculptor with an eye for the unusual. His paintings evoked strange mental ideas and were a true stride into insanity in the realm of dystopian surrealism.
What Kind of Art Did Zdzisław Beksiński Make?
Despite their gruesome and unsettling appearances, Zdzisław Beksiński's paintings are the sum of different allusions, inspiration, and identifiers of the artist's vision and philosophical viewpoints. The artist didn't utilize morbid, bleak, and surreal elements to obnoxiously represent horrific experiences; alternatively, his works are the result of a long and difficult trip into the psyche. His work included horrific extraterrestrial people and places.
Heidi Sincuba was the Head of Painting at Rhodes University from 2017 to 2020 and part of the first Artist Run Practice and Theory course at Konstfack in Stockholm, 2021. They completed their BFA at Artez Arnhem in the Netherlands, MFA at Goldsmiths University of London, and are currently a Ph.D. candidate at the University of Cape Town.
Heidi Sincuba's own practice explores fugitivity through painting, drawing, text, textiles, performance, and installation. This praxis is founded on a conceptual intersection of biomythographic experimentation, existential automatism, and African ancestral knowledge systems. These methodologies of multiplicity result in a fluid and speculative aesthetic, continually manifesting and metamorphosing its material conditions.
Learn more about the Art in Context Team.
Cite this Article