Scandinavian architecture refers to the Nordic architecture style popular in places such as Denmark, Sweden, Finland, Norway, and Iceland. What is unique about Scandinavian-style houses, though, and what are their characteristics? Let's find out more about Scandinavian house design, as well as other structures that feature Scandinavian architecture, to gain a better understanding of this Nordic architecture style!
Up until the late 19th century, Scandinavia was generally regarded as an architectural lightweight since its cathedrals, castles, and other important structures were often built in styles borrowed from other countries. The majority of the structures were traditional timber, stone, and brick buildings built by people with no professional architectural experience.
Although they went unnoticed, they provided practical solutions to challenges unique to the far north, such as optimizing natural heat and light during cold and dark winter days.
At the beginning of the 20th century, the Nordic architecture style's status started to change as architects abandoned historicism in favor of fusing new foreign styles and technical breakthroughs with regional practices. The beginnings of the Scandinavian architecture movement occurred in the 1930s through an exhibition that was held in Stockholm, where two architects promoted the idea of Functionalism. Buildings in the functionalist style were simple, but they reflected a great interest in the human condition.
Architects envisioned these structures to be basic, but they also wanted them to benefit people and the environment in some manner.
While modern architecture is principally about simple, pure lines, Scandinavian architecture is also about thinking about how public spaces and homes can benefit the people who use them. These key characteristics can help you tell Scandinavian house designs apart from other styles.
Minimalism
The Nordic architecture style is characterized by minimalism, with a focus on clean lines and basic designs. Scandinavian architecture emphasizes a "less is more" attitude in terms of form, with structures that are basic in design and lack excessive decoration. This results in a style that is both beautiful and ageless, with Scandinavian-style houses aging gracefully and never looking antiquated.
Natural Materials
Natural materials are used extensively in Scandinavian house design. This can be attributed in part to Scandinavia's abundant natural environment, which includes woods, mountains, and streams that have played an important role in developing the region's aesthetics.
In Scandinavian architecture, wood is undoubtedly the most recognizable material. Everything from building components to finishes and furniture is made of wood.
Stone is another natural material that is widely employed in Scandinavian buildings. It is typically used for things such as chimneys, foundations, and other structural elements, as well as ornamental features such as fireplaces.
Functionality
Scandinavian architecture is characterized by its emphasis on functionality. Form always follows function in the Nordic architecture style, which means that the design of a structure is determined primarily by its intended purpose. This leads to Scandinavian-style houses that are functional and well-suited to their tenants' demands. Being considerate of people and the environment is essential in Scandinavian house design. Many homes have been fitted with cutting-edge energy systems that protect and power the structure as effectively as achievable. As new technology becomes available, old houses often get upgraded.
Light
Most Scandinavian architects consider the surrounding terrain and modify the structures they create accordingly. In the winter, many Nordic nations lack sunshine, making it essential for natural light to be able to easily pass through an area.
Glass walls, skylights, and open areas may help create the needed natural light.
Neutral Colors and Decor
The color palette is typically light and neutral, which helps to bring out the natural light in the room. Colors tend to be gentle and warm-toned, rather than cold and stark. Soft light fixtures, organic textures, and areas with wide walls and lower ceilings that are simple to heat and cool are other prominent features.
As previously said, the distinguishing characteristics of Scandinavian architecture are utilitarianism, minimalist design, and being in harmony with nature. The Scandinavian architects contributed to the development of the region's social welfare model, which called for superior housing for every citizen and the development of government structures for the common good.
Let's take a look at the types of Scandinavian Architecture.
Residential Buildings
The "stuga," a typical Swedish cottage with a steeply pitched roof and wooden cladding, is a well-known example of Scandinavian residential architecture. The "funkis" style, which arose in the 1930s and can be identified by its clean, geometric lines and functional design approach, is another prominent example of Scandinavian house design. Residential design is continuously evolving and adapting, with architects using new materials and technology while emphasizing the connection to the environment and sustainable practices. Asante Architecture & Design's "Villa Nyberg" is an excellent example of a contemporary Scandinavian residential building.
Public Buildings
The focus on establishing spaces that are both beautiful and socially inclusive is a distinctive characteristic of Scandinavian public building design. This includes architectural features like shared public spaces and environmentally friendly materials and systems. The utilization of open spaces and natural light in order to create an atmosphere of unity between the constructed environment and the natural world is a significant feature of Scandinavian public design.
This is seen in structures such as museums, which include big, light-filled halls.
As with their Scandinavian-style houses, the Scandinavian public buildings embrace functionalism and minimalism. This is evident in structures like libraries and municipal centers, which place a higher priority on user experience than ornate furnishings. The Oslo Opera House in Norway is a well-known example of Scandinavian public architecture.
Religious Buildings
Many Scandinavian churches were designed with large windows and skylights that establish a feeling of connection between the building and nature. This is also evident in the incorporation of natural materials like stone and wood, which help contribute to the establishment of a warm and inviting environment. Another distinguishing feature of Scandinavian ecclesiastical architecture is the use of basic, unadorned shapes. This is seen in structures such as churches, which usually have a rectangular or cruciform layout with a single spire. Instead of focusing on grandeur or lavishness, the emphasis is on establishing a tranquil and meditative atmosphere.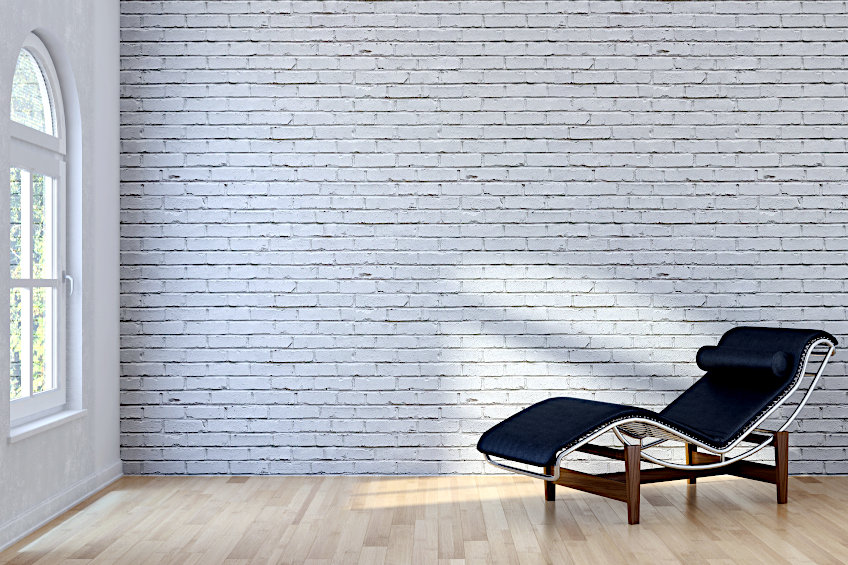 Commercial Buildings
Solar panels, green roofs, and rainwater collecting systems are common components of commercial buildings in Scandinavia. Many commercial buildings are built to be versatile and adaptable, with spaces that can be easily rearranged to meet changing needs over time. Scandinavian commercial architecture is noted for its utilitarian and minimalist designs that promote efficiency and sustainability.
These structures are designed to be appealing and attractive to clients while also representing the ethos of the businesses housed inside them.
Now that we have formed a better understanding of Scandinavian architecture, we can explore a few notable Scandinavian architects. We have already discovered which characteristics these architects prefer to incorporate in their buildings, but we don't know anything about the people who design them. Let's find out which architects left a mark on the Scandinavian architectural world.
Eliel Saarinen (1873 – 1950)
| | |
| --- | --- |
| Architect Name | Eliel Saarinen |
| Nationality | Finnish-American |
| Date of Birth | 20 August 1873 |
| Date of Death | 1 July 1950 |
| Place of Birth | Rantasalmi, Finland |
National Museum of Finland designed by Eliel Saarinen; Alessio Damato, CC BY-SA 3.0, via Wikimedia Commons
Eliel Saarinen made substantial and far-reaching contributions to architecture and design. Saarinen's pioneering effort in the establishment of modernist architecture in both Finland and America was one of his most important accomplishments.
Saarinen was a pioneer of the Finnish National Romantic movement, which attempted to combine traditional Finnish architecture with contemporary elements. He created numerous noteworthy Finnish structures, notably the Helsinki Central Railway Station, which is regarded as one of the most prominent examples of Finnish National Romantic architecture.
Alvar Aalto (1898 – 1976)
| | |
| --- | --- |
| Architect Name | Alvar Aalto |
| Nationality | Finnish |
| Date of Birth | 3 February 1898 |
| Date of Death | 11 May 1976 |
| Place of Birth | Kuortane, Finland |
Paimio chair designed by Alvar Aalto; Daderot, Public domain, via Wikimedia Commons
Alvar Aalto, an influential pioneer in midcentury Modernism and possibly Finland's most recognized architect, was noted for his humanistic approach to Modern architecture. Aalto has grown into an important point of reference for the Nordic architecture style due to his typically Finnish approach to architecture, and his dedication to producing a total work of art.
He left numerous reminders of his creative genius not only in buildings but also in interior features, such as lamps, furniture, and glassware design.
Arne Jacobson (1902 – 1971)
| | |
| --- | --- |
| Architect Name | Arne Jacobson |
| Nationality | Danish |
| Date of Birth | 11 February 1902 |
| Date of Death | 24 March 1971 |
| Place of Birth | Copenhagen, Denmark |
An exhibition with Jacobsen's furniture etc. at SAS Royal Hotel in Copenhagen 2000; Foto: Jonn Leffmann, CC BY 3.0, via Wikimedia Commons
The work of Jacobsen made a significant and distinctive contribution to modernism as well as to the unique position that Scandinavian nations like Denmark and Norway occupy within the modern movement. One might even argue that if Scandinavian architects like Arne Jacobsen had not brought that humanitarian aspect to the modern movement, much of what it represents would have been forgotten and essentially lost. The sense of proportion in Arne Jacobsen's work is widely recognized. In fact, he even considered this to be one of the key aspects of his work.
Jørn Utzon (1918 – 2008)
| | |
| --- | --- |
| Architect Name | Jørn Utzon |
| Nationality | Danish |
| Date of Birth | 9 April 1918 |
| Date of Death | 29 November 2008 |
| Place of Birth | Copenhagen, Denmark |
Sydney Opera House; Bjarte Sorensen. Please acknowledge photographer., CC BY-SA 3.0, via Wikimedia Commons
As a young designer, Utzon's ambition seemed limitless. He had entered a competition in London for the design of the replacement for the Crystal Palace 10 years before submitting his winning submission for the Sydney Opera House.
Utzon's career was characterized by bold ideas, and collaborations (which often failed). Utzon's output was modest for an architect of his caliber.
Most of his major structures, such as the Kuwait National Assembly and the Sydney Opera House, are regarded as "fatally compromised" projects, often due to factors beyond Utzon's control. Two residences in Denmark, his own in Hellebaek (1952) and another at Holte (1953), were among his significant early works.
Scandinavian architecture's focus on functionality, simplicity, and natural materials has impacted many designers throughout the world in terms of minimalist design. Scandinavian architects such as Aalto, Jacobsen, and Utzon were early adopters of the minimalist design trend in the mid-20th century, and their work continues to influence designers today.
Scandinavian architecture's clean lines, subtle shapes, and emphasis on utility and user experience are trademarks of modern minimalist design.
Scandinavian architecture has additionally played an important part in the cause of sustainability. Many Scandinavian buildings are ecologically conscious and energy-efficient, with features like solar panels, green roofs, and rainwater collecting systems. Furthermore, Scandinavian architects have become renowned for their use of sustainable and renewable natural materials that include stone and timber. Scandinavian architecture's commitment to sustainability and environmental responsibility has led designers all around the world to prioritize similar ideals in their own architectural creations.
Of the many things that Scandinavia is known for around the world, perhaps the most notable is the rich influence that Scandinavian architects have had on worldwide preferences, particularly in modern architecture. Sleek, oddly-shaped structures with environmentally sustainable and human-friendly designs that integrate plentiful and inventive use of natural light are examples of structures that may be seen to represent Scandinavian architecture, but they can also now be seen all over the world. These are just some of the characteristics of the Nordic architecture style that has become so ingrained in world architecture, that most people no longer even realize where it originated.
Frequently Asked Questions
Designers in modern Scandinavian architecture use natural light to extract every last bit of lighting from the ambient light outside, incorporating many glassed roofs and enormous transparent walls, as well as big windows and skylights. Inhabitants of Scandinavia end up spending a lot of time indoors during the frigid winter months. This is why there are many natural textures, gentle lighting options, and pleasant areas that naturally keep the warmth in houses and other structures.
Scandinavian house designs have a reputation for being snug and warm, despite their minimalist look. This is accomplished by utilizing natural materials. Large windows, as well as an open-floor plan, are common features of Scandinavian house designs. These architectural elements are meant to optimize the natural light entering the home, while additionally providing a connection to the outside world.
Justin van Huyssteen is a freelance writer, novelist, and academic originally from Cape Town, South Africa. At present, he has a bachelor's degree in English and literary theory and an honor's degree in literary theory. He is currently working towards his master's degree in literary theory with a focus on animal studies, critical theory, and semiotics within literature. As a novelist and freelancer, he often writes under the pen name L.C. Lupus.
Justin's preferred literary movements include modern and postmodern literature with literary fiction and genre fiction like sci-fi, post-apocalyptic, and horror being of particular interest. His academia extends to his interest in prose and narratology. He enjoys analyzing a variety of mediums through a literary lens, such as graphic novels, film, and video games.
Learn more about the Art in Context Team.