Patrick Demarchelier – Famous Fashion Photographer
Who is Patrick Demarchelier and what is he most renowned for? Originally from France, the young photographer gained popularity in the fashion industry upon arriving in New York City. From there, he grew to become a prominent name in the city and around the world. Let's find out more about Patrick Demarchelier's biography and style of art.
Patrick Demarchelier's Biography
| | |
| --- | --- |
| Name | Patrick Demarchelier |
| Nationality | French |
| Date of Birth | 21 August 1943 |
| Date of Death | 31 March 2022 |
| Place of Birth | Paris, France |
Patrick Demarchelier is known for his understated, classically exquisite fashion photography. He has shot both black-and-white and color editorials for Harper's Bazaar, Vogue, and Vanity Fair, as well as ad campaigns for Dior, Chanel, Versace, Louis Vuitton, and Celine, among other luxury brands, since moving to New York from his native France in the 1970s. Demarchelier is regarded as a portraitist for his knack for capturing the underlying personalities of his subjects, including Madonna, RuPaul, Anthony Hopkins, and Kate Moss, to mention just a few. Princess Diana appreciated his photography so much that she commissioned him to shoot her with her children in 1989, becoming him the British royal family's first non-British official photographer.
Patrick Demarchelier at the 2010 Tribeca Film Festival (2010) by David Shankbone; David Shankbone, CC BY 3.0, via Wikimedia Commons
Early Life and Studies
Patrick Demarchelier was born in Le Havre, a port city in Normandy, France, to a working-class family. He was raised in a big household with five siblings, and his parents were of Polish origin. Demarchelier was captivated by photography as a child and spent a lot of time capturing photos. When he was 17 years of age, Demarchelier received his very first camera as a present from his stepfather and started to experiment with black and white photography.
He started to take photos of his friends and weddings after learning how to develop film and edit negatives.
Demarchelier traveled to Paris at the age of 20 to pursue his ambition of becoming a renowned photographer. He began as a freelance photographer, photographing for minor fashion magazines and slowly building his portfolio. He found work with Hans Feurer, the Swiss photographer and Vogue contributor. His ability and dedication quickly drew the attention of prominent fashion designers and editors, and his photographic career began to take off from there.
Patrick Demarchelier Exposition at Paris Expo Petit Palais (2008); Michel Mikiane Lévy-Provencal from Paris, France, CC BY 2.0, via Wikimedia Commons
Career
Demarchelier began photographing for American Vogue before moving to New York in 1975 to pursue his girlfriend at the time. Demarchelier's photographic approach in the 1970s was distinguished by his use of natural light, minimal backdrops, and an emphasis on the beauty of his models. His photos were renowned for their elegance and timeless quality. Patrick Demarchelier took photographs for the covers of practically every major fashion magazine in the late 1970s, including British, American, and Paris Vogue. He has shot covers for magazines such as Glamour, Rolling Stone, Life, Elle, Newsweek, and Mademoiselle.
He took photos for advertisements such as Farrah Fawcett's shampoo in 1978, a doll of Brooke Shields in 1982, a Calvin Klein ad with Giorgio Armani, Gianni Versace, L'Oréal, Revlon, Elizabeth Arden, and Gianfranco Ferré.
Demarchelier was also the key photographer for Brooke Shields' book On Your Own, a lifestyle guide for young women. Possibly his most renowned was for the May 1989 edition, which featured Madonna. Not only was Demarchelier's work published in the debut issue of the American Photographer Master Series, but he also became Diana, Princess of Wales, a personal portraitist who had first seen his work on a Vogue cover. The Frenchman was the first non-British person to be appointed as an authorized royal photographer.
Honey Dijon on the LOVE 18 set (2017) by Patrick Demarchelier; LOVE Magazine, CC BY 3.0, via Wikimedia Commons
Demarchelier attributed his success to Grace Coddington, with whom he had a strong working connection at British Vogue until switching titles in 1988. Their sun-lit 1990s pictures showcased joyful, athletic models dressed in fancy attire that seemed relatable. Cindy Crawford appeared in Surf's Up with a group of strong surfers, and they sailed with Beverley Peele, Naomi Campbell, and Tyra Banks in 1992's Summer's Bare Necessities. From 1992 on he worked with Harper's Bazaar, becoming its premier photographer. Demarchelier was designated an officier dans l'Ordre des Arts and des Lettres by the French Ministry of Culture in 2007. He also earned the CFDA Founder's Award in Honor of Eleanor Lambert that year. In the 2010s, he collaborated often with model Caroline Trentini, who was dating his son Victor at the time.
Accusations of Sexual Misconduct
In a comprehensive study published in 2018, more than 50 female and male models spoke up about sexual misconduct in the workplace. Almost 60% of those polled stated that they had been improperly touched while working, with breaches ranging from unwanted kisses to rape. Around 25 photographers, stylists, agents, casting directors, and other industry experts were named, with Patrick Demarchelier being the biggest surprise on the list.
A former photo assistant of Demarchelier complained to Vogue editor-in-chief Anna Wintour in October about the photographer's "relentless" flirtatious advances toward her while she was an intern at the age of 19.
When she objected, she stated he would reprimand her on the job later for no reason. Demarchelier made unwelcome sexual approaches on six additional women, such as "making a model put her hands on her genitals while grabbing the breasts of another model as well as making vulgar sexual remarks." Most of them spoke out only on the condition of remaining anonymous for fear of repercussions on their careers.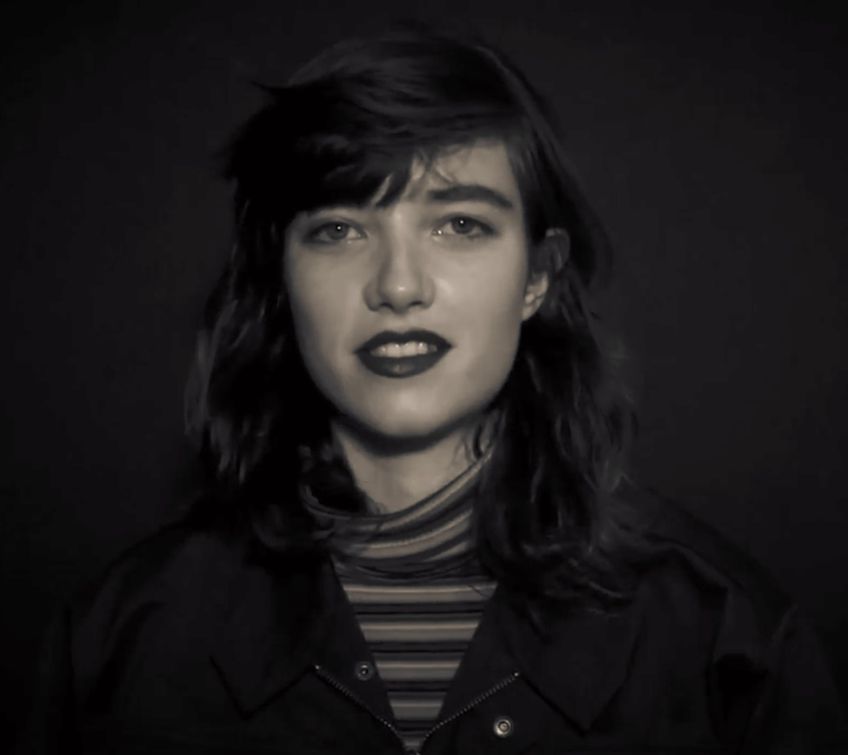 American model Grace Hartzel for Love magazine (2017) by Patrick Demarchelier; LOVE Magazine, CC BY 3.0, via Wikimedia Commons
Art Style and Influences
Patrick Demarchelier is noted for his refined and sophisticated aesthetic. His images are distinguished by their simplicity, elegance, and reliance on natural light. Demarchelier's photography is regarded as timeless, focused on capturing his subject's essence. Richard Avedon, Helmut Newton, and Irving Penn have all been mentioned as influences on Demarchelier's photography.
Demarchelier had a flair for capturing the sensuality of his subjects in a similar manner to Newton, and his use of dramatic contrast and powerful lighting harkens back to the works of Avedon and Penn.
Demarchelier became one of the most prominent photographers in the fashion business over the years, and his approach has been imitated by many younger photographers. Despite allegations of wrongdoing, he has still been acknowledged by many that have worked with him as an inspiration to many young models who looked up to him as a role model. In addition to his fashion photography, he has also shot memorable images of celebrities such as Madonna, Princess Diana, and Angelina Jolie.
Marie de villepin (2018) by Patrick Demarchelier; Parker Jack bird, CC BY-SA 4.0, via Wikimedia Commons
Criticisms
Patrick Demarchelier is largely considered to be one of the most accomplished and important fashion photographers of his time, yet his work has still been criticized by some. One typical complaint leveled against Demarchelier's approach is that it is extremely basic or formulaic. Some critics have stated that his photos depend too much on traditional stances and that his use of natural light may occasionally result in images without depth or complexity.
Demarchelier's work has also been criticized for being focused on a limited definition of beauty, with many of his photos showcasing slender, conventionally attractive ladies in highly stylized situations.
Some claim that this contributes to body image issues by perpetuating unrealistic beauty standards. Others have attacked Demarchelier's personal life, with the 2018 charges of improper behavior and sexual misconduct leveled against him. While Demarchelier disputed the charges, they caused some to question his standing in the fashion business at the time.
Patrick Demarchelier Exposition at the Petit Palais in Paris (2009); Raphaël Labbé from Paris, France, CC BY-SA 2.0, via Wikimedia Commons
That completes our look at Patrick Demarchelier's biography and art style. Demarchelier was a prominent name in the fashion photography circuit throughout the decades, starting in the 1970s and lasting until the late 2010s. In 2018, he was accused by several models of sexual misconduct and was eventually dropped from his agency. He passed away on the 31st of March 2022, aged 78.
Frequently Asked Questions
Who Was Patrick Demarchelier?
He started as a freelance photographer in the late 1960s and rose to prominence in the fashion business in the 1970s upon moving to New York from France. Demarchelier collaborated with some of the world's most prestigious fashion brands and magazines, including Harper's Bazaar, Vogue, and Vanity Fair. He is noted for his clean and beautiful photographic style, which frequently incorporates natural light and minimum processing. Demarchelier has earned various honors and distinctions for his work throughout the years, including the Eleanor Roosevelt Center Award for Humanitarianism.
When Did Patrick Demarchelier Pass Away?
The famous photographer passed away on the 31st of March 2022. Demarchelier was 78 years of age at the time of his passing. It is believed that he passed away from cancer.
What Was the Controversy Surrounding Patrick Demarchelier?
During the #metoo movement, many people within the fashion industry stepped forward and said that they had been harassed by those working in the industry, including renowned photographers such as Demarchelier. Over the years, several people have voiced their own experiences with the famous fashion photographer, such as one of his assistants, who claimed that he made inappropriate and lewd comments to her when she worked for him. Several models also complained that he had asked them to do things that they felt uncomfortable with. Many of the women who came forward preferred to remain anonymous.
Jordan Anthony is a film photographer, curator, and arts writer based in Cape Town, South Africa. Anthony schooled in Durban and graduated from the University of the Witwatersrand, Johannesburg, with a Bachelor of Art in Fine Arts. During her studies, she explored additional electives in archaeology and psychology, while focusing on themes such as healing, identity, dreams, and intuitive creation in her Contemporary art practice. She has since worked and collaborated with various professionals in the local art industry, including the KZNSA Gallery in Durban (with Strauss & Co.), Turbine Art Fair (via overheard in the gallery), and the Wits Art Museum.
Anthony's interests include subjects and themes related to philosophy, memory, and esotericism. Her personal photography archive traces her exploration of film through abstract manipulations of color, portraiture, candid photography, and urban landscapes. Her favorite art movements include Surrealism and Fluxus, as well as art produced by ancient civilizations. Anthony's earliest encounters with art began in childhood with a book on Salvador Dalí and imagery from old recipe books, medical books, and religious literature. She also enjoys the allure of found objects, brown noise, and constellations.
Learn more about Jordan Anthony and the Art in Context Team.
Cite this Article