Welcome to the world of monster trucks! Monster trucks are known for their impressive size and their ability to overcome obstacles that are insurmountable for other vehicles. Our collection of 12 unique Monster Truck Coloring Sheets will provide hours of fun for anyone who is passionate about these imposing vehicles. Whether you're a kid or an adult, let your creativity run wild and add colors and details to your artwork to bring these monster trucks to life. We're sure you'll be thrilled with this selection of Coloring Sheets, so get ready to color your favorite monster trucks and have fun!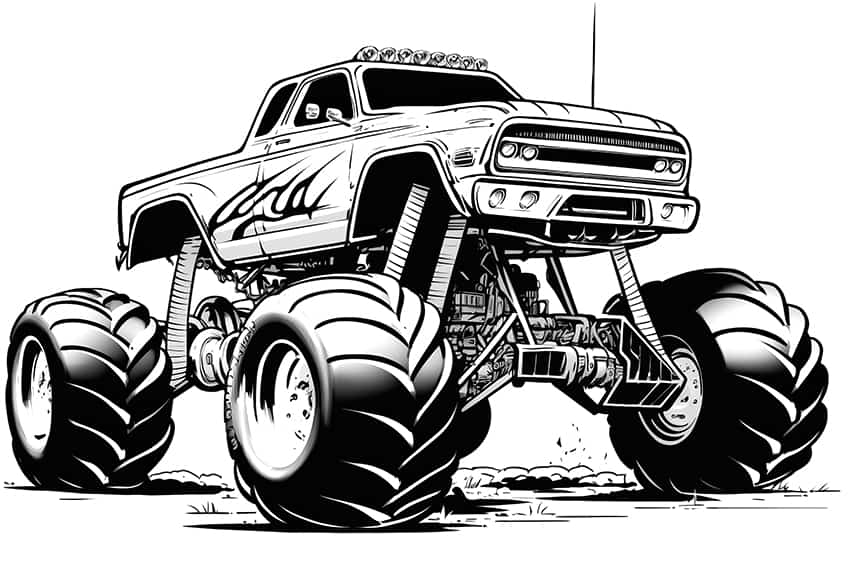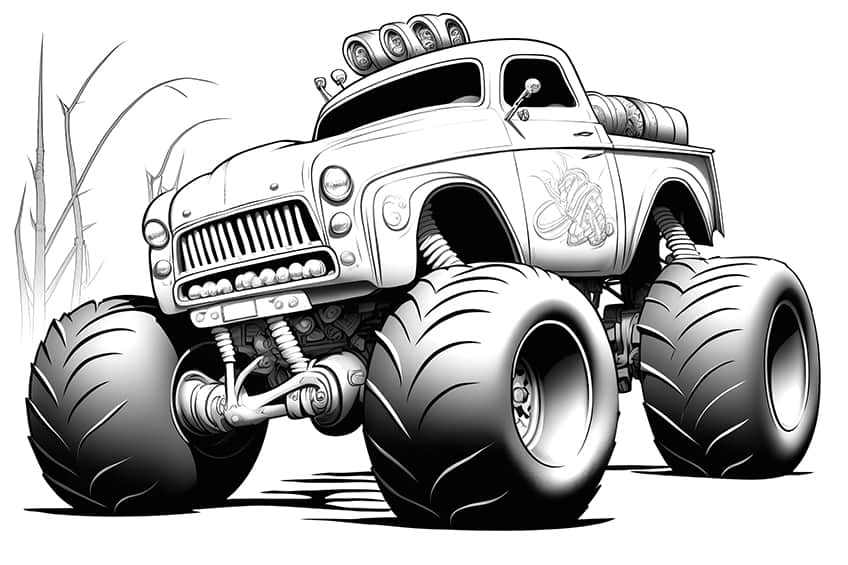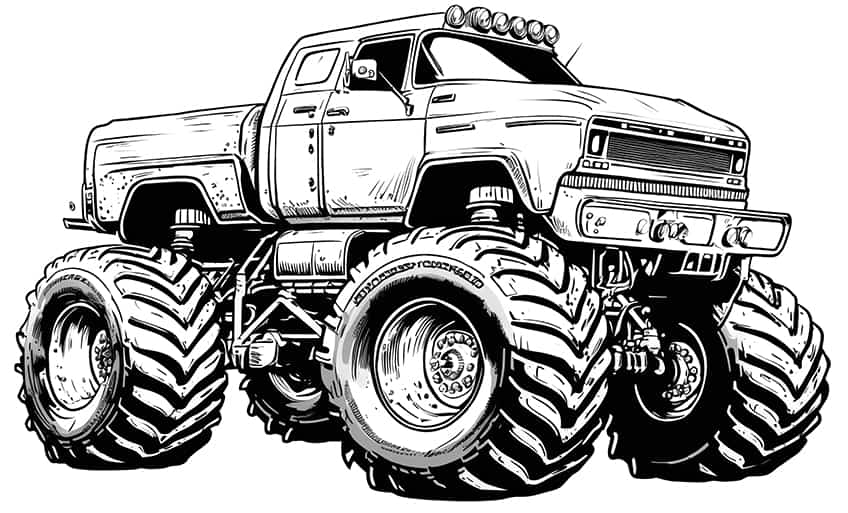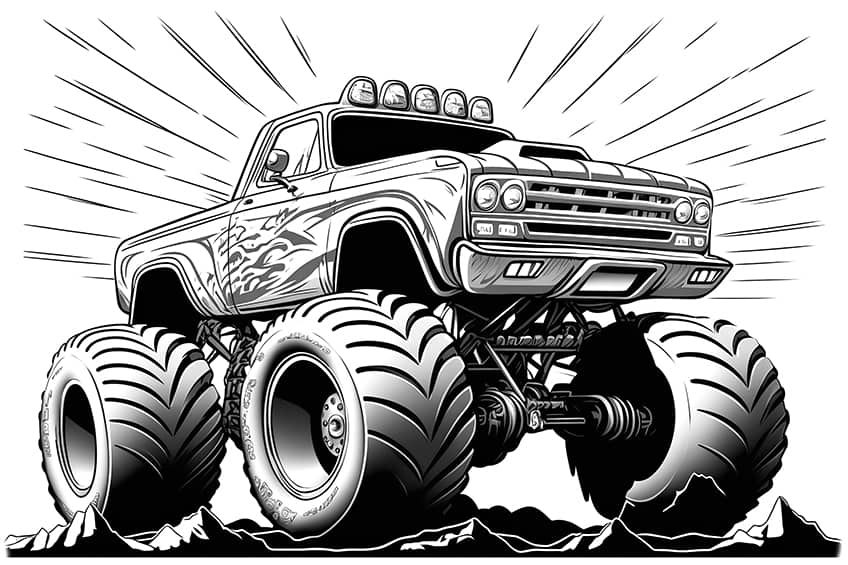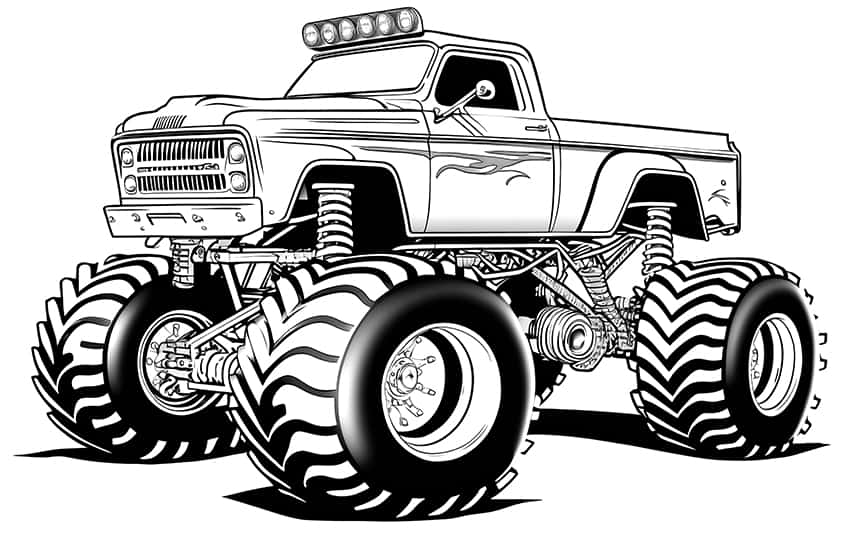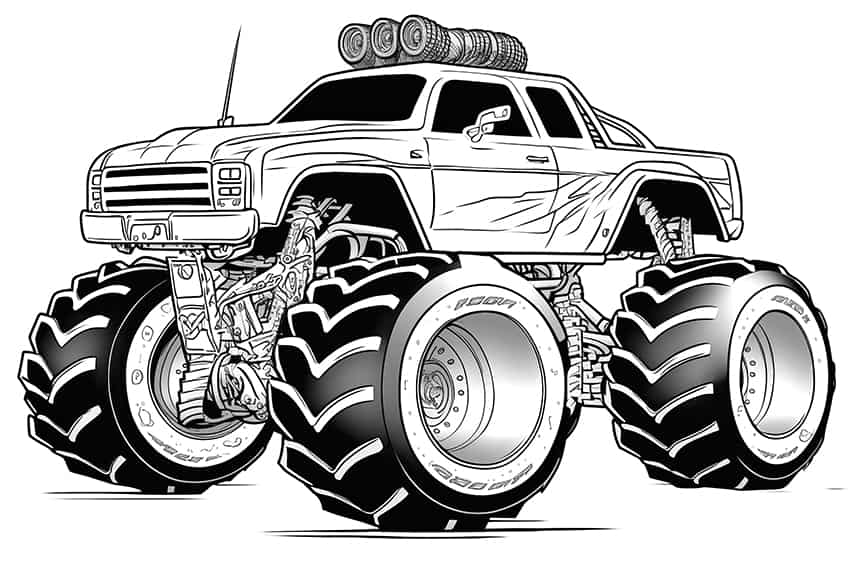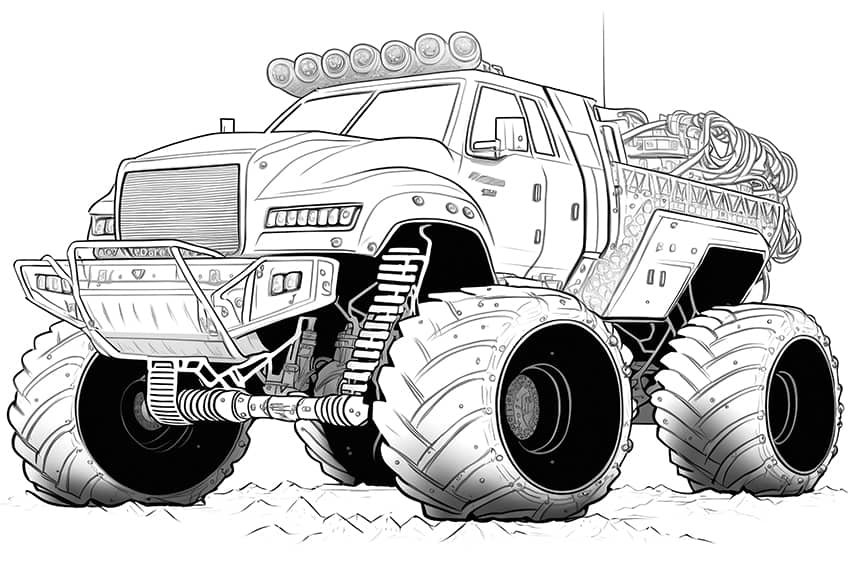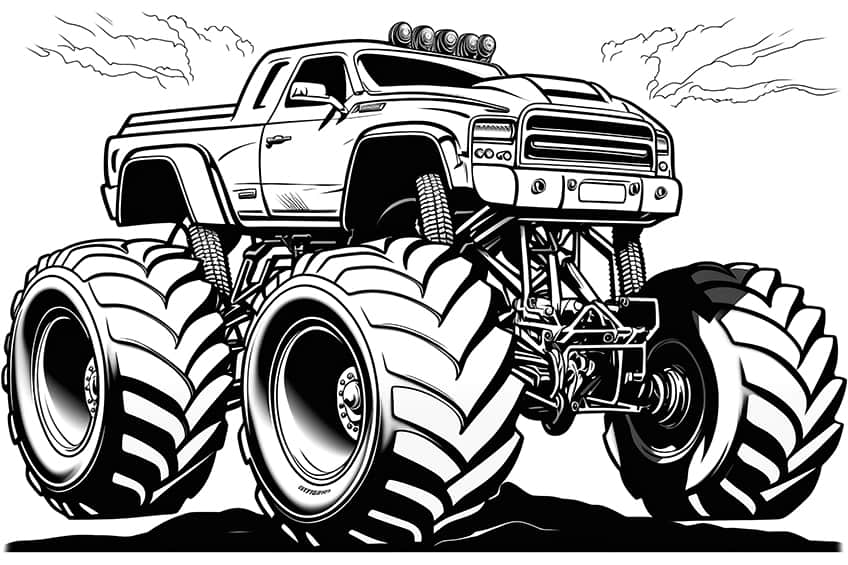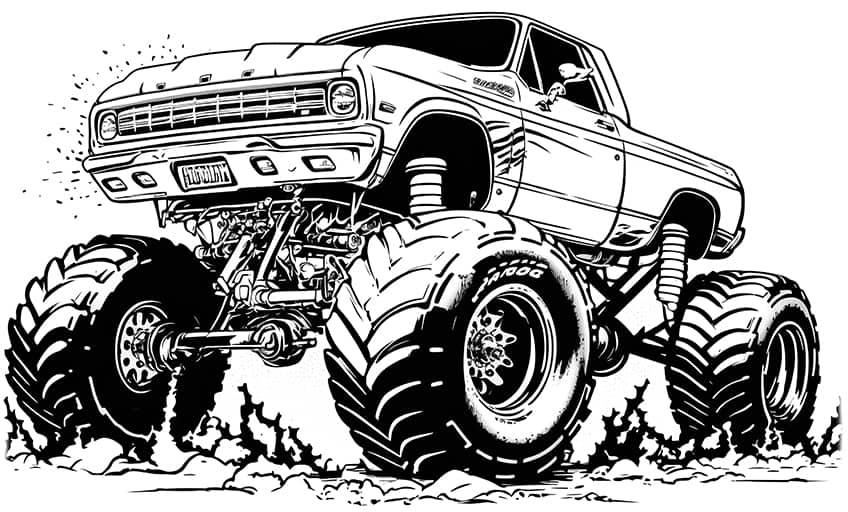 Instructions for our Monster Truck Coloring Pages
Here are the steps you can follow to use the Monster Truck Coloring Sheets:
Select: Choose the image you want to color from our collection of monster truck coloring pages.
Download: Click on the desired image to download the Coloring Sheets in PDF format.
Print: Directly print the monster truck coloring Sheets. You can print it on regular paper or on special coloring paper.
Get started: Start coloring the Monster Truck Coloring Sheets! You can use crayons, markers or other coloring media to bring the picture to life. Let your creativity run wild and add as many details as you like.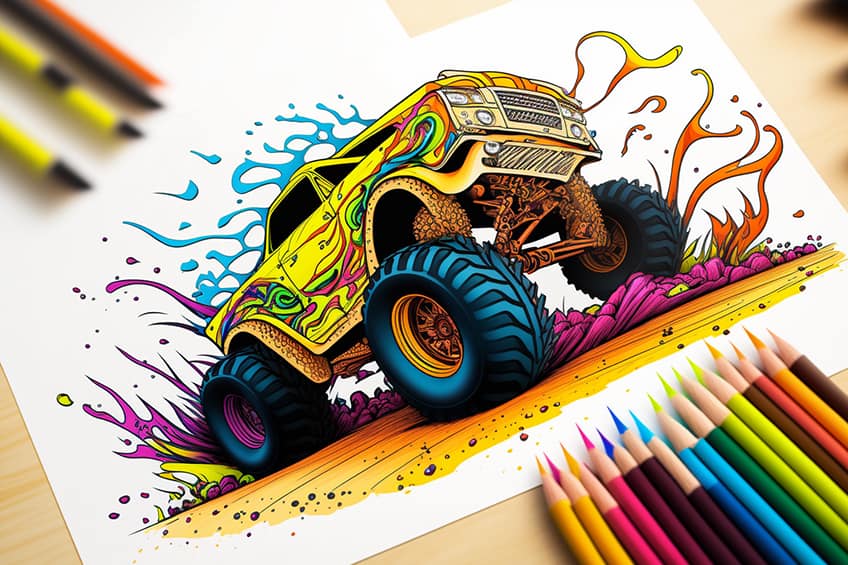 What are Monster Trucks?
Monster trucks are special vehicles designed for use in motorsport events and freestyle events. They are characterized by their huge tires, high suspensions and impressive size. A typical monster truck is about 3.5 meters high and 4.5 meters wide and weighs between 4 and 5 tons.
Monster trucks are known to overcome heavy obstacles and crush things like cars, RVs, and buses. They often compete in competitions where they show off their skills in races, freestyle competitions and other spectacular stunts. The events often attract a large number of spectators who want to witness the spectacle firsthand.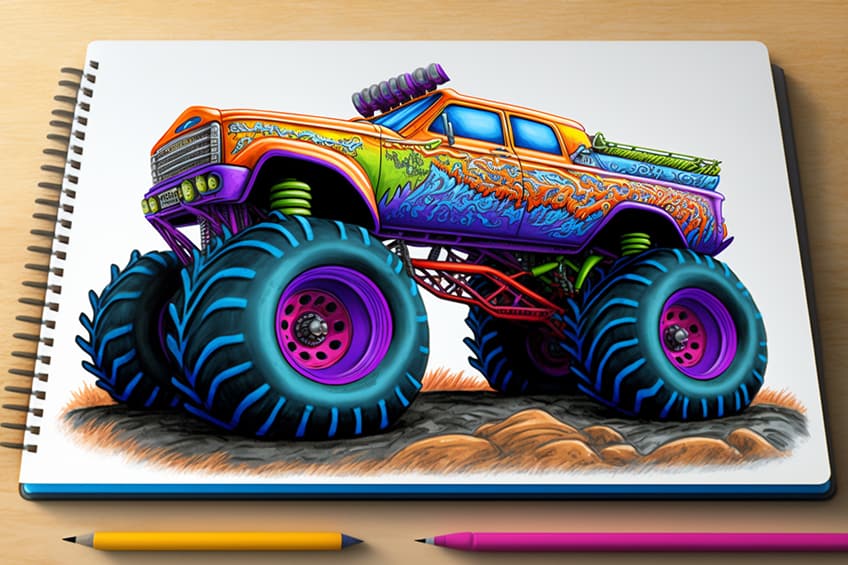 What is the Fascination behind Monster Trucks?
The fascination with monster trucks comes from a combination of factors. On the one hand, monster trucks are extremely impressive vehicles. The huge tires, powerful engines and high suspensions make them true powerhouses on wheels. It is simply fascinating to watch these vehicles perform spectacular stunts and races.
Moreover, Monster Trucks combine sports, show and entertainment. The events where monster trucks perform are often very entertaining and offer an impressive experience to the spectators. The combination of motor sports, stunts and music makes the events a real spectacle.
In addition, monster trucks have a certain mystical appeal. They are huge, almost mythical vehicles that are seemingly invincible. The fascination with monster trucks often goes beyond mere interest in motorsports and becomes a kind of cult around these impressive vehicles.