How to Write an Artist CV – Free Template Download and Guide
An artist Curriculum Vitae (CV or resumé) is an important supporting document all artists should have. It is part of the professional practice elements of your work as an artist and is necessary when you want to apply for jobs in the creative business industry or opportunities for artists. Many artists struggle to know how to write an artist CV, so, in this article, we will look at what is required for a CV for artists and artist's CV examples.
How to Write an Artist CV
A CV for artists is necessary when you are applying for positions in creative businesses, to receive funding, grants, or entering competitions and open calls. It is a detailed account of all of your experience and therefore gives the reader or panel that is considering you for the opportunity a professional peak into your career as an artist.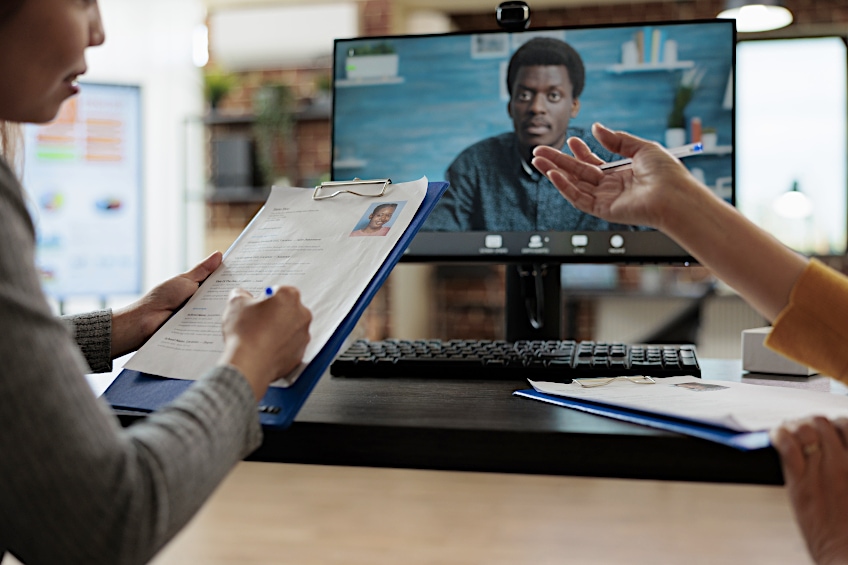 Free Downloadable CV Artist Example/Template
Here follows an example that can be used as a guide on how to write an artist CV. This example is an extensive account of the artist's career as an artist thus far. If you can include active links in your CV text, it can also act as an accessible portfolio that directs the reader straight to relevant art pieces and publications (see examples below). We've created this template for your free use and hope to support your artistic career :-).
-> Download our free artist's CV example in word format (.docx)
What Is an Artist CV Made Up Of?
At the very least, an artist's CV should include your education, training, solo, and group shows. However, it could be to your benefit to include a short biography, your artistic achievements for example funding you received, competitions you won, and/or residencies you attended.
If you want to stand out from other applicants, including two to three recent references, a bibliography on publications of your work, and teaching opportunities or talks you were invited to do could be a good idea.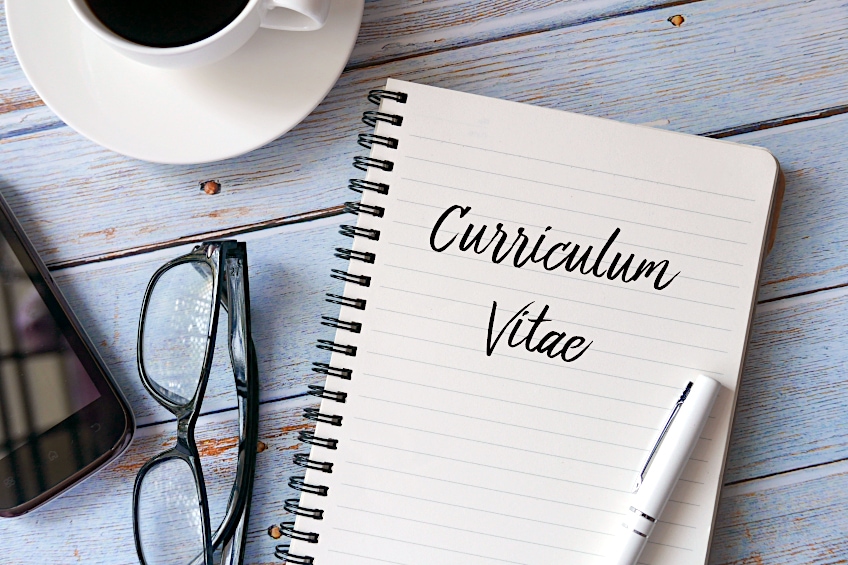 Add all the names of the institutions where you got your training from as well as any curators involved in the shows you were a part of. If you choose to include a bibliography, put it right below your name and personal information. You need to cap your bio at 250 words and only incorporate the most esteemed achievements in this text, as it will be an introduction to the rest of your CV.
It is a good idea to end the last sentence of your bio with an artist's value or philosophy, so the reader can make a personal connection to your work.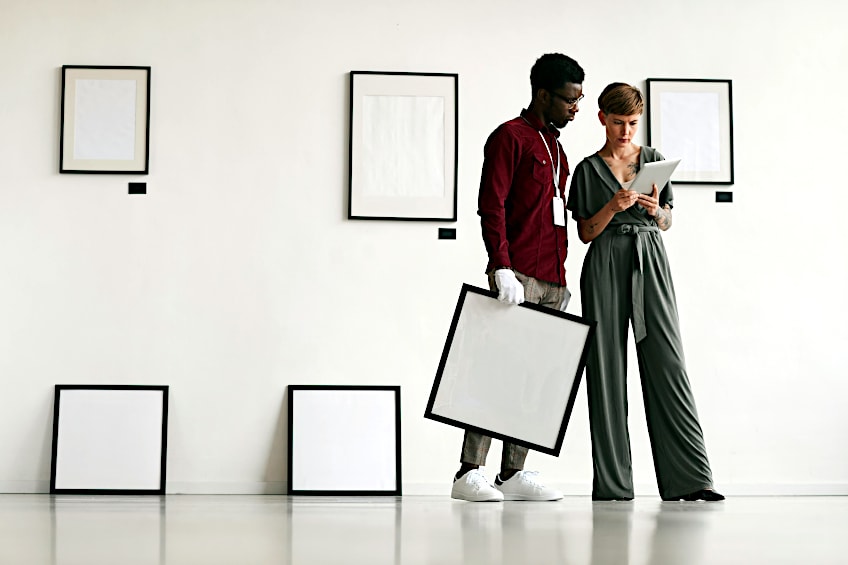 All the elements listed in your CV should be in chronological order. Add the start and finish date of each training experience, exhibition, and so on next to the title of the achievement (see the example CV in the next section).
You can add a short descriptive sentence under your artistic achievements to give the reader an idea of the skills you developed by doing that experience.
When you list your work experience, you can include a bullet point list of the responsibilities you had in that position. Keep the sentences short and grammatically correct. This will ensure that the reader of your CV understands what you have to offer and what tasks you are already trained to do.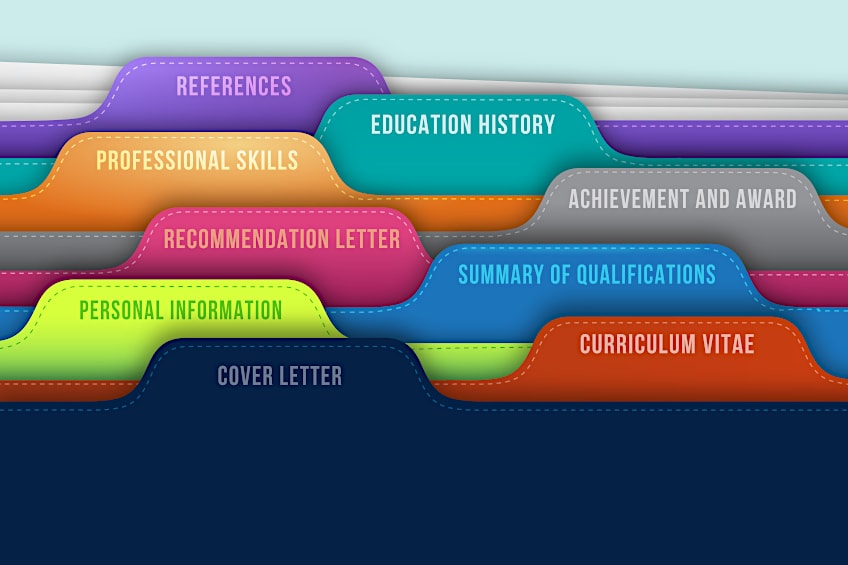 If you are including a reference list, be sure to add the individual contact details, so the reader of your CV can follow up to find out more about you. Include only professional references – no family members or friends. If you have a reference letter that an employer or collaborator wrote, you can select a flattering sentence that is relevant to the professional context and quote the referee in your CV.
Make sure that you reference any books, articles, or web publications correctly if you choose to list any written texts about your artworks.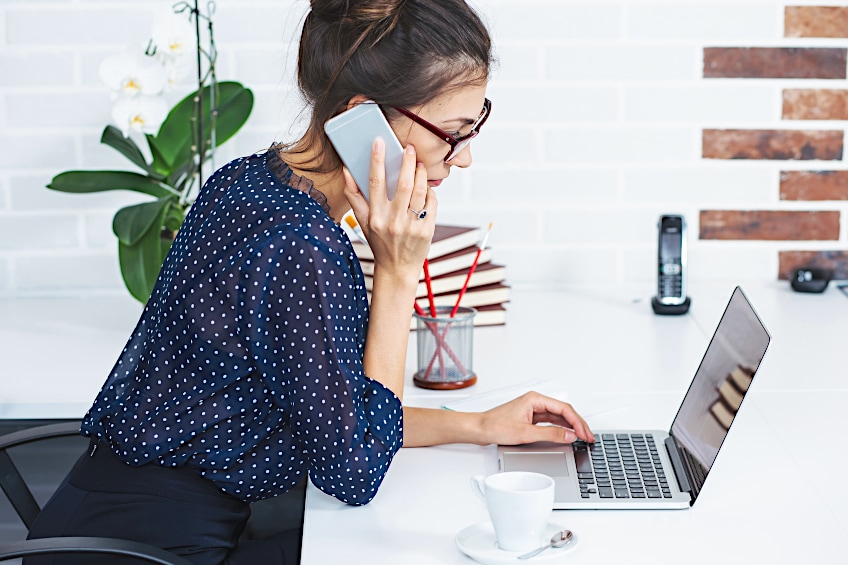 At the beginning of your career, it might be necessary to fluff your CV up a bit, as you might not have exhibited so often or have not had many work opportunities. However, make sure what you list is still relevant and that you update your CV with every opportunity you get. If you have never exhibited work or have no training, you should still create a CV that includes your bio, contact details, and website or portfolio link.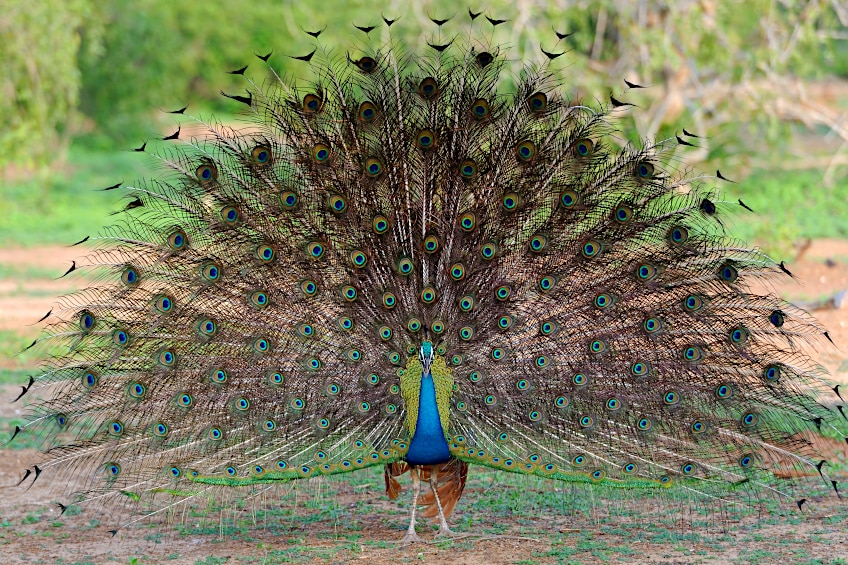 Once you have a lot of achievements, edit your CV down to the most important accomplishments. Make sure the artist CV you send out is under three pages maximum. That being said, it is essential for you to always keep a complete log of everything you have done in your career for yourself. Once you start editing your CV down to the most important things, duplicate the document and keep an extensive CV in your archive.
When you write your artist CV, make sure it is done in a professional font that is easy to read. The design should be simple and clear. Do not add unnecessary frills and design elements that might distract from the content.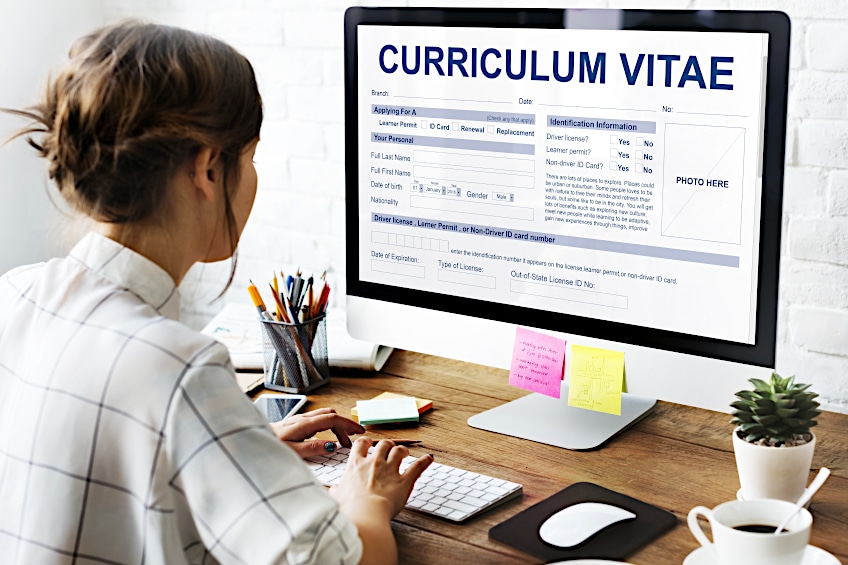 Exercises You Can Do to Write an Artist CV
Writing a CV for artists can be an overwhelming task. But it is necessary to do this to be considered a professional artist. The general rule in writing a CV for artists is to keep it as simple as possible. Here are a few exercises that can help you write a concise and professional artist CV.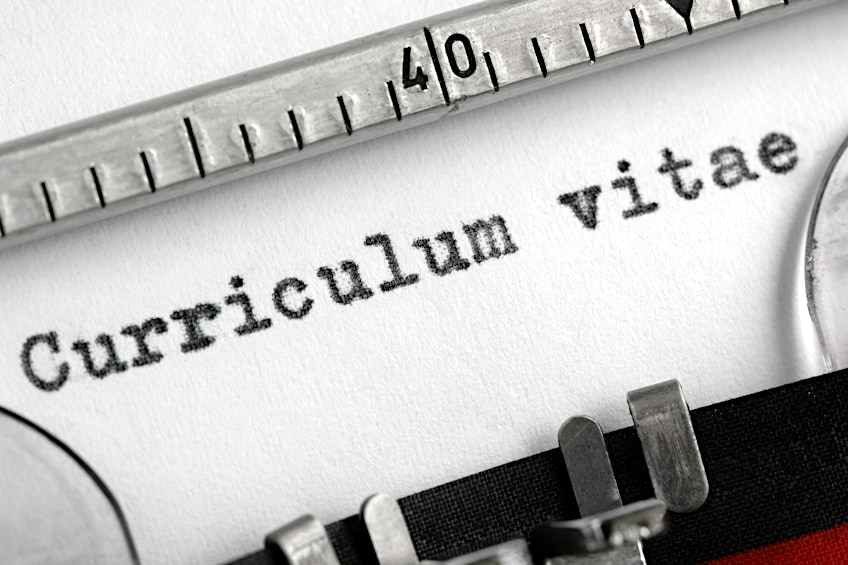 Consider What Will Make You Stand Out
Your resumé should be professional but should also grab the reader's interest. Including a bibliography, a professional photograph of yourself, and links that take readers directly to your website could make you stand out.
Conscious Stream of Writing
A conscious stream of writing or brain dump is a writing practice in which you leave the grammatical and editorial considerations for later. Start writing your whole story in list form without worrying about sentence construction or if it makes sense.
Write as much as possible in a timeline format.
Start at the very beginning of your career and write every relevant achievement down plus what you learned. Continue writing until you feel like you have written everything about your experience, achievements, and training. After you have written everything down, you can edit this rough draft into a neat and concise CV.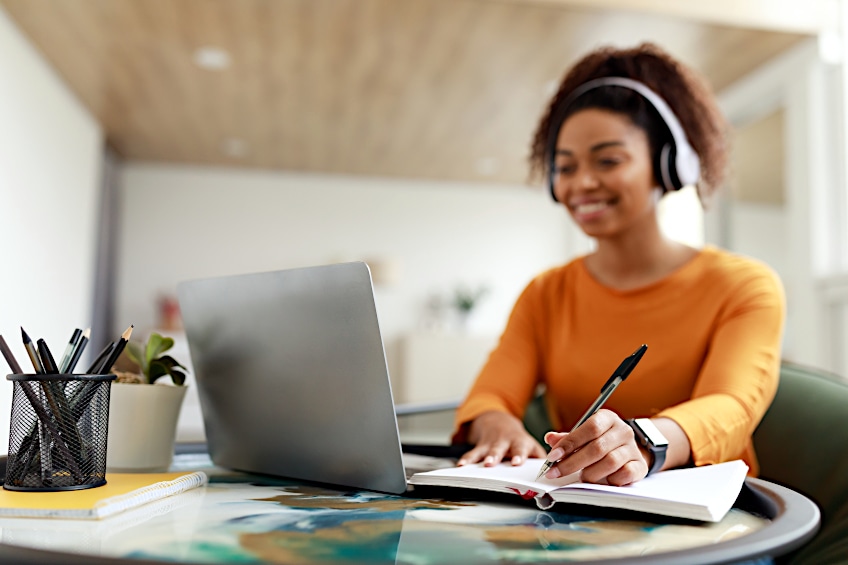 The Importance of Clarity
It is important to keep your sentences short and only include the relevant achievements and training in your artist's CV. Make sure these achievements are listed chronologically and that you have included who trained you or granted you the opportunity. Cut unnecessary facts about your life and keep the text specific to you as an artist. You can ask a friend, family member, or colleague to proofread your CV and give you tips on making it as clear as possible.
An artist Curriculum Vitae should reflect all the experience, training, and achievements of an artist's career. It is the long form of an artist bio that has a detailed list of everything an artist has done until the present moment in their artistic profession. It is an important supporting document for every artist's practice and a worthwhile exercise to invest in.
Frequently Asked Questions
What Is an Artist CV?
An artist's CV is a detailed document that neatly lists all the professional achievements and education of an artist's career. If an artist has done many part-time jobs while pursuing a career as an artist, they should be selective about what to include in their artist CV. Mostly, an artist CV is a list of things that are only art related. However, if you want to show that you have attained other skills that might be relevant to an art opportunity you are applying for, you can include it and clearly state how it is relevant.
What Should Be Included in a CV for Artists?
You should include your name, contact details, and education. It is also important to list any solo or group exhibitions you were part of and any other achievements like competitions you won, grants you received, or residencies you were selected for. If your work has been published, you can include a bibliography. A list of references can also be included so your potential employer or judging panel can reach out and find out more about you from people that know you professionally.
What Is the Difference Between an Artist Curriculum Vitae and an Artist Bio?
An artist bio is a short paragraph about an artist's background, experience, and achievements. It is more focused on the highlights of an artist's career up to the present moment. An artist's CV is a list form document that reflects the artist's skills and work experience. It has more details on all the artist's achievements and training than a bio.
Nicolene Burger is a South African multi-media artist, working primarily in oil paint and performance art. She received her BA (Visual Arts) from Stellenbosch University in 2017. In 2018, Burger showed in Masan, South Korea as part of the Rhizome Artist Residency. She was selected to take part in the 2019 ICA Live Art Workshop, receiving training from art experts all around the world. In 2019 Burger opened her first solo exhibition of paintings titled, Painted Mantras, at GUS Gallery and facilitated a group collaboration project titled, Take Flight, selected to be part of Infecting the City Live Art Festival. At the moment, Nicolene is completing a practice-based master's degree in Theatre and Performance at the University of Cape Town.
In 2020, Nicolene created a series of ZOOM performances with Lumkile Mzayiya called, Evoked?. These performances led her to create exclusive performances from her home in 2021 to accommodate the mid-pandemic audience. She also started focusing more on the sustainability of creative practices in the last 3 years and now offers creative coaching sessions to artists of all kinds. By sharing what she has learned from a 10-year practice, Burger hopes to relay more directly the sense of vulnerability with which she makes art and the core belief to her practice: Art is an immensely important and powerful bridge of communication that can offer understanding, healing and connection.
Nicolene writes our blog posts on art history with an emphasis on renowned artists and contemporary art. She also writes in the field of art industry. Her extensive artistic background and her studies in Fine and Studio Arts contribute to her expertise in the field.
Learn more about Nicolene Burger and the Art in Context Team.
Cite this Article