Nicolene Burger – Multimedia-Artist, Creative Consultant, Art Writer
Story and Background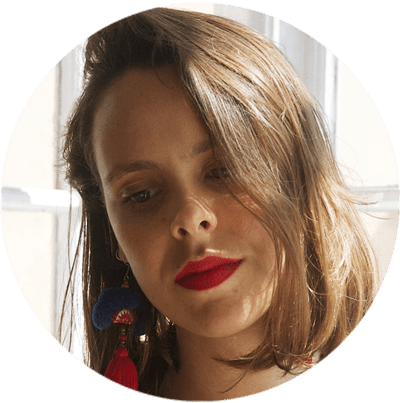 Nicolene Burger is a South African multi-media artist, working primarily in oil paint and performance art. She received her BA (Visual Arts) from Stellenbosch University in 2017. In 2018, Burger showed in Masan, South Korea as part of the Rhizome Artist Residency. She was selected to take part in the 2019 ICA Live Art Workshop, receiving training from art experts all around the world. In 2019 Burger opened her first solo exhibition of paintings titled, Painted Mantras, at GUS Gallery and facilitated a group collaboration project titled, Take Flight, selected to be part of Infecting the City Live Art Festival. At the moment, Nicolene is completing a practice-based master's degree in Theatre and Performance at the University of Cape Town.
In 2020, Nicolene created a series of ZOOM performances with Lumkile Mzayiya called, Evoked?. These performances led her to create exclusive performances from her home in 2021 to accommodate the mid-pandemic audience. She also started focusing more on the sustainability of creative practices in the last 3 years and now offers creative coaching sessions to artists of all kinds. By sharing what she has learned from a 10-year practice, Burger hopes to relay more directly the sense of vulnerability with which she makes art and the core belief to her practice: Art is an immensely important and powerful bridge of communication that can offer understanding, healing and connection.
Nicolene's Role at Art in Context
Nicolene writes our blog posts on art history with an emphasis on renowned artists and contemporary art. She also writes in the field of art industry. Her extensive artistic background and her studies in Fine and Studio Arts contribute to her expertise in the field.
Education
Work Experience
Reader's Favorites by Nicolene
All Blog Posts by Nicolene Burger
Contact Nicolene Burger
e-mail | Linkedin | Facebook | Instagram | Website