Famous Argentine Artists – A Comprehensive List
From the ancient wonders of Cueva de las Manos to the ceramic art history of pre-Hispanic cultures and the development of painting in the colonial era, Argentine art boasts a rich array of artistic prowess. Into the 20th century, Argentine art has seen many significant developments that reflect the country's political and social landscape. In this article, we will introduce you to a selection of the most famous Argentine artists, whose personal histories and experiences led to many avant-garde creations. Keep reading to learn more about these top 10 creatives who captured the unique history and complex spirit of the Argentinean experience!
Argentine Art and Culture in Context
To help you gain perspective on the development of Argentine art, it is useful to review the most important historical developments of the country that played a large role in shaping its art. Early Argentine art can be pinpointed to cave paintings in the Cave of the Hands rock site located in Santa Cruz. This famous World Heritage Site features hundreds of hand-stenciled paintings that capture the early remnants of South American hunter-gatherers. Such art was created between 7,300 BCE and 700 CE and has been the subject of research for many archaeologists and scientists since the 1960s. Various pictorial records across regions in Intihuasi, Colorado, Unmount, and Veladero have also captured snapshots of the lives of pre-Hispanic peoples. Between 400 BCE and 700 CE, ceramic-producing cultures like the Condorhuasi culture thrived in the Andean northeast, while cultures like the La Aguada and the Santa María groups of 650 CE and 1470 CE, aided in the development of painting on stone and ceramic objects.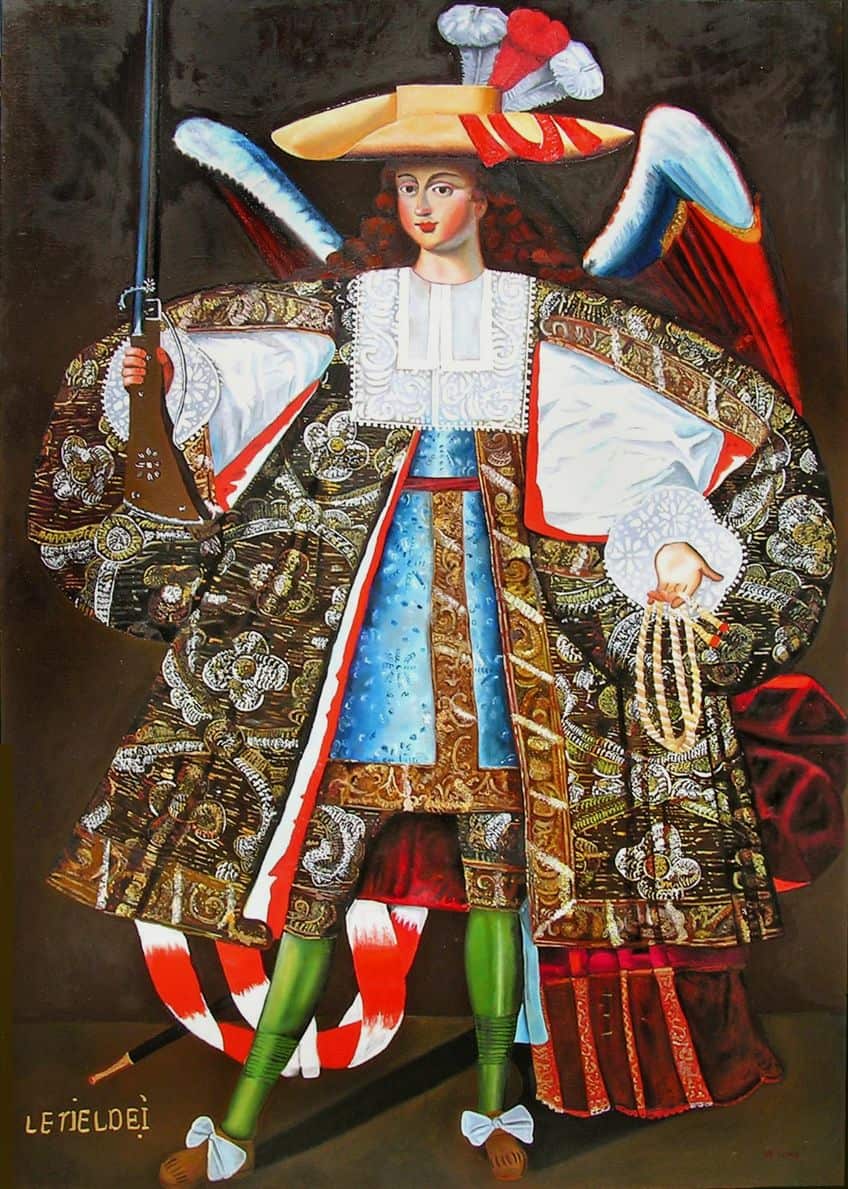 Ángel Letiel Dei (17th Century) by Master of Calamarca; Master of Calamarca, Public domain, via Wikimedia Commons
Argentine art also includes religious art, which was created to Christianize local cultures during the Spanish colonial period. One can also study Argentine painting styles through religious texts such as manuscripts, which have been famously documented by figures like Florian Paucke. Pictures of the ángeles arcabuceros or angels with colonial muskets and triangular virgins have also been discovered in modern-day northwest Argentina that reflect the beliefs of cult groups belonging to the cult of the Virgin Mary and followers of Pachamama.
Folk symbols such as the gaucho or skilled horseman were immortalized in the paintings of 19th-century artists like Cándido López, who alongside others, portrayed aspects of Argentina's chaotic history. Other key influences on Argentine art include European immigration and the impact of Italian painting traditions, which led to more innovations in Modern Argentine painting. 20th-century movements such as the Madí Movement were birthed in a period of civil unrest as a revolt against artistic control by the government.
Such movements had a wide-reaching impact and established areas like Buenos Aires as hubs for avant-garde production.
Since New Figuration in the 1960s, more Argentine artists began to adopt unconventional aesthetics to depict form, which led to an interesting genre of art that birthed monstrous and almost surreal images. Integral to Modern Argentine art was artists' engagement with unions and social issues with collectives such as Grupo Espartaco leading the way. Toward the contemporary art styles, many innovative art movements rooted in cybernetic science, European "happenings", ephemeral art, and the idea of the "system" have since piloted many Argentine artists to the forefront of global recognition.
The Top 10 Most Famous Argentine Artists
There are many renowned Argentine artists whose works present critical ideas and concepts to equip young artists with thought-provoking questions about the society we live in and how one might produce art that speaks to broader social issues. Below you will find our list of the 10 most famous Argentine artists, from painters to sculptors and multimedia masters!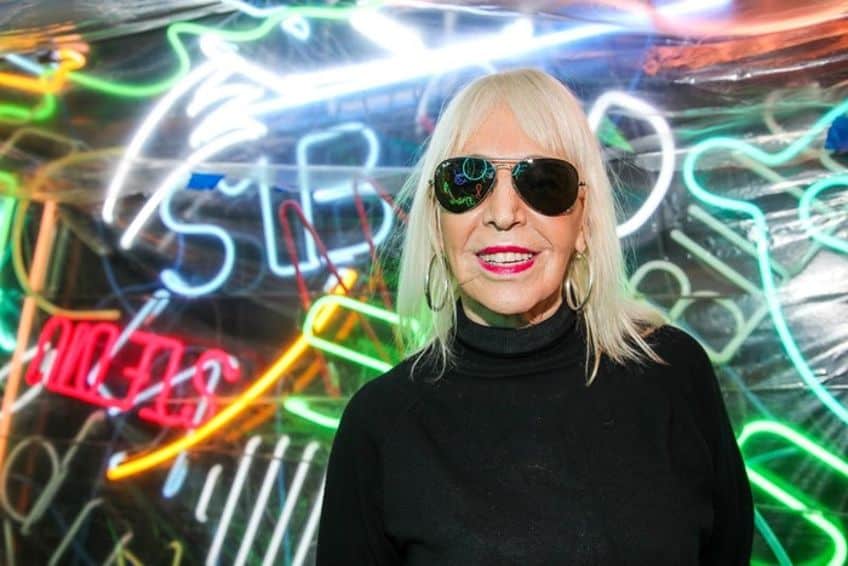 Marta Minujín (2016); GCBA, CC BY-SA 2.5, via Wikimedia Commons
Martín Malharro (1865 – 1911)
Artist Name
Martín Malharro
Date of Birth
1865
Date of Death
17 August 1911
Place of Birth
Azul, Argentina
Associated Movements, Themes, and Styles
Impressionism, Modern art, and landscape art
Mediums
Painting, drawing, illustration, and printmaking
Famous Artworks

Paisaje (1880 – 1911)
Un rincón de Belgrano (1885 – 1911)
Nocturno (1910)
The Fools (n.d.)
Martín Malharro was a renowned landscape Impressionist of the early 20th century whose career triumphed despite initial opposition from his family. Malharro's legacy was rooted in his fervent pursuit of art and education, absorbing various techniques in painting, design, and printmaking throughout his journey. He studied under Francisco Romero in Buenos Aires and tested out unconventional methods when he returned to Buenos Aires from his Parisian chapter. His works are strongly identified with movements and styles from Impressionism and Symbolism, and he was also recognized as an influential teacher.
In 1911, Malharro published El Dibujo en la Escuela Primaria, which cemented his teachings and legacy as a significant Argentine artist and educator.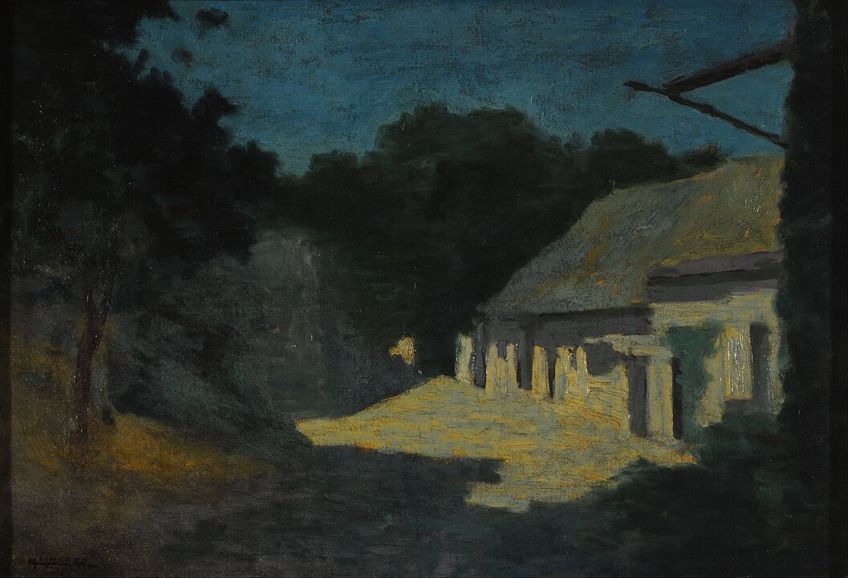 Nocturno (1910) by Martín Malharro; Martín Malharro, Public domain, via Wikimedia Commons
Xul Solar (1887 – 1963)
Artist Name
Oscar Agustín Alejandro Schulz Solari (professionally known as Xul Solar)
Date of Birth
14 December 1887
Date of Death
9 April 1963
Place of Birth
San Fernando, Argentina
Associated Movements, Themes, and Styles
Modern art, Surrealism, imaginary languages, geometric abstraction, portraiture, schematic figuration, pre-Columbian culture, landscape art, architecture, and mysticism
Mediums
Painting, writing, and sculpture
Famous Artworks

Ciudá lagui (1939)
Pan-tree (front) (1952)
Proyecto Fachada Delta (#2) (1954)
Muy Mago (portrait of Aleister Crowley) (1961)
Oscar Agustin Alejandro Schulz Solari, better known as Xul Solar, was one of the most versatile Argentine painters of the modern era. Xul Solar was born in San Fernando and is best recognized for his surrealist and mystic paintings that reflect the influences of Neoplasticism and Futurism. Solar's work was characterized by its avant-garde appeal and detailed esoteric references that showcase the Argentine's interest in spiritual literature, astrology, and ancient cultures. Throughout the 1930s and 1940s, Solar's practice explored fantastical landscapes, architectural structures, and portraits that were inspired by theosophy and mysticism. He was also credited with developing new languages, which he attempted to visualize in his works from the late 1950s, along with utopian wishes for the 20th century.
Xul Solar immersed himself in Buenos Aires' avant-garde circles and continued to be an inspiration for many Argentine artists beyond the 1960s.
Antonio Berni (1905 – 1981)
Artist Name
Delesio Antonio Berni
Date of Birth
14 May 1905
Date of Death
13 October 1981
Place of Birth
Rosario, Argentina
Associated Movements, Themes, and Styles
Modern art, figurative art, Nuevo Realismo, Surrealism, and Social Realism
Mediums
Collage, painting, engraving, and illustration
Famous Artworks

La muerte acecha en cada esquina (1932)
Desocupados (1934)
First Steps (1936)
Juanito Laguna aprende a leer (1961)
Antonio Berni was among the pioneering Argentine painters of the social realism movement Nuevo Realismo, who used mediums such as collage and painting to explore various social struggles. Berni was born in Rosario and was best known for his use of Surrealism in creating socially charged murals and artworks to portray the social issues faced by those who lived in impoverished communities. Influenced by European styles and Freudian psychoanalysis, Berni's practice evolved throughout the 1930s until the 1960s, when his innovative collages emerged.
They featured iconic characters such as Ramona Montiel and Juanito Laguna as his trademark icons for social commentary.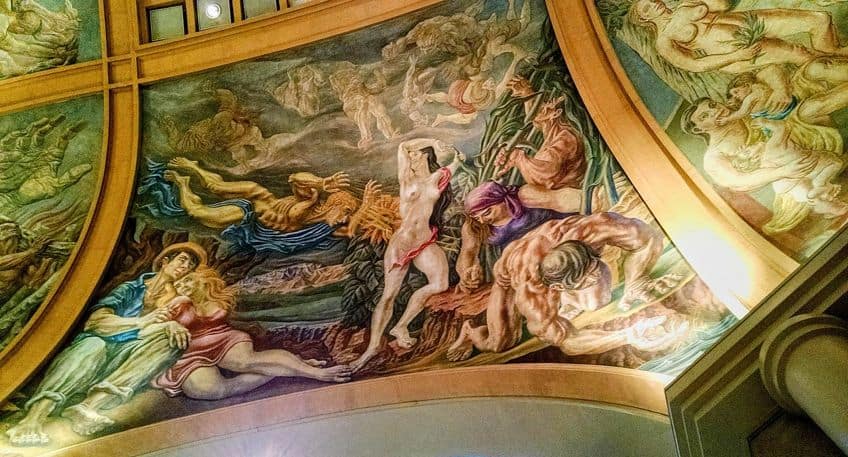 Murals on the ceiling of Galerías Pacífico (1940s) by Antonio Berni; Vicpics, CC BY-SA 4.0, via Wikimedia Commons
Raúl Soldi (1905 – 1994)
Artist Name
Raúl Soldi
Date of Birth
27 March 1905
Date of Death
21 April 1994
Place of Birth
Buenos Aires, Argentina
Associated Movements, Themes, and Styles
Modern art, circus scenes, portraiture, landscape art, and figurative painting
Mediums
Painting, production design, and illustration
Famous Artworks

Landscape of Villa Ballester (1935)
Niña Vestida de Rosa (1943)
The Musicians (1956)
Raúl Soldi was one of the most renowned Argentine painters and muralists of the 20th century, who was born in Buenos Aires in 1905. Soldi's practice extended to theatrical figuration paintings, illustration, and design, and was a graduate of the National Academy of Fine Arts in Buenos Aires and the Real Academy of Brera in Italy. Throughout the 1930s, Soldi explored multiple creative avenues in theater and production design, which led him to Hollywood in 1941. While on scholarship from the National Commission of Culture, Soldi was exposed to muralism and thereafter pursued mosaics, frescoes, and murals as seen in a few of his famous works such as murals in the Teatro Colón in Buenos Aires (1966) dome and the Annunciation in Nazareth, Israel (1968).
The internationally acclaimed artist received an Honorable Mention at the Mexico Biennale in 1960 and went on to exhibit his works in Romania, France, and the United States.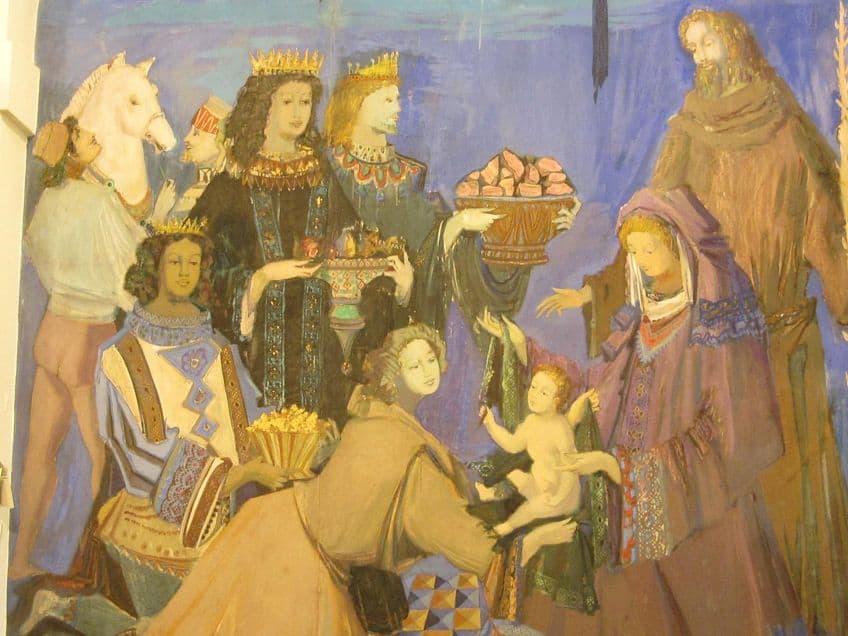 Fresco in the Santa Ana Chapel (1953) by Raúl Soldi; Ulises Icardi, CC BY-SA 4.0, via Wikimedia Commons
Leonor Fini (1907 – 1996)
Artist Name
Leonor Fini
Date of Birth
30 August 1907
Date of Death
18 January 1996
Place of Birth
Buenos Aires, Argentina
Associated Movements, Themes, and Styles
Modern art, Surrealism, eroticism, dreams, and self-portraiture
Mediums
Painting, illustration, writing, and printmaking
Famous Artworks

Les Tragediennes (1932)
L' Homme aux masques (1949)
La Toilette Inutile (1964)
Leonor Fini was a famous Argentine-Italian artist who was best known for her surrealist paintings evoking her rich inner world shaped by dreamlike symbolism. Fini's artistic career was rooted in European circles since her move to Trieste early on in her infancy. With no formal training in art, Fini's experiences and education in art were grounded on her engagements with Italian Mannerist networks, which encouraged her creative talents leading up to her first show at 17 in Trieste. After relocating to Paris in 1931, she further expanded her practice while exploring her own sexuality and approach to traditional relationships.
She is recognized as a revolutionary Argentine artist for her pursuit of unconventional themes around femininity, social stereotypes, gender, love, and mythology.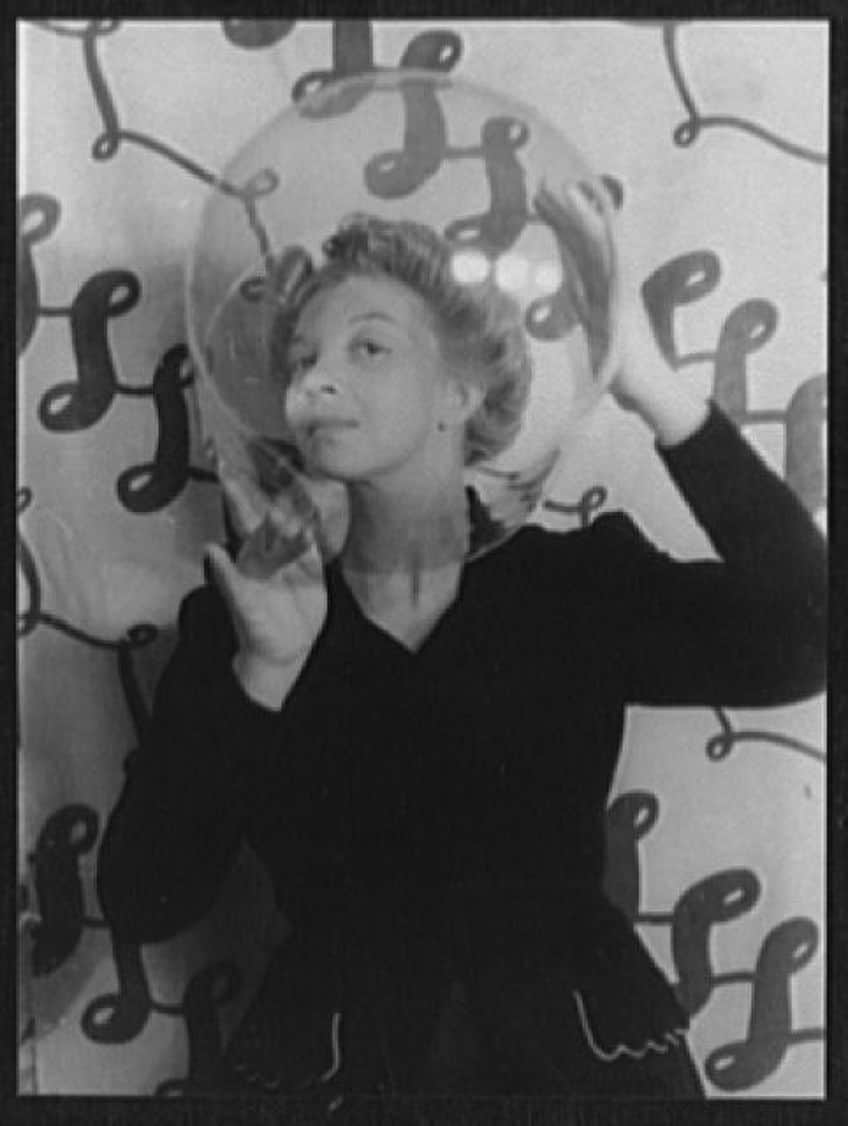 Portrait of Leonor Fini (1936) by Carl Van Vechten; Carl Van Vechten, Public domain, via Wikimedia Commons
Juan Carlos Castagnino (1908 – 1972)
Artist Name
Juan Carlos Castagnino
Date of Birth
18 November 1908
Date of Death
21 April 1972
Place of Birth
Mar del Plata, Argentina
Associated Movements, Themes, and Styles
Realism, Modern art, muralism, portraiture, landscape art, and Argentinean New Realism
Mediums
Painting, drawing, and architecture
Famous Artworks

Bildnis einer nachdenklichen Frau (1952)
Endomingada (1957)
Paisaje (1958)
Estudio (n.d.)
Juan Carlos Castagnino was one of the most famous Argentinian artists, whose works were strongly influenced by the political and social state of 1920s and 1930s Argentina. Following the First World War and the ideologies of Marxism, Castagnino's artistic career delved into the expressive styles of Surrealism, along with artists like Soutine and Modigliani, who held a strong influence on Castagnino's approach to painting. As such, his work was recognized as part of social realism painting, which covered themes like inequality and injustice. He also established the first Argentine union of plastic artists around 1933 and is best known for his Argentinean landscapes and contemporary figuration techniques. Castagnino also collaborated with artists like David Alfaro Siqueiros and Antonio Berni, who fueled his passion for muralism.
In 1939, he took to Paris to learn the styles of Cubism under André Lhote, who exposed him to the likes of other renowned Cubists.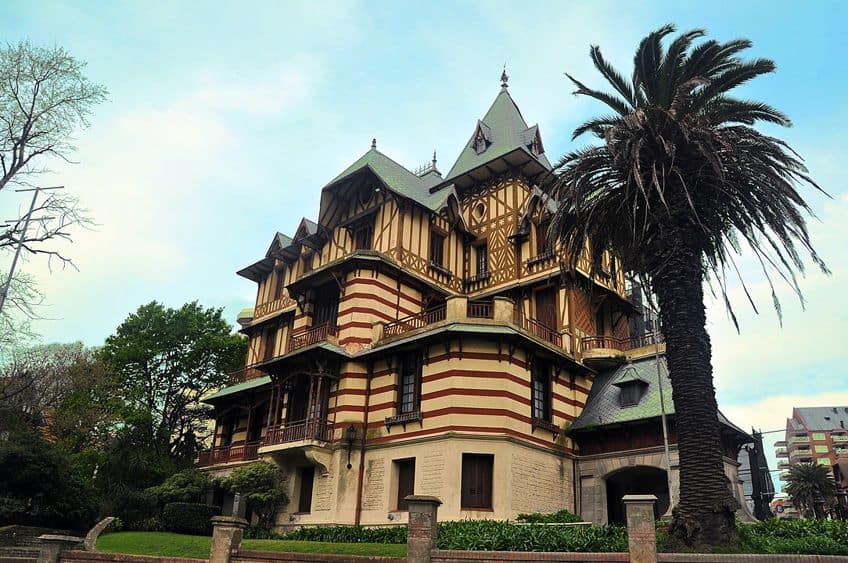 Museo Castagnino (2012); Aguadeclepsidra, CC BY-SA 3.0, via Wikimedia Commons
León Ferrari (1920 – 2013)
Artist Name
León Ferrari
Date of Birth
3 September 1920
Date of Death
25 July 2013
Place of Birth
Buenos Aires, Argentina
Associated Movements, Themes, and Styles
Plastic arts, Modern art, Contemporary art, political art, and social criticism
Mediums
Drawing, sculpture, calligraphy, painting, pottery, collage, and text
Famous Artworks

Civilización Occidental y Christiana (1965)
La Planeta (1979)
Last Judgement (1985)
Mannequins (1994)
León Ferrari was among the most provocative Argentinian artists, who was best known for his daring protest artworks that challenged political power, religious institutions, and Western Imperialism. One of his most controversial pieces, Western and Christian Civilization, was released in 1965 and featured a depiction of Christ crucified on an American fighter jet. This symbolized Ferrari's protest against Western Imperialism and the Vietnam War. Through his use of collage, sculpture, photocopying, calligraphy, and painting, Ferrari inspired many political questions that tackled contentious themes related to the United States foreign policy, the Church, and the Argentine government. At one point in his career, Ferrari had to take a hiatus from the public eye after his intense period of political protest art in the 1960s.
His activism extended to the establishment of the CIHABAPAI group, which confronted Catholic doctrine, dogma, and concepts such as "hell" and "final judgment".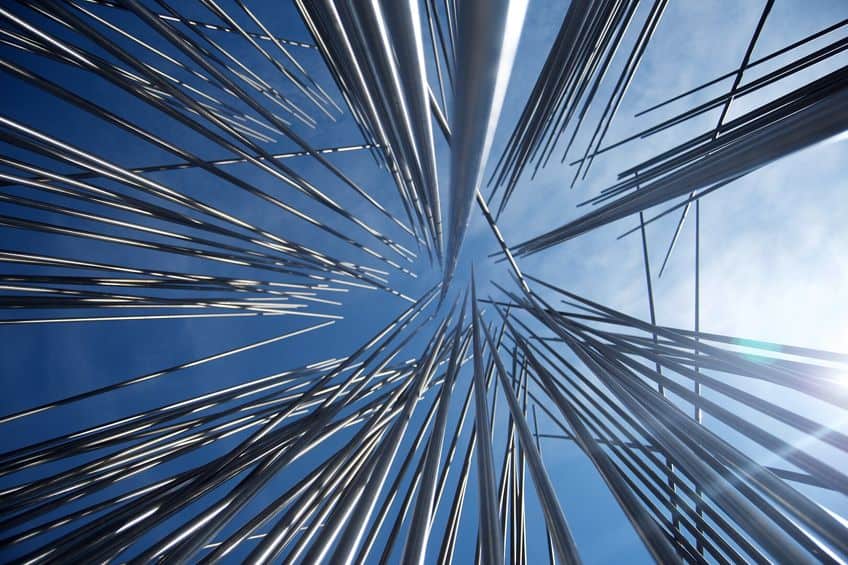 To Human Rights.. (2011) by León Ferrari; Blmurch, CC BY-SA 4.0, via Wikimedia Commons
Jorge de la Vega (1930 – 1971)
Artist Name
Jorge de la Vega
Date of Birth
27 March 1930
Date of Death
26 August 1971
Place of Birth
Buenos Aires, Argentina
Associated Movements, Themes, and Styles
Nueva Figuración and Modern art
Mediums
Painting, architecture, illustration, and graphic design
Famous Artworks

Urano en casa IV (1963)
Intimidad de un tímido (1963)
The Fierce Sheep (1964)
Incubation (1966)
Jorge de la Vega was among the most multifaceted Argentinian artists, whose career extended to songwriting and singing. De la Vega was most famous for his graphic artworks and paintings that draw from his experience as a member of the Otra Figuración group and Nueva Figuración between 1961 and 1965. Born in Buenos Aires, De la Vega's practice grew through his encounters with other famous artists such as Alberto Greco and Luis Felipe Noé, who exposed him to Informalism. His practice embraced individualism and with an experimental spirit, the Argentine painter confidently explored styles like tachisme, Abstract Expressionism, and otra figuración, the latter of which was inspired by the theme of l'art autre.
In his later years, De la Vega explored music and writing through protest songs and had many of his visual works collected by various museums in Argentina, as well as institutions like the Museum of Modern Art in Rio de Janeiro and the OAS in Washington, DC.
Jorge de la Vega (1971); See page for author, Public domain, via Wikimedia Commons
Luis Felipe Noé (1933 – Present)
Artist Name
Luis Felipe Noé
Date of Birth
26 May 1933
Place of Birth
Buenos Aires, Argentina
Associated Movements, Themes, and Styles
Modern art, Neofiguration, Otra Figuración, landscape painting, and accidental painting
Mediums
Painting and collage
Famous Artworks

La Anarquía del Año XX (1961)
Closed for Sorcery (1963)
Introduccion a la Esperanza (1963)
Luis Felipe Noé is a famous Argentine artist, who hails from Buenos Aires and is a key member of the Neofiguration movement. Noé's distinct style and approach to painting and collage are shaped by his deep reflections on society and his exploration of color, which was rooted in the establishment of the New Figuration group in 1961. Noé's paintings also showcase his response to the chaos of modernity through crude figurative paintings and expressive colors. The Argentine artist also worked on series that unpacked the tumultuous history of Argentina in works like the Federal series to portray anarchy through colors such as red and black. Among his best-known published texts include Una sociedad colonial Avanzada (1971), which was a satirical critique of Argentina and Latin America. In the 1980s, his paintings married mythical and natural elements after his trip to the Amazon, which broadened his artistic practice.
Furthermore, Noé's art is admired for his use of gestural marks that evoke a fragmented reflection of contemporary society through elements from street art, graffiti, and found materials.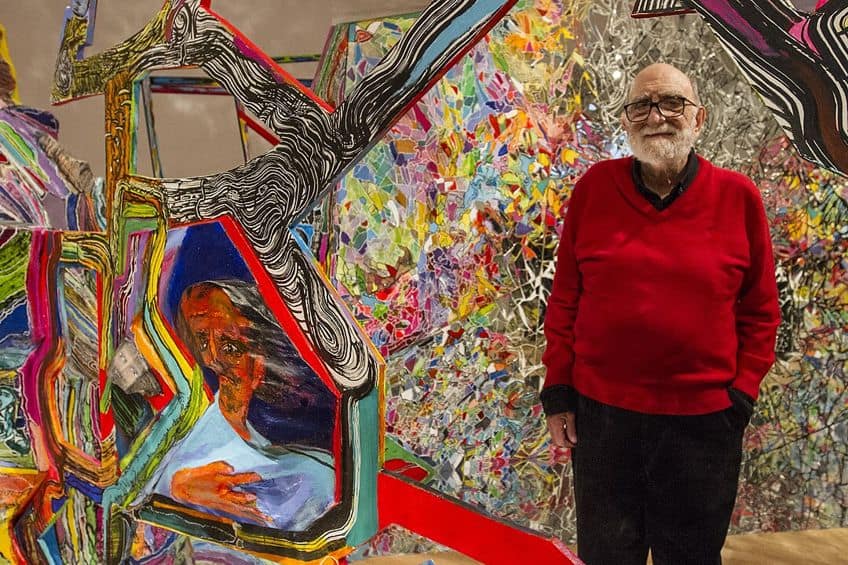 Luis Felipe Noé exhibition "Prospective Look" at the National Museum of Fine Arts (2017); Silvina Frydlewsky, CC BY-SA 2.0, via Wikimedia Commons
Marta Minujín (1943 – Present)
Artist Name
Marta Minujín
Date of Birth
30 January 1943
Place of Birth
Buenos Aires, Argentina
Associated Movements, Themes, and Styles
Avant-Garde art, Conceptual art, Ephemeral art, Informalism, Action art, Pop art, Psychedelic art, Modern art, and Contemporary art
Mediums
Painting, performance, sculpture, and drawing
Famous Artworks

The Destruction (1963)
Minuphone (1967)
Importación/Exportación (1968)
Communicating with Earth (c. 1970s)
Marta Minujín is one of the most famous artists from Argentina, whose contributions to performance art and painting has established her name as a trailblazer in Argentine art. Minujín studied art at the Escuela de Bellas Artes Manuel Belgrano and the Escuela Superior de Bellas Artes in Buenos Aires, which left her hungry for more innovative experiences. She participated in the 1961 Paris Biennial and enrolled in formal painting studies in France. Today, she is recognized as a revolutionary Contemporary Argentine artist, whose practice merges the mediums of video, performance, soft sculpture, and happenings to pose critical questions about the conventions of art and materiality.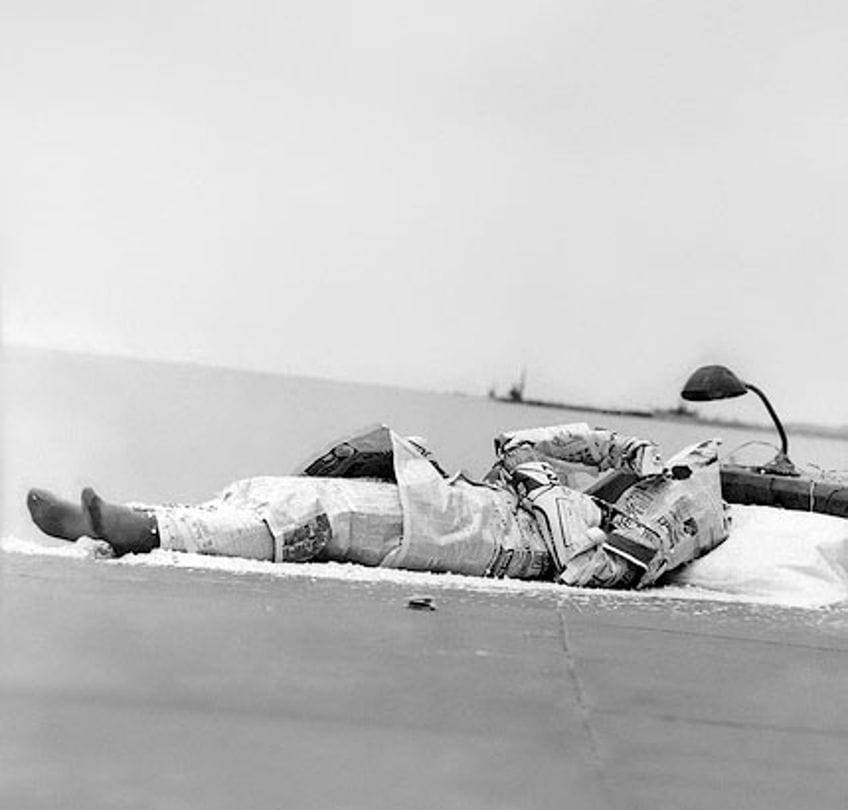 Leyendo las noticias (1965) by Marta Minujín; Arte de acción, Public domain, via Wikimedia Commons
Minujín is also credited with embracing ephemeral art materials such as cardboard, food, and fabric. Her influences include the works of intellectuals such as Oscar Masotta and Jacques Lacan, as well as her friendship with Andy Warhol, who inspired a satirical approach in some of her creations. After the return of democracy to Argentina in 1983, Minujín created a monumental soft sculpture titled The Parthenon of Books from various unbanned books in Buenos Aires. This work was eventually dismantled and distributed among the public and reflects the artist's commitment to advocating for intellectual freedom.
By recognizing famous artists from Argentina, we can begin to unpack the rich artistic heritage of the country and identify the way that their creations have shaped global perspectives. These 10 famous Argentine artists reflect not only the country's history, but also its diverse artistic portfolio that spans Surrealism, muralism, and social realism as tools for political activism and relaying complex human experiences.
Take a look at our Argentine artists webstory here!
Frequently Asked Questions
Who Was the Most Famous 19th-Century Argentine Artist?
Prilidiano Pueyrredón was recognized as one of the most famous Argentine artists from the 19th century. Pueyrredón was a skilled landscape painter, who was also a prolific architect and engineer.
Who Are the Three Most Important Argentine Artists from the 20th Century?
Among the top three most important Argentine artists from the 20th century include figures like Martín Malharro, Marta Minujín, and Delesio Antonio Berni. All three artists are widely recognized as influential figures in social realism, Impressionism, figuration, and conceptual art.
Which Argentine Artist Is Famous for Post-War Social Realism?
Antonio Berni was recognized as one of the most famous Argentine artists under post-war Social Realism. Berni was a prominent member of the Social Realism group known as Nuevo Realismo in Argentina.
Jordan Anthony is a film photographer, curator, and arts writer based in Cape Town, South Africa. Anthony schooled in Durban and graduated from the University of the Witwatersrand, Johannesburg, with a Bachelor of Art in Fine Arts. During her studies, she explored additional electives in archaeology and psychology, while focusing on themes such as healing, identity, dreams, and intuitive creation in her Contemporary art practice. She has since worked and collaborated with various professionals in the local art industry, including the KZNSA Gallery in Durban (with Strauss & Co.), Turbine Art Fair (via overheard in the gallery), and the Wits Art Museum.
Anthony's interests include subjects and themes related to philosophy, memory, and esotericism. Her personal photography archive traces her exploration of film through abstract manipulations of color, portraiture, candid photography, and urban landscapes. Her favorite art movements include Surrealism and Fluxus, as well as art produced by ancient civilizations. Anthony's earliest encounters with art began in childhood with a book on Salvador Dalí and imagery from old recipe books, medical books, and religious literature. She also enjoys the allure of found objects, brown noise, and constellations.
Learn more about Jordan Anthony and the Art in Context Team.
Cite this Article