Kirigami Art – Discover the Delicate Art of Japanese Paper Crafts
Most people have heard of origami, but maybe you have come across the term kirigami? This art form, closely related to origami, is relatively easy to perform, and you only require a few materials to get started. To find out what kirigami art is and how you can get started, read further to discover for yourself.
What Is Kirigami?
Kirigami art can be considered an offshoot of the popular origami, also known as the art of Japanese paper folding. While origami is folding paper, kirigami is the art of Japanese paper cutting art. This involves folding and cutting paper. All the materials needed for kirigami are usually a single piece of paper and scissors or a craft knife. Glue is not necessary.
Once the paper is folded, cut, and unfolded, the opened paper stands away from the surface. This is then flattened for the final design.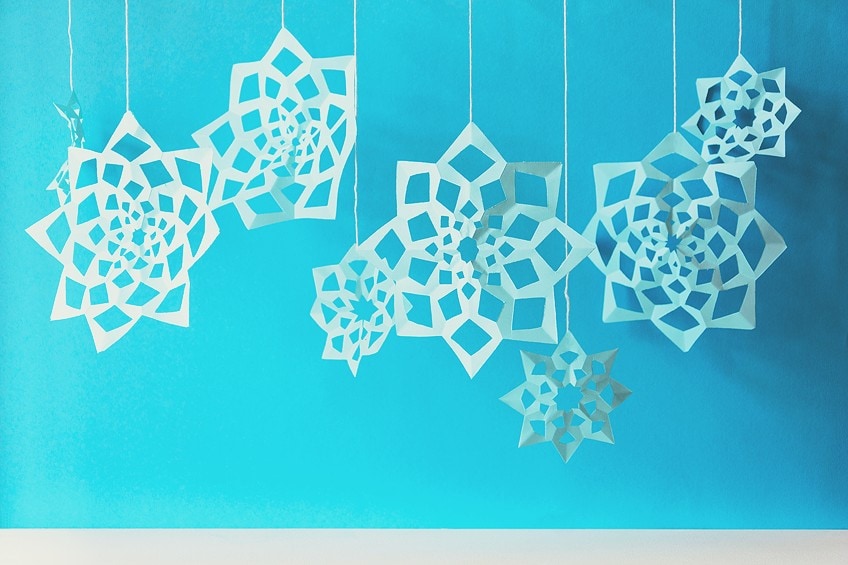 Most designs are generally symmetrical like a snowflake, without any complicated forms and pieces. However, more contemporary, or modern forms take the process further by opening pieces and creating three-dimensional art.
Two of the more popular ideas are to create pop-up greeting cards and amazingly delicate three-dimensional paper sculptures.
Japanese paper cutting art, as mentioned, is relatively easy, so anybody can do it. This means children can also enjoy participating in creating kirigami art. The process can be something that helps with motor skills and can improve focus. Once the basic methods are mastered, there are endless ideas that can be implemented.
History of Kirigami Art
The first kirigami art is said to be traced back to Japanese Buddhist temples and was believed to represent things like perfection, elegance as well as wealth. The Japanese paper crafts are often seen at Buddhist festivals and within the Shinto culture, which can be described as the indigenous Japanese spirituality.
Many say that origami came from Japan thousands of years ago, however, some say that the art originated from China, where paper originally came from.
Sometime during the sixth century, the Chinese began to practice what is known as jianzhi. These creative cut-outs were used to pay reverence to their ancestors and deities. Many years later, this art form later became more of a hobby, done by children and women.
Kirigami art resembling St Paul's Cathedral; Bharath Kishore, CC BY-SA 2.0, via Wikimedia Commons
This may have been the inspiration for the Japanese, who began decorative paper cutouts in about the seventh century. Similar to the Chinese, the Japanese used a special kind of paper that was made from mulberry pulp and was called washi paper. This paper is still in use today for both origami and kirigami. From there, kirigami art became widely accepted throughout many Asian cultures by the 17th century.
Much later, the term we know as "kirigami" was thought up by Florence Temko, who led the way in spreading the art of origami in the United States.
She used two Japanese words, Kiri, which stands for "cut", and Kami, which signifies "paper". She made use of the word in the title of a book she wrote and published in 1962. Because the book became so popular, the name became the official Western name for the art form.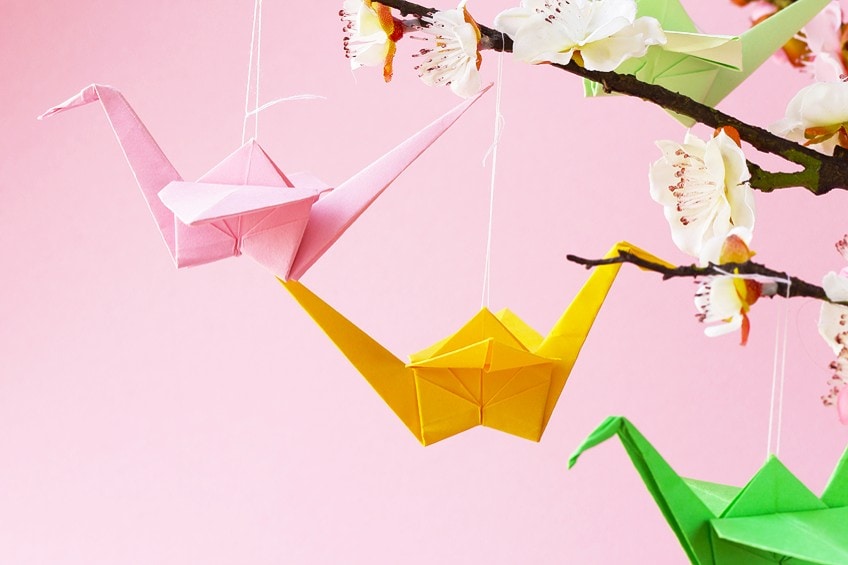 This form of art also influenced those in Europe and many techniques have developed since then, like silhouette portraits and delicate and fine lace images. These are popular with some of the nuns in Switzerland, who find the process meditative.
Today, kirigami is less known than origami, but it has seen a resurgence as many Japanese as well as Western artists have adapted the idea to create some amazing three-dimensional and intricate artwork.
Seiji Fujishiro: A Japanese contemporary artist, who was born in 1924, is well-known for his amazing and colorful paper cutout art. Layers of paper behind glass that is backlit.
Nahoko Kojima: Another contemporary Japanese artist born in 1981. She has produced some beautiful three-dimensional and intricate kirigami sculptures.
Pippa Dyrlaga: An English paper cutting artist, based in Yorkshire, England. She does extraordinary paper cutouts that are inspired mostly by nature.
Masayo Fukuda: A Japanese artist that does extremely delicate and detailed paper cutting. She does amazing delicate sea creatures and animals.
Kanako Abe: An artist based in San Francisco that also focuses on natural elements, but also creates more imaginative pieces that include floral patterns.
Easy Kirigami Projects
Japanese paper crafts is a great art form that can be done by all ages. There are easy kirigami projects, but then there are also more intricate and challenging ideas. Some of these ideas can be used to make unique and beautiful greeting cards, which can involve a simple flat design or a fun pop-up design.
There are many books you can purchase on the subject, that offer patterns and kirigami templates.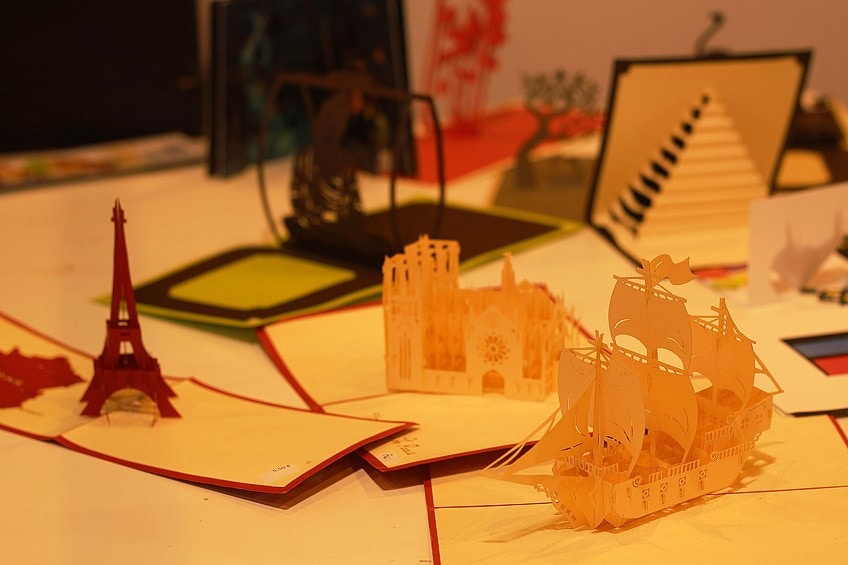 Kirigami art at the 2015 Paris Book Fair; ActuaLitté, CC BY-SA 2.0, via Wikimedia Commons
Otherwise, you can easily do an online search to find some kirigami templates, and tutorials. Projects can also be something that teaches kids how to cut paper and can help develop certain skills. Below are some ideas that can be used for kirigami.
You can design some unique embellishments for scrapbooking.
Use the cut paper designs to decorate book covers or create beautiful ideas you can use for gift wrapping.
You can even create a kirigami piece and then frame it, and hang it up as wall art. You can also be inspired to create other décor ideas.
When it comes time for Christmas, you can make some charming Christmas decorations.
Kirigami stairs; Hin27al, CC BY-SA 4.0, via Wikimedia Commons
Japanese paper cutting art only requires a few supplies including a sharp knife, sharp tip scissors, a ruler, paper, and preferably a cutting board. You do not have to purchase books on the subject, simply check out the library to see if there are books available. Below are a few easy kirigami project ideas.
Kirigami cherry blossom
Snowflakes
Lotus flower
Layered kirigami flowers
Kirigami pop-up ideas
Architectural ideas like stairs
Paper Birds and animals
Some Guidelines for Kirigami Art
There are books and tutorials as well as kirigami templates you can use to get you started. There are many easy kirigami projects, however, all these follow some basic ideas. For example, when it comes to kirigami, you will find that symmetry is extremely important. Once the paper is folded and cut, both sides should be the same.
The easy kirigami projects generally use four-fold proportions. This means the paper is doubled over horizontally and taken again and doubled over vertically.
Kirigami art made out of business cards; cmpalmer from (optional), CC BY-SA 2.0, via Wikimedia Commons
You can even increase the fold symmetry to as much as 12-folds. Many of the kirigami templates or designs have solid lines and shaded areas, indicating where to fold and where and how much to cut and remove. Here are a few more guidelines or tips for creating kirigami art.
You can create kirigami art with any type of paper, however, thinner paper or specific origami paper is best. The thinner paper helps with folding and cutting the paper. You can also use watercolor paper, as it adds an interesting texture.
A sharp knife is better for some to use, instead of some scissors. A fine tip or sharp scissors is also popular.
To prevent scratching or damaging the surface you are walking on, you can use a cutting board.
A metal ruler or awl helps create better folds, and some artists also use double-sided tape and adhesive.
You might want to try some scrap paper to experiment on before doing the final project.
Try to practice the various cutting methods from shallow cuts for a lacier look and deeper cuts that prove to be more elegant.
Prepare the paper for folding by scoring it with the edge of a ruler. This helps the paper to fold easier and the ruler can help make sure the scoring lines are straight.
The most common folds that you might use for your kirigami project include mountain and valley folds.
Kirigami art is an affordable and easy way to create some exceptional art pieces with nothing more than a knife or scissors and some paper. Whether it is a simple kirigami design for fun or a more challenging kirigami idea for display, you will need to have a lot of imagination and little patience to get started.
Frequently Asked Questions
What Is Kirigami?
Kirigami art is also known as Japanese paper cutting art. This form of art is closely linked to origami. However, where origami only involves folding paper, kirigami is produced by folding and cutting the paper.
What Paper Is Used for Kirigami Art?
When producing kirigami art, it is best to use thin paper or origami paper, as it is easy to fold and cut. In Japan, the paper is called washi and is a traditional paper still in use today for both origami and kirigami art.
Is Kirigami an Art or Craft Form?
Kirigami is seen more as an art form that has changed and developed over the years, in countries all over the world. However, one feature that remains throughout, is the use of a single piece of paper to create the designs. Most kirigami art is for display and decorative purposes and has no real function, which makes it more of an art form than a craft.
In 2005, Charlene completed her Wellness Diplomas in Therapeutic Aromatherapy and Reflexology from the International School of Reflexology and Meridian Therapy. She worked for a company offering corporate wellness programs for a couple of years, before opening up her own therapy practice. It was in 2015 that a friend, who was a digital marketer, asked her to join her company as a content creator, and this is where she found her excitement for writing.
Since joining the content writing world, she has gained a lot of experience over the years writing on a diverse selection of topics, from beauty, health, wellness, travel, and more. Due to various circumstances, she had to close her therapy practice and is now a full-time freelance writer. Being a creative person, she could not pass up the opportunity to contribute to the Art in Context team, where is was in her element, writing about a variety of art and craft topics. Contributing articles for over three years now, her knowledge in this area has grown, and she has gotten to explore her creativity and improve her research and writing skills.
Charlene Lewis has been working for artincontext.org since the relaunch in 2020. She is an experienced writer and mainly focuses on the topics of color theory, painting and drawing.
Learn more about Charlene Lewis and the Art in Context Team.
Cite this Article