For those that first attended Hunter Biden's art gallery exhibition, the main question on everybody's mind was if Hunter Biden's paintings were actually any good. Seeing that Hunter Biden's artworks are selling for in excess of $75,000 dollars (and up to $500,000) this is a fair question to be asking. How did Hunter Biden's art show go, and why is Hunter Biden selling art now? Today, we will find out more about Hunter Biden's art gallery exhibition in the hopes of answering these questions.
An Exploration of Hunter Biden's Paintings
| | |
| --- | --- |
| Nationality | American |
| Date of Birth | 4 February 1970 |
| Date of Death | N/A |
| Place of Birth | Wilmington, Delaware, United States |
For many people, the concept of Hunter Biden selling art may come as a total surprise. Most people have never even heard of or seen Hunter Biden's artwork. Therefore, it is even more surprising when one hears about the price tag on the pieces that were exhibited at Hunter Biden's art show.
People who live outside of the States may not even be aware of who Hunter Biden is, although the surname is surely a great clue.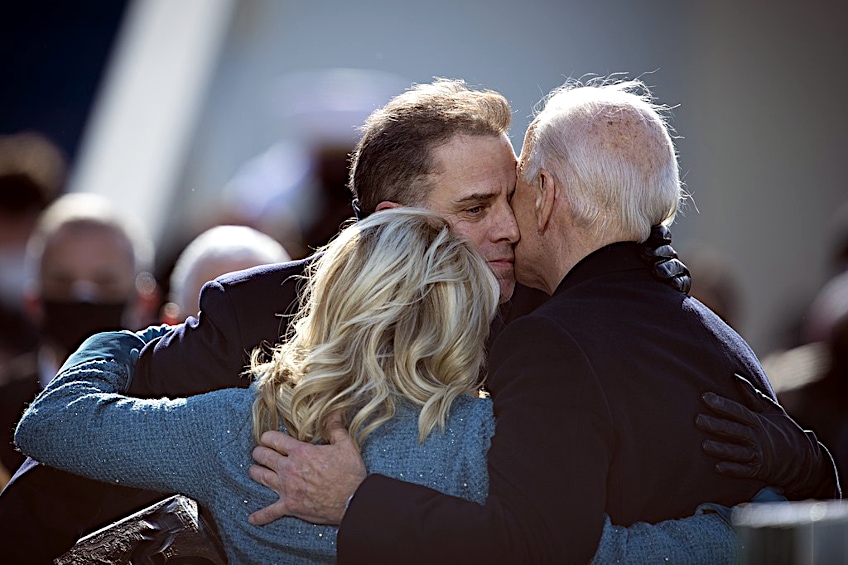 Hunter Biden embraced by Joe and Jill Biden; Chairman of the Joint Chiefs of Staff from Washington D.C, United States, CC BY 2.0, via Wikimedia Commons
An Introduction to Hunter Biden
Hunter Biden is popularly known as the American president's son. He is also a banker, lobbyist, investor, attorney, and artist. Perhaps due to his life in the spotlight as the president's son and some scandals associated with his lifestyle, he has been a figure of much controversy through the years. For example, shortly after his enlistment, Biden was dismissed from the United States Navy Reserve due to failing a drug test.
In May 2013, Biden's request for a place in the United States Navy Reserve was granted. Biden was selected into a program that permits a restricted number of individuals with relevant talents to acquire commissions and join the staff at the age of 43.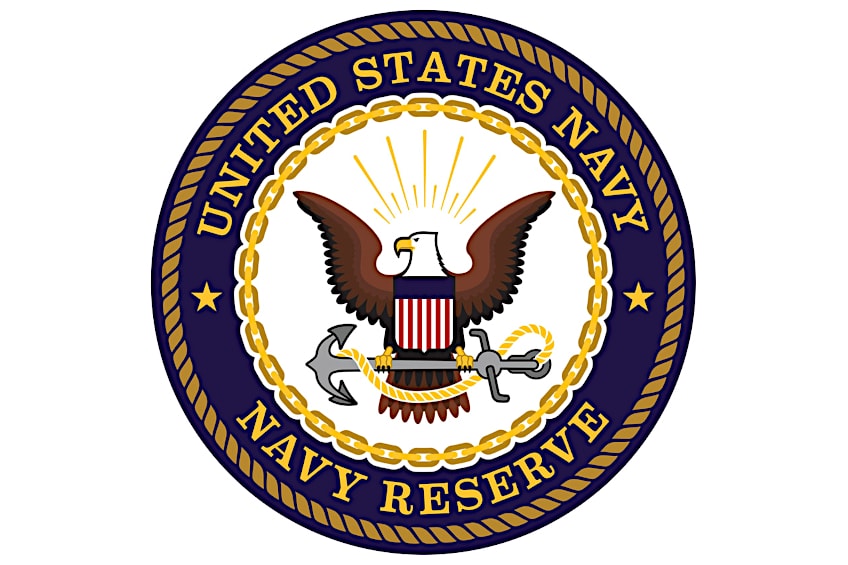 Seal of the U.S. Navy Reserve; Joe Reserve, Public domain, via Wikimedia Commons
The next month, he tested positive for cocaine use during a urine test and was summarily dismissed. Biden blamed the results on smoking cigarettes given to him by other smokers, which he said were spiked with cocaine. He decided not to appeal since the panel would be reluctant to trust his answer given his drug use history. Due to a conspiracy theory propagated by former President Donald Trump and his associates, Hunter Biden's business interests in Ukraine have been the target of unsubstantiated charges of corruption.
The New York Post released an article in 2020 about a laptop that was said to belong to Hunter Biden.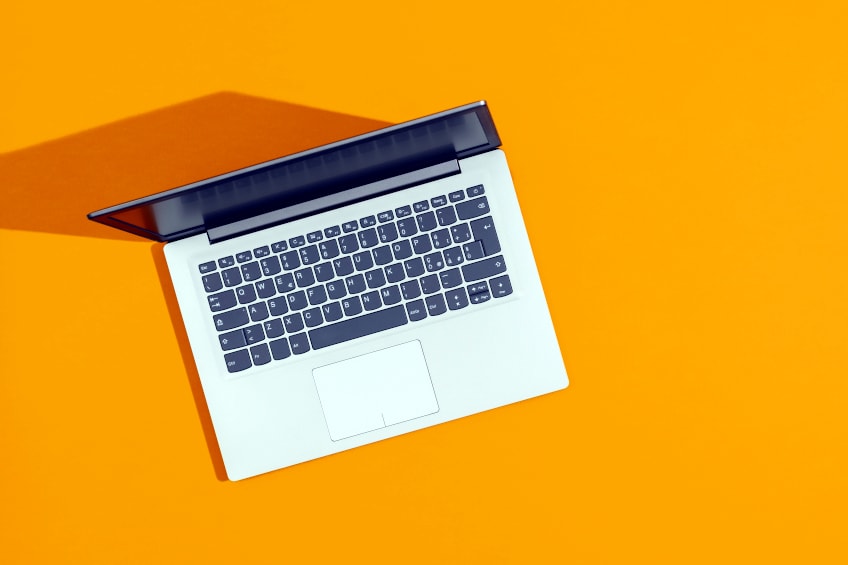 The name Hunter Biden is most closely associated with scandalous information found on a laptop alleged to have belonged to him; Stock-photo
The laptop held around 130,000 emails and other files, but the Post supplied no verification of the device's chain of possession or legitimacy. Other media sites choose not to print the report owing to concerns about its authenticity. CNN reported in July 2022 that confirmed emails revealed that Biden was dealing with significant debt and unpaid tax obligations.
The New York Times revealed in February 2020 that Biden had been creating art as an "obscure artist" at his residence in the Hollywood hills. Some of his artworks were also shown in the report.
Hunter Biden's Art Show (2021)
Hunter Biden's much-hyped New York art premiere was a quiet and intense event. As one approached the Georges Bergès Gallery in SoHo, one was met by a swarm of photographers parked outside. The door was closed, and a security officer asked for your name before allowing you to enter; it was only accessible by appointment.
The exhibition, titled "The Journey Home", featured 25 pieces rendered on metal, canvas, and Japanese Yupo paper.
It may have been one of the most discussed and contentious art shows in recent history. Concerns about conflicts of interest had made their way to the White House. Right-wing media and then-President Donald Trump chastised and mocked the artist. His agent, Georges Bergès, was even threatened with murder, and his gallery was damaged. "It's a really significant show for us since all eyes, practically just outside the window, are on us," the agent said as photographers took images through the glass.
Color permeates the artworks, with ultramarine blues, rich reds, and gold leaf. The majority appear to be metaphorical, rich in symbolism, myth, and personal history. Snakes spin themselves around totems. Fire is spat by dragons. Geometric shapes float across space against richly textured backdrops. A lone man figure is sketched here and there, part of yet distinct from this world of symbols, forms, and animals.
Bergès stated that the show's goal was to portray Biden as a professional, diligent artist. "One of the aspects that I never expected was folk's political insanity," he remarked. "There are the premeditated, blind judgments, not just of Biden, but also of myself. His artwork is excellent when viewed objectively. And the majority of people that walk in say they are pleasantly surprised." The exhibition's earlier one-day exhibition in Los Angeles drew big names such as the city's mayor, Eric Garcetti. Due to safety concerns, the extended run in New York would be much lower profile. Following that, it was planned to fly to Berlin. As he viewed it, the key task for the dealer was to cut through the cacophony.
Bergès remarked that he wanted art to transcend politics and that it has been bogged in politics because of who he is. The agent went on to say that he would not have been involved with Biden if he didn't believe he was a brilliant artist. He had also placed his entire reputation on the line by acting as Biden's agent.
Trump's hostility just served to boost awareness of Biden's artwork, and Fox News viewers all became art critics overnight. According to Biden's representative, if it hadn't been for Trump, no one would have known who Hunter was in the first place. Critics feared that foreign politicians and lobbyists could potentially want to acquire a piece in order to gain influence with the White House.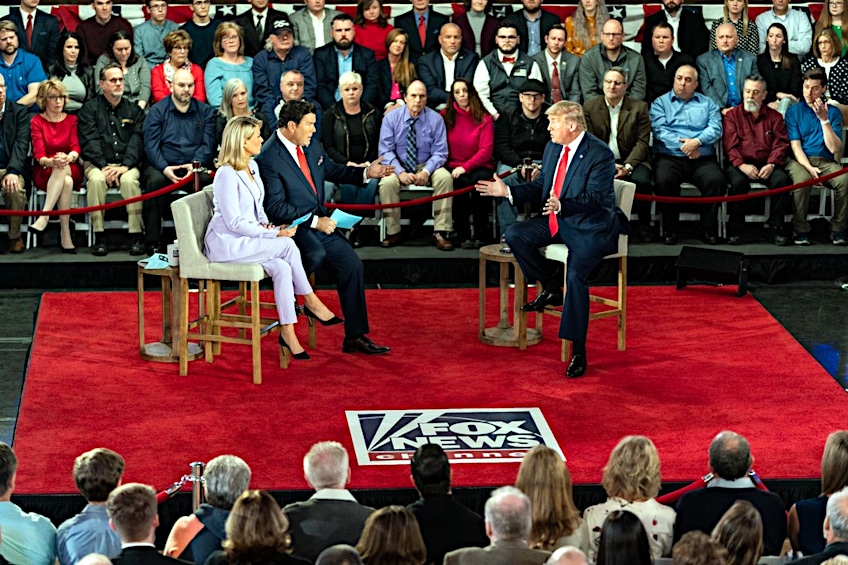 Former President Donald J. Trump appearing at a live Fox News Channel town hall event in 2020; The White House from Washington, DC, Public domain, via Wikimedia Commons
In reaction to the broadcast, Floridian Lawmaker Mike Waltz proposed the PAINTER Act, which would oblige existing and subsequent presidents to reveal the financial status of their adult children. Despite the backlash, the White House stated that Bergès would keep all information about the artist's sales private, particularly pricing and the names of purchasers and interested individuals.
The issue, according to Biden's representative, was not corruption, but rather the name. He further stated that because he is an independent entity, no government approval was necessary. He is subject to the laws enacted by Congress, and no one knows who the purchasers are but him.
He further asserted that he, not Biden, established the fees, saying, "You're trying to evaluate the painter, his works, and the future that the painter is going to have. And how certain are you? Because, in the end, I have to be sensitive to my clients." He refused to disclose sales, simply stating that many pieces had been booked and that he was quite pleased with where they were at the time.
Bergès was also vague about his clientele, stating that they ranged from businesspeople to housewives. The agent also stated that all of the amounts that people were claiming his art was worth would be regarded as undervalued in 10 years.
All of the criticism hasn't dimmed the agent or Biden's spirits. They communicate on the phone several times a day about artwork and have grown to be excellent friends as a result. According to the agency, Biden is now working on a gigantic artwork.
Are Hunter Biden's Paintings Any Good?
Prices for Biden's prints range from $75,000 to $500,000. The methodology by which these figures were determined has been the source of much debate. That's because Hunter Biden is not a professional artist. He began his career in lobbying and investment before joining the Ukrainian energy board for a substantial monthly salary of $50,000.
He also has a horrible history of addiction, having been in and out of treatment for cocaine and alcohol usage, and he claims that art has helped him in his quest for recovery.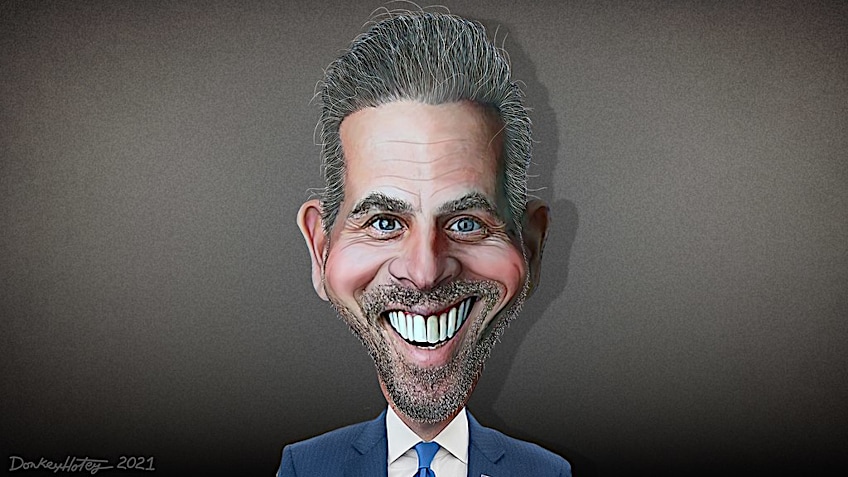 Caricature of Hunter Biden by Donkey Hotey (2021); DonkeyHotey, CC BY 2.0, via Wikimedia Commons
In his book, Beautiful Things, he stated, "It's kept me stable, and originally prevented me from entering from that abyss. Whether or not someone loves it isn't what motivates me to wake up and paint. I paint regardless of the circumstances. I create because I enjoy it. I paint because I must. Our home is adorned with artwork."
One critic said that he had only encountered them as reproductions and was certain he was losing out on a lot: layering, texture, and detail. He said that while some of them are technically remarkable, the aesthetic is varied, making his works feel neither one style nor the other.
Most famous artists, regardless of technique, have spent their whole lives attempting to create art. They are completely dedicated to their work. Biden appeared to most critics to be a dabbler. Another person observed that his work seemed to be an afterthought. It really doesn't feel like it had to be produced unless it was for therapeutic purposes.
Although there's nothing particularly wrong with it – it's just as valid a justification to produce art as any other. But, if he were a museum curator, he would have a hard time finding convincing reasons to present it to the public.
How Did the Art World React to Hunter Biden's Artworks?
A few were doubtless salivating at the prospect of profiting off his celebrity. But, for the most part, those with clout in the art world looked at his works and said, "Not really much to see here." This is because there is a significant amount of artwork out there that resembles Biden's. Abstract, attractive, and well-made. However, it is a little overburdened with concepts that aren't necessarily adequately incorporated into the works.
It is unimportant that he has no official training. Many great artists have achieved great things while having little official instruction. However, formal instruction can help a lot: painting like Velazquez or Vermeer is one of the most difficult things in the world.
What the Old Masters accomplished after years of apprenticeship is still awe-inspiring. But preferences and technology evolve, and we've become accustomed to the concept that formal education might be a hindrance, something to transcend or work around on the route to developing a unique and original vision. For most reviewers, the problem with Hunter Biden's artwork is simply that it is perfectly pleasant. The colors are lovely, and the patterns are appealing, but there is no sense of purpose or inherent poetry. There is no sensation of a forceful personality being focused and channeled through the artwork you are looking at, as there is with outstanding artwork.
It seems that Hunter Biden selling art has ruffled the feathers of many people. Certain critics feel that his position as the president's son puts his artwork in a precarious position where it could be bought just to appease those in the White House. However, others feel that his position in society shouldn't count and that Hunter Biden's paintings should be judged on their artistic merit alone. The big question seems to be whether there is any artistic merit to speak of in the first place.
Frequently Asked Questions
Why Are Hunter Biden's Paintings So Controversial?
For one, Hunter Biden is the American president's son, and many people feel that there are more deserving artists that should receive support. He is also a figure surrounded by much controversy due to his dealings in Ukraine, the materials found on his alleged laptop, and his drug use. The other issue raised is the extremely high prices of his artworks.
Why Did Hunter Biden Start Creating Art?
Hunter Biden is known for having a history of drug use. It is believed that he started to create art as a therapy and a way to express the feelings that he had inside. He was even dismissed from the Navy after he failed a mandatory drug test upon entering. He claimed that he had shared a cigarette with other people and that the cigarette must have been spiked with cocaine. Many ex-drug addicts are known to use art as part of their therapy.