Fish are fascinating creatures that come in all shapes and sizes. From tiny goldfish to giant whale sharks, there are a variety of fish species that live in the oceans and rivers of the world. If you are looking for a fun and creative activity for your kids, then Fish Coloring Pages are a great choice. In this blog you will find 15 different Fish Coloring Pages, ranging from small fish to sharks. Each picture is unique and offers a unique way to encourage creativity in your kids. Have fun coloring them!
Most important Facts about Fishes
Fish have a very good memory and can remember things they have not seen for years
Some species of fish can sing and communicate with each other in different ways
Fish can camouflage in special ways to protect themselves from enemies
Some fish species are genderfluid or transgender
Fish have strong super-mouths that allow them to catch and crush prey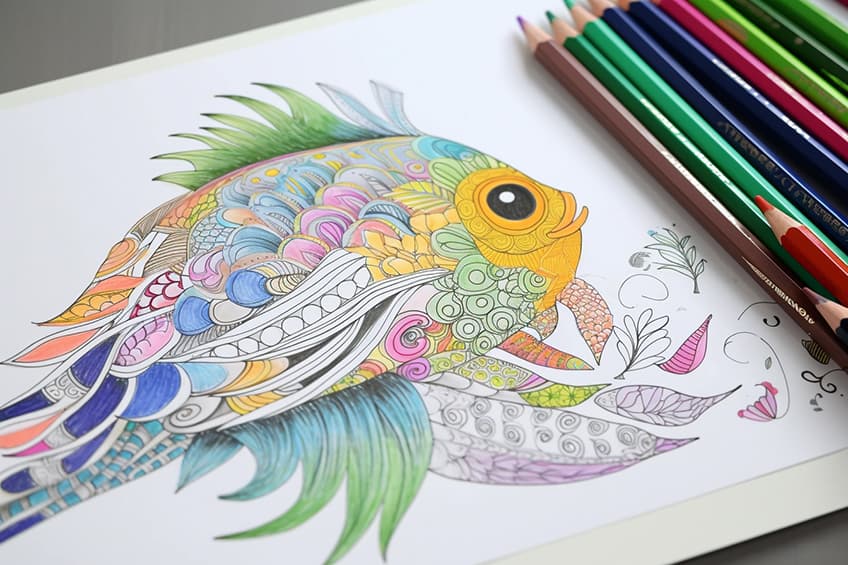 Why are Fish Coloring Pages Good for Developing Children's Development?
Coloring Fish Coloring Pages is a great way to develop children's creativity and fine motor skills. It can also help improve their hand-eye coordination and concentration. In addition, coloring fish coloring pages can help kids get familiar with nature and the animals that live in it. It is also a fun and relaxing activity that can keep kids busy for hours.