Fish Coloring Pages – Dive into the Exciting Sea World
Fish are fascinating creatures that come in all shapes and sizes. From tiny goldfish to giant whale sharks, there are a variety of fish species that live in the oceans and rivers of the world. If you are looking for a fun and creative activity for your kids, then Fish Coloring Pages are a great choice. In this blog you will find 15 different Fish Coloring Pages, ranging from small fish to sharks. Each picture is unique and offers a unique way to encourage creativity in your kids. Have fun coloring them!
Most important Facts about Fishes
Fish have a very good memory and can remember things they have not seen for years
Some species of fish can sing and communicate with each other in different ways
Fish can camouflage in special ways to protect themselves from enemies
Some fish species are genderfluid or transgender
Fish have strong super-mouths that allow them to catch and crush prey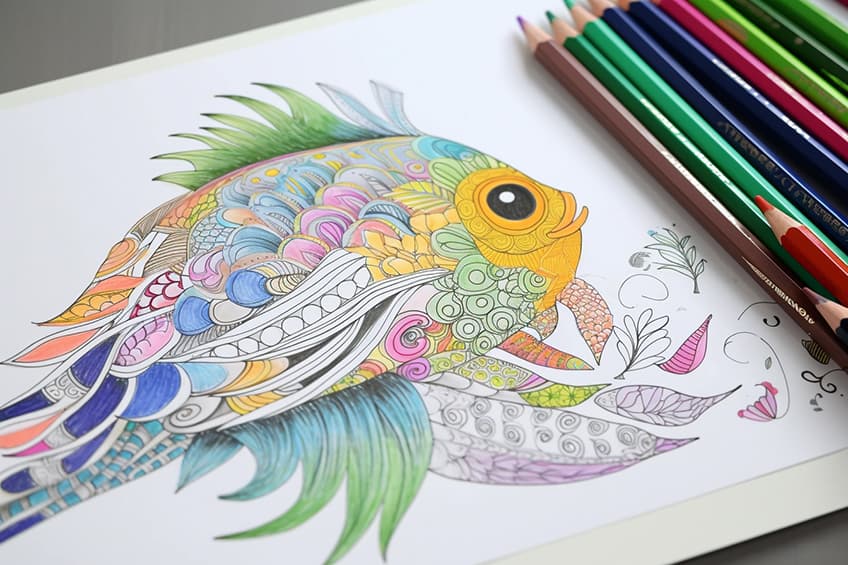 Why are Fish Coloring Pages Good for Developing Children's Development?
Coloring Fish Coloring Pages is a great way to develop children's creativity and fine motor skills. It can also help improve their hand-eye coordination and concentration. In addition, coloring fish coloring pages can help kids get familiar with nature and the animals that live in it. It is also a fun and relaxing activity that can keep kids busy for hours.
Matthew Matthysen is an educated multidisciplinary artist and illustrator. He successfully completed his art degree at the University of Witwatersrand in South Africa, majoring in art history and contemporary drawing. The focus of his thesis was to explore the philosophical implications of the macro and micro-universe on the human experience. Matthew uses diverse media, such as written and hands-on components, to explore various approaches that are on the border between philosophy and science.
Matthew organized various exhibitions before and during his years as a student and is still passionate about doing so today. He currently works as a freelance artist and writer in various fields. He also has a permanent position at a renowned online gallery (ArtGazette) where he produces various works on commission. As a freelance artist, he creates several series and successfully sells them to galleries and collectors. He loves to use his work and skills in various fields of interest.
Matthew has been creating drawing and painting tutorials since the relaunch in 2020. Through his involvement with artincontext.org, he has been able to deepen his knowledge of various painting mediums. For example, watercolor techniques, calligraphy and lately digital drawing, which is becoming more and more popular.
Learn more about Matthew Matthysen and the Art in Context Team.
Cite this Article