Edward Weston contributed to the development of photography to the point that it was regarded as an essential element of modern art. The high-resolution, realistic images of organic shapes and modern wonders were trademarks of Edward Weston's photography style and were comparable to Surrealist imagery, inspiring people to examine seemingly commonplace items and establish new connections with them. He himself was not a Surrealist though, so what group did Edward Weston belong to then? Weston co-established the f/64 Group, which highlighted rather than obscured photographic features, transforming photographers from printers to artists in their own right.
Edward Weston's Biography
| | |
| --- | --- |
| Nationality | American |
| Date of Birth | 24 March 1886 |
| Date of Death | 1 January 1958 |
| Place of Birth | Highland Park, Illinois |
Weston helped elevate photography out of the Victorian era, which valued pictorialist representations of art, and into the contemporary age, where it became a famous discipline of its own, by producing images that converted his subjects into abstracted patterns and shapes. Edward Weston helped secure photography's status as a genuine modern creative medium and impacted a whole new generation of American photographers through his advocacy of straight photography and his "daybooks", in which he chronicled his aesthetic progress. To find out more about this famous photographer, let us take a deeper look at Edward Weston's biography.
Portrait of Edward Weston (1914) by Rae Davis; Rae Davis, Public domain, via Wikimedia Commons
Childhood and Education
Weston's mother passed away when he was only five years of age, and her last dying wish was that he one day become a businessman. However, his father and sister, who was only 13 at the time, and would become the matriarchal figure in Weston's life, recognized his artistic abilities early on and urged him to try out photography as a potential career choice. His father bought him his first camera for his 16th birthday in 1902, along with written instructions on how to capture subjects effectively with various settings. The publication Camera and Darkroom published one of his photos in 1906, after which he moved to California to live with his sister and pursue a photographic career. At first, he worked as a freelancer, taking photos of families and their pets by going door to door.
He eventually realized that he would require proper instruction and attended the Illinois College of Photography in 1908, where he completed the course in only six months.
Early Period
Edward Weston learned considerably more about photography while serving as a darkroom assistant and subsequently as a photographer in the Los Angeles portraiture studios of Louis Mojonier and George Steckel. The budding artist demonstrated exceptional ability in lighting and positioning subjects. Edward Weston believed he was ready to launch his own photographic studio in 1909 after obtaining a significant number of customers. This studio functioned as a portrait photography company and served as the artist's headquarters for the following two decades. During this time, he also started reading and then subsequently writing essays about photography for several journals.
Portrait (1916) by Edward Weston; Edward Weston, Public domain, via Wikimedia Commons
The artist worked hard over the following 10 years, establishing a name for his picturesque, soft-focus technique, a key characteristic of Edward Weston's photography style at that time. His modern dance works and portraiture were among the most admired of his artwork at the time. Weston utilized prolonged exposure times for several of these shots, making the printed image look both lighter and brighter. Edward Weston's photography style started to evolve from the soft focus, painterly look of pictorialism to much more sharply focused, clear images within six years of establishing his own company.
This shift is attributed to the artist's mutually beneficial connection with Margrethe Mather, his workshop aide, fellow photographer, model, and girlfriend for over 10 years.
Weston returned to New York in 1922, endowed with a new respect for contemporary abstraction, and visited acclaimed photographer Alfred Stieglitz's 291 Gallery. Impressed by both Paul Strand and Alfred Stieglitz's finely focused photographs of meticulously cropped modern subjects, Weston traveled to Ohio, the new home of his sister Mary, and shot his iconic shots of the Armco Steel Works. Weston started chronicling his own experiences and aesthetic efforts in a series of diaries known as his "daybooks" while shooting these modern industrial wonders.
Mature Period
Edward Weston's photography style became progressively abstract during the following several years, similar to contemporary painting at the time, emphasizing form with the purpose of expressing the spirit of the subject represented. In 1923, Weston traveled to Mexico City, armed with newfound drive and having terminated his relationship with Mather. In Mexico, the artist shot around 750 photographs ranging from desert landscapes to common household items and even portraits of political leaders. In 1926, Edward Weston moved to California, inspired by his environment, new connections, and famous admirers such as David Alfaro Siqueiros, Diego Rivera, and José Clemente Orozco, to undertake the next stage of his career that would push him to well-deserved recognition.
Nautilus (1927) by Edward Weston; Edward Weston, Public domain, via Wikimedia Commons
Following his late-20th-century travels, Weston developed a new collection of photographs that would become some of his most iconic and sophisticated images. He photographed huge, rolling landscapes that appeared to degrade into flat patterns; his cropped naked bodies devolved into plain contours, and curvy vegetables started taking on human characteristics. In his daybooks, he stated that he generated high-quality, sometimes seemingly enlarged, photos of meticulously cropped everyday locations and items to provoke thought – to raise a usually commonplace form to the level of high art.
His close-up, razor-sharp images of organic items like vegetables and seashells combined photography and sculpture materials.
Edward Weston and other notable west coast photographers established Group f/64 in 1932, an artist collaborative that shared a propensity for using the lowest aperture obtainable on large-format cameras, f/64, to generate high-resolution photos. Edward Weston as well as the group's other key members, notably John Paul Edwards, Ansel Adams, Henry Swift, Willard Van Dyke, Imogen Cunningham, and Sonya Noskowiak, enthusiastically advocated this new style, which became known as "straight photography". Together, these artists advanced the form of art beyond the boundaries of pictorialism, allowing it to take its position as an aesthetic medium in its own right, rather than merely emulating painting.
Late Period
He met Charis Wilson while traveling the American Southwest on the money he had received from being awarded a Guggenheim Fellowship. The two got married in 1937 and they moved to Wildcat Creek in Carmel, California. The Museum of Modern Art held a retrospective exhibition of Weston's works in 1946, commemorating his long career. Unfortunately, Weston started having health problems in the very same year and was diagnosed by his doctors as suffering from Parkinson's disease, which put a stop to his creative efforts by 1948. The artist passed away on the 1st of January, 1958. Cole and Brett Weston reproduced images from their father's photographs from over the last ten years of his life and for a while following his death. They both continued in their father's footsteps and pursued careers as photographers themselves.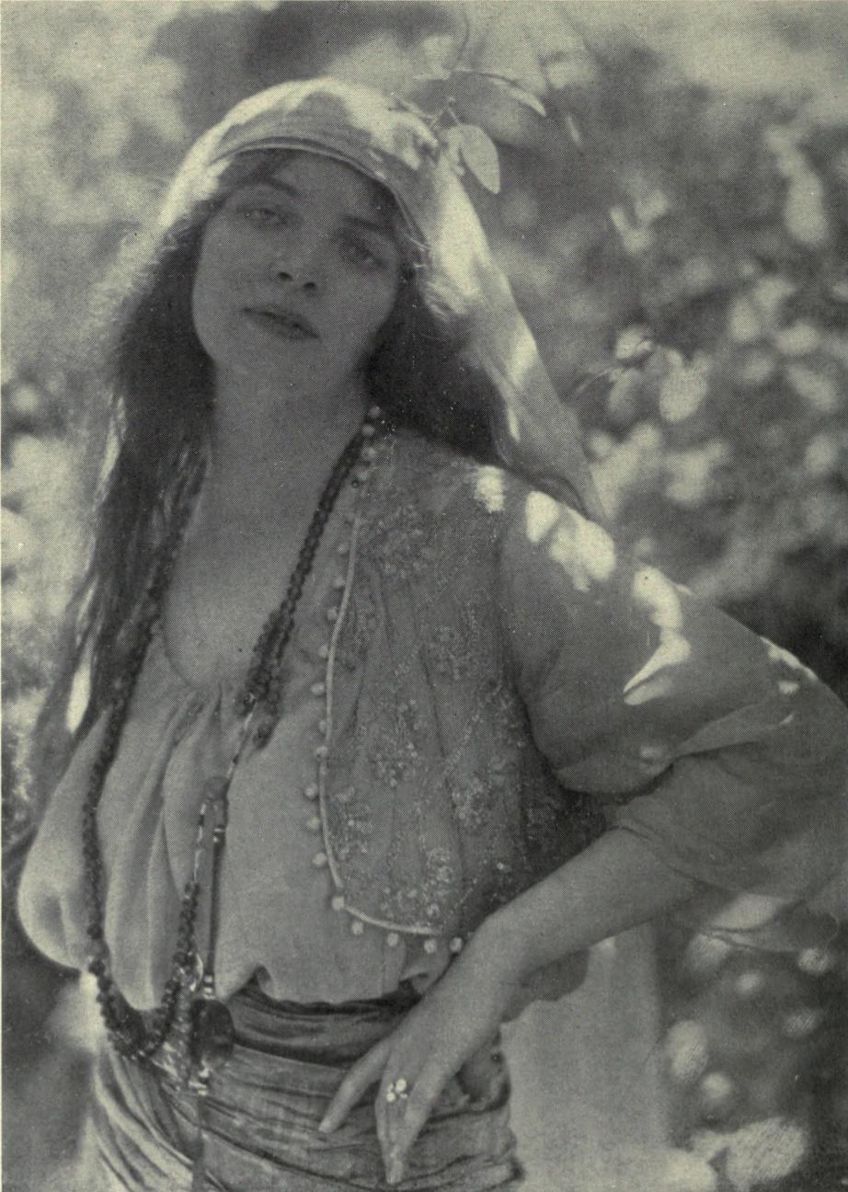 Portrait (1916) by Edward Weston; Edward Weston, Public domain, via Wikimedia Commons
Notable Examples of Edward Weston's Photography
Edward Weston's significance stems from his ability to alter not only how people see mundane items, but also how we feel about the photography medium itself. In 1984, In recognition of his achievements, the artist was admitted into the Hall of Fame of International Photography. Edward Weston's photography style influenced a generation of subsequent photographers.
Let us now take a look at several noteworthy examples of Edward Weston's photography.
Steel: Armco, Middletown, Ohio (1922)
| | |
| --- | --- |
| Photographer | Edward Weston (1886 – 1958) |
| Date Completed | 1922 |
| Medium | Palladium print |
| Current Location | The Museum of Modern Art, New York |
During a journey to Ohio to see his sister in 1922, Weston stumbled across Armco and was captivated by the raw grandeur of its industrial complex and massive smokestacks, inspiring him to produce this and other photos of the steel plant. A line of massive, cylinder-like smokestacks surrounded by warehouses that merge at their foundation and tower against the sky.
Steel: Armco, Middletown, Ohio (1922) by Edward Weston; Edward Weston, Public domain, via Wikimedia Commons
This shot, along with others in the Armco series, marks a transition in Weston's approach from the soft-focus aspects of pictorialism to the greater detail and resolution of straight photography. Alfred Stieglitz was one of the first to see the quality of this picture and the selection of modern subjects as heralding the transition of photography from the Victorian to the Modern period.
Excusado (1925)
| | |
| --- | --- |
| Photographer | Edward Weston (1886 – 1958) |
| Date Completed | 1925 |
| Medium | Gelatin silver print |
| Current Location | The Metropolitan Museum of Art, New York City |
Excusado was produced by Weston in 1925 during his second visit to Mexico. He embodies the Duchampian notion of the readymade by re-presenting this common, everyday object in an unusual and creative manner. Weston emphasizes the plumbing fixture's sculptural aspect by providing a frontal perspective of the toilet's base, its curves replicated in the patterned tiles beneath. The subject's purpose remains obvious, but this new perspective underlines the profane object's surprising artistic refinement, while the commode's center positioning within the arrangement and dominance of space indicates it is enormous in scale.
This photograph also foreshadowed Weston's collection of close-up, hi-resolution photographs of organic items, which he began shortly after departing Mexico.
Knees (1927)
| | |
| --- | --- |
| Photographer | Edward Weston (1886 – 1958) |
| Date Completed | 1927 |
| Medium | Gelatin silver print |
| Current Location | San Francisco Museum of Modern Art, San Francisco |
In the early 1920s, Weston started photographing nudes, his biggest collection of close-up natural shapes and continued for the following 20 years. Friends, relatives, and, most commonly, his lovers served as models. While the body of this character is not totally exposed, its participation in the series implies nudity. The lady is seated with her legs curled under and somewhat off-center, revealing her thighs and knees, one on top of the other. His dramatic lighting and cropping, which were common features of Edwards Weston's photography style at the period, produce a high-contrast image that promotes an emphasis on the soft curves and contours of the feminine body.
Nude (1925) by Edward Weston; Edward Weston, Public domain, via Wikimedia Commons
Recommended Reading
Today we have explored Edward Weston's biography and photography. If this article has sparked your interest in the photographer, then we can suggest learning even more about him by purchasing a book about him! We have made it super easy by picking a couple of worthwhile books that we can recommend to you.
Edward Weston, His Life, and Photographs (1979) by Edward Weston
This wonderful book was produced keeping the photographer's display preferences in mind. A complete collection of photos by Edward Weston, produced to the photographer's specifications, is complemented with biographical information and critical discussion. This is the ideal read for both new and lifelong fans of Weston's works.
A comprehensive collection of Edward Weston photographs
Printed to the artist's own specifications
Enhanced with biographical detail and critical commentary
View on Amazon
Edward Weston: The Last Years in Carmel (2001) by David Travis
Following a two-year voyage through the American West on Guggenheim grants, Weston moved to picturesque Carmel in 1938. He and Charis moved into a studio overlooking the pristine headland that had been the artist's favorite location for testing ideas and discovering new techniques to progress his painting through the years. This book chronicles these years.
A collection of photographs from Edward Weston's late period
Include 76 photographs drawn from public and private collections
Experience Edward Weston as you never have before
View on Amazon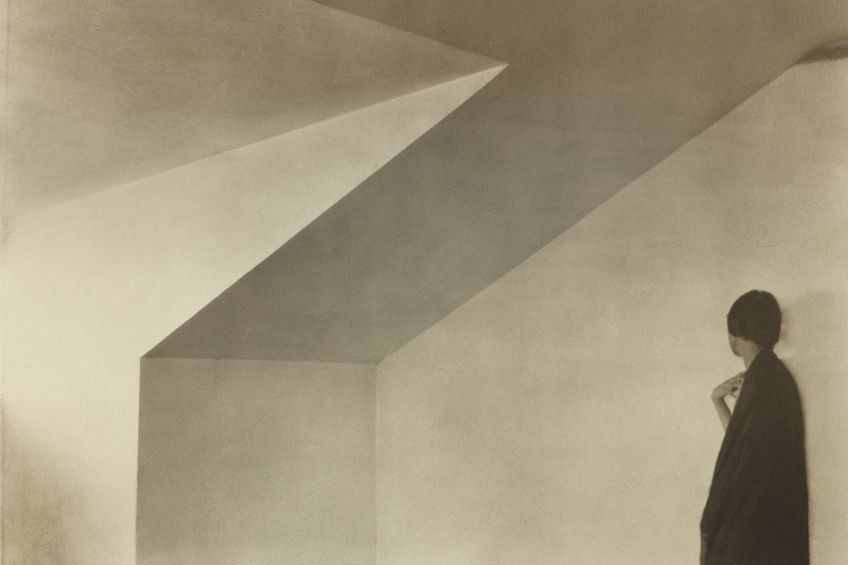 Attic (1921) Edward Weston; Edward Weston, Public domain, via Wikimedia Commons
Edward Weston was born in Chicago and relocated to California at the age of 21. From an early age, Weston recognized his ambition to pursue photography, and his early works were clear examples of the popular soft-focus photography of the time. But after a while, he abandoned that approach and went on to become one of the principal figures of extraordinarily detailed images. In 1947, Weston was diagnosed with Parkinson's disease and subsequently gave up photography.
Frequently Asked Questions
What Was Edward Weston's Photography Style?
Edward Weston produced photos in the Straight photography style. Straight photography focuses and connects with the camera's inherent technical potential to generate photos that are clear and detailed. The word typically refers to pictures that are not modified, either during the capture of the image or through darkroom or digital processing, but instead vividly reflect the scene or subject as seen by the camera.
What Group Did Edward Weston Belong To?
Weston joined Group f64 as a founding member in 1932. It was a ragtag group of idealistic photographers that included Ansel Adams and Imogen Cunningham. They were created in part to oppose the pictorialist photography style that characterized much of the early 20th century, but they also aimed to encourage a fresh modernist aesthetic centered on carefully exposed photos of natural shapes and discovered objects.