Burnt Umber Color – What Color is Burnt Umber?
The burnt umber color is not a color that comes up in everyday conversation. In fact, it probably would never come up in conversation with friends unless you mix freely amongst artists or are involved in the art world. Even though this color stems back many centuries, it is a beautiful rich color that can be brought into our homes with ease today. As we work through this article and learn more about the burnt umber color and give explanations of raw umber vs. burnt umber, we hope it will open your world of color when exploring the next perfect look for your home.
What Color Is Burnt Umber?
So, what color is burnt umber? It is a rich reddish-brown warm color. In the painting world, burnt umber is referred to as the painter's colors. When heating raw umber, burnt umber is the color that you arrive at. The heating process will change the umber color from a dark greenish-brown to a darker brown color with slight red undertones.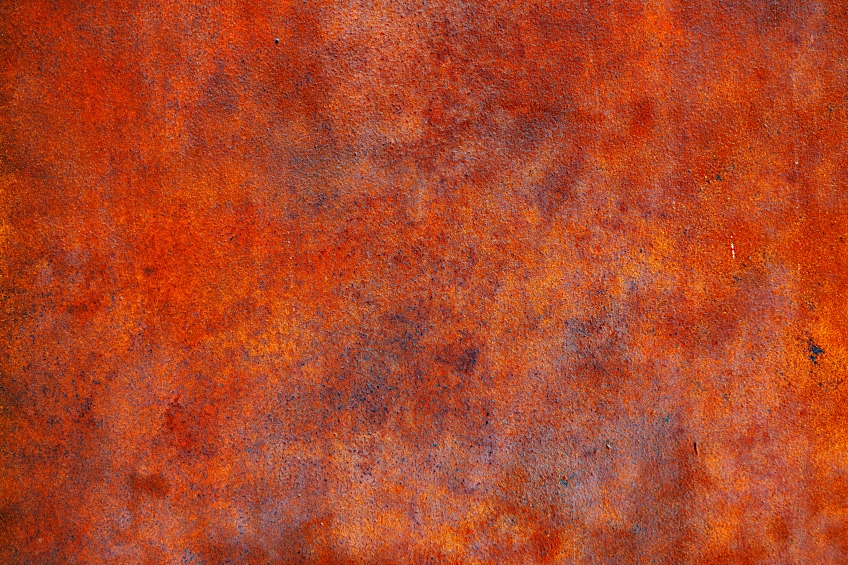 Sometimes, the burnt umber color can be so dark that it is mistakenly perceived to be black or gray; however, it is more of a dark brown color. Raw umber is also dark, but if you compare the two, the raw umber is a bit greener than the burnt umber color. The burnt umber color is what we call a high chroma color, and you can see both red and yellow hues in the color.
| | | | | |
| --- | --- | --- | --- | --- |
| Shade | Hex Code | CMYK Color Code (%) | RGB Color Code | Color |
| Burnt Umber | #8A3324 | 0, 63, 74, 46 | 138, 51, 36 | |
How to Make Burnt Umber Colored Paint
Learning how to make burnt umber paint color is relatively easy. To make the burnt umber paint color, the primary colors, blue, green, and red, can be mixed with a dash of yellow. Start with the blue and mix yellow into it. When they are combined, start adding small amounts of red to the mix, or alternately you would mix three parts black, three parts red, one part yellow, and then one part blue. Burnt umber is often used as a base color in painting. There is often discussion around raw umber vs. burnt umber; however, the raw umber color is cool, whereas the burnt umber paint color is a much darker, almost rich red color with a hint of green.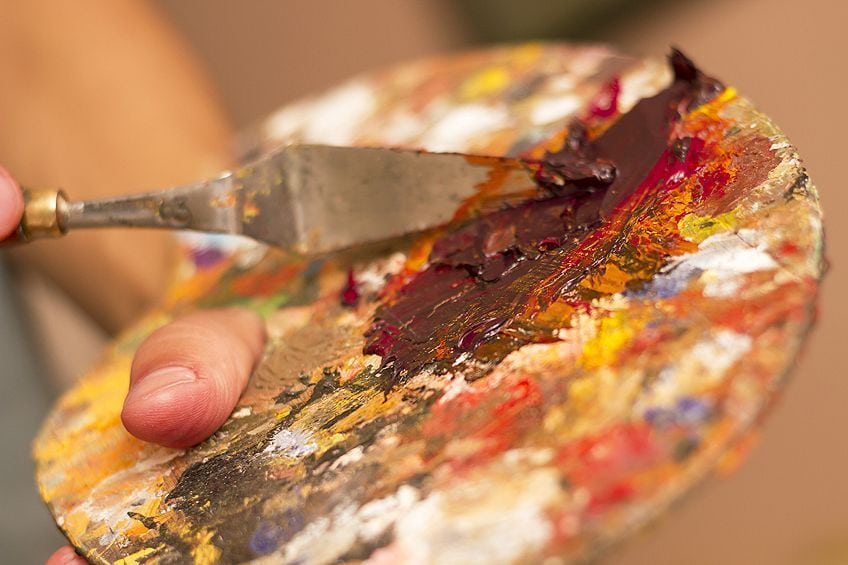 The Burnt Umber Color Used in Famous Paintings
Famous painters used burnt umber extensively when creating dramatic scenes of the earth. The use of this color dates back many centuries when artists used the pigment to create depth to a painting with various earth tones. One of the more famous techniques used during the Baroque times was a technique called "chiaroscuro," which was used to create the glaring and noticeable contrast between light and dark in paintings.
The Night Watch (1642) by Rembrandt van Rijn
| | |
| --- | --- |
| Artist | Rembrandt van Rijn (1606 – 1669) |
| Date Completed | 1642 |
| Medium | Oil on canvas |
| Location | The Rijksmuseum, Amsterdam |
The Night Watch (1642) created by Rembrandt van Rijn, is a portrait of a group of sailors from the militia company of Captain Frans Banning Cocq and Lieutenant Willem van Ruytenburgh. Rembrandt used the burnt umber color in this painting, and the contrasting colors from light to dark are visible.
The Return of the Prodigal Son (1663 – 1669) by Rembrandt van Rijn
| | |
| --- | --- |
| Artist | Rembrandt van Rijn (1606 – 1669) |
| Date Completed | 1663 – 1669 |
| Medium | Oil on canvas |
| Location | Hermitage Museum in St. Petersburg, Russia |
One of Rembrandt's final works was The Return of the Prodigal Son, which he completed in between 1663 and 1669. The painting of "mercy" uses many shades of burnt umber. Rembrandt van Rijn was regarded as one of the greatest storytellers in the History of Art and he had the exceptional ability to render people in their various moods. He became known as the painter of light and shade and a lot of his critics stated that he preferred ugliness to beauty.
The Various Shades of the Umber Color
Depending on how the umber color is mixed and how much mineral content is added to the umber color, the color tone of the umber color will change. If heated, the color will become very vibrant with a yellow or green undertone, which can be referred to as burnt umber. As the color umber is manipulated, so too will the tone of the color change.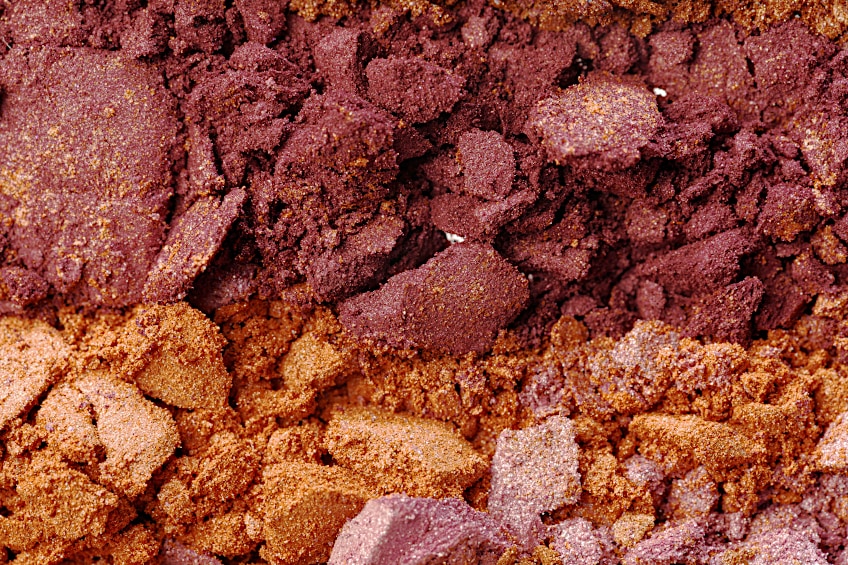 Burnt Umber Color
This color was first discovered in the 17th century and, because of its vibrant hue, was used extensively by very famous artists in that era. It is red-brown and is seen as being more energetic than the other colors in the umber family. The burnt umber color is associated with energy or action.
Raw Umber Color
This color is cooler compared to the burnt umber and it will lean towards being yellowish-brown. In web designing, the raw umber color was not considered to be a color, and it was only after many years that it was finally adopted as a proper color.
| | | | | |
| --- | --- | --- | --- | --- |
| Shade | Hex Code | CMYK Color Code (%) | RGB Color Code | Color |
| Raw Umber | #635147 | 0, 18, 28, 61 | 99, 81, 71 | |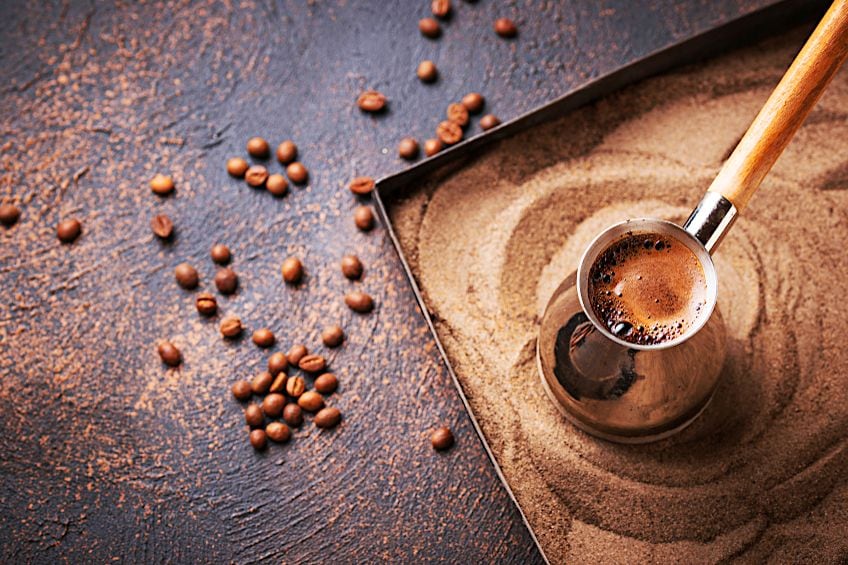 Autumn Umber Color
The Autumn umber color is a dark orange color and will have more red undertones compared to the raw umber color. This is the perfect color to use when painting autumn scenes as the colors range from red to orange and brown.
| | | | | |
| --- | --- | --- | --- | --- |
| Shade | Hex Code | CMYK Color Code | RGB Color Code | Color |
| Autumn Umber | #AE704F | 0, 18, 28, 61 | 0, 36, 55, 32 | |
Light Umber Color
This can be considered as a chalky earth tone and is used very often in interior design to bring warmth into a room and create a welcome feeling. The light umber color pairs up beautifully with light contrasting colors such as white, beige, and tan colors. Monochromatic paintings often carry light umber colors.
| | | | | |
| --- | --- | --- | --- | --- |
| Shade | Hex Code | CMYK Color Code | RGB Color Code | Color |
| Light Umber | #BCA291 | 0, 14, 23, 26 | 188, 162, 145 | |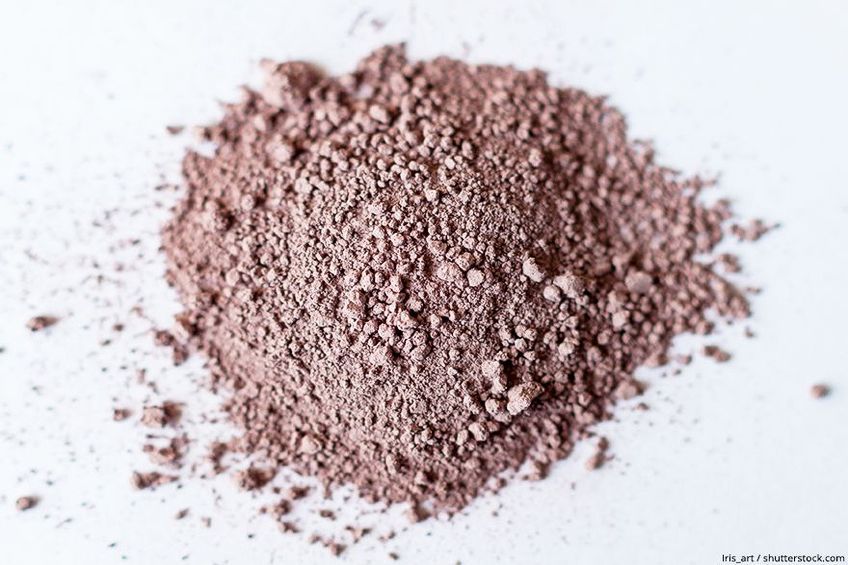 Orange Umber Color
If you look at the color wheel, you will find that umber-orange lies dead center between red and orange. Orange umber is dark and has a brown undertone and is also very popular in paintings where it can portray beautiful earthy colors. Even though there are different tones to the umber family, if used together, they will all complement one another.
| | | | | |
| --- | --- | --- | --- | --- |
| Shade | Hex Code | CMYK Color Code | RGB Color Code | Color |
| Autumn Umber | #AE704F | 0, 18, 28, 61 | 0, 36, 55, 32 | |
Raw Umber vs. Burnt Umber
The raw umber color is a natural pigment, and when it is burnt or heated up, the burnt color is created, which is a dark red-brown color. If you travel to Cyprus in Greece, you will notice large areas of raw umber colors. The umber color has many shades and various undertones, and this is mainly due to the content of minerals that is added to the pigment. In the umber family, you will find colors that vary from lighter tones to very dark tones, such as yellow, red, and gray.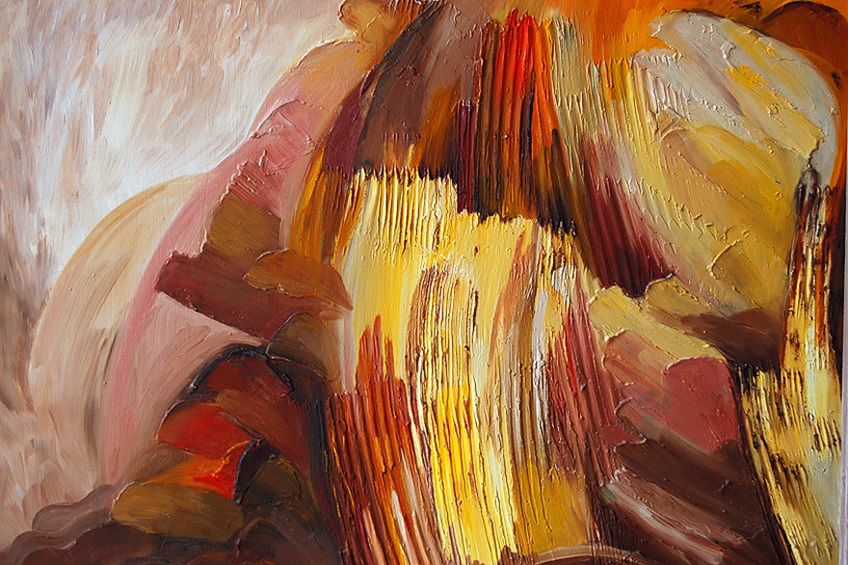 What Colors Go with Burnt Umber?
Burnt Umber Can be used in so many different ways, it is a stunning fall color for clothing and also looks beautiful as a feature wall in your living space. Let's look at some umber color palettes.
The Burnt Umber Color Used in Interior Design
The burnt umber color, although not well known, should be the number one go-to color when thinking of changing the interior of a home. Burnt umber pairs beautifully with other brown colors such as camel, beige, and very dark browns, and at the same time, it adds contrast when used with denim blue or dim gray.
| | | | | |
| --- | --- | --- | --- | --- |
| Shade | Hex Code | CMYK Color Code | RGB Color Code | Color |
| Camel | #C19A6B | 0, 20, 45, 24 | 193, 154, 107 | |
| Beige | #F5F5DC | 0, 0, 10, 4 | 245, 245, 220 | |
| Dark Brown | #654321 | 0, 34, 67, 60 | 101, 67, 33 | |
| Deep Coffee Brown | #704241 | 0, 41, 42, 56 | 112, 66, 65 | |
| Denim Blue | #2F6479 | 61, 17, 0, 53 | 47, 100, 121 | |
| Dim Gray | #696969 | 0, 0, 0, 59 | 105, 105, 105 | |
If burnt umber is used against lighter or neutral colors, the contrast from light to dark is warm instead of glaringly obvious, and because of its rich earthy tones, it often gives off the feeling that you are knee-deep in an earthy-toned world.
Adding green plants to a room that has the burnt umber color in it is a natural way to bring nature into the home with minimal effort. Looking at the designs and colors of the pots, such as terra-cotta and woven baskets, will also compliment the overall look. Burnt umber will match up perfectly with rattan furniture in a warm sunny room.
Because of the vibrant reddish-brown undertones of the burnt umber, it is not recommended that an entire room be painted with this color. However, one accent wall will add a lot of warmth if the other walls are painted in a soft beige color. Painting an entire room could create a gloomy effect, so keep it bright by adding different colors such as cerebellum gray, peach, or mint greens. Teal is a color that matches up wonderfully with burnt umber.
| | | | | |
| --- | --- | --- | --- | --- |
| Shade | Hex Code | CMYK Color Code | RGB Color Code | Color |
| Cerebellum Gray | #C8C7C9 | 0, 1, 0, 21 | 200, 199, 201 | |
| Peach | #FFD79F | 0, 10, 30, 0 | 100, 89, 70 | |
| Mint Green | #3EB489 | 32,0,33,0 | 162,228,184 | |
| Teal | #008080 | 100,0,42,25 | 0,124,128 | |
The burnt umber color is often used in the interior as well as the exterior of homes and can also be used to glaze furniture pieces. When using burnt umber as a glaze, it will give a finished look of antique, which could bring a different contrast to a modern room. The glaze gives a nice, new look to tired, old furniture while still maintaining its integrity. Burnt umber glaze can also be used on metals such as bronze or steel, which will make objects appear to be weathered. To use burnt umber paint as a glaze, simply dip a sponge into the paint and, using light up and down strokes, start painting. This same technique can also be used for metallic painted objects which have maybe lost some of their shine.
The Burnt Umber Color in Fashion
Burnt umber is earthy and will work well as a contrasting color with other warm undertones. Those who are darker skinned will carry this color off beautifully, and to create a more casual look, a burnt-umber colored shirt paired with blue jeans will be a great combination as they complement each other. Many brides find the color to be very appealing because of its warm undertones and is often used for bridesmaids' dresses, especially if the wedding theme is predominantly autumn colors.
Wearing a burnt umber dress is sophisticated and, if paired with white, will add a touch of elegance. If you are looking for an outfit where colors complement each other, then different tones of umber and bottle green will match perfectly. And if you want to make a bold statement pairing up burnt umber and gold will certainly make you stand out in a crowd without being too obvious. For a brighter look, just swap out the gold with yellow.
| | | | | |
| --- | --- | --- | --- | --- |
| Shade | Hex Code | CMYK Color Code (%) | RGB Color Code | Color |
| White | #FFFFFF | 0, 0, 0, 0 | 255, 255, 255 | |
| Bottle Green | #0F472C | 79, 0, 38, 72 | 15, 71, 44 | |
| Gold | #FFD700 | 0, 16, 100, 0 | 255, 215, 0 | |
A dress in burnt umber can easily be accessorized with gold or white, such as earrings, handbag, scarves, and shoes. Burnt umber is considered to be a subtle color, and you would never hear the words that it is somebody's favorite color, but as a color, when worn, it becomes successful in its own right. Umber colors are more frequently used in interior design and paintings than it is used in fashion design.
Incorporating burnt umber into any home will be a delight and a transformation that will carry through for many years. Bright, bold, and trendy colors are always the first go-to shades that we tend to be attracted to, but trends come and go, and with this particular color, it is almost guaranteed that even though it may not be a fashionable color at the moment, it is timeless. We hope that learning about this new rich and beautiful color will bring new inspiration into your life.
Frequently Asked Questions
What Color Is Burnt Umber?
Burnt umber color is a very strong red-brown color. The color became exceptionally popular during the Baroque period. Umber is a natural brown pigment and contains iron oxide and manganese oxide, which gives it its earth pigment. This umber shade is called raw umber, and when calcined, the raw umber color becomes much warmer; hence the name burnt umber.
Is Burnt Umber a Red Color or a Brown Color?
The burnt umber color carries a strong reddish-brown tone. To get to the burnt umber hue, heat is applied to raw umber, and by adding heat to the raw umber color, it dehydrates the iron oxide content and changes it into a reddish-brown color that we know as burnt umber.
What Is the Difference Between Raw Umber vs. Burnt Umber?
The umber color is a natural brown pigment that contains iron oxide as well as manganese oxide, in its natural form, it is known as raw umber. When the umber color is calcined, it becomes warmer, and this warm brown earth tone is then known as burnt umber. The name umber comes from the Italian word terra d'ombra, which means earth.
In 2005, Charlene completed her Wellness Diplomas in Therapeutic Aromatherapy and Reflexology from the International School of Reflexology and Meridian Therapy. She worked for a company offering corporate wellness programs for a couple of years, before opening up her own therapy practice. It was in 2015 that a friend, who was a digital marketer, asked her to join her company as a content creator, and this is where she found her excitement for writing.
Since joining the content writing world, she has gained a lot of experience over the years writing on a diverse selection of topics, from beauty, health, wellness, travel, and more. Due to various circumstances, she had to close her therapy practice and is now a full-time freelance writer. Being a creative person, she could not pass up the opportunity to contribute to the Art in Context team, where is was in her element, writing about a variety of art and craft topics. Contributing articles for over three years now, her knowledge in this area has grown, and she has gotten to explore her creativity and improve her research and writing skills.
Charlene Lewis has been working for artincontext.org since the relaunch in 2020. She is an experienced writer and mainly focuses on the topics of color theory, painting and drawing.
Learn more about Charlene Lewis and the Art in Context Team.
Cite this Article