What Is a Studio Arts Major? – Exploring Studio Art Degrees
You can find many different types of career opportunities in the art field, including a variety of studio art degrees. First things first, what is a Studio Arts major degree? This question and a few others will be answered further down in this article.
What Is a Studio Arts Major?
A studio arts major is a Bachelor of Fine Arts degree (BFA) that is part of a college or university program. The program includes a variety of visual art mediums, where students are encouraged to express themselves and come up with creative ideas.
This can involve anything from painting, drawing, and sculpting to photography, printing, art history, and graphic design amongst others. If you are looking into pursuing an art career, then this program is a great way to start. A studio art class is also one of the more popular art programs.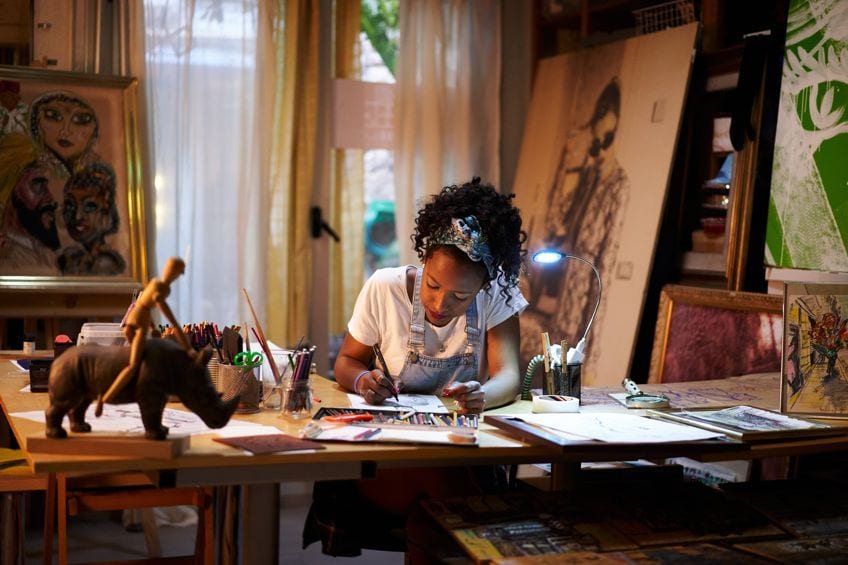 The variety of studio art classes on offer provides a wide enough range for you to choose the ones that are best suited to what you want to do. Each artist more than likely will eventually specialize in a particular area, and the different studio art classes provide the freedom to discover and choose. Studio art degrees are considered a popular choice when it comes to visual arts majors.
There are around 1,500 schools that offer the program in the United States.
Various Types of Studio Art Degrees
As with many other degrees, you can get different types. Some of the more popular and important options can be seen below. Each one has different credit hours and times it takes to complete the course.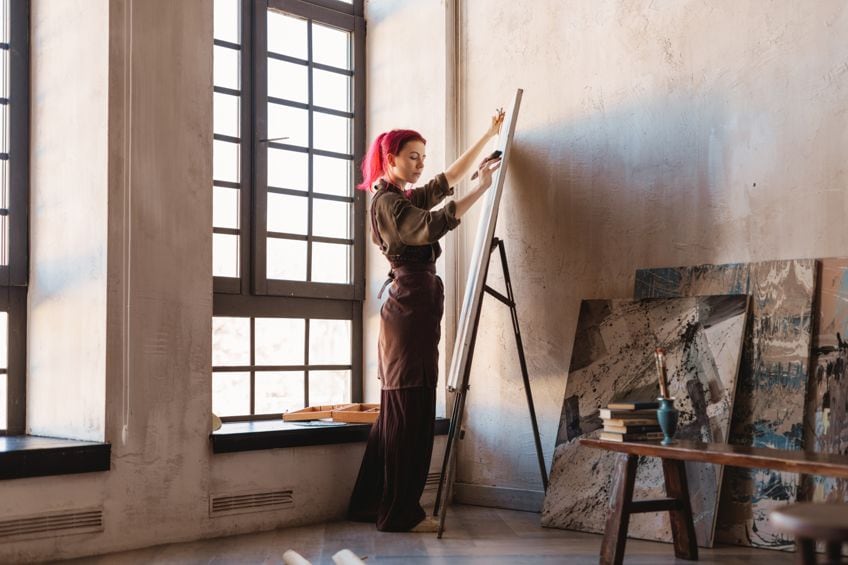 Associate of Fine Arts Degree (AFA)
This program is considered one of the more basic choices, and you will need to do about 60 to 70 credit hours before you complete the program. Details for the program depend on the educational institution you choose, but in general, it takes around two years to finish the course.
The program prepares the students for a variety of career choices and is often used for those students who wish to transfer to finish their Bachelor of Fine Arts degree at another university.
Bachelor of Fine Arts Degree (BFA)
This program can also be referred to as a Bachelor of Visual Arts (BVA). This is a popular program for Studio Arts majors. The Bachelor of Arts has more liberal arts courses and covers a broader spectrum of courses, while the BFA focuses more on developing skills in visual arts. Students need 120 credit hours, which could take more than four years to complete. If you are pursuing a career in Studio Arts, it is best to do a bachelor's degree as quite a large percentage of people who work in this field have at least this or have studied even further. So, if you want to become a professional artist, a bachelor's degree is a move in the right direction.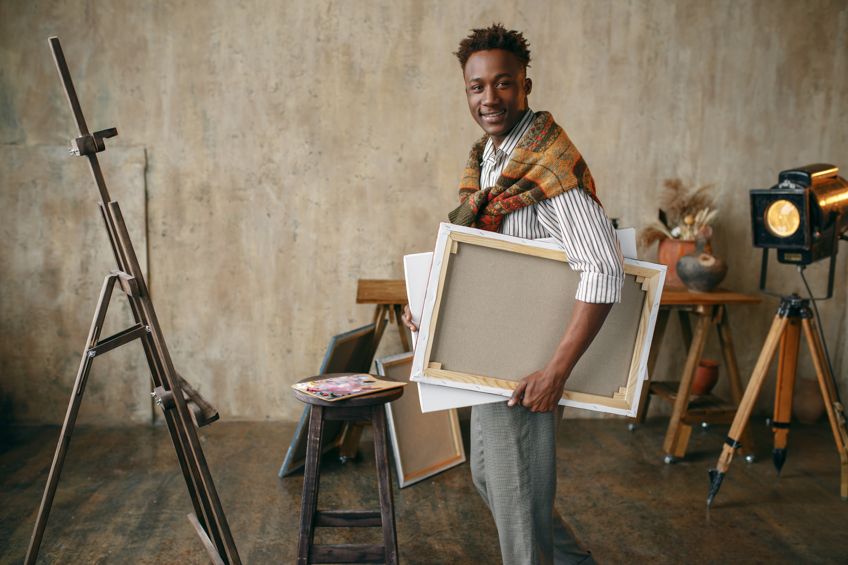 In general, a BFA offers basic government, English, natural sciences, social sciences, and government courses. The major courses usually depend on your focus and can include graphic design, ceramics, painting, photography, and courses on color fundamentals amongst others. Added to the major focus programs, there are also different elective options, which can help a student improve on their degree further. The last year can also include things like Senior Exhibition courses and internships, which can help to provide on-the-job experiences.
Master of Fine Arts
The next step, if you wish to go further is to get a Master of Fine Arts degree. This usually requires a previous lower degree as well as some working experience, however, the admittance for this degree does depend on the institution you are applying to. To complete the program, you will need to do 50 to 70 credit hours, which should take about three years to do.
The time can vary, as it is governed by how much time you can give. So, it can take longer if you do it part-time.
Doctorate of Fine Arts (DFA)
Once the Master's degree is complete, you might want to go further. At this level, you already have a substantial resume, but if you wish to become a teacher or lecturer, then this is something you should consider. This advanced program will take around another four years to complete, at which time, you will have become an expert in the field.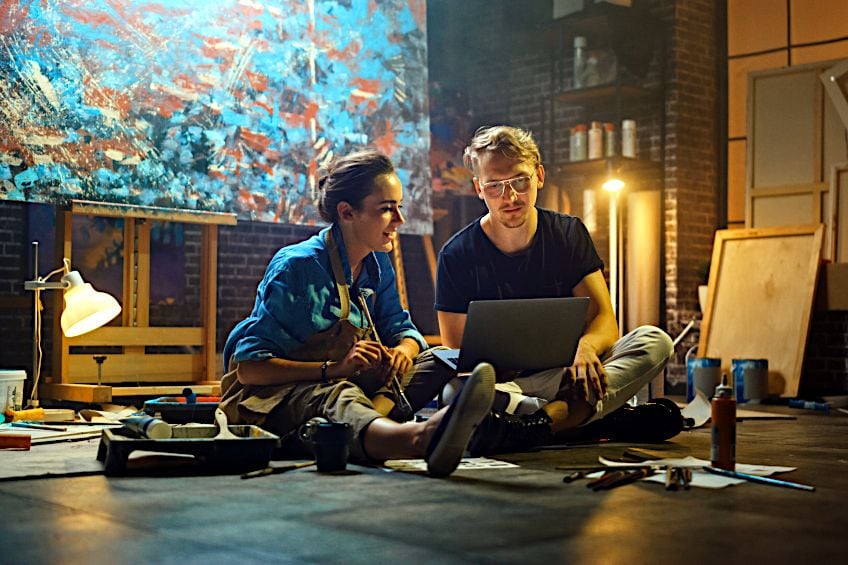 What Jobs Can You Get With Studio Art Degrees?
Studio art degrees can provide students with a range of knowledge and skills from creative to problem-solving, communication, and more, which should provide for a nice selection of career options. Studio art graduates have a broad field to work in and include options in galleries and museums, art schools, architecture, film studios, gaming design, publishing houses, and lots more.
To give you a general overview of what is available, here are some examples of career opportunities.
Fine Arts
This is a very common and popular choice for graduates, as many of the students already have an aptitude for creativity and art and they wish to augment their skills within a formal educational setting. Some of the subdivisions for this category include things like painting, sculpting, sketching, as well as photography.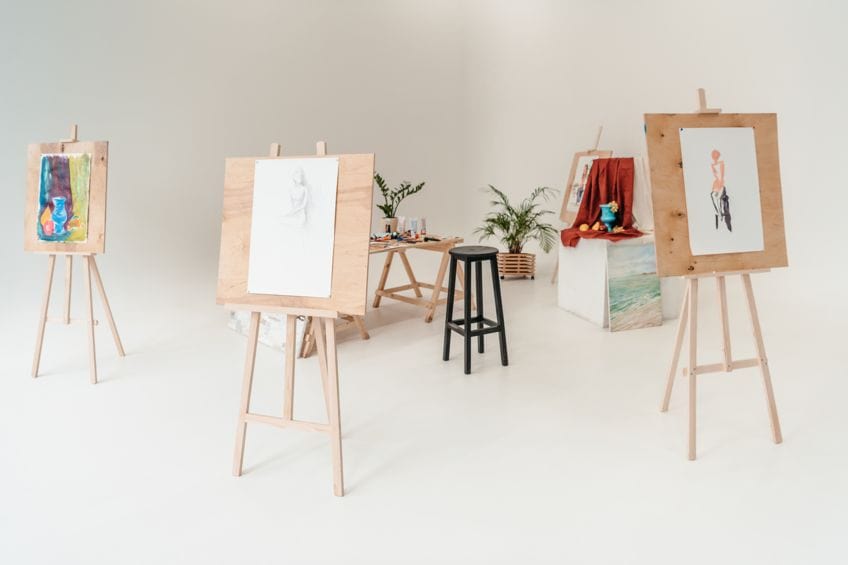 Photographers have many avenues of revenue they can pursue. For example, they can sell their images online or open their own studio. Many companies look for talented illustrators to help create designs. Below is a short list of fine arts job ideas, however, there are a lot more opportunities.
Jewelry designer
Advertising art director
Art therapist
Gallery curator
Art Historian
Auctioneer
Set designer
Digital Art Career Options
In today's world, technology plays a large role in all of our lives, so there are also bound to be many opportunities connected with this. Traditional methods of painting and drawing have even been adapted to digital form in amazing and realistic ways. The focus would be more on creating drawings or illustrations digitally, using certain software. Digital artists are quite popular and sought after as it is such a versatile medium. You can create art, logos, illustrations, and more for companies.
There is also animation, and image manipulators, amongst others.
Digital art director
Motion graphics animator
Social media designer
Concept artist
Videographer
Graphic design
Printmaker
Teaching Art
Are you passionate about teaching and helping others pursue their dreams? If you have a more advanced degree, you can consider going into teaching and lecturing. You might also require a teaching qualification if you want to apply for a job at a public or private school. You can also think about becoming a tutor, or you can also volunteer your services.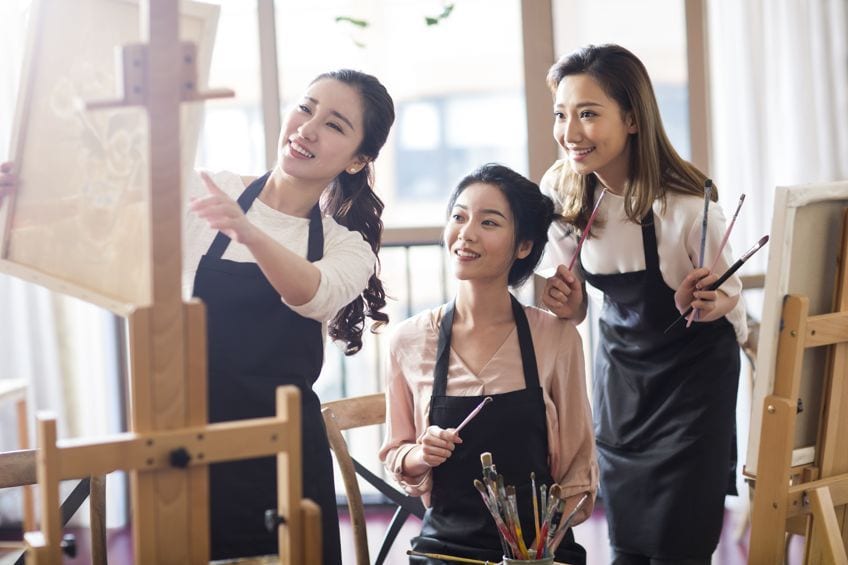 Studio Arts Degree Programs in the US
If you wish to attend a studio art class, there are quite a few good programs in the United States. More than likely, you should be able to find a school nearby, wherever you find yourself, as there are many universities as well as colleges that offer studio art degrees. Below are just a handful of schools you might find interesting.
Duke University in Durham, North Carolina: A very prestigious and private university that offers a Fine and Studio Arts major that falls under the visual and performing arts program.
Stanford University: The private university in California offers both graduate and undergraduate degrees. The fine arts and art studio majors also fall under the visual and performing arts program.
University of Notre Dame: This is another private university found in Indiana. The university is recognized for its exceptional quality education and highly skilled professors.
Colgate University: A private liberal arts school in Hamilton, New York. The studio art program includes a variety of training from drawing and painting to digital art, video production, and more.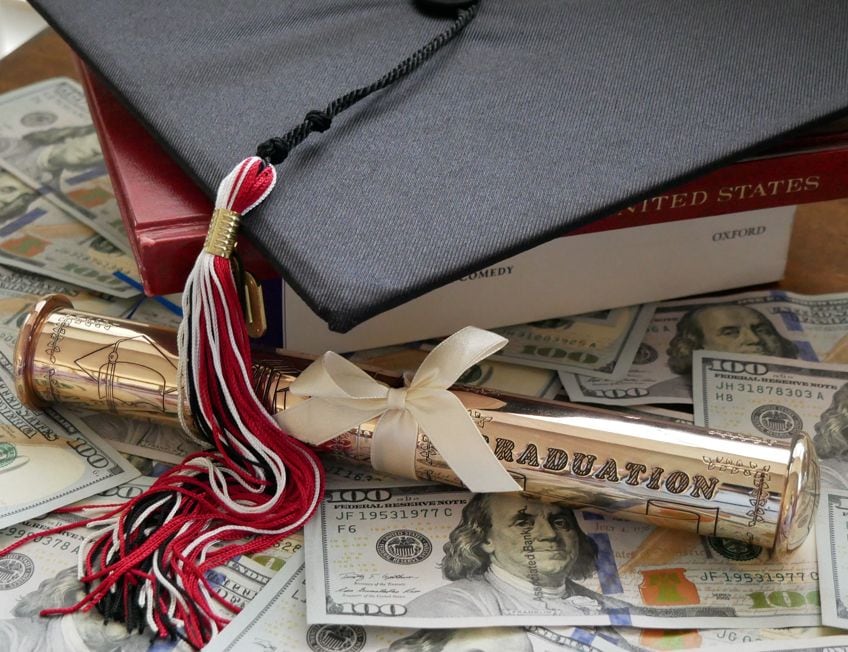 Choosing a Studio Arts major is the best choice if you want a formal degree in art and an opportunity to go further in a variety of art and creative industries. Studio art degrees offer a wide-ranging learning experience, and it is sometimes the foundation for arts employers are looking for.
Frequently Asked Questions
What Is a Studio Arts Major?
A Studio Arts major can be achieved by doing a Bachelor of Fine Arts degree (BFA). The program tends to involve visual arts like painting, drawing, and graphic design, amongst many others. Studio art's basic definition is the making of art in a studio.
What Can You Do With a Studio Arts Degree?
There are many career pathways you can choose including in the fine art fields, digital career options as well as teaching positions. For example, illustrator, graphic designer, animator, jewelry designer, and set designer.
What Makes Art and Studio Art Different?
When it comes to art, this is mainly dealing with things like art history and other theory-based subjects. Studio art focuses on practical applications in the studio and improving art techniques and skills, and creating visual art through painting, drawing, digital art, and other forms.
Nicolene Burger is a South African multi-media artist, working primarily in oil paint and performance art. She received her BA (Visual Arts) from Stellenbosch University in 2017. In 2018, Burger showed in Masan, South Korea as part of the Rhizome Artist Residency. She was selected to take part in the 2019 ICA Live Art Workshop, receiving training from art experts all around the world. In 2019 Burger opened her first solo exhibition of paintings titled, Painted Mantras, at GUS Gallery and facilitated a group collaboration project titled, Take Flight, selected to be part of Infecting the City Live Art Festival. At the moment, Nicolene is completing a practice-based master's degree in Theatre and Performance at the University of Cape Town.
In 2020, Nicolene created a series of ZOOM performances with Lumkile Mzayiya called, Evoked?. These performances led her to create exclusive performances from her home in 2021 to accommodate the mid-pandemic audience. She also started focusing more on the sustainability of creative practices in the last 3 years and now offers creative coaching sessions to artists of all kinds. By sharing what she has learned from a 10-year practice, Burger hopes to relay more directly the sense of vulnerability with which she makes art and the core belief to her practice: Art is an immensely important and powerful bridge of communication that can offer understanding, healing and connection.
Nicolene writes our blog posts on art history with an emphasis on renowned artists and contemporary art. She also writes in the field of art industry. Her extensive artistic background and her studies in Fine and Studio Arts contribute to her expertise in the field.
Learn more about Nicolene Burger and the Art in Context Team.
Cite this Article