Michal Cole is an English-Israeli artist who was born in 1974 in Haifa, Israel to Moroccan parents. She typically employs photography, film, tapestry, sculptures, and watercolors in her works, as well as money. Michal Cole's art explores topics such as mortality, brutality, and beauty. Cole's perspective and presentation are breathtaking in their beauty, yet their peace and tranquility are overshadowed by a strong feeling of aggression. It informs us of our history, present, and potential futures, as well as the delicacy of existence itself, as we reflect on living, grief, fate, and opportunity.
An Introduction to Michal Cole
Michal Cole's art has an internal and external sense of dislocation and exile. Her work reflects her life's separation between Western and Eastern cultures, exposing the conflict between her accepted European existence and her heritage – the clash of modernity and tradition. Michal Cole's work, which emerges from this investigation of cultural struggle, analyzes the role of females and feminism in an effort to reveal the insanity of global injustice.
| | |
| --- | --- |
| Nationality | British-Israeli |
| Place of Birth | Haifa, Israel |
| Date of Birth | 1974 |
| Associated Mediums | Photography, Video, Tapestry, Sculpture, Watercolor |
The Education and Early Life of Michal Cole
Michal Cole left Israel in the mid-1990s after finishing her duty in the Israeli Defense Forces and traveling to Paris to study fundamental art classes while destitute for a spell. In 1997, she moved to London to undertake a Bachelor of Arts in Fine Art. During her time at university, she developed a series of pieces in which she utilized actual money pieces. A group of bankers were interested in purchasing several of her pieces and ended up using improper sexual terms with her.
They offered her their ties since they thought she was flirtatious with them, and she utilized them as concept and material for her "Top Gun" installation at the Venice Biennale Pavilion of Humanity in 2017.
Michal Cole's Artistic Career
Michal Cole's textile pieces Clamare (2013) and Inferno (2013) used lush colors and cheery compositions to recall iconic pieces of art such as Edvard Munch's The Scream (1893). She aimed to resurrect holy figurative artworks using the more modern medium of tapestry, which more realistically reflected current beliefs and opinions as a mirror of society.
Michal Cole produced a sculpture named Top Gun at the Pavilion of Humanity for the 2017 Venice Biennale, which was composed of thousands of worn men's ties, particularly those of males she met and men who had disturbed her or her acquaintances. The ties were painstakingly strung together to span the floor, walls, a chimney, a couch, a pipe, a hanging moose on the board, and a shotgun, all of which comprise a classically masculine-styled living space.
Ties were chosen precisely because they symbolize an item of apparel traditionally worn by males for stereotypically masculine pursuits such as boardroom and professional life, attending business deals, employing staff, and relaxing at a bar.
Top Gun installation, photographed by Francesco Allegretto; Instagram: @michal_cole

Michal Cole's objective with the topic was to remark on the persecution of females, which was more visible than ever during Donald Trump's administration, including topics such as the gender wage gap, sexual misconduct, and a largely male elected position. Likewise, the essay addressed specific disparities in her life, such as her being a survivor of sexual abuse, serving required service in the military when hundreds of incidents of sexual assault go unreported, and her grandmother being wed when she was only a child. Michal Cole's use of textiles has been shown in works such as After Caravaggio (2017), in which she imitated great paintings and damaged them before the paint set.
The artworks were eventually converted into fabric tapestries by mapping out and replicating them using materials including Bikaner wool, Tibetan highland wool, nettle, and Chinese silk.
A Portrait of Self Destruction (after Caravaggio) (2017) by Michal Cole; Instagram: @michal_cole
Mute-Ululation (2015) was Michal Cole's site-specific video work at Ex Bazzi Gallery during the 2015 Venice Biennale's Pavilion of Humanity. Cole's status as a Sephardi inhabitant of England is addressed in this piece. Michal traveled to Israel and Morocco for this project, filming women's mouths while executing the customary festive ululation: a lengthy, repeated, high-pitched vocal noise including the quick motion of the tongue from one side to another in the mouth.
The videos of these ladies are projected on three walls in a dimly lit room, frame after frame, until there are hundreds of lips executing the ululation at a high volume.
Mute-Ululation exhibit, photographed by Michal Cole, 2015; Instagram: @michal_cole
This art was utilized to demonstrate a female kinship that spans geographical borders, faiths, and beliefs, while also empowering these ladies and highlighting their lyrical delight and expressiveness. It is also a piece in which Cole wrestles with her own character since she has substantial portions of her life that are rooted in Middle-Eastern and Moroccan tradition while having embraced aspects of Western society as a result of residing in the United Kingdom.
Michal Cole encountered Turkish Muslim artist Ekin Onat, who explores feminine and political themes in modern Turkey, during many travels to Istanbul. At the 2017 Venice Biennale, the two presented their collaborative installation Objection in the Pavilion of Humanity.
Objection exhibition poster, photographed by Natalie Cole; Instagram: @michal_cole
Based on their distinct yet complementary aesthetic conceptions, the project was centered around the concept of home. The show, which also included Cole's textile space Top Gun, tackled the subject of the function of culture and arts in moments of emergency, political turmoil, and change while universally presenting a case of empathy and nonviolent dissent.
Both ladies remodeled the Venetian house "to provide an artistic sanctuary for women's liberties and free expression."
Through the various rooms in the house, both artists reflect on political persecution and the strength of speech, as seen in Cole's Domestic Godless, a video installation in the kitchen that showcased various videos emerging from screens inside bowls, plates, and pots, in which the subject is shown shrieking. The films are intended to portray a point in Cole's life when she was left "whimpering like a wounded dog," and they examine the women's role on all levels of human society. It demonstrates, in particular, how women's inner disappointments are exacerbated by unrealistic demands such as being attractive, intelligent, maternal, and sexual.
Screams of feminine fury can be heard emanating from the videos in the historically feminized position of the kitchen, offering a voice to the female in a place in which she would have historically taken on a position of service.
The upper story of the house housed the two artists' joint works named The Journey Between Human Being and Being Human. Sounds could be made out in the background from beyond a doorway, and as the visitor reached the keyhole in an effort to obtain the clearest audio, the voices grew progressively overlapping, revealing that the ladies were speaking in various languages.
The concepts of speech and silence were carried over into the master suite, where Absent Presence is a lifelike representation of the artist reclining on the mattress with their backs to one another. Michal Cole repaints portraits with aggressive brushstrokes that leave just a vague similarity to the original work, bringing current art with an old master feeling. Cole's employment of rich colors and forceful marking emphasizes the original artwork's gothic aspects, resurrecting the still-life subject with an extra degree of expressive texture.
Cole's art is defined by its use of vivid colors and strong brush strokes, which frequently have a frightening spectral aspect to them.
Godspeed You No. 2 (2013) by Michal Cole; Instagram: @michal_cole
Michal Cole's Personal Life
Cole established the Heavy Metalists in Tel Aviv after exploring London as a teenager, taking over nightclubs and sparking a mini-revolution of disorder and chaos. The group's goal was to question current local beliefs, perspectives, fashion, and musical preferences by disseminating new concepts about freedom, notably creative liberty, secularism, and a desire to confront orthodoxy. Cole's group rose in prominence and was highlighted in the media until she was 18 years old.
Photo of the King Lizard rock band, which was managed by Michal Cole. Photographed by Tina Korhonen; Instagram: @michal_cole

Cole was enlisted to the Israeli Defense Forces at the age of 18 after fleeing to Paris at the age of 17 in an attempt to dodge enlistment. Michal Cole's family are Moroccan Jews who connect their ancestry back to Jews from Spain who fled to Morocco during the Spanish Inquisition. Her parents fled Morocco in the 1950s, only to be sent by sea to Israel, where they were housed in migrant camps and faced impoverishment and racial persecution as a new minority.
Much of Cole's work is concerned with the concepts of dislocation and exile, both internally and externally.
Michal portrait with ties, photographed by Daniele Mah; Instagram: @michal_cole
Because of her Moroccan-Israeli ancestry and embraced Western cultural characteristics, she tackles the clashes of modernity and tradition in her art, as well as the responsibilities of gender and the ridiculousness of planetary injustice. Michal Cole's artworks are a sort of celebration and investigation of the human condition, asking the audience to consider the beauty, pleasure, and comedy of life in contrast to the unavoidable societal, financial, geopolitical, and theological inequities and paradoxes that influence us all.
She is particularly interested in transitional phases, such as economic transformations, spiritual shifts, the disintegration of ideologies and institutions, and the crisis of religious confidence. Michal Cole imagines the potential of order emerging from disorder and chaos, creativity emerging from devastation, and inspiration drawn from man's frailty and folly.
Cole is most influenced by Caravaggio's defiance and lunacy, as well as the sexuality, drama, and brutality of her works. She spent the summer traveling around Italy in search of his artistic masterpieces.
A Few of Michal Cole's Artworks
Karen – Secret Delights (2000)
Stacey – Secret Delights (2000)
Godspeed You – No.13 (2013)
Godspeed You – No.15 (2013)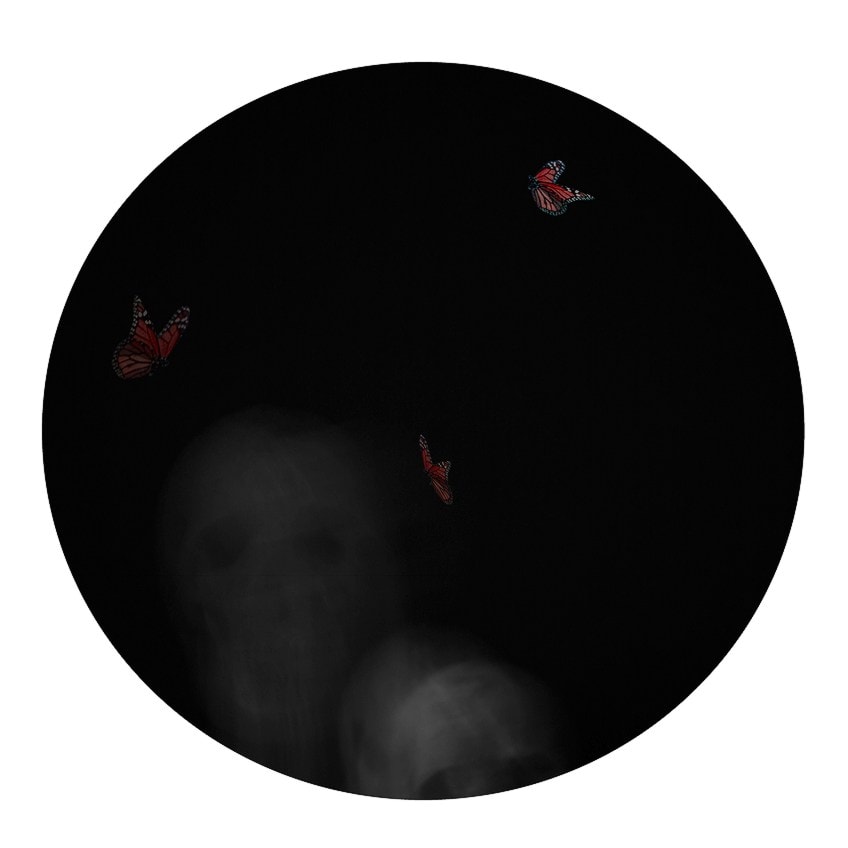 Godspeed You No. 4 (2013) by Michal Cole; Instagram: @michal_cole
And that brings to a close our look at the artist Michal Cole. Michal Cole is a modern artist whose work explores the limitations that exist in both her country's culture and the art forms she uses. She was born in 1974 in Haifa, Israel to a Moroccan family who had escaped to the nation fleeing persecution in their native country. She moved to London, UK, in 1997 to pursue a BA in Fine Art. Michal Cole's artwork reflects her own journey as it portrays a sense of displacement and non-conformity, challenging the status quo of traditional gender roles.
Website: https://www.michalart.com/
Instagram: @michal_cole
Frequently Asked Questions
Who Is Michal Cole?
Michal Cole is a conceptual artist whose works examine the barriers that are present in her nation's traditions and the forms of art she chooses. Cole was born in 1974 in Israel to parents who were originally from Morocco and had relocated to the nation due to hostility in their homeland. Michal Cole has shown her work all around the globe and continues to win accolades for her works. She won the 2011 Signature Art Awards, the My Art Space Scope Miami competition, and the Showdown competition prize at the Saatchi Gallery in London.
What Kind of Art Does Michal Cole Make?
Michal Cole recreates famous old portraits with furious strokes that leave just a minimal semblance to the source work, combining current artwork with an old master atmosphere. Her utilization of rich colors and bold line-making heightens the classic work's qualities, bringing the still life subject matter to life with a depth of dramatic dimension. The heart of Cole's artwork, which typically has an ominous ghostly air to it, is composed of vibrant colors and aggressive brushwork. Michal Cole's work deals with themes like mortality, harshness, and beauty. Cole's viewpoint and presentation are stunning, yet their calmness and tranquility are overpowered by a strong sense of aggressiveness. As we think about life, sorrow, inevitability, and destiny, it educates us about our history, present, and prospective futures, as well as the delicate nature of life itself.
What Is Michal Cole's Most Well-Known Piece?
In 2017 Michal Cole created an installation known as Top Gun. Michal Cole has painstakingly sewed together tens of thousands of discarded ties to construct a typical gentlemen's living room. For the artist, who was originally born in Israel, the project is a direct response to the subjugation of females that she believes these simple pieces of clothing have come to symbolize, from pay disparities in offices around the world to men in elected office – most notably Donald Trump – who sign legislation that affects female's bodies and livelihood opportunities. Cole got the notion to include ties in her work while she was studying art. A group of bankers expressed interest in purchasing some of her paintings that had actual money fragments, so she met them at a local bar to show them several examples.