Coloring mandalas can be a lot of fun because it provides a way to relax and calm the mind. Focusing on the details and coloring in the patterns can help clear the mind of everyday worries and distractions and achieve a meditative state. Many people also report that coloring mandalas provides a creative outlet and helps them organize their thoughts and focus on the here and now. We have created 17 free unique mandalas to color – just choose one, download and print it and start getting creative.
What is the History of Mandalas?
Mandalas are geometric figures consisting of circles and other geometric shapes, often used as spiritual or meditative symbols. The origin of mandalas lies in Indian culture, especially in Hinduism and Buddhism. They have been used for thousands of years as a tool for meditation and spiritual practice, and have spread to other cultures and traditions. In the Western world, mandalas are often used as a therapeutic tool to improve attention and concentration and to achieve a state of deep relaxation.
Positive Benefits of Coloring Mandalas
Coloring mandalas is often considered a therapeutic activity that has many benefits. Some possible benefits include:
Relaxation: Focusing on coloring a mandala can help calm the mind and relieve stress.
Concentration: Coloring a mandala requires attention and concentration, which can help clear the mind and improve the ability to focus on a task.
Creativity: Coloring mandalas allows you to be creative and choose colors and patterns, which promotes creativity.
Self-expression: Coloring mandalas can also serve as a way to express feelings and emotions that may be difficult to verbalize.
How to Use our Mandala Coloring Pages
Because coloring mandalas has so many positive effects, we've put together a collection of mandalas for you to print and color, so you can start right away. You can simply click on the mandala templates and open them with a PDF reader. From there, you can print the coloring images or save them to your hard drive for later use. These templates and images are free and you can print and use them for personal use without any restrictions.
Mandalas to Print and Color for Kids
These are easier mandalas, suitable for kids and for adults.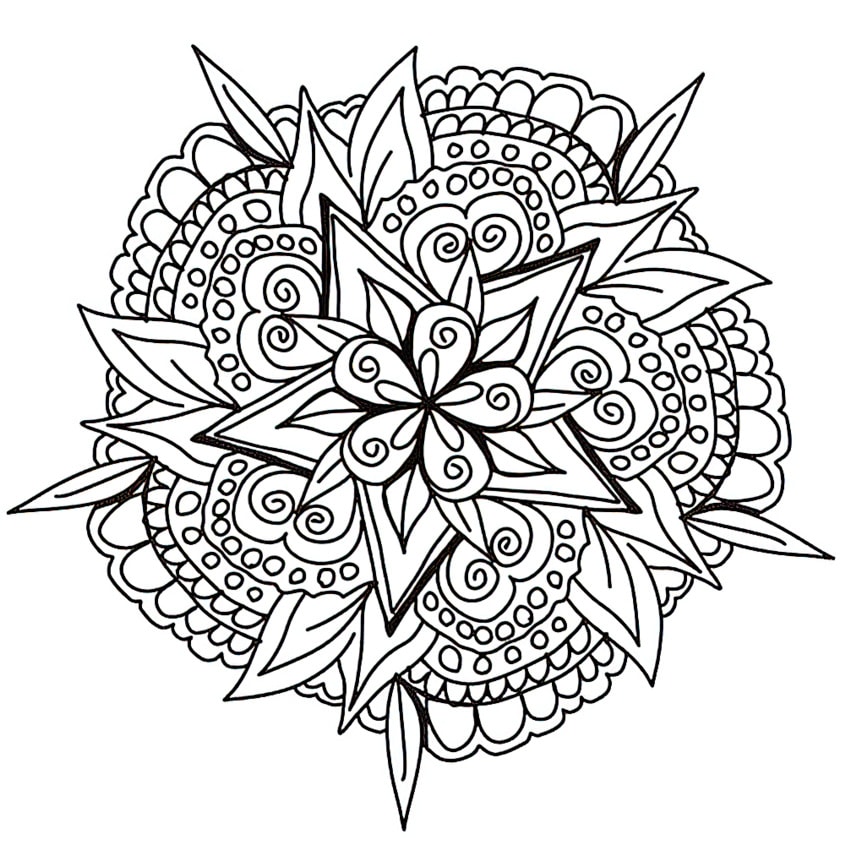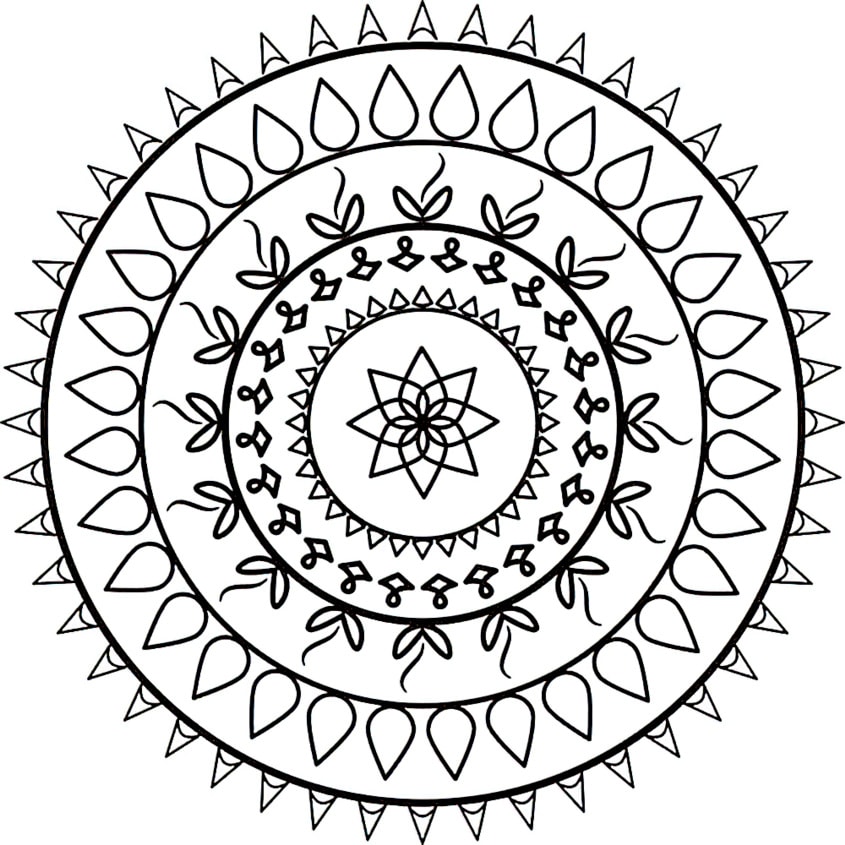 Mandalas to Print and Color for Adults and Advanced
These mandalas for adults are suitable not only for adults and professionals to color, but also for skilled children and teenagers.
Is Mandala Coloring Suitable for Children and for Adults?
Yes, coloring mandalas is suitable for both children and adults. There are mandalas in different levels of difficulty, so both children and adults can choose a mandala that suits their abilities. Mandalas can be a way for both children and adults to relax, improve concentration and be creative.