Adult Coloring Pages – Free Gorgeous Coloring Sheets
Discover our newest collection of free coloring pages for adults. Our collection consists of 23 new and detailed designs designed especially for adults. Whether you're looking for a relaxing pastime or need some therapy for stress and anxiety, our Coloring Pages for adults will give you a creative way to relax and boost your creativity. Our designs range from mandalas to nature paintings to abstract designs, offering something for everyone. Best of all, all of our Coloring Pages are available for free!

What are Coloring Pages for Adults?
Coloring Pages for adults are designed specifically for a certain target audience. They differ from traditional Coloring Pages for kids by several features:
Adult coloring pages are more complex and detailed in design than Coloring Pages for Kids. They often contain small, complex patterns that require a steady hand and focused attention to color
Coloring pages for adults often have more mature themes such as mandalas, nature images, abstract designs or complex patterns that cater to adult preferences
They are often used as a therapeutic tool, as coloring is considered relaxing and calming and can relieve stress
Coloring sheets for adults a creative way to express yourself and enhance your creativity without having to create a work of art from scratch yourself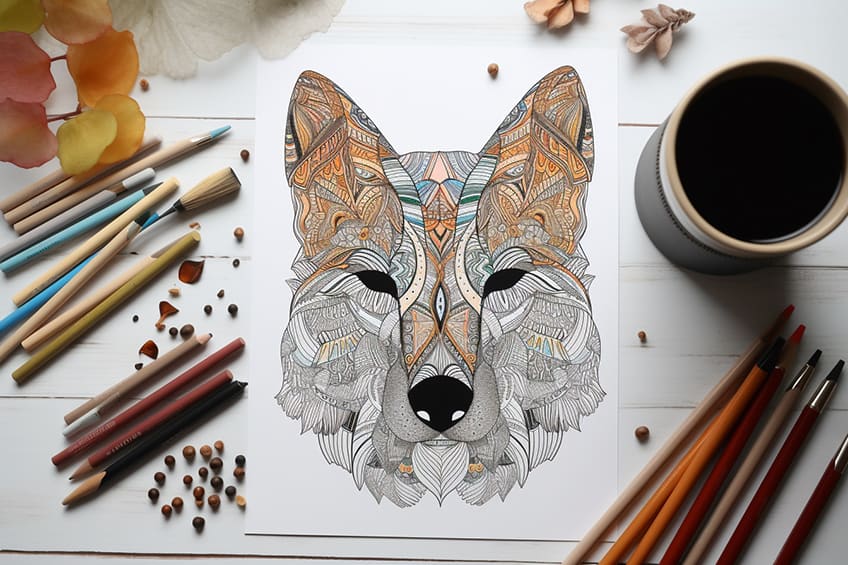 Matthew Matthysen is an educated multidisciplinary artist and illustrator. He successfully completed his art degree at the University of Witwatersrand in South Africa, majoring in art history and contemporary drawing. The focus of his thesis was to explore the philosophical implications of the macro and micro-universe on the human experience. Matthew uses diverse media, such as written and hands-on components, to explore various approaches that are on the border between philosophy and science.
Matthew organized various exhibitions before and during his years as a student and is still passionate about doing so today. He currently works as a freelance artist and writer in various fields. He also has a permanent position at a renowned online gallery (ArtGazette) where he produces various works on commission. As a freelance artist, he creates several series and successfully sells them to galleries and collectors. He loves to use his work and skills in various fields of interest.
Matthew has been creating drawing and painting tutorials since the relaunch in 2020. Through his involvement with artincontext.org, he has been able to deepen his knowledge of various painting mediums. For example, watercolor techniques, calligraphy and lately digital drawing, which is becoming more and more popular.
Learn more about Matthew Matthysen and the Art in Context Team.
Cite this Article