Artist Statement Examples – A Look at Famous Artist Statements
Artists are frequently required to offer perspective on their artwork in the manner of an artistic statement. These artist statements are a concise summary of what the individual does and the reasons they create it. We find that many artist statement examples aid in communicating the meaning and relevance of the artist's works. This article discusses what should be included in an artistic statement and how to compose one, while also providing good examples of artist statements.
Artist Statement Examples and Methods
What is the secret behind good artist statements? Are there examples of artist statements that we can look to for guidance? To answer these questions and many more about artistic statements, let's first check out a few examples.
Andy Yoder – Sculptor
| | |
| --- | --- |
| Nationality | American |
| Date of Birth | 1957 |
| Place of Birth | Cleveland, Ohio |
| Medium | Sculptor |
Many individuals find it reassuring that their bathroom towels are the same color as their soaps, toilet tissue, and tiling. It implies that there is a link between them and an orderly environment. Homes are a place of not just comfort, but also power. This feeling of order, in whatever shape it takes, serves as a barrier between the unpredictable and looming anarchy of the outside world.
Andy Yoder's work examines the various forms this barrier takes, as well as the thought that lies behind it.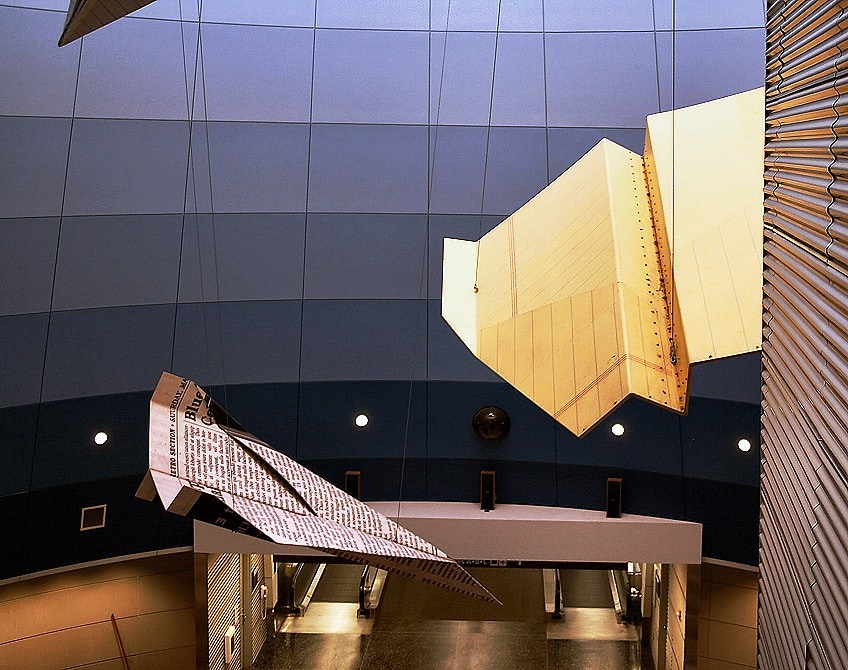 Some of the several giant "paper" airplane sculptures in the Continental terminal of Hopkins International Airport in Cleveland, designed by Andy Yoder; Tysto, Public domain, via Wikimedia Commons
He used household things as common factors of our own world. Changing them is a method of calling into question the attitudes, anxieties, and unwritten norms that have shaped the environment and our actions within it.
Nancy McIntyre – Silk Screen Artist
| | |
| --- | --- |
| Nationality | American |
| Date of Birth | 1950 |
| Place of Birth | Torrington, Connecticut |
| Medium | Silk Screen |
Nancy McIntyre loves it when a location has been around long sufficiently that there is some contrast between how it was initially planned to appear and how it looks today, as well as conflict between how it looks to whoever is tending to it and how it looks to her.
The problem is that the sites she finds most attractive are constantly being shuttered or demolished.
What does she hope to convey through her art? Appreciate the human, and the imprints that humans leave on the world. Treasure the intimate, the small-scale, the odd, and the mundane: everything is created out of concern. Respect what others have created for themselves.
Dawn Benedetto – Jeweler
| | |
| --- | --- |
| Nationality | American |
| Date of Birth | 1969 |
| Place of Birth | North Carolina |
| Medium | Jewelry |
Poppi is her amusing and astute alter ego. It's a jewelry line that doesn't take itself too seriously. Her glass and silver rings are her creation, and they are one-of-a-kind in that they expand to accommodate almost everyone.
Poppi gives a splash of color to jeans or sparkle to a little black dress; hey, it'll even enliven a trip to the supermarket. It's a statement if nothing else. Poppi says everything without you having to say anything.
Alison Sigethy – Glass Artist
| | |
| --- | --- |
| Nationality | American |
| Date of Birth | 1961 |
| Place of Birth | Alexandria |
| Medium | Glass Artist |
Getting outside is beneficial to one's soul. She attempts to bring the outdoors in via her artwork. While she does not attempt to depict genuine flora or animals, she does want her works to appear to have lived or grown someplace.
Living with beautiful artifacts that pay homage to the organic world helps us calm down and engage with nature.
Adam Basanta – Artist/Composer
| | |
| --- | --- |
| Nationality | Canadian |
| Date of Birth | 1985 |
| Place of Birth | Tel-Aviv |
| Medium | Artist, composer |
Adam Basanta begins his artist statement by concentrating on the overarching themes of his work and his artistic aim. He then outlines the sort of work he produces and the goals he has for his audience. He also discusses his creative process and the ideas that motivate his work.
Because he works in different media and incorporates a lot of conceptualisms into his work, his artistic statement gives the audience more insight and knowledge.
Shoshanna Weinberger – Artist
| | |
| --- | --- |
| Nationality | Jamaican |
| Date of Birth | 1973 |
| Place of Birth | Kingston |
| Medium | Artist |
Shoshanna Weinberger's artistic statement is presented in conjunction with an exhibition of two distinct groups of works. She begins by discussing the bigger themes and inspirations of her work in general and then moves on to the particular body of work. She describes the meaning of many visual features and motifs in these works.
She also discusses the novelist Nella Larsen's effect on her work. Here, she gives the reader just enough information to comprehend the display, but not so much that it overwhelms them.
Examples of Artistic Statements of Famous Artists
Above we have discovered a few examples of artistic statements as written by various artists across a multitude of artistic styles. Next, we will look at the artist statement examples of more established and renowned creators of art.
| | |
| --- | --- |
| Nationality | American |
| Date of Birth and Death | 25 September 1903 – 25 February 1970 |
| Place of Birth | Daugavpils, Latvia |
| Medium | Abstract Expressionist |
Mark Rothko, a well-known Abstract Expressionist, thought that art was a potent means of communication. The fact that many people weep when they see his photographs demonstrates that he is capable of communicating fundamental human feelings. People who cry in front of his paintings are having the same holy experience he did when he created them.
Rothko aimed to create a meaningful connection between creator, canvas, and observer through paintings of floating shapes and brilliant, suspended rectangles.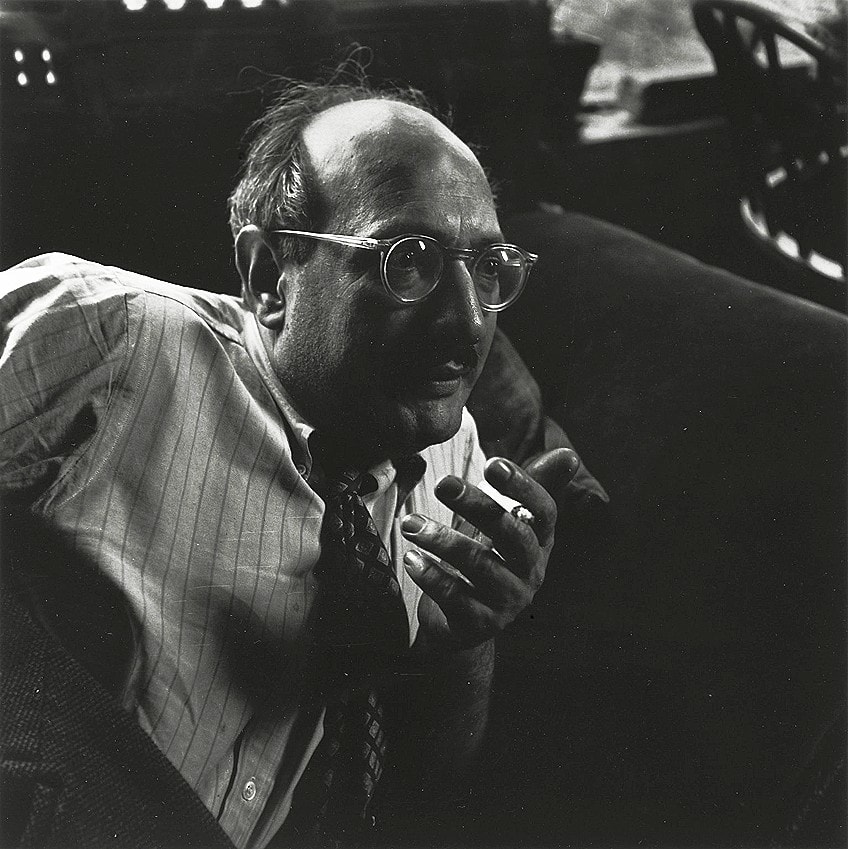 Photograph of artist Mark Rothko, titled Mark Rothko, Yorktown Heights (c. 1949), taken by Consuelo Kanga. Located in the Brooklyn Museum; Consuelo Kanaga, No restrictions, via Wikimedia Commons
Furthermore, he said that his works not only reflected human feelings but also elicited emotional and psychological responses in people who saw them. He believes that painting is an encounter, not an experience of art.
Pablo Picasso – Abstract Artist
| | |
| --- | --- |
| Nationality | Spanish |
| Date of Birth and Death | 25 October 1881 – 8 April 1973 |
| Place of Birth | Malaga, Spain |
| Medium | Abstract Painter |
Pablo Picasso said that he never conducted trials or tests. Whenever he had anything to say, he spoke it the way it needed to be stated. He is perplexed by the significance attached to the term "research" about current art.
In his perspective, searching has no meaning in art. The thing is to locate it.
Photograph of artist Pablo Picasso, in front of his painting The Aficionado (Kunstmuseum Basel) at Villa Les Clochettes, Sorgues, France, summer 1912; AnonymousUnknown author, Public domain, via Wikimedia Commons
Picasso's last artworks were a mash-up of the many techniques he used during his career. He awoke to make larger sculptures and paintings that were more expressive and colorful. Picasso appreciated examining works that had influenced his progress through time near the end of his career.
Georgia O' Keeffe – Painter
| | |
| --- | --- |
| Nationality | American |
| Date of Birth and Death | 15 November 1887 – 6 March 1986 |
| Place of Birth | Sun Prairie, Wisconsin |
| Medium | Painter |
When you hold a blossom in your hand and truly look at it, it's your universe for the moment, as O'Keeffe famously said. She wished to pass on that world to someone else. Nobody truly sees a flower properly because it is so little. She explains that we don't have time and seeing requires time.
So, she told herself, "I'll paint what I see – what the flower is to me – but I'll paint it huge so they'll be startled and take the time to look at it."
Photograph of artist Georgia O'Keeffe in 1918, photographed by Alfred Stieglitz; Alfred Stieglitz, Public domain, via Wikimedia Commons
Writing Your Own Artist Statements
Now that you have read about some famous examples of artist statements, perhaps now you should try writing your own. But how does one go about writing one in the first place? Let's take a look at some easy-to-follow steps to writing our own artistic statements.
Make Sure You Have Enough Time
Artist statements are sometimes requested for time-sensitive applications like grad school, apprenticeships, and special programs. Allow enough time before your deadlines to consider, write, and revise your artistic statement.
Composing without feeling hurried relieves the stress and distraction of an impending deadline, enabling you to think and compose more effortlessly.
Examine Your Artwork
Examine many parts of your artwork together. Take note of the parallels and contrasts. When you look attentively at your works, try to pinpoint the phrases and feelings that come to mind. You could see some similarities you hadn't noticed previously. You can next investigate these characteristics and their relevance. Consider what others have said about your works. Similar remarks may indicate a recurring pattern in how others understand your work.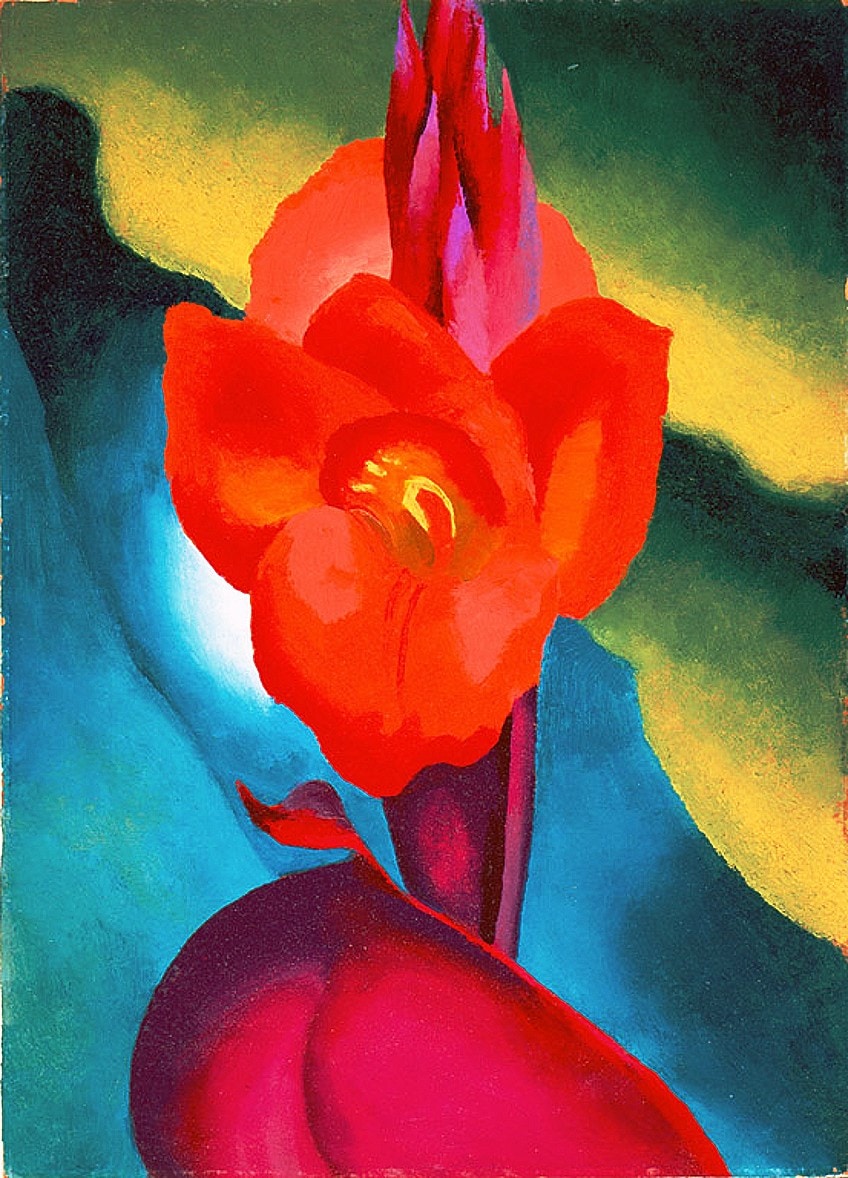 Red Canna (1919) by Georgia O'Keeffe, located in the High Museum of Art, Atlanta; Georgia O'Keeffe, Public domain, via Wikimedia Commons
Think About Your Inspirations
Consider why you began creating art in the first place. It may be beneficial to put down your artist's genesis narrative as well as any significant circumstances that prompted you to begin producing. An individual, an occasion, or an event may inspire you.
Writing this down in depth might help you start communicating your inspiration in a straightforward way. You might also include a list of your significant influencers.
Define Your Statement and Message
Consider how you want viewers to experience when they view your art. This will be unique to each artist. Some artists want their audience to think critically about a subject, while others want them to chuckle. Artists may strive for feelings such as joy, anger, grief, contemplation, and amazement. Consider how you want people to remember your work.
Blue and Green Music (1921) by Georgia O'Keeffe, located in the Art Institute of Chicago in Chicago, United States; Georgia O'Keeffe, Public domain, via Wikimedia Commons
Take Your Viewers into Account
Use your knowledge of your target audience to assist guide your writing. If your explanation is part of admission to a graduate school, for example, try a more professional, academic approach that discusses your technical method and motivation.
If you're writing a proclamation to present your exhibit at a gallery, you should concentrate on the individual items in that collection.
Creating the First Draft
Compose the first draft of your artistic statement using your brainstorming thoughts and handwritten ideas. Instead of writing to appear knowledgeable or enlightened, seek to write clear, plain explanations of your method and products that speak only to your job. For your message, consider these essential guidelines:
Be succinct. Your artist statement should be between 100 and 300 words long, or no more than one page. This allows you to remove any extraneous material, leaving just the most vital and powerful stuff.
Include a good introduction. You want to grab the reader's attention as soon as possible. Consider making a powerful, memorable statement as your opening statement.
Avoid using clichéd phrases and terms. Instead, concentrate on your specific task and select the phrases that best represent it.
Revise Your Statements
Take the time to review and reread your artist statements to ensure that there are no spelling or grammatical issues. You should also read your statement aloud to determine if it accurately represents your effort.
Edit your statements until you are satisfied with the tone, substance, and message.
Get Someone to Have a Look
When you have a virtually finished artist statement, have a friend or colleague in your profession read it. They may detect grammatical faults or view your work differently. This extra step assists you in clarifying your message to viewers and ensuring that it is consistent with your work.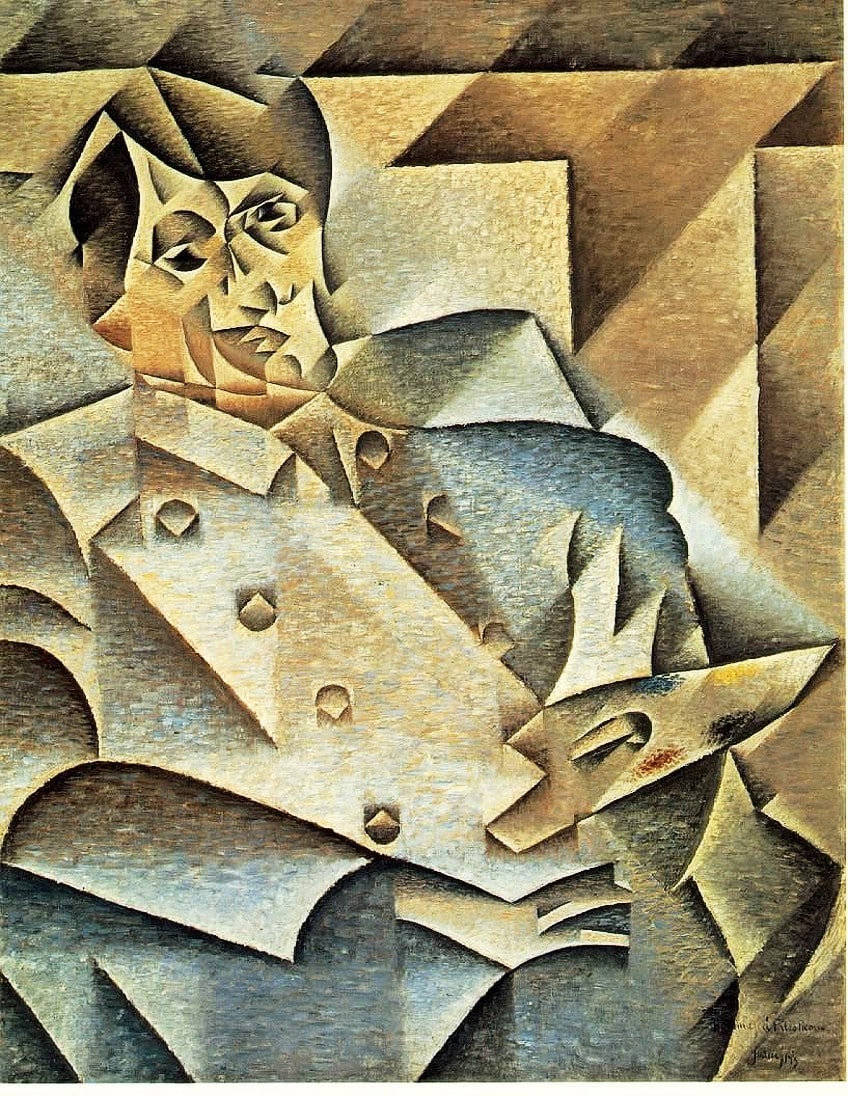 Portrait of Picasso (1912) by Juan Gris, located in the Art Institute of Chicago in Chicago, United States; Juan Gris, Public domain, via Wikimedia Commons
What Good Statements Include and Exclude
These remarks all give context to the audience and reflect the artist's point of view, which enhances the viewer's comprehension and enjoyment of the artist's work. They all utilize active voice, which is interesting. Despite their varying lengths, they are captivating and avoid overloading the viewer with too much data or detail.
Each addresses the what, why, and how of their work — what it is (material and style), why they produce it (topics and inspirations), and how they produce it (creative method – conceptual or practical).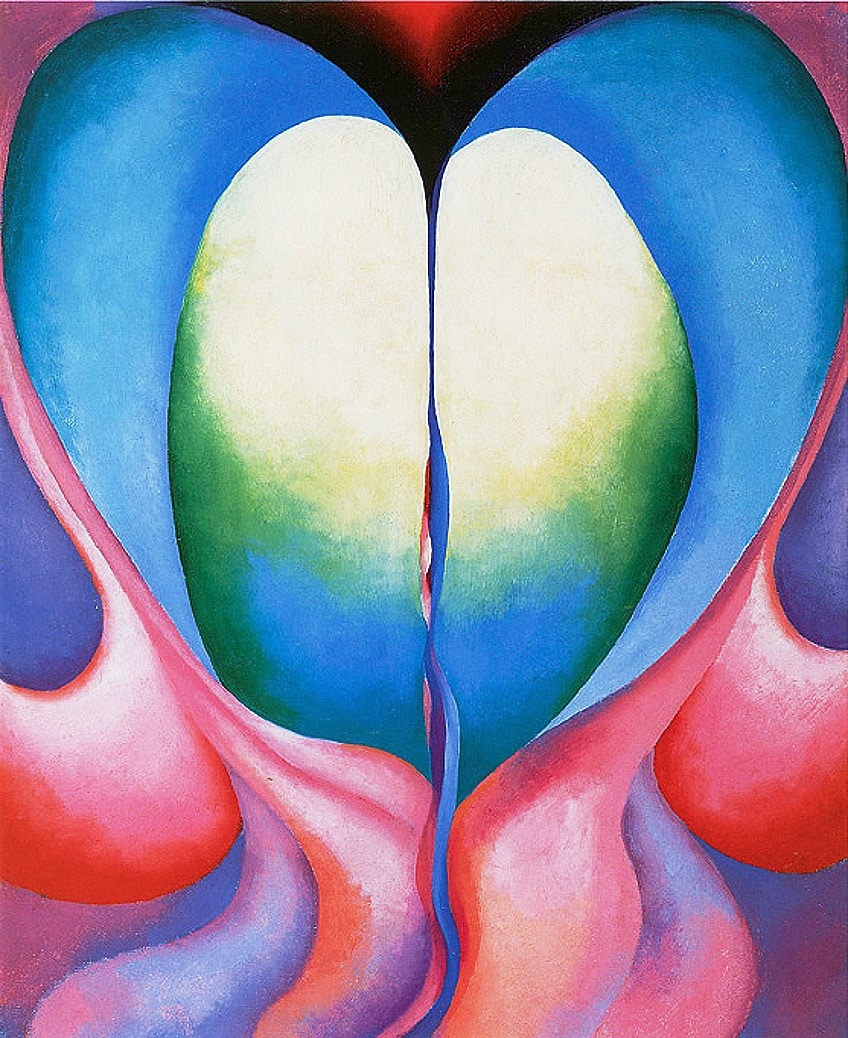 Series 1, No. 8 (1919) by Georgia O'Keeffe, located in the Städtische Galerie in Munich, Germany; Georgia O'Keeffe, Public domain, via Wikimedia Commons
These statements avoid the use of "artspeak" or academic terminology, which can be misleading or alienating to some audiences. They are more personalized and relevant from the artist's point of view. They lack a list of achievements or awards that can be found on the artist's CV or mentioned in the artist's profile. They steer clear of stark binary pronouncements. They are devoid of clichés regarding the artist's work as well as broad assertions about the artist's place in the world. They also do not extol the virtues of their work.
That concludes our look at artist statement examples. Hopefully, they have inspired you to reconsider what your artistic statements are. By defining our own artist statements, we get a better understanding of how to convey the message of our works to others.
Take a look at our artist statement webstory here!
Frequently Asked Questions
What Is an Artist Statement?
Artists are usually asked to provide context for their work in the form of an artistic statement. These artist statements provide a succinct description of what the individual does and why they do it. Many artist statement examples, we've discovered, help in explaining the significance and importance of the artist's works.
How Do I Create My Own Artistic Statement?
Examine several aspects of your artwork together. Take notice of the similarities and differences. When you examine your work carefully, attempt to identify the phrases and feelings that come to mind. There were certain parallels that you hadn't seen before. You can next look into these features and their significance. Take into account what others have remarked about your work. Similar comments may point to a repeating trend in how others see your work.
Isabella studied at the University of Cape Town in South Africa and graduated with a Bachelor of Arts majoring in English Literature & Language and Psychology. Throughout her undergraduate years, she took Art History as an additional subject and absolutely loved it. Building on from her art history knowledge that began in high school, art has always been a particular area of fascination for her. From learning about artworks previously unknown to her, or sharpening her existing understanding of specific works, the ability to continue learning within this interesting sphere excites her greatly.
Her focal points of interest in art history encompass profiling specific artists and art movements, as it is these areas where she is able to really dig deep into the rich narrative of the art world. Additionally, she particularly enjoys exploring the different artistic styles of the 20th century, as well as the important impact that female artists have had on the development of art history.
Learn more about Isabella Meyer and the Art in Context Team.
Cite this Article