Isabella Meyer – Head of Content, Editor, Art Writer
Story and Background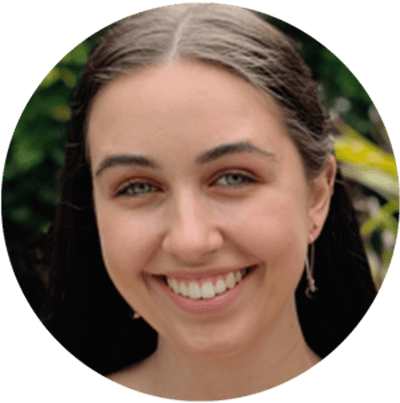 Isabella Meyer studied at the University of Cape Town in South Africa and graduated with a Bachelor of Arts majoring in English Literature & Language and Psychology. Throughout her undergraduate years, she took Art History as an additional subject and absolutely loved it. Building on from her art history knowledge that began in high school, art has always been a particular area of fascination for her. From learning about artworks previously unknown to her, or sharpening her existing understanding of specific works, the ability to continue learning within this interesting sphere excites her greatly.
Her focal points of interest in art history encompass profiling specific artists and art movements, as it is these areas where she is able to really dig deep into the rich narrative of the art world. Additionally, she particularly enjoys exploring the different artistic styles of the 20th century, as well as the important impact that female artists have had on the development of art history.
Isabella's Role at Art in Context
Isabella has been working at artincontext.com since the relaunch in 2020 and enriches our website with her expertise and passion. She is the head of content, as well as an editor and art writer. She ensures the quality of the written part.
Education
Work Experience
2021 – today,
,
2021 – today,
2019 – today, Event Staff for different festivals, Vacation Club,

Cape Town, South Africa

2019 – 2021, Tutor in various subjects,
Reader's Favorites by Isabella
All Blog Posts by Isabella Meyer
Contact Isabella Meyer